Love and Light at Château Bouffemont
Wedding planner Géraldine Benech from Les Grands Moments shows us today what a floral castle wedding might look like next spring. In the venerable Château Bouffemont in Paris, she responded to an inner need and created these heavenly light inspirations.
"My inspiration came during the end of Winter when I realized how much I missed the sunlight. I was thirsty about light, thirsty about flowers. I wanted to take on my creative ideas without being afraid to break codes and explore new universes. Do not restrain my inspiration of the moment." Géraldine explains.
Also, the color concept was more of a gut feeling that turned out to be extremely livable and stylish in the implementation."I imagined a bride with a natural attitude and sincere sensuality. White, it was that amazing need of white that I felt. A touch of gold for the glamour and a soft luminous color palette. And to convey this positive energy I wanted smiles, laughter, joy of life that our bride has perfectly interpreted and our photographer, Gert Huygaerts, has magnificently captured." she raves.
The softly glowing color palette can be found above all in the magnificent flowers and floral arrangements by Floraison, which, as opulent table runners are just as fascinating as filigree additions to the stationery of Nice Plume.
"Where there is love is light is" is written one of the calligraphic card, but there is so much more. It's about a feather-light lifestyle, timeless elegance and a touch of modernity, driven by wedding planner Géraldine Benech from Les Grands Moments."Good vibes, positive energy, femininity, these are the values which guided my vision. This shoot was a moment of shared creativity of a team of international artists and vendors from the wedding industry. We hope, thanks to the great images shot by Gert Huygaerts, to share with you, good vibes and to inspire our dearest brides."
We hope so too and leave you alone with Géraldine's poetic words in the unique picture gallery of Gert Huygaerts.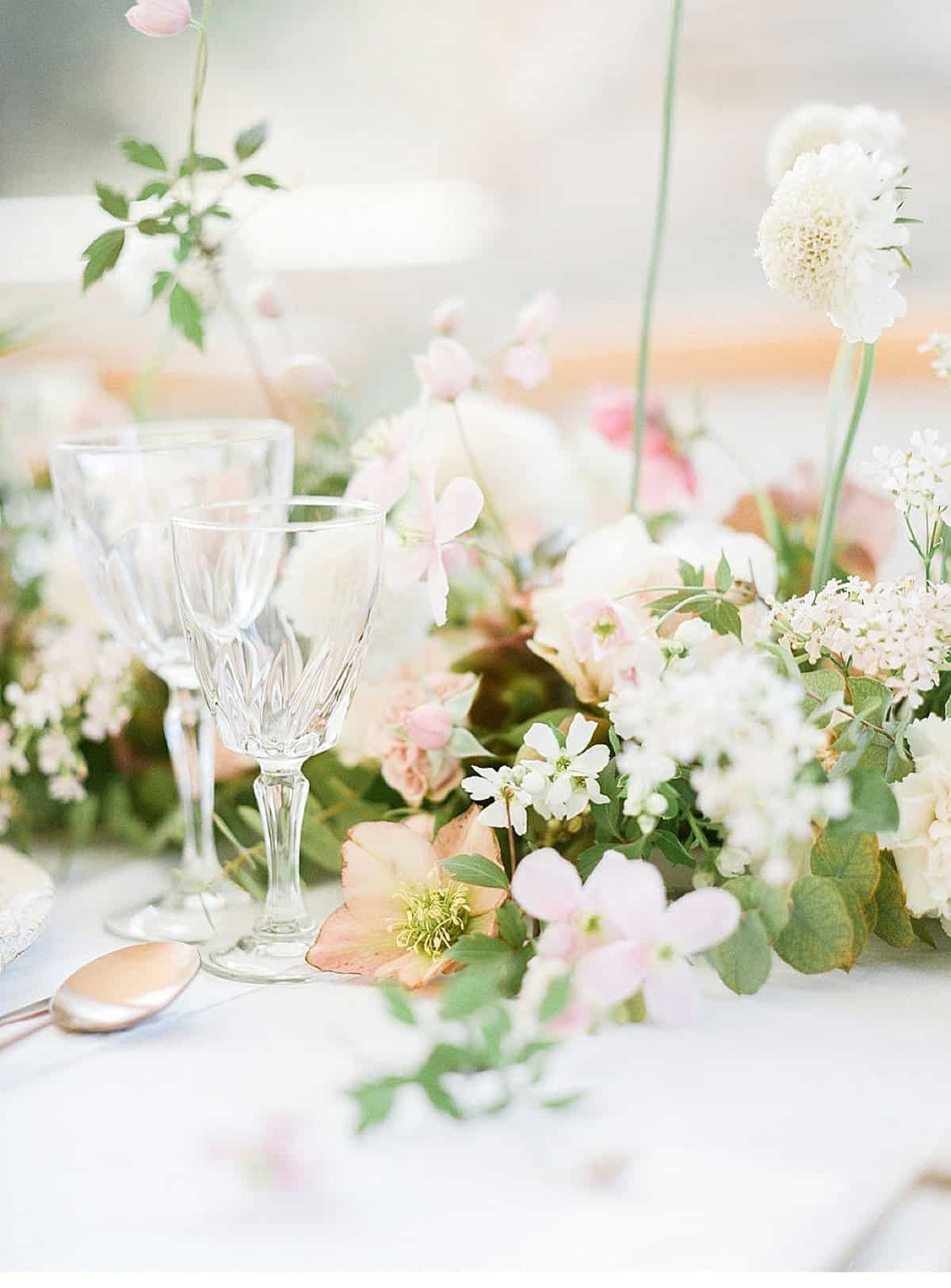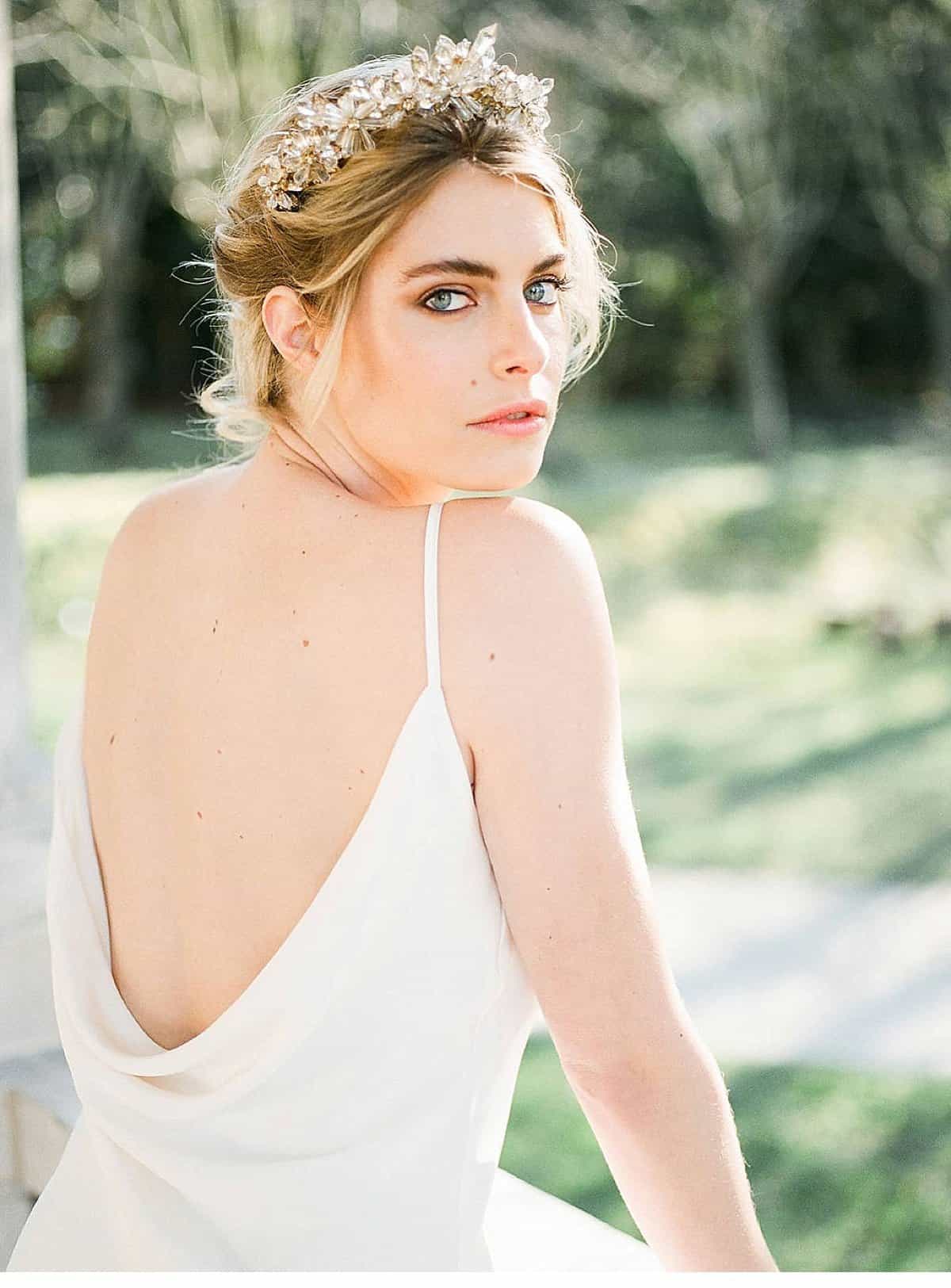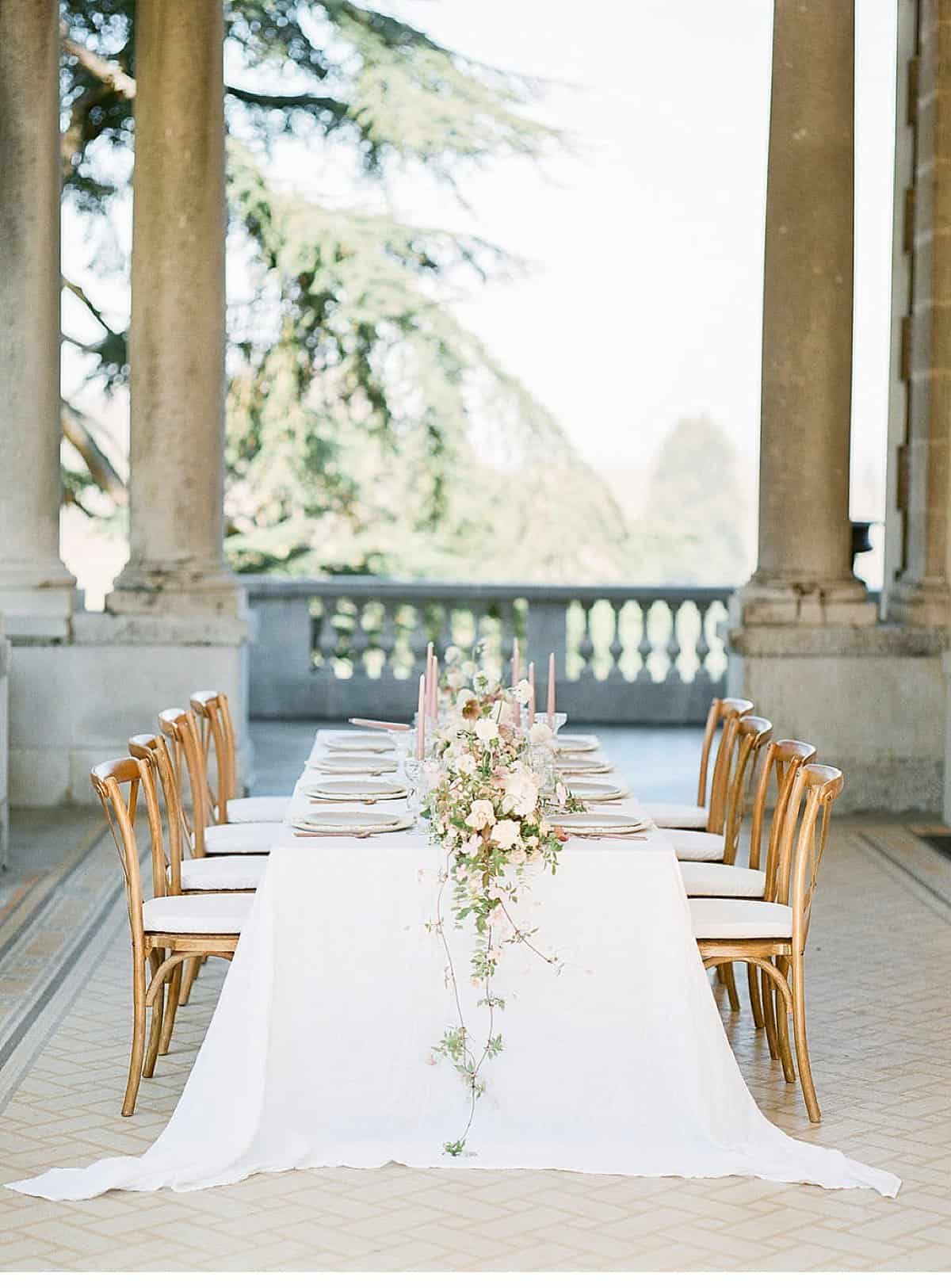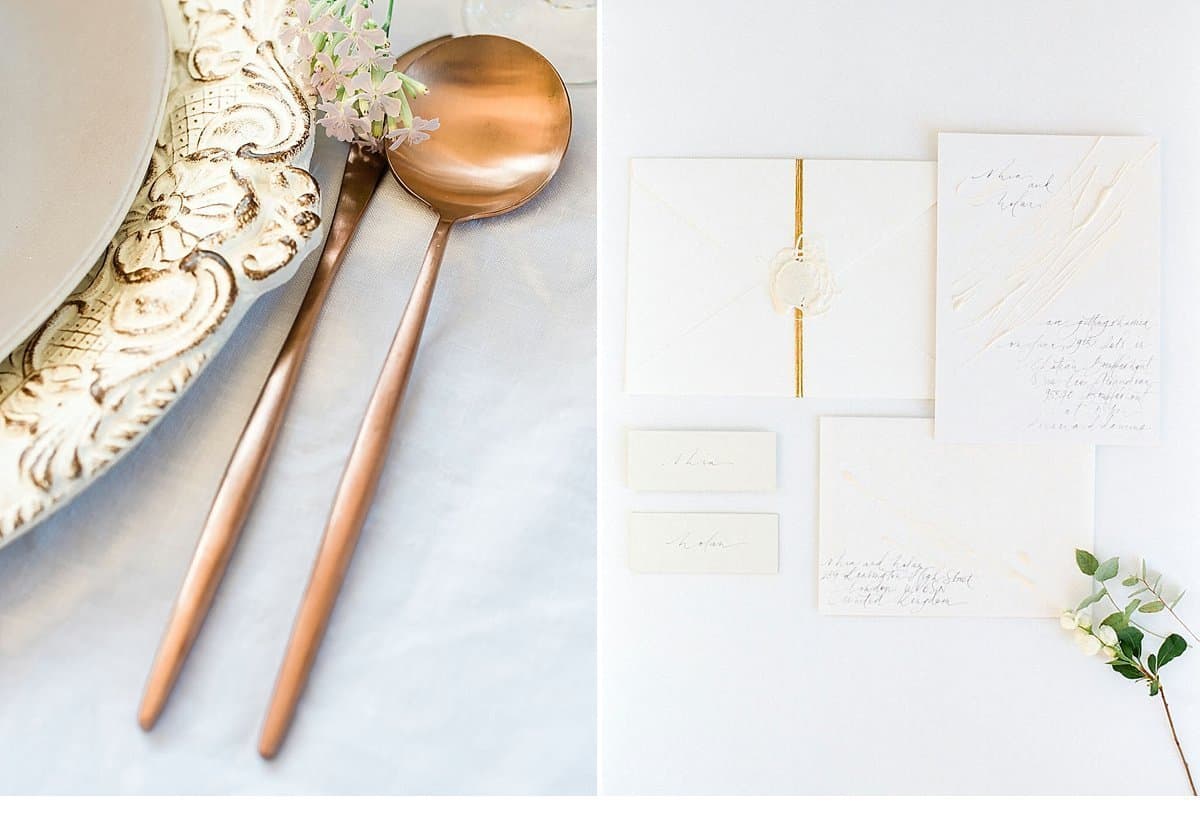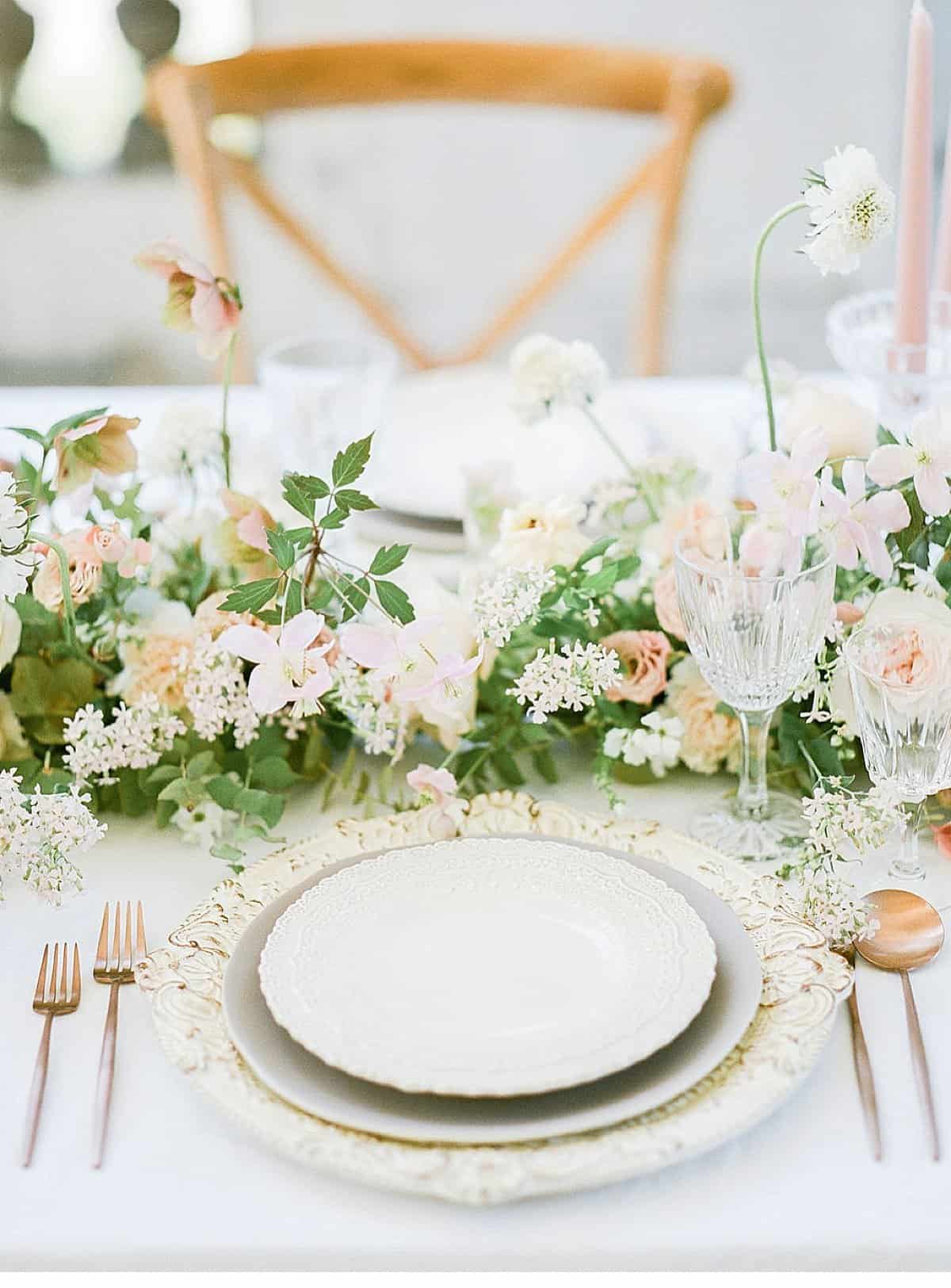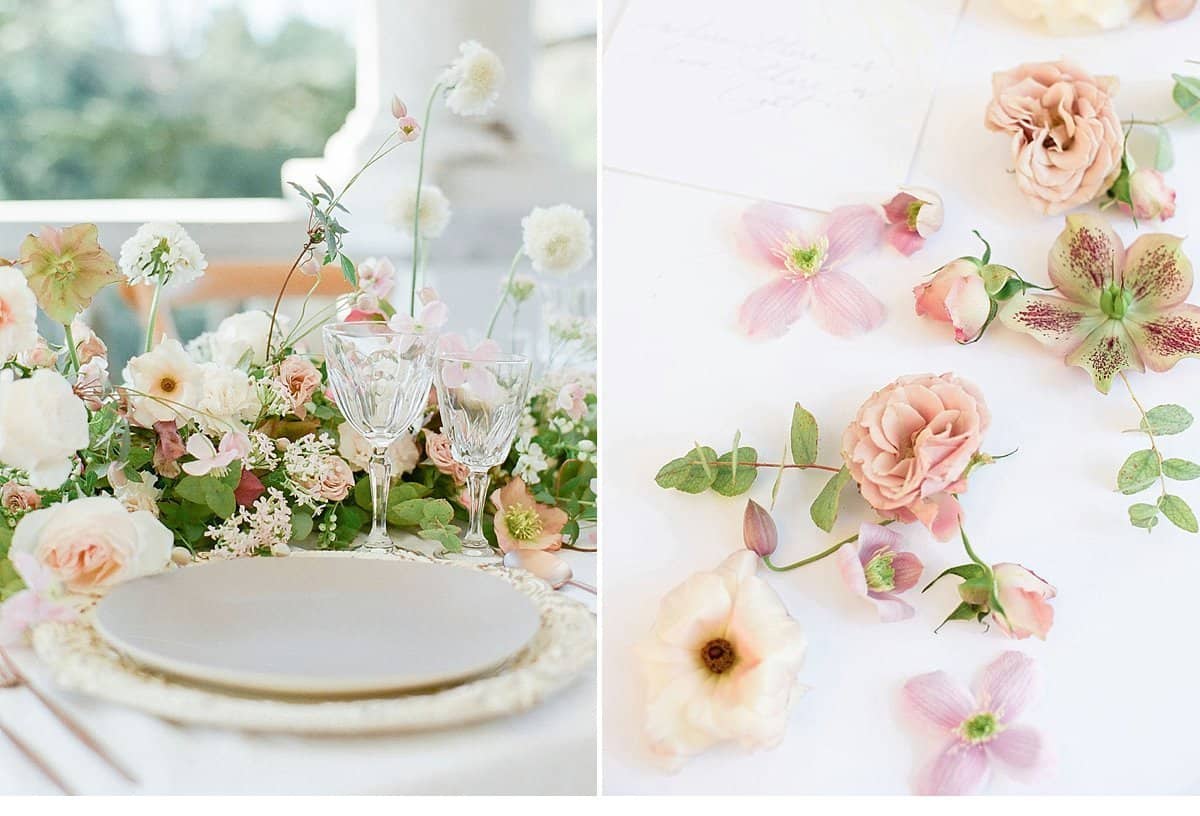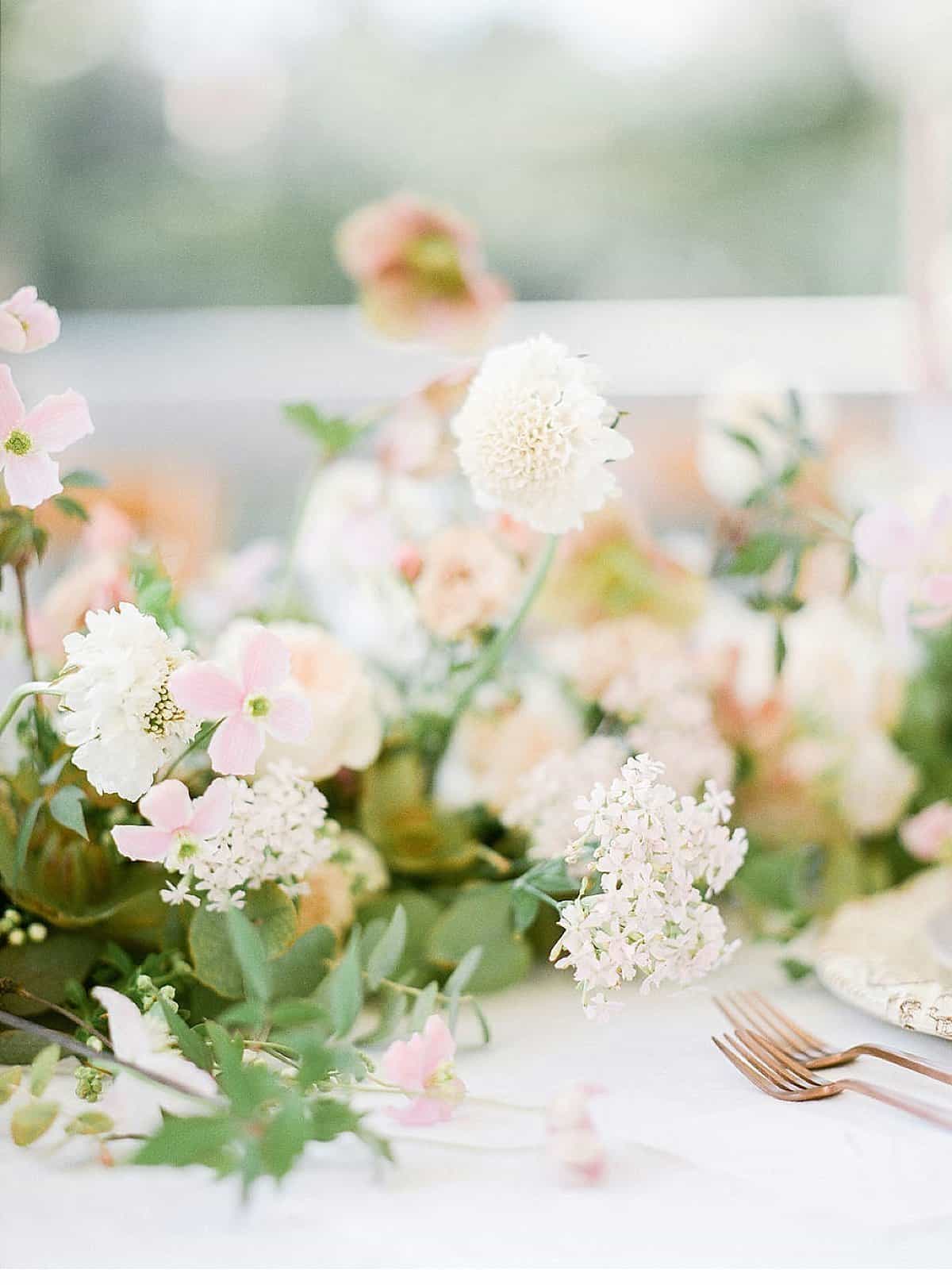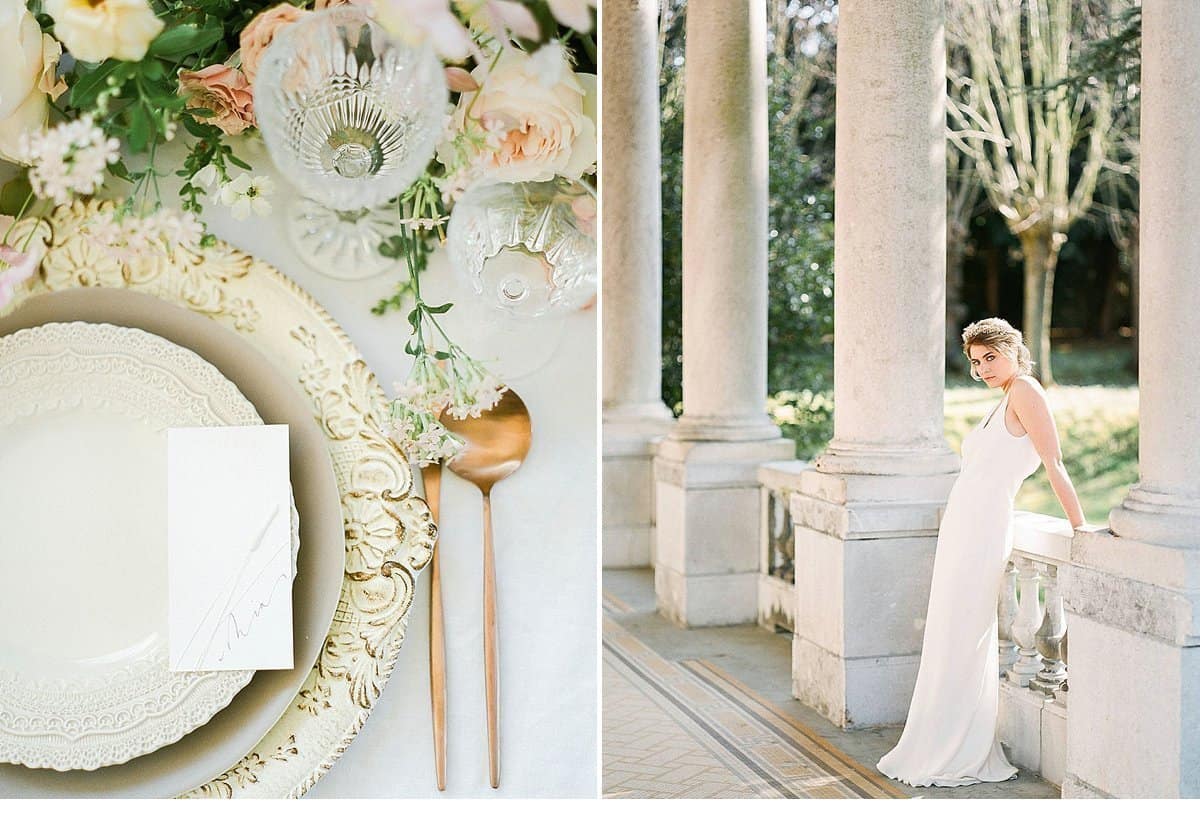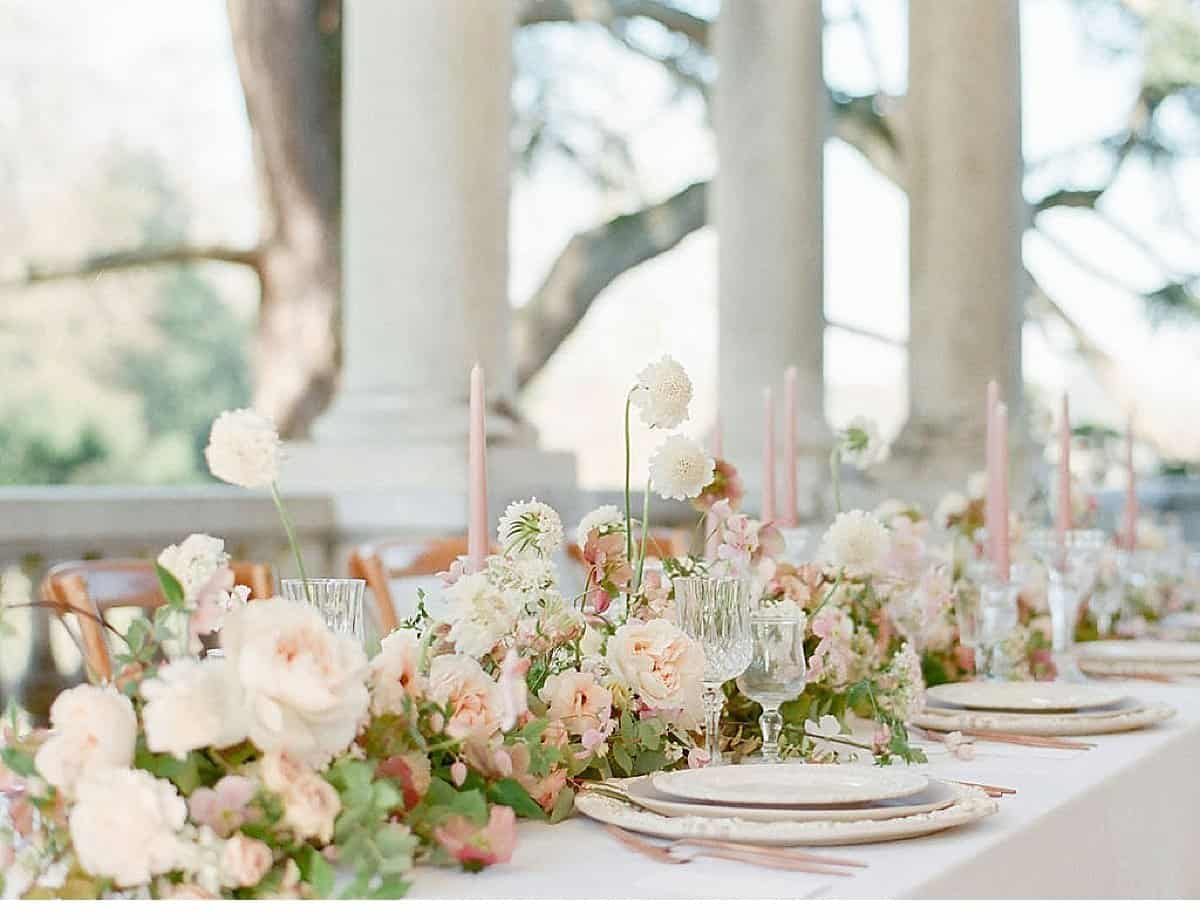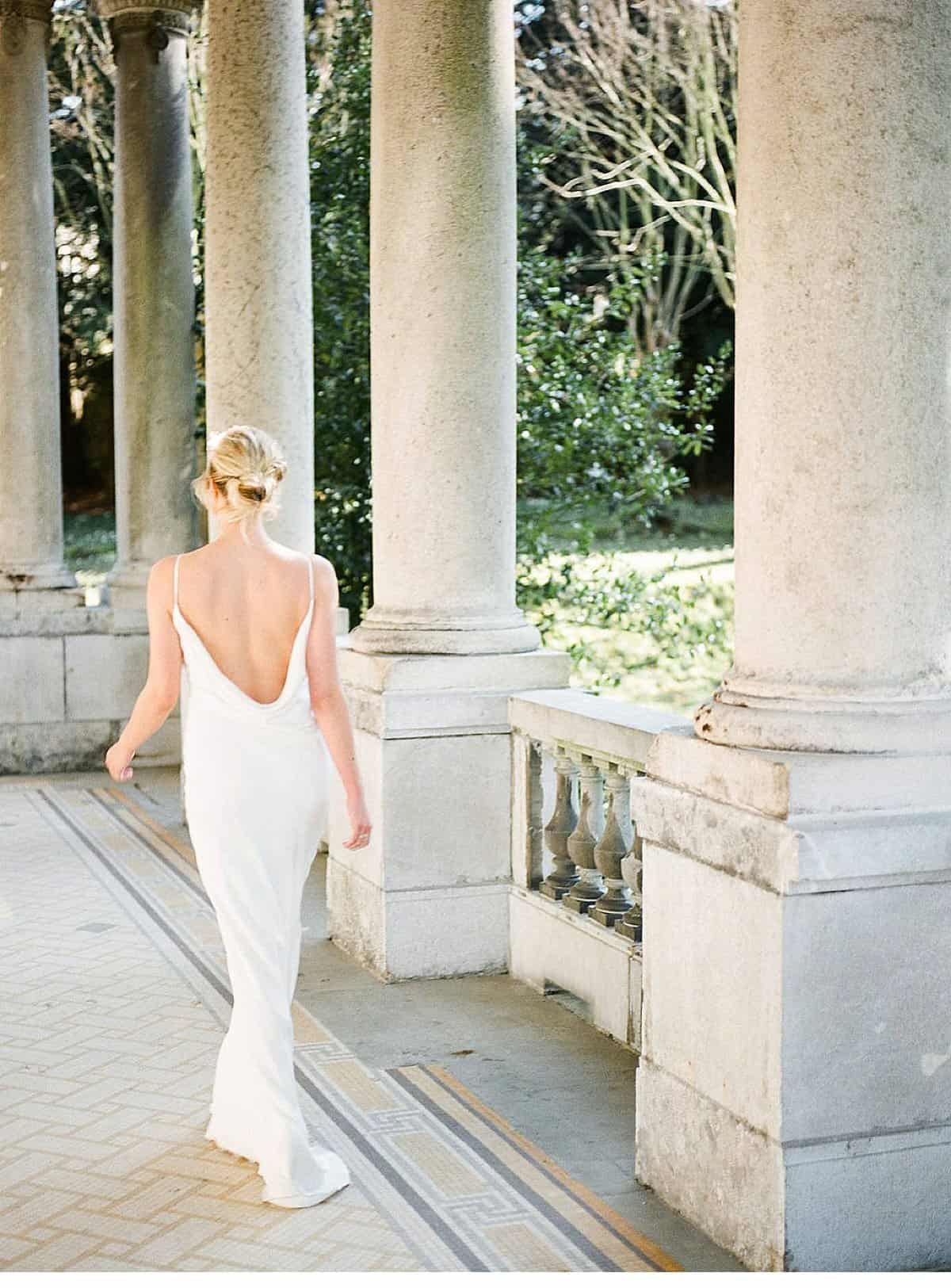 Photographer: Gert Huygaerts Photography
Wedding planner & Artistic Direction: Les Grands Moments
Venue: Château Bouffemont
MUA and Hairstylist: Ava Belle Luxury
Furniture rentals: Maison Options
Tableware: Canigueral Mesas Con Esencia
Linen tablecloth: Madame de la Maison
Glassware: Vaisselle Vintage
Florist: Floraison Paris
Calligrapher: Nice Plume
Ceramics artist: Olivia Pellerin
Wedding gowns concept store: Sixtine Nice
Gown in silk: Lena Medoyeff Bridal
Gown with embroidery: Bo and Luca Bridal
Veil: Sibo Designs
Shoes: Aquazzura
Actress: Megane Lemiel