Luxurious bridal fashion editorial at Villa Erba on Lake Como
In Cernobbio, on Lake Como, lies the magnificent and imposing 19th century Villa Erba.
The ancient park offers a splendid botanical walk among trees, flowering shrubs and elegant multicolored flowerbeds on the lakeshore, from where you can enjoy a beautiful view of the idyllic Lake Como.
Event designer Federica Beni is known for her customized, high-end and exclusive design and planning services. With her sense of aesthetics and style, she creates refined concepts in perfect harmony with the surroundings.
As part of The Seasons Workshops, she designed an editorial with unique fashion looks in the luxurious setting together with a dedicated team.
As befits Italians, all looks in such an atmosphere are destined to be loud. The volume and abundance of exclusive dresses occupy every space and fill the halls of the impressive villa in an impressive way.
Both the classic black and white suit were modernized with subtle prints by Sebastian Cruz Couture. Eva Lendel's traditional gown, as well as Sara Mrad's two colorful couture gowns, drew all eyes and fit perfectly into the setting.
Conscious of their beguiling femininity, the striking beauties float through the time-honored rooms. They radiate charming seduction and irresistible sensuality.
It is a fascinating world into which the event designer Federica Beni takes us. A world full of elegance and glamour but also a touch of antiquity. Captured in the wonderful image gallery of fine art photographer Theresa Kelly.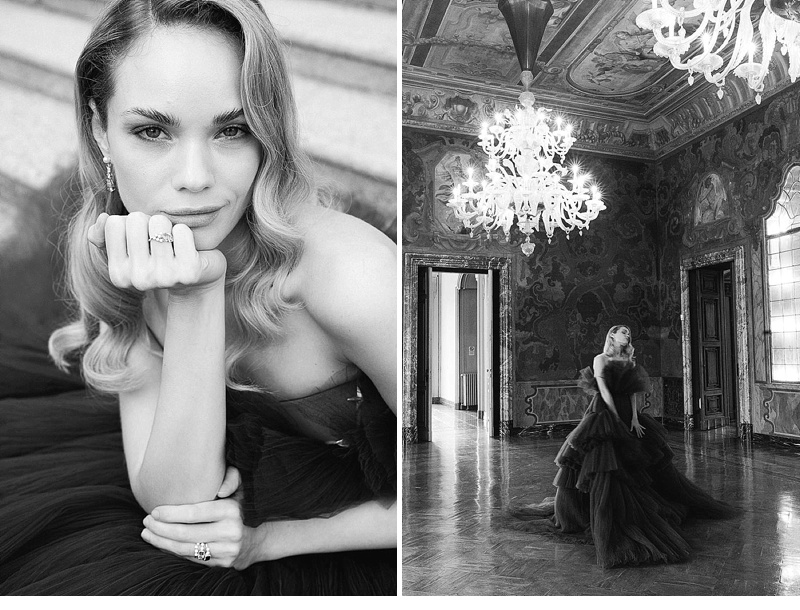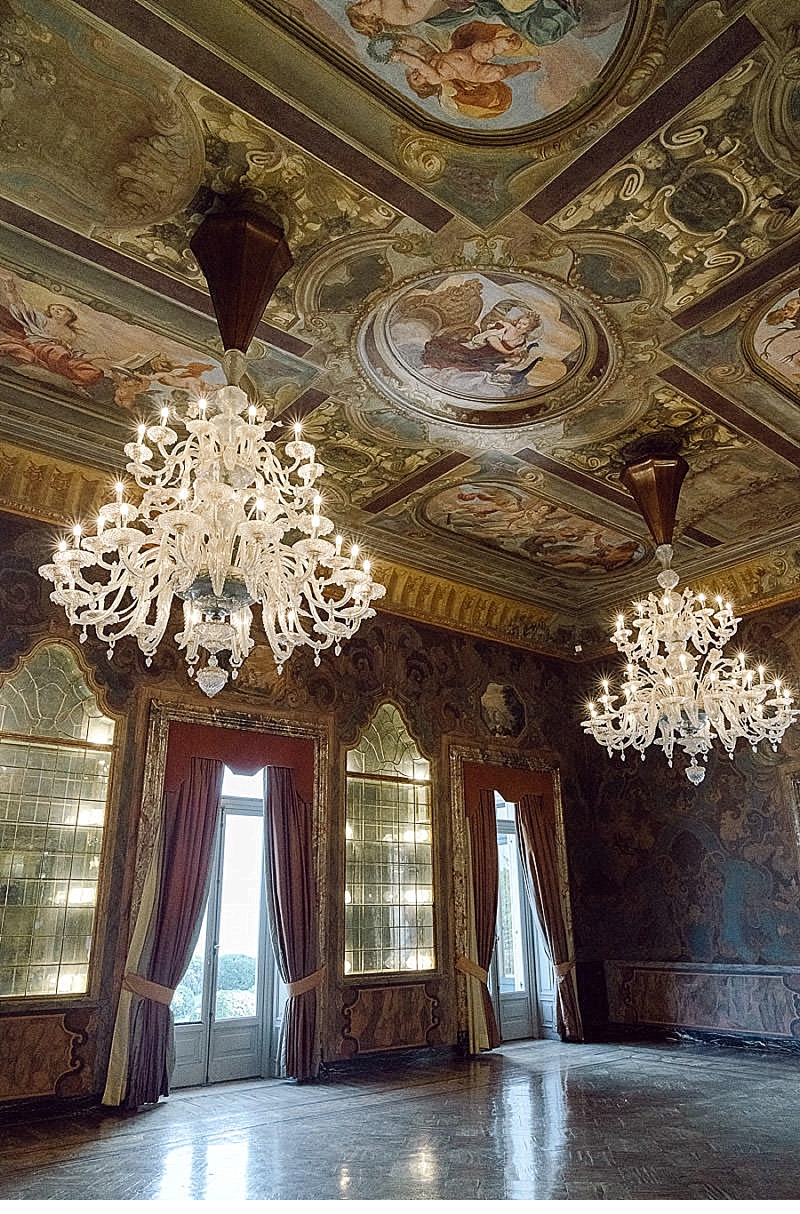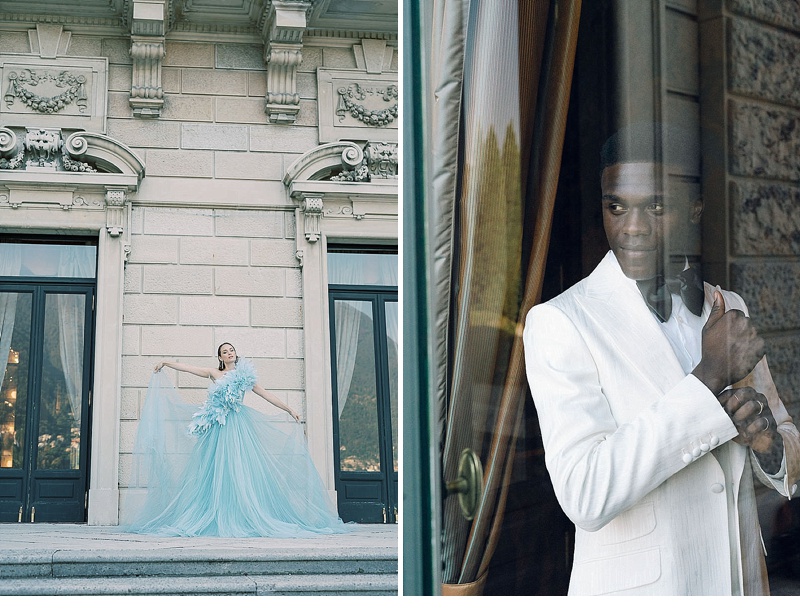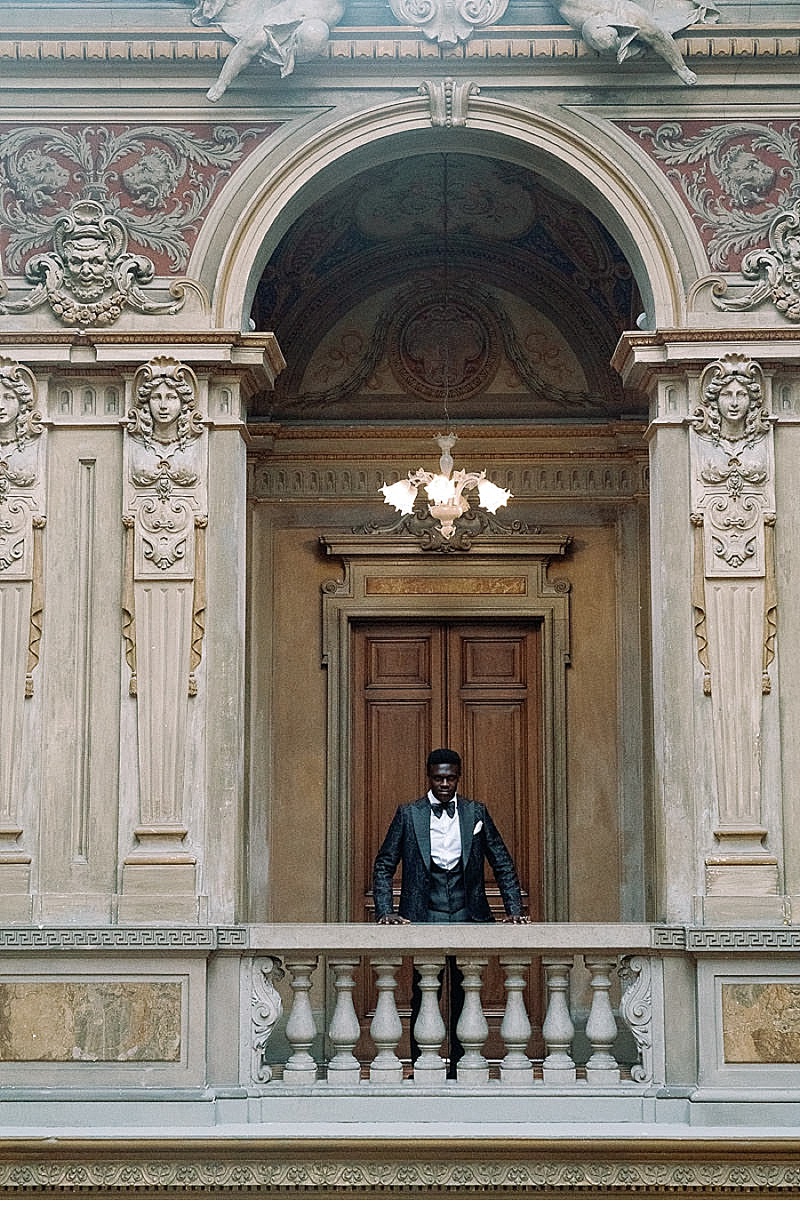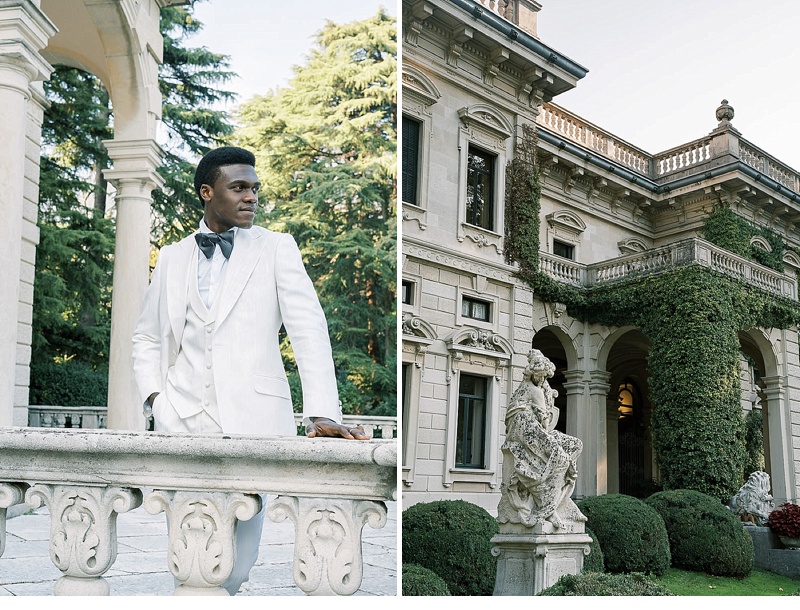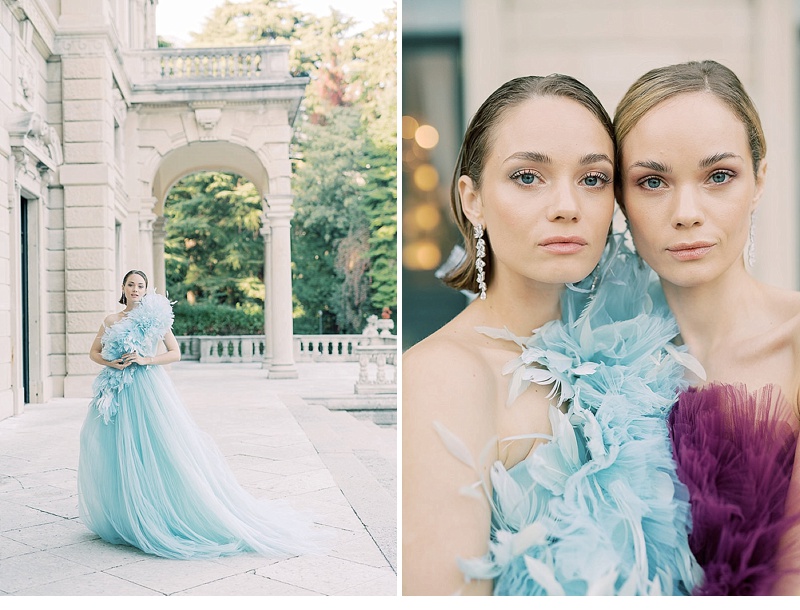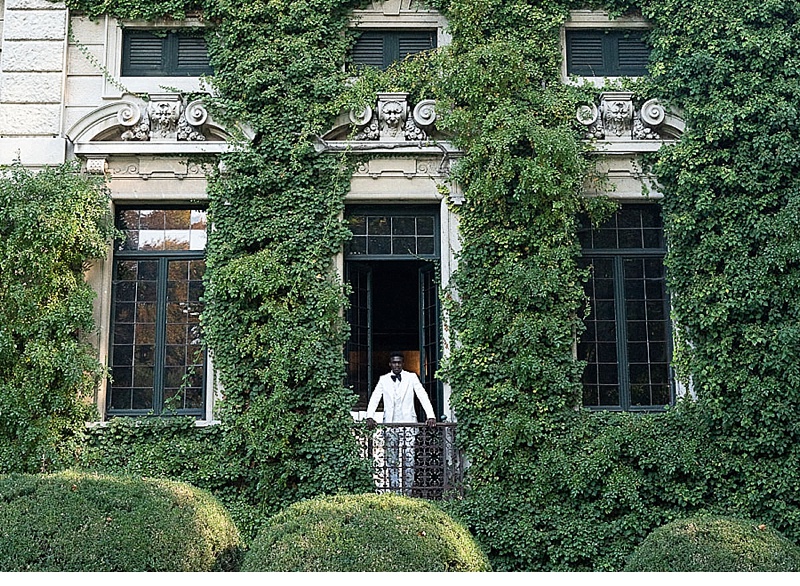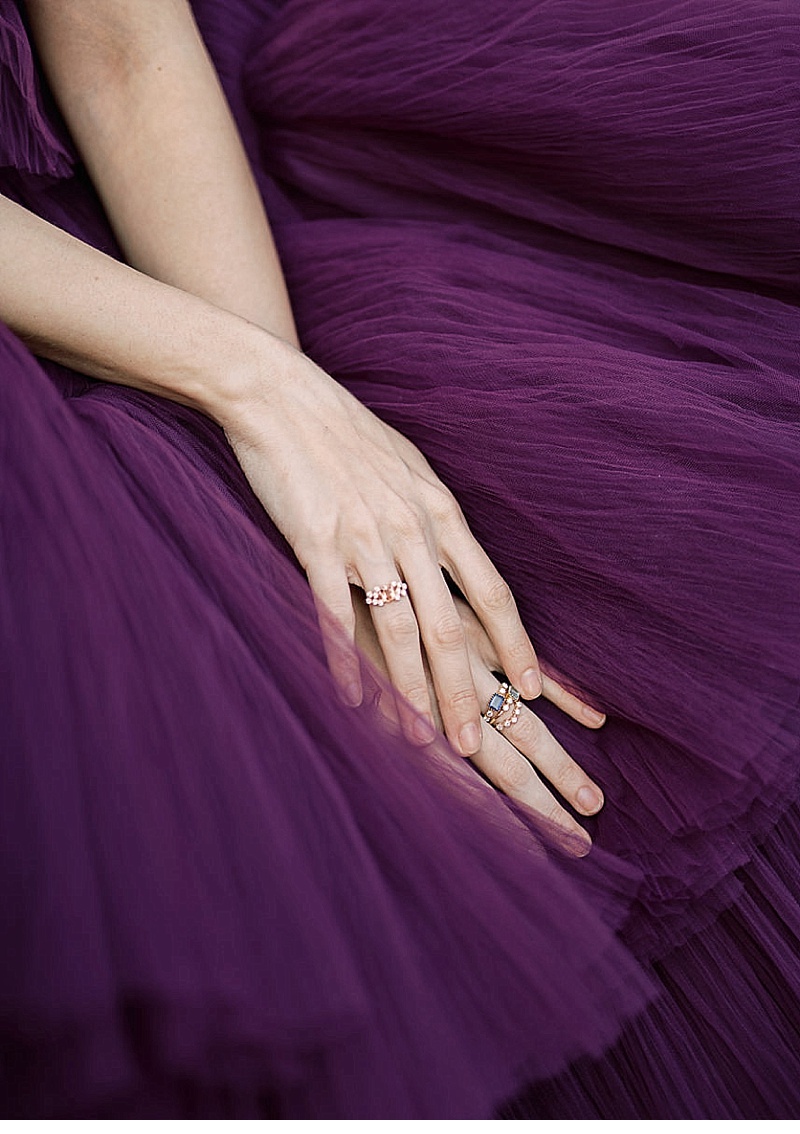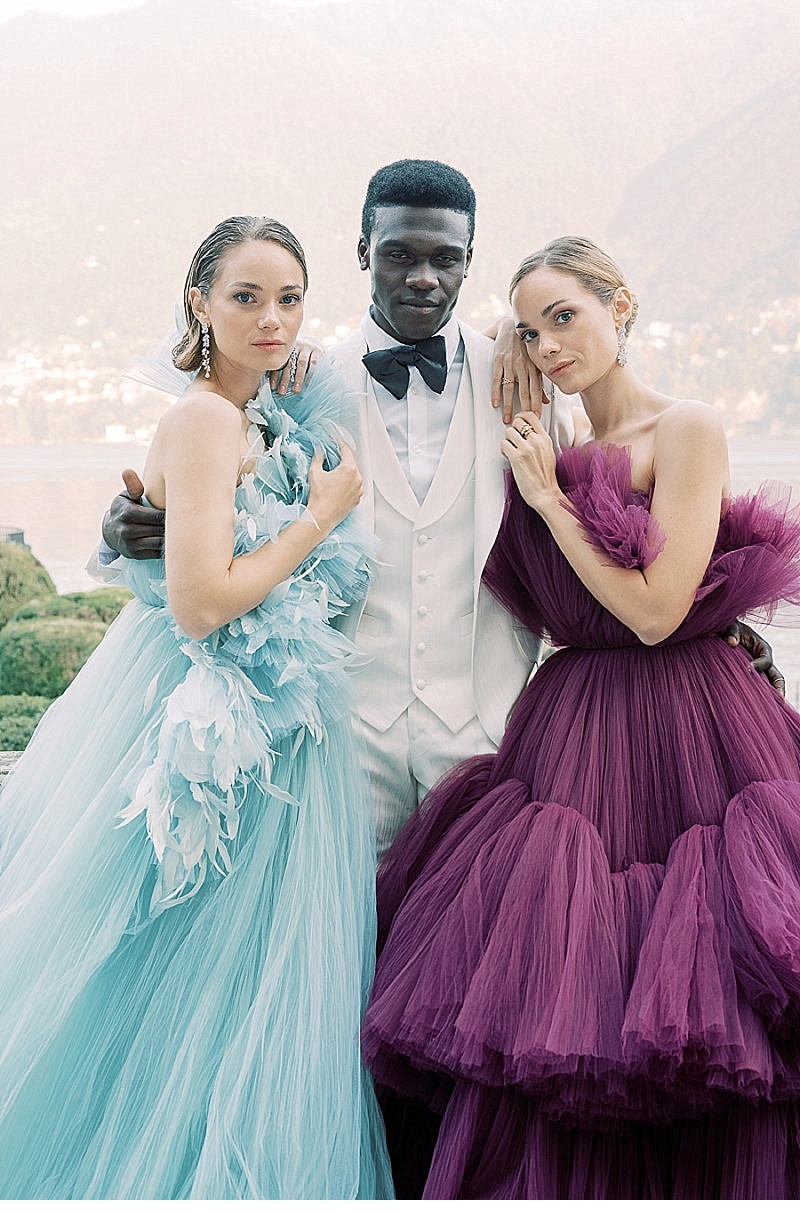 Photography: Theresa Kelly
Design and Styling: Federica Beni
Host: The Seasons workshops 
Venue: Villa Erba
Planning and coordination: Before the Moon Events
Floral arrangements: Floraison Paris
Haute Couture gowns: Sara Mrad
Bridal gown: Eva Lendel
Male wardrobe stylist: Amy Mulder Photography
Female wardrobe stylist: Federica Beni
Male suits: Sebastian Cruz Couture
Beauty: Alessandro Manico Studios
Rings: Artaner Paris
Veil: Noon on the Moon Bridal
Silk ribbons: Silk and Willow
Earrings: Amelie George Bridal and Eden Lux Bridal
Female models: Anastassia Bianchi and Jenny
Male model: Darius from TouT Models