Married to the sea
A bride walks barefooted along the beach and enjoys the stingy and craggy beauty of the cool East Sea bay.
We marvel at a simple but dreamy scenery: the wooden table with a grey-blue linen cloth and amazingly beautiful floral decoration is fascinating!
An ice blue plate, antique silver cutlery, white candles and exquisite paper work reflect the colors of the ocean.
The adorable bride seems to float across the ocean in a romantic gown and her natural beauty suits perfectly into this wildly romantic landscape.
In her hands she holds a white cake peppered with blueberries and little blue flags which rounds off the over all picture.
Fascinated we dive into this impressive paradise of pictures shot by Laima Chenkeli from Onamora Photography, who takes us onto a magical journey into a seducing world of inspirations.
Translation: Marina Jenewein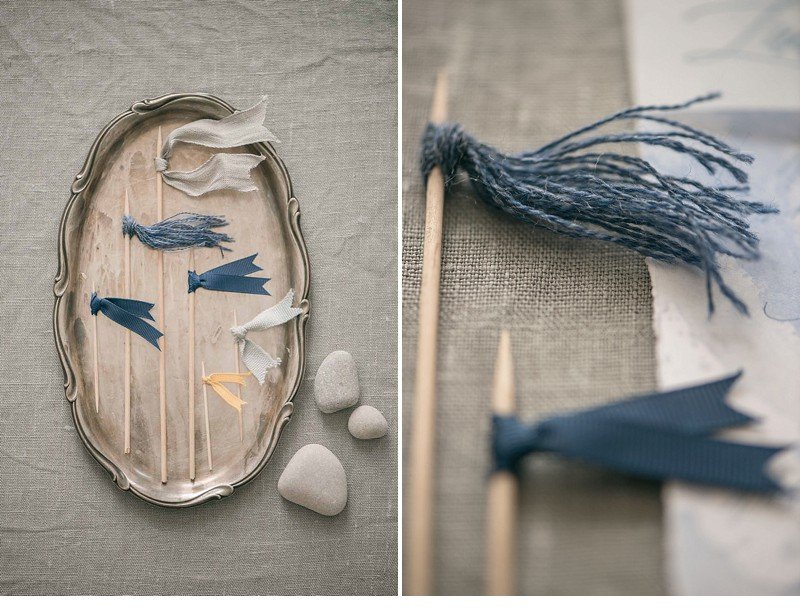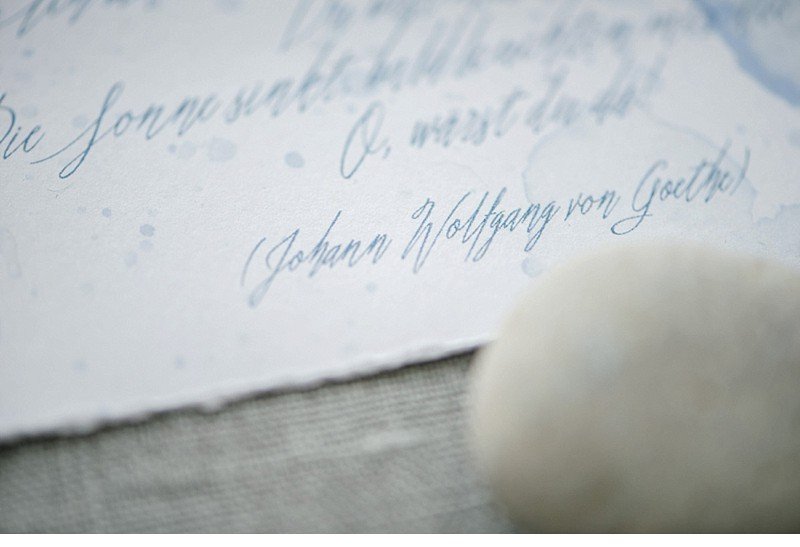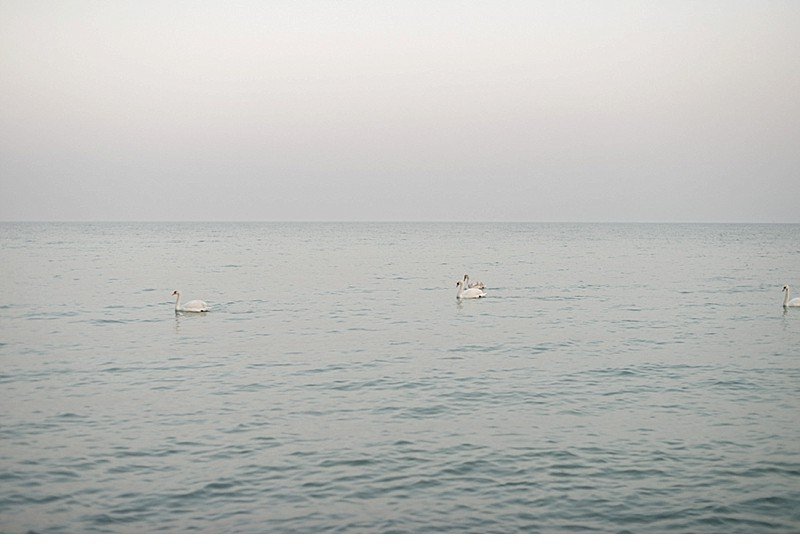 FOTOGRAFIE: Laima Chenkeli – Onamora Photography
FLORISTIK: Botanic Art – Floral & Event Design
BRAUTKLEID: Kisui
PAPETERIE: Paper & Soul
HOCHZEITSTORTE: Fräulein Wild
MAKE-UP + HAARE: Nuran
ASSISTENZ: Hülya
MODEL: Rosa
EMPFOHLEN IN UNSEREM SCHATZKISTCHEN:
Onamora Photography