Married to the sea
Soft feet lumering through soft sand. Flowing blond hair tied up to a pigtail hanging over a shoulder. A light blue dress made of thin and soft fabric: whose name is the sea calling everytime it foams and leaves a white track of itself?
Abandoned and fixated only by a few pieces of wood there stands a little pale blue tent. It´s the same color like the brides dress. She carries a dreamlike exemplar of corrugated material on thin straps with her.
Words and rimes dedicated to ocean become apparent on her veil. Dedicated to her life-partner, to the place where every life starts again once caught by the saltwater of the sea. One wants to imagine she just woke up in her tent and will go back there tonight. A glinting tea-light is the only thing that will lull her to sleep.
Again, the fantastic team of Pearl and Godiva grabbed deep in their treasure chest and amaze us with their classy diversity and sense for aesthetics.
Golden jars and a plate full of shell houses are on the table which was wraped in blue cloths, too. On top there is this wedding cake also decorated with shells. Over and over there´re these hissing sounds from the ocean and the creaking of naked feet in the wet sand. Nobody is supposed to pick the bride up – her desires already took place around her. Wakefully she spreads little shells from a plate. Her time has come.
With her feet in the water, she can´t resist the ocean´s call any longer. Her veil gets pulled into the waves by the wind. Later she picks it up again as it gets washed back to the shore. Her trust into the return of love made her wait lovingly and patiently.
Quietly her soul whispers something to the waves. It was her name that has been shouted all the time…
Alexander James impresses us with his artful world of pictures that makes us hold our breath for a moment before we burst into pure delight.
Translation: Marina Jenewein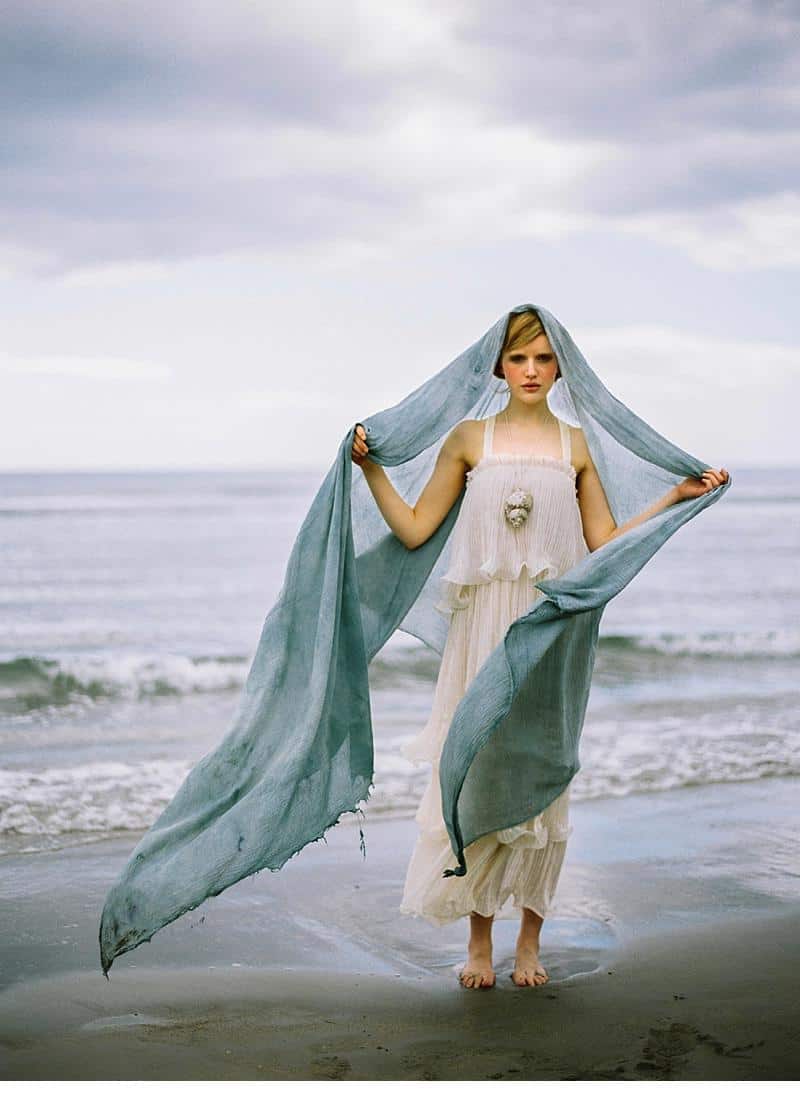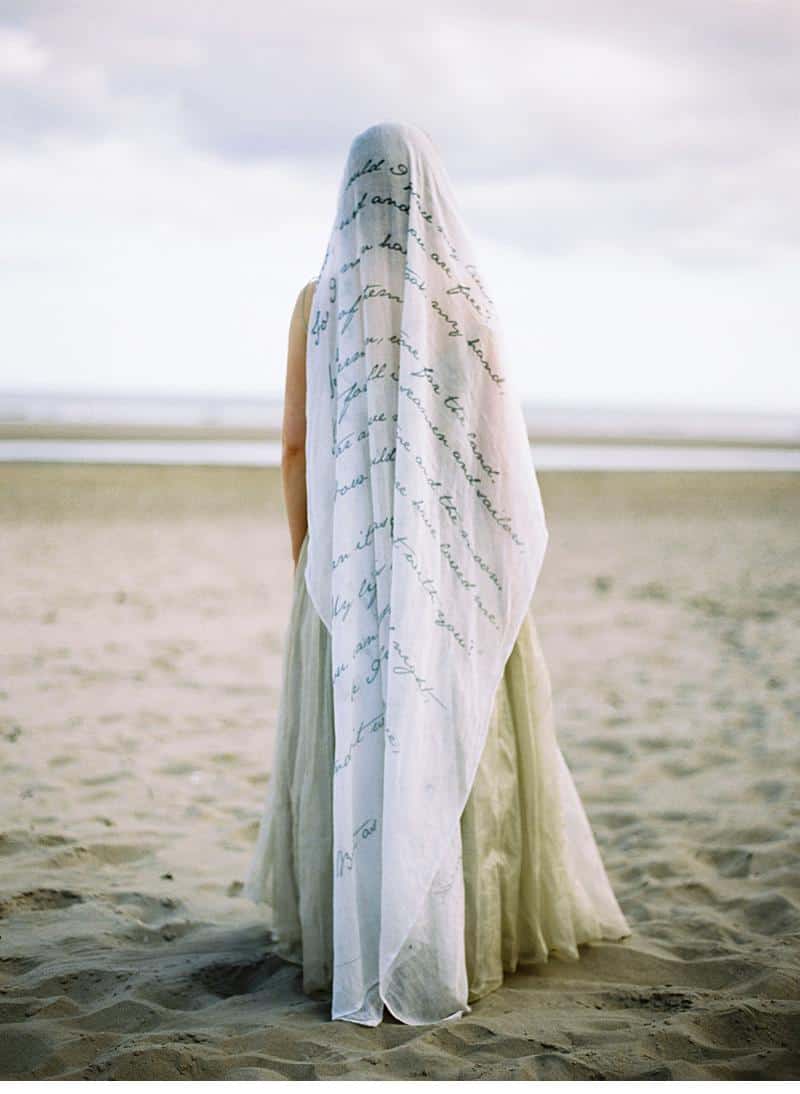 PHOTOGRAPHER: Alexander James
PRODUCTION, ART DIRECTION & STYLING: Pearl & Godiva
DRESS: Dirty Fabulous
CALLIGRAPHY: Appleberry Press
HAIR: Ikon Hair Studio
FLORALES: Hanako
MAKE-UP ARTIST: Kathryn O'Neill
VEIL: Pearl & Godiva
PROPS: Pearl & Godiva