Mediterranean idyll in fresh summer colors
Just 30 minutes from the bustling and lively Barcelona is the beautiful venue La Centenaria 1779, where hidden in a garden of lemon trees you can be inspired by the Mediterranean atmosphere of tranquility and slow life.
This dreamlike setting moved wedding designer Andrea Llàcer to realize her vision of a Mediterranean wedding concept. With a great sense of aesthetics, stylish hues and lovingly designed details, she created a feather-light and inspiring atmosphere.
She was inspired by the warmth and beauty of a Mediterranean color palette: fresh, organic and very romantic in white, beige, soft dusty orange, yellow and amber.
The bride wears a long cotton dress for the bridal morning to highlight the simplicity of the lemon garden and the organic look, and for the ceremony the beautiful wedding dress by Marta Mati was chosen. The upper part of the dress completed the look with lightness and an airy touch, perfectly combined with natural hair and makeup.
The beautiful flowers for the ceremony and centerpieces for the reception by Rita Experience bring sunshine to every shot! With the outdoor ceremony decor featuring airy drapes, white iron chairs, and sunshine, the ceremony's stunning yellow flowers were highlighted.
The table decor was designed in perfect understated style, with natural and simple linens, stationery and tableware, softened by a splash of color set by flowers and taper candles.
Photographer Olya Kobruseva seduces us with her stunning images into an enchanting world of inspiration.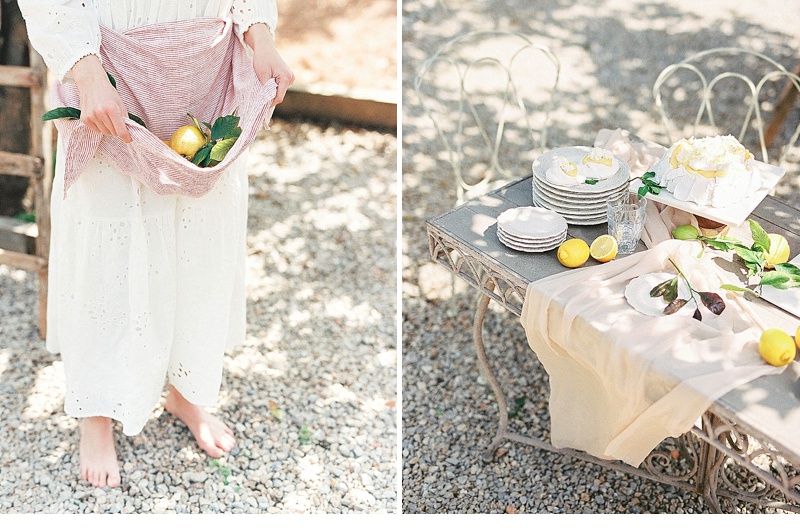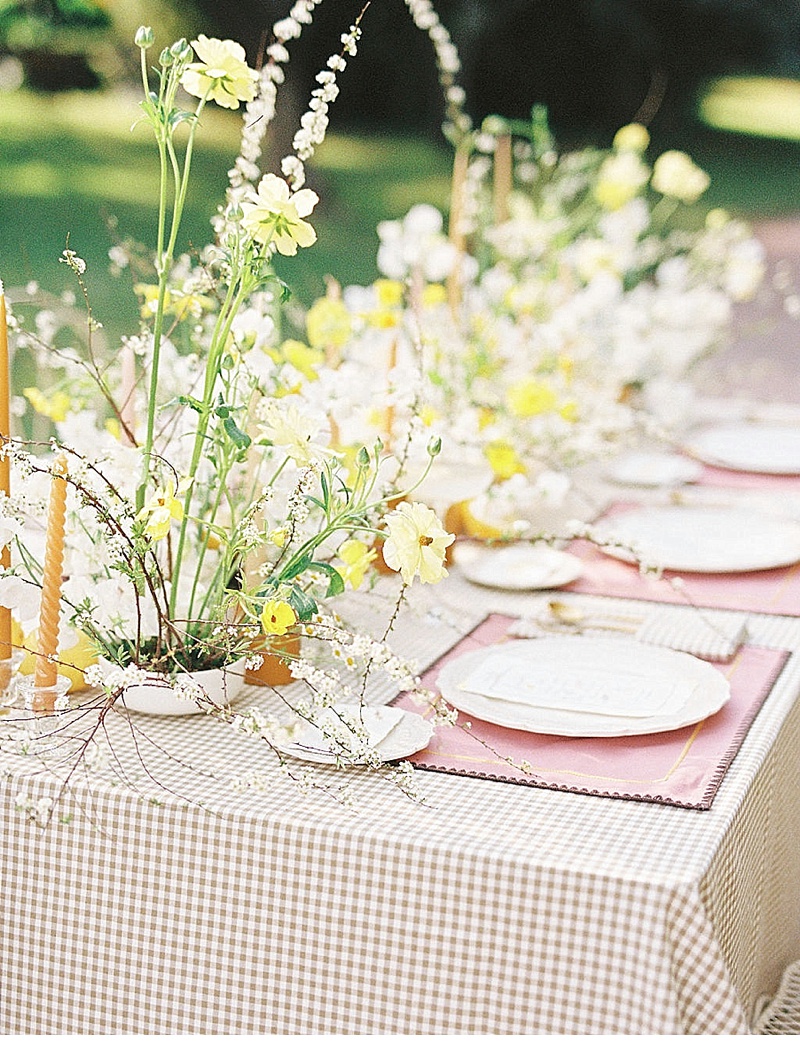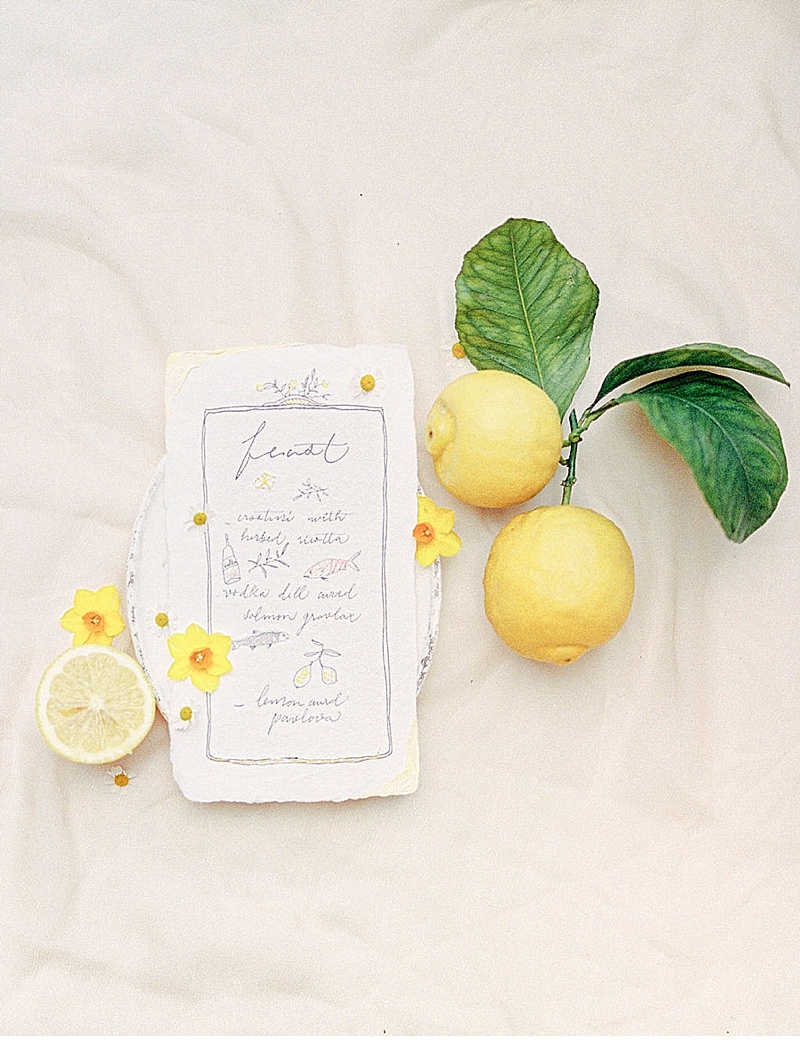 Creative Direction & Styling: Andrea Llàcer
Photography: Olya Kobruseva 
Bridal Dress: Marta Mati 
Florals: Rita Experience
Earrings: Marina Figuereido
MUAH: Bokeh Make-up
Stationery: De Plumay Letras 
Cake: Lolita Bakery 
Venue: La Centenaria 1779 / Barcelona
Rentals: Abanik Rent& Events
Film Lab: Carmencita Film Lab
Model: Nikola