Mexican Boho-Pop Wedding Inspiration
True love becomes a gorgeous rush of colors attended by creative Mexican-Boho-Pop protagonists like pink, orange, yellow, turquoise and gold.
This is where fun is the faithful companion of romance. At least for one summer´s afternoon. Among the beautifully situated castle Pertenstein near Lake Chiemsee Hey Love, MyConfettiness and photographer Kristina Assenova created some Mexican wedding inspirations full of colorful pompoms, multicolored skull-details and cactuses. Perfect for us to dream and have fun.
Under the open sky and surrounded by amazing flower arrangements with Japanese buttercups, peonies, orchids, gilly-flowers and cactuses wrapped in craft paper the bride enjoys the pleasant anticipation for her upcoming open-air wedding in front of a self made crape tape backdrop.
She´s wearing a loosely fitting two-piece suit by Hey Love and colorful sandals with lots of pompoms which we find again in her adorably braided hair. Everything shines, everything beams – most of all the bride´s smile. Mexican vitality as far as the eye can see, where traditional skulls become special wedding details.
Summerly joy and dear love match perfectly and celebrate their fun-loving liaison at a hanging juice bar or at a traditional Pinata in the blooming garden. Love can be so loud, colorful and cheeky. Viva Mexico!
Translation: Marina Jenewein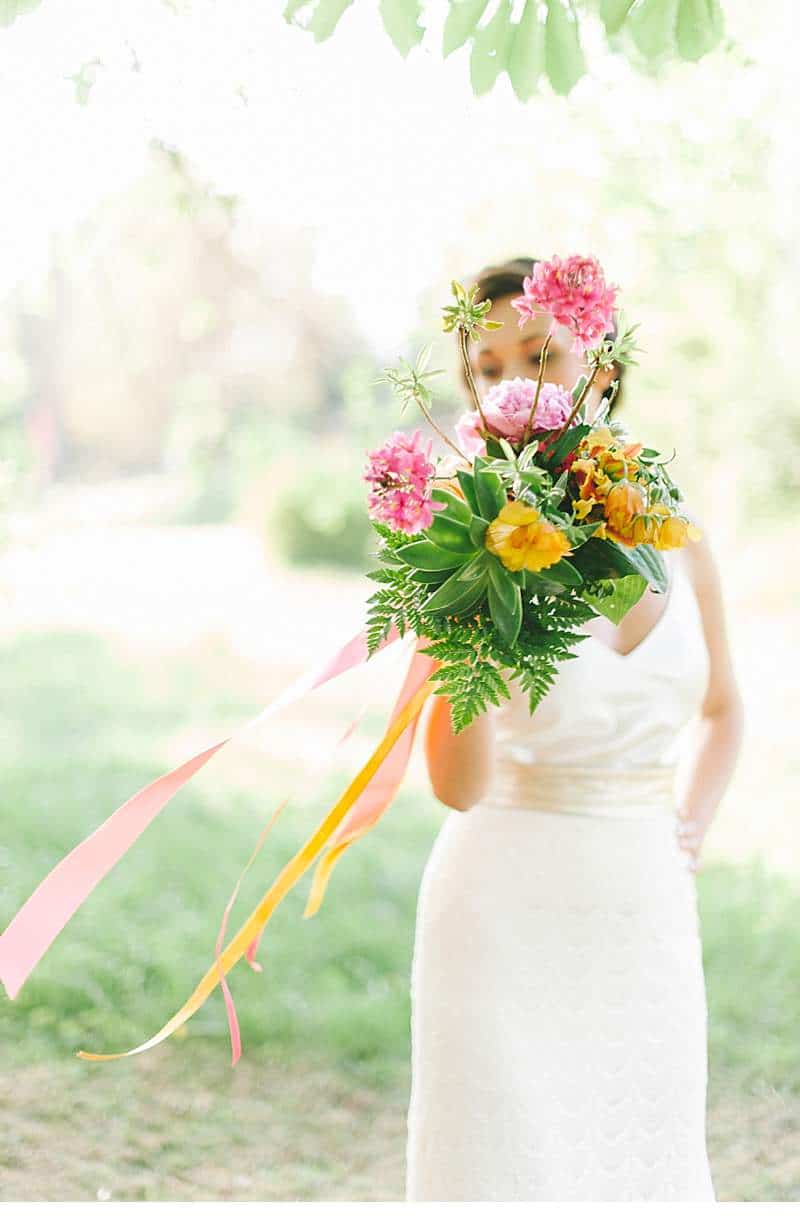 FOTOGRAFIE: Kristina Assenova
KONZEPT + DEKORATION: Hey Love & MyConfettiness
KLEID: Hey Love
BLUMEN: Petra Müller Blumen
PAPETERIE: Anna Kalligrahie
MAKE-UP + STYLING: Diana Zwarthoed
TORTE: SweetDiva
SKULL KEKSE und PINATA: Valentina Pinatas
SCHMUCK: frida's Schmuck und Trauringe
ACCESSOIRES: Nicole Mohrmann
RECOMMENDED IN OUR VENDOR GUIDE: