Minimalist and Modern Bridal Inspirations
Are you looking for minimalistic and modern bridal inspirations? Then you are exactly right with us, as Stephanie Gan inspires us with her impressive pictures today.
It's all about clean lines, geometric shapes and different textures. Combined with filigree flowers, powerful colors and hand-picked details. This is where elegance meets glamor, restraint meets luxury and simplicity meets opulence. How it works? The designer of JMK Events told us.
"This shoot is inspired by Raymond Loewy. His designs are known for beauty with function and simplicity, and the belief that people like things they are familiar with. I applied this concept to influence a beautiful wedding – where modern and minimalist meets laid-back luxury."
And since an idea alone does not make a successful styled shoot yet, the team searched for the perfect location and found it in San Francisco:"The Contemporary Jewish Museum, located in the heart of San Francisco, features an exquisite exhibit space with white walls and leading lines that exudes an industrial yet clean palette."
The extravagant stationery of Shelby Libbrecht Studio and a unique floral design created an exciting contrast."The blooming branches and lush florals from Nightshade Floral Design are a sweet reminder of nature contrasted by the lines of the ultra-minimal space."
 With a minimalist but no less exciting wedding dress by Alon Livné White, the team completed their work of art and immortalized it on incredible pictures shot by Stephanie Gan.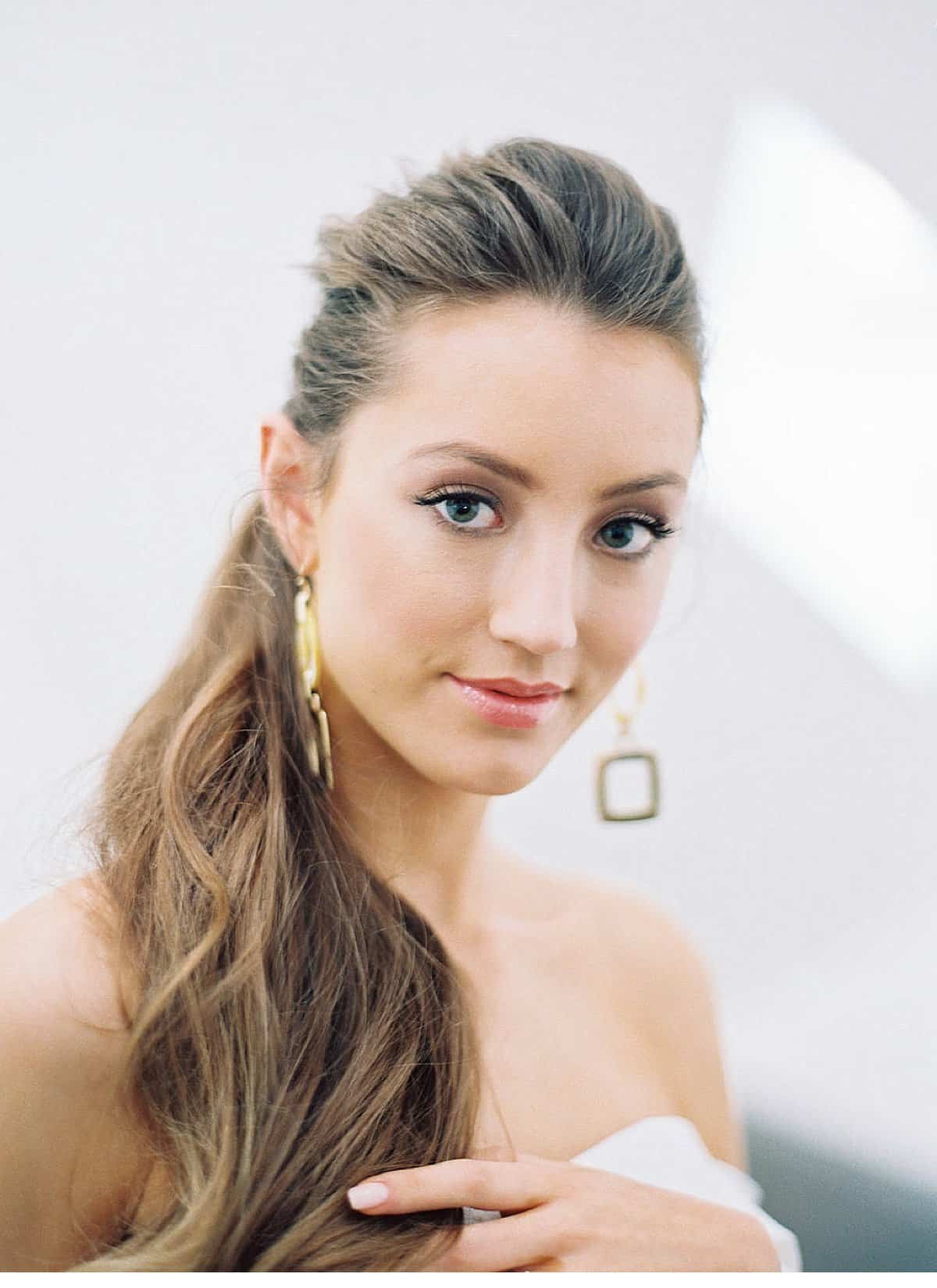 PLANNING/DESIGN JMK Events
PHOTOGRAPHER Stephanie Gan Photography
VENUE The Contemporary Jewish Museum
FLORALS Nightshade Floral Design
DRESS BOUTIQUE La Soie Bridal
DRESS DESIGNER Alon Livné White
LINENS Napa Valley Linens
PAPER GOODS Shelby Libbrecht Studio
RENTALS Bright Event Rentals
CAKE Etta Avenue Cakes
STYLING BOARD One Stone West
MAKEUP/HAIR Camille Goldston
RING BOX The Mrs. Box
MODEL JC Murray