Minimalistic Fall Bridal Inspiration
When stylish elegance and perfectly formed aesthetics merge into a symbiosis in a minimalist setting, Fine Art can be discovered.
In this classy editorial by Banquetters, we witness an interlude of minimalism and opulence. The arguments are light as a feather, aesthetic and straightforward. As if by itself you stop and marvel at so much beauty.
What you see fascinates and inspires, strengthens and confirms, encourages and inspires.
Golden accents, pink/beige pastels and a clear frame form an incomparable work of art. With a timeless calligraphy by  Láskou Psané, romantically arranged floral decorations by Wow Flowers, a cake decorated with cotton branches by Cupcakes Veronika, a modern arranged catering by Street Catering and a graceful bride in a dress dream by Nuance, the creative team designed a wedding inspiration with refined taste and perfect details.
It is the way selected elements interact with each other and become a holistic source of inspiration that fascinates us.
Sabina Povolná Sabina Povolná has captured the visions of this beautiful concept in poetic images with a great sense of aesthetics.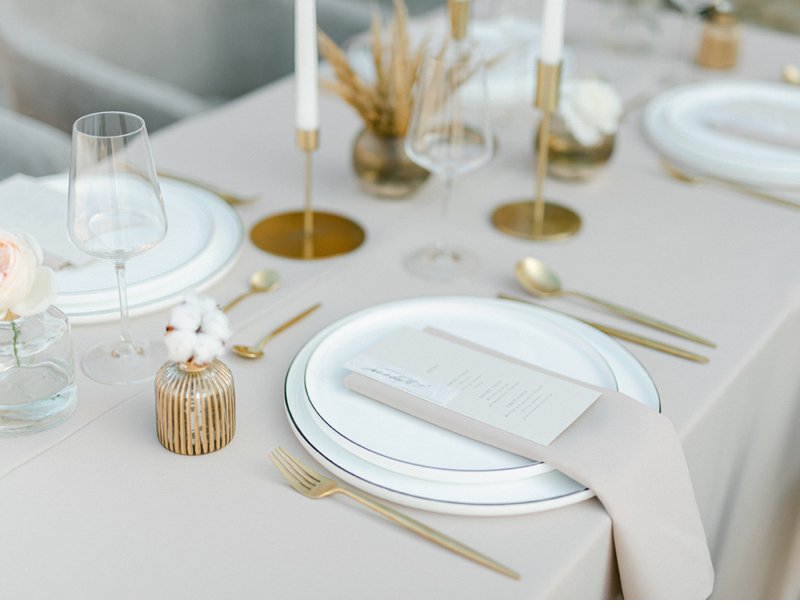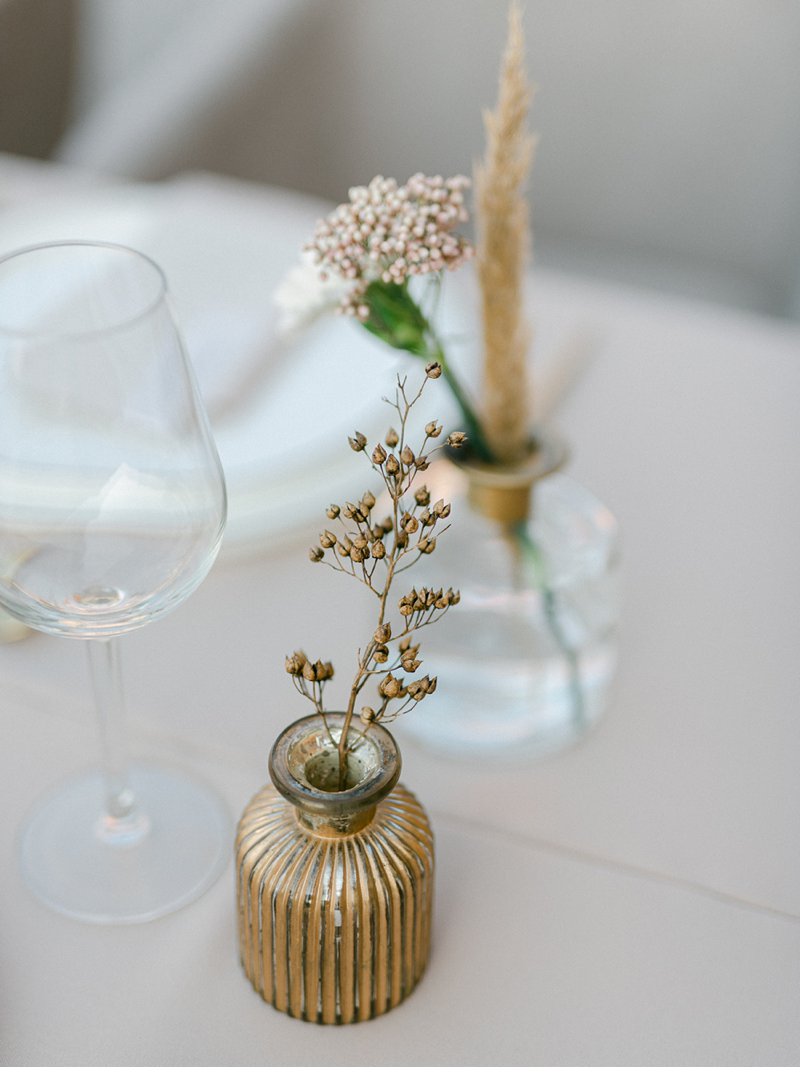 Photography: Sabina Povolná
Concept and Design: Banquetters
Venue: Na Kmíně
Flowers: Wow Flowers
Dress: Nuance
Shoes: Stuart Weitzman
Make-up and Hair: Alina Vagner
Cake: Cupcakes Veronika
Stationery: Láskou Psané
Catering: Street Catering
Jewelry: Klenota
Inventory: Oslavář
Model: Klára Vavrušková