Moda e Arte – Inspirations from the paradisiac Amalfy-Coast
The coast of Amalfi is one of the most beautiful areas in the world. Paradisiac landscapes with opulent and multicolored vegetation, cliffs over the turquoise colored ocean, deep valleys and romantic bays blur our everyday life.
On the cliffs of Ravello we found the magnificent Villa Cimberone with a great view over the city. This mansion from the 11th century is a World Heritage Site and was recently used as scenery for the famous Moda e Arte Workshop.
Moda e Arte is an exclusive photo-workshop organized by the fantastic photographers KT Merry and Sandra Aberg, eventdesigner Joy Proctor Design and hair decoration designer Jannie Baltzer to offer participating photographers such as Clara Tuma, a wide variety of opportunities to develop their skills.
For this workshop Joy Proctor got inspired by the location and its exciting historic architecture as well as the harmonic atmosphere of light and air. A tender color palette of white and gold granted the beautifully arranged table a classy touch and makes us float into a heavenly world of inspirations.
The bride wore a seducing creation of tulle designed by Samuelle Couture, which was a homage to the Roman history of this area.
Clara Tuma is an unbelievably talented picture-poet who attended this workshop and bedazzles us now with her feathery paradise of pictures – this is what heaven must feel like…
PS: For all future participants – the upcoming Moda e Arte Workshop will take place in Paris – click here to get on the waiting list.
Translation: Marina Jenewein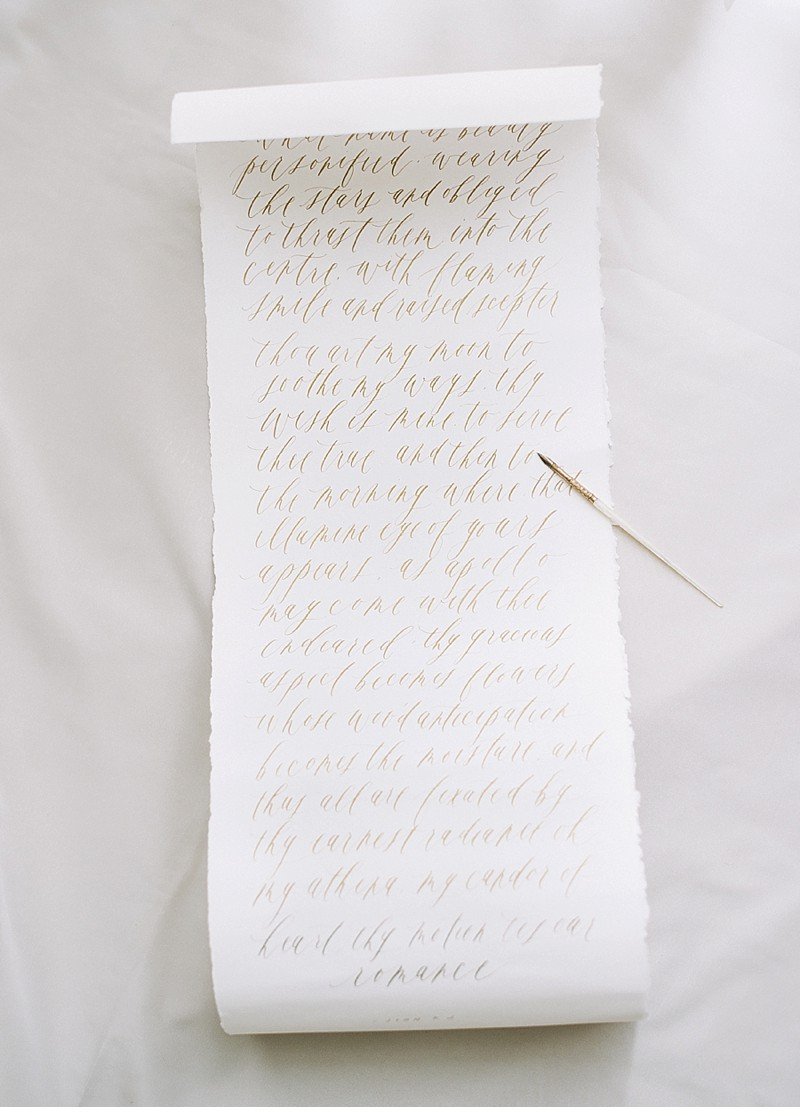 PHOTOGRAPHY: Clara Tuma
WORKSHOP: Moda e Arte
LOCATION: Villa Cimbrone
DESIGN & FLORALS: Joy Proctor Design
GOWN: Samuelle Couture
HEADPIECE: Jannie Baltzer
HAIR & MAKE-UP: Mia Jeppson
STATIONERY & INVITATIONS: Written Word Calligraphy
TABLETOP RENTALS & JEWELRY: Classic Vintage Rentals
LINENS: La Tavola
TUXEDO: JCrew
RIBBON: Silk & Willow
GROOMS STYLING: Chad Keffer
RING BOX: The Mrs. Box
CAKE: Farfalla di Zucchero
VIDEO: MG Image
FEMALE MODEL: Karoline E. Le Mangement
MALE MODEL: Luke Nel, Santangelo Studios