Modern and sensational bridal visions in Florida
Nestled in the vast white sands and sparkling blue waters of the Florida Panhandle, lies Alys Beach. Here, every detail makes luxury seem natural and we can dream for a moment of a life of beauty, simplicity, balance and grace.
The all-white landscape has a Moorish and Mediterranean feel, reminiscent of the Greek island of Santorini.
Fine Art photographer Lynzie Hazan of Bonphotage was inspired by the architectural style, inspired by the beauty of Bermuda, and the picturesque courtyards to create this extraordinary editorial.
Her stunning images reflect the bright white backdrop and stylish, architectural charm of this beautiful spot.
Wearing two couture gowns in opulent tulle by Millia London, the two striking brides float across the grounds of this charming venue.
We marvel at the colorfully arranged floral design by Bouquet Atlanta, which adds a sensational touch to the concept of this editorial. King protea, ranunculus, poppies, cornflowers and sweet peas take center stage, while jasmine and spirea provide movement and texture.
Be inspired by these beautiful visions and enjoy with us the poetic imagery of Bonphotage.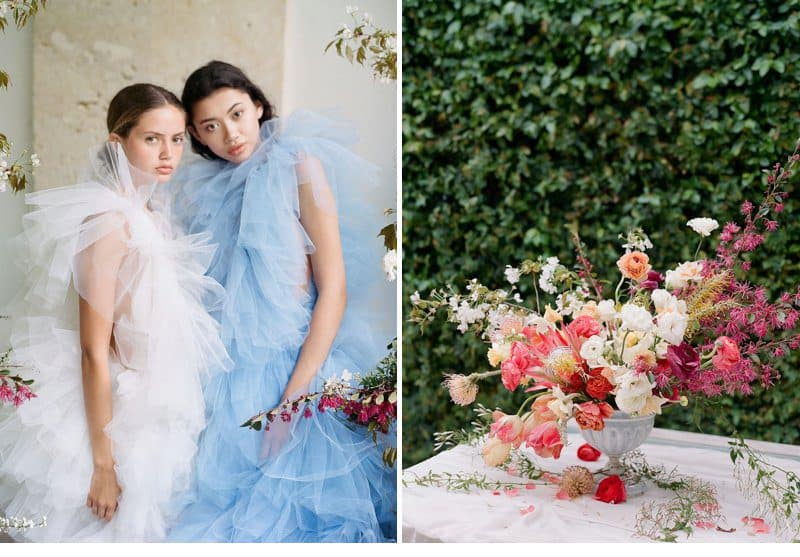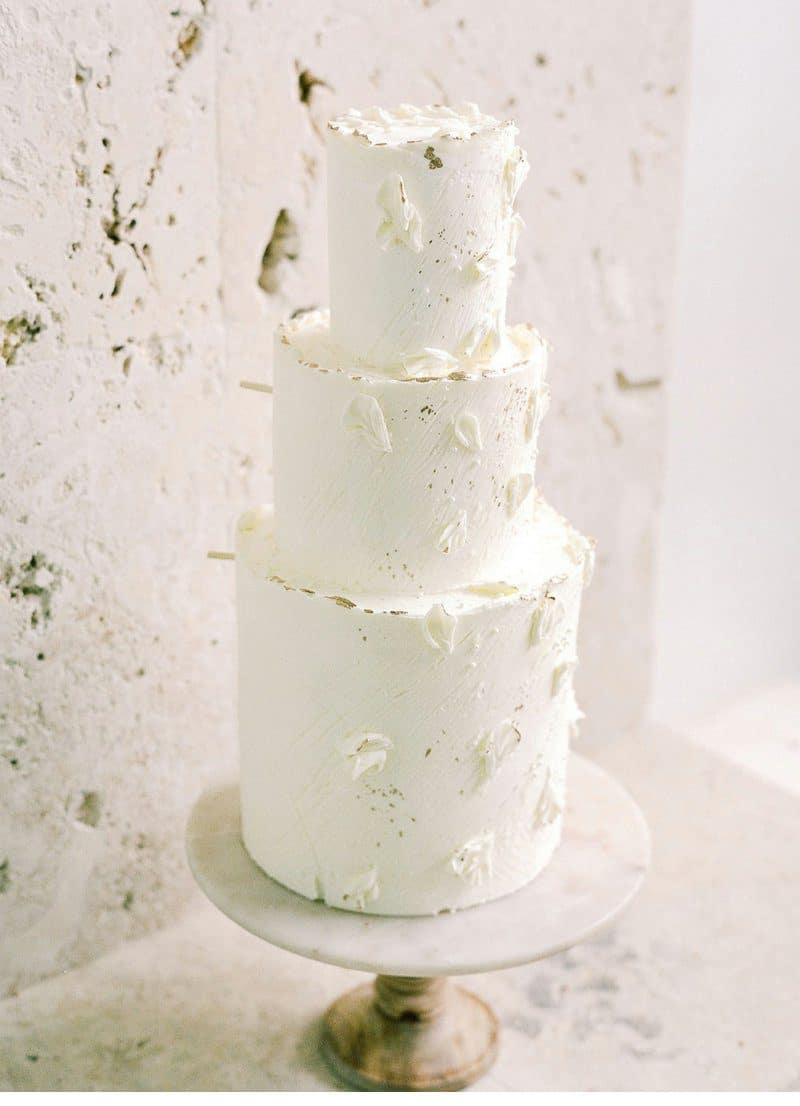 Photography: Bonphotage 
Floral: Bouquet Atlanta
Dresses: Millia London
Cake: Cake Envy 
Paper Goods: Inquisited 
Rentals: Tablemade.Co