Modern and Timeless Elegance at Wilderness Reserve
The enchanting Wilderness Reserve wedding venue is a historical exclusive private hire estate, nestled in the English countryside of Suffolk. Its long life dates back to the 12th century but has seen many restorations and modifications. One thing is for certain, its majestic presence has been dreamily enveloped by an abundance of rolling fields and awe-inspiring scenery for ages, and that ambience alone provides a haven for the romantic hearts. 
It lent itself as a versatile backdrop for the Aurelia Workshops , where a great team created a stunning wedding setting that photographer Camilla Hards captured in striking fashion in beautiful images.
Von Camilla: "There are certain things that like this estate dwell in beautiful timelessness, like gorgeous heirlooms of bygone times. Such are some trends that come and go over the years, yet remain eternal classic. That evoked our inspiration, emerging from the black and white tux trend that is becoming more popular in the UK. By intertwining contemporary touch with timeless aesthetic vision, we wanted to give our photographers a luxury fine art wedding workshop with an editorial flair. As the year had reduced weddings, we thought it would be a perfect opportunity for photographers to awaken their creativity. 
We gave them a taste of the monochrome trend and a chance to curate portfolio-building content.
Because we were artfully entwining the modern with the timeless, we had to be especially careful when choosing the modern colour palette and matching it to the soft aesthetic of fine art. While composing a medley of these two worlds, the key was in ensuring to maintain class and beauty while tailoring it towards modern romance.
Our incredibly talented team worked on the details, designing them diligently to adorn the styling. Nina from Erzulie Cakes, Grania from Inka & Paper and Heidi from The Embroidered Napkin Company worked their magic together, resulting in monochrome artful beauty. The creative elegance of Grania's calligraphy ornamented the stationery, cakes, napkins and bows on the table. We envisioned that in combining the details in this manner our luxury fine art wedding aesthetic would reach harmony and complement the setting.
One of the highlights of the Wilderness Reserve wedding venue was the floor of the orangery. It was just divine and fitted perfectly with our colour palette. We chose to paint our vision with a mix of white, green, toffee, and beige backdrops. The hand-painted flat lay backdrop was masterfully done by Camilla to tone with the walls of the venue. The hues we chose did wonders for the floral artistry from The Botany House, resulting in an immaculate blend of romance and luxury fine art wedding styling. By adding a subtle hint of toffee we managed to soften the colour scheme in an ethereal way.
Our breathtaking models wore Suzanne Neville designer dresses, exuding total British luxe. Suzanne is a famous British designer whose artistry has been highly sought not only by brides but also celebrities. Her designs are an ode to femininity and modern romantic class which ideally completed our luxury fine art wedding concept. Our model Ehrin was adorned with a soft whimsical look wearing the Delight gown, whilst Crystal wore the sleek and sophisticated Amber."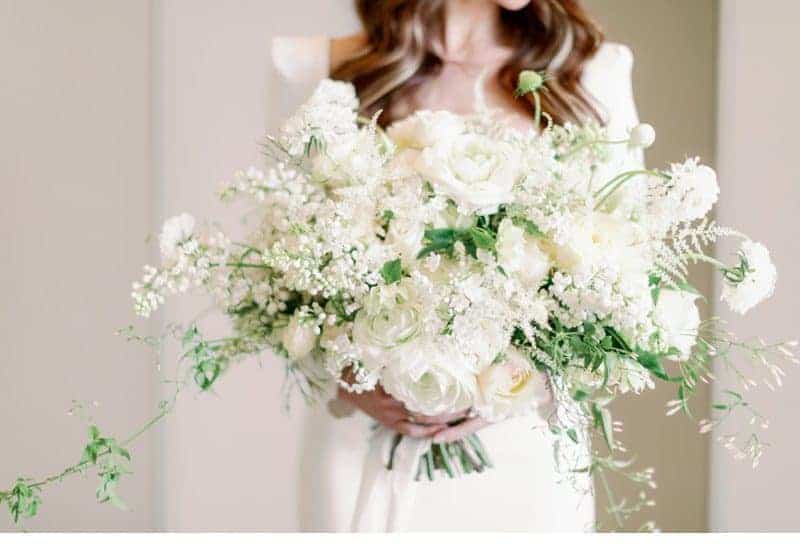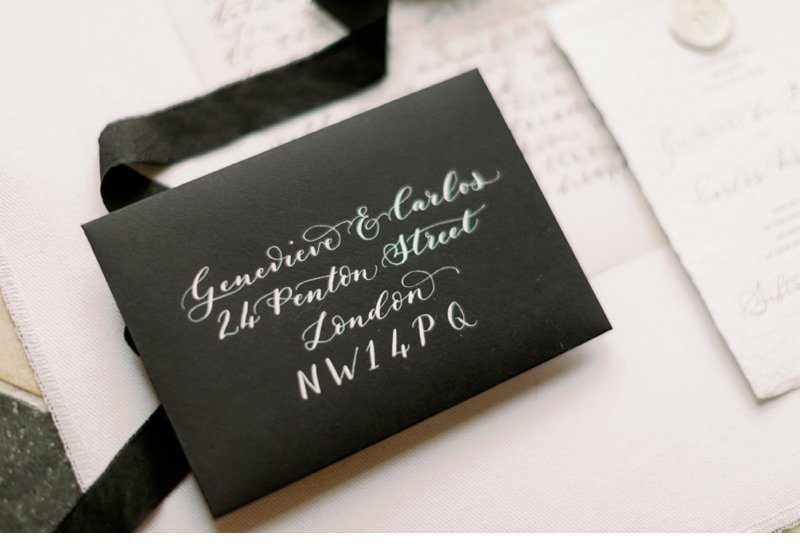 Photography: Camilla Hards
Videography: Keeley Wedding Film 
Workshop/Host: Aurelia Workshops 
Venue: Wilderness Reserve  
Flowers:The Botany House 
Dress: Suzanne Neville 
Menswear: Cheshire Menswear
HMUA Company: Botias 
Accessories: Botias Accessories
HMUA on The Day: Hair and Makeup Atelier
Rings: Lily Arkwright
Styling Assistant: Smoke & Wild Wood 
On Day Planning: Ann Nicholas  
Stationery: Inka & Paper Design 
Furniture: Wedhead 
Rentals:  Banqueting Hire
Napkins/Bows: The Embroidered Napkin Company
Cakes: Erzulie Cakes 
Ribbon: Bertie & Fred
Shoes: Emmy London