Modern bridal inspiration with an artistic touch
When modern elegance, distinctiveness and stylish aesthetics collide, fine art can be discovered. Photographer Jérémy Froeliger and his team let opposites collide in this stunning shoot to combine them into a harmonious and exciting whole. In an impressive way they let colors, shapes and textures decide on a successful concept in which small details make the difference.
From Jérémy Froeliger: "My goal for some time now has been to search for inspirational photoshooting in open natural spaces. My idea was to associate wedding events to the glamour of fashion in order to produce a more modern and more artistic touch that would create a romantic and elegant vision of brides.
I naturally wanted to capture the landscapes of Southern France where I live part of the year and share the enjoyment of the prevailing colors which are so particular at this time of the year.
Wedding planner Vanessa Roussel from Shades Waves who is based in the Var region spotted numerous locations. After checking the locations, we selected one of the wild beaches in Le Lavandou as well as the hills of Bormes-les-Mimosas. The magic of winter at sunset is made of elusive yet amazing colors which no other season holds. The scenery already so variegated is then graced with a light that only nature can provide without any artifice.
And at last, to heighten the play of colors and lights I asked floral designer Esther Lamarche to create colorful and gorgeous flower arrangements. As you will find out, we began shooting at sunrise on a beach in Le Lavandou. This is where Justine is wearing her first gown. Then she changes into a second gown and meets Raphael on the beach. Finally, they are seen in a small picturesque chapel on the heights of Bormes-les-Mimosas."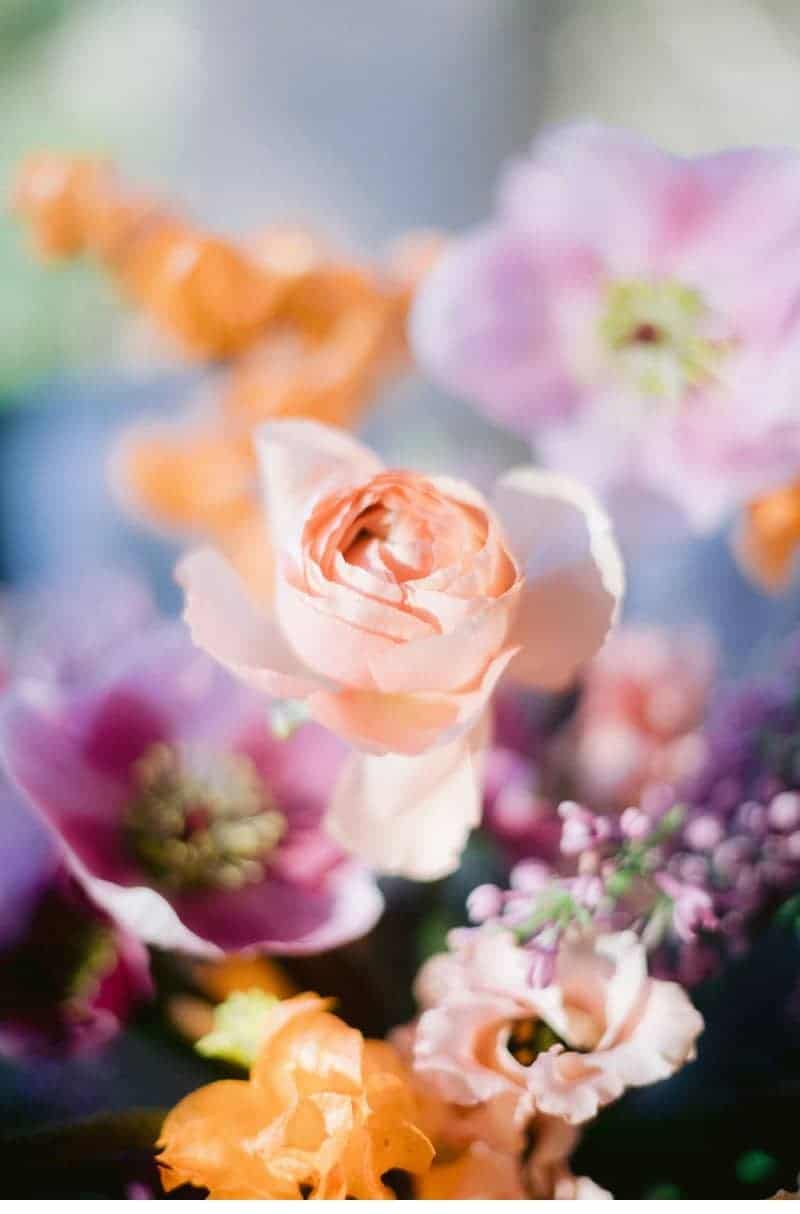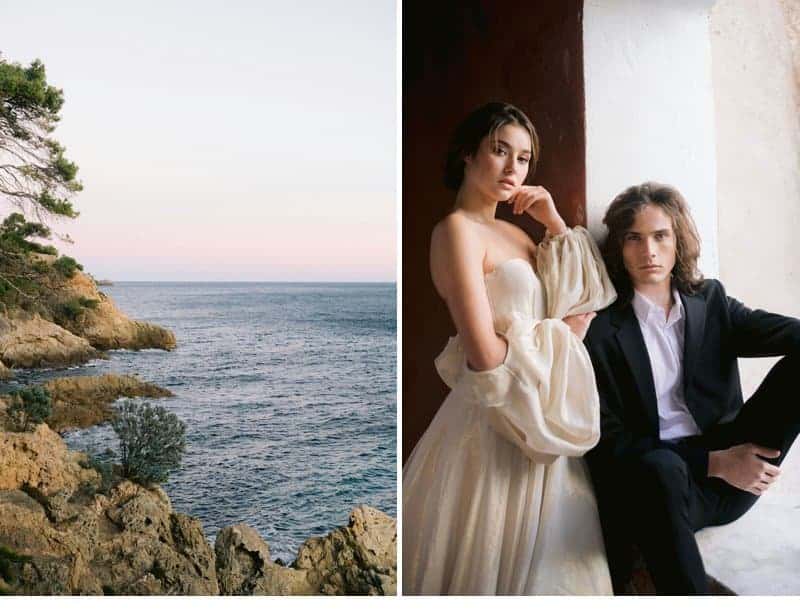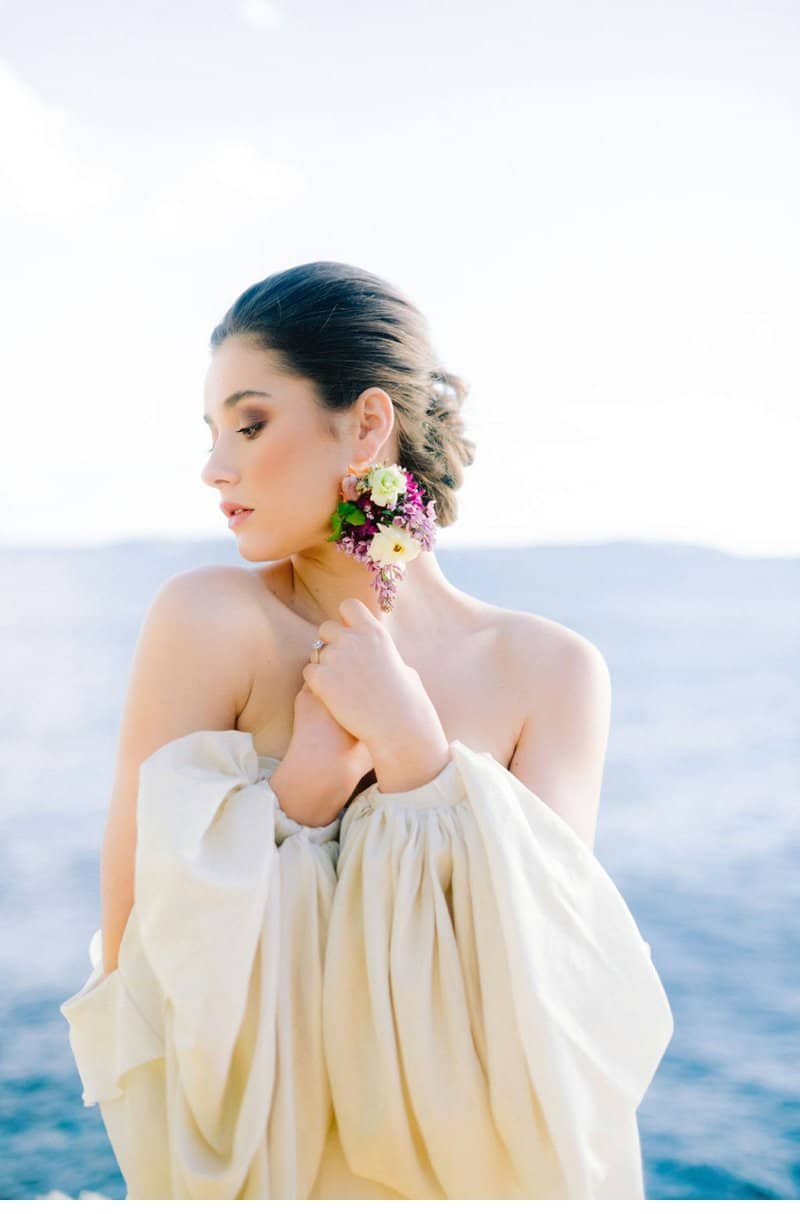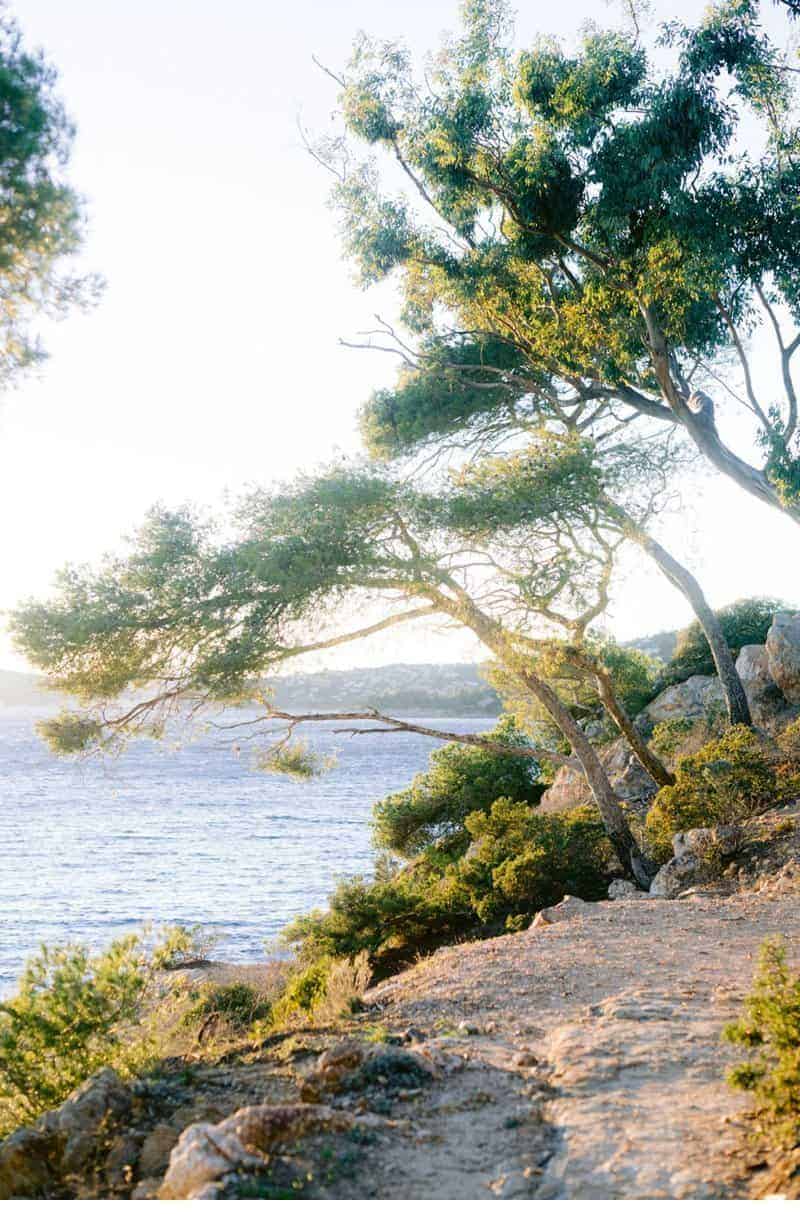 Artistic Director and Photographer: Jérémy Froeliger
Wedding Planner: Shades Waves
Floral Design: Esther Lamarche 
Assistant Planner: Emma Lucia
Makeup: Audrey Make-up Artist
Hairdresser: Barnabas Boros
Bridal shop: Topbridal Paris and Igilles  
Wedding shoes: Bella Belle Shoes
Wedding dress:  Raraavis Wedding 
Ribbon: Lademya Silks