Modern City Bride in Lisbon
Colorful tiles, painted house facades and elaborate ornaments – these wonderful bridal inspirations from Portugal by Celine Chhuon remind us why we love Lisbon so much.
It is the carefree attitude of life that flows through the streets. The lived tradition, which is passed on for generations. The infinite freedom that seems to be waiting for us here.
"The aim of this shoot is to portray a city bride, full of life and energy like the city of Lisbon is."wedding photographer Celine Chhuon told us. "The colored facades, the tiled walls, everything in this city is leading you to live life fully and appreciate the little things."
To reach this goal, she traveled to Portugal with the Event Stylists of Wood and Linen and found the most beautiful places in this beautiful city. From fragrant orange plantations to ivy-covered walls, to the omnipresent artfully painted tiles you'll find where you least expect them – for example, as delicious icing on little biscuits or even as elaborate decoration for a very special wedding cake. Or even on the specially made stationery of Graphikkart, which followed this typical wall decoration in color and pattern.
And so, many a resident and tourist saw an enchanting bride wander through the streets of Lisbon in her extraordinary bridal gown by Anne Lise Devenoges , always in search of even more colors, patterns and shapes and maybe a little bit of love…
Fine art photographer Celine Chhuon knows what she found in the end and pictorially recorded her search for us on incredible pictures.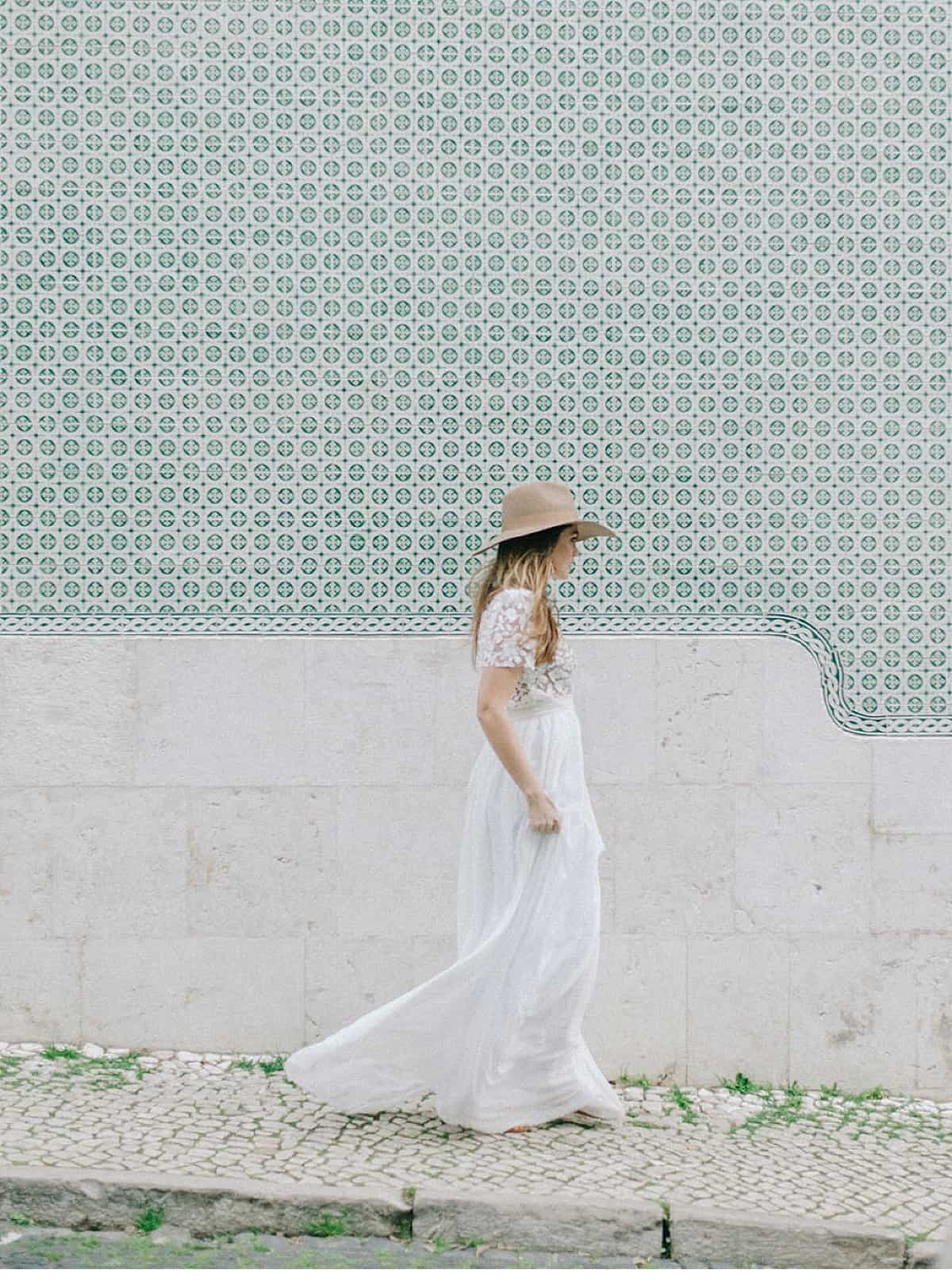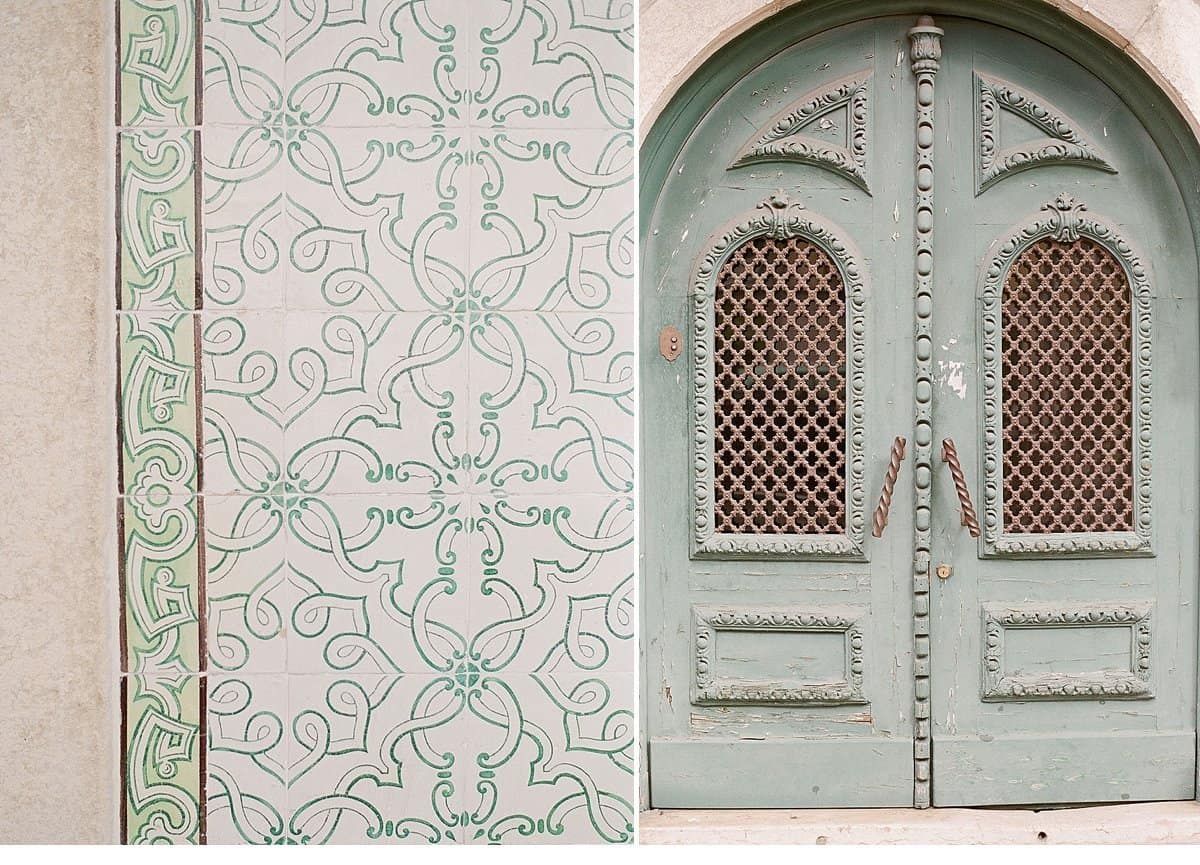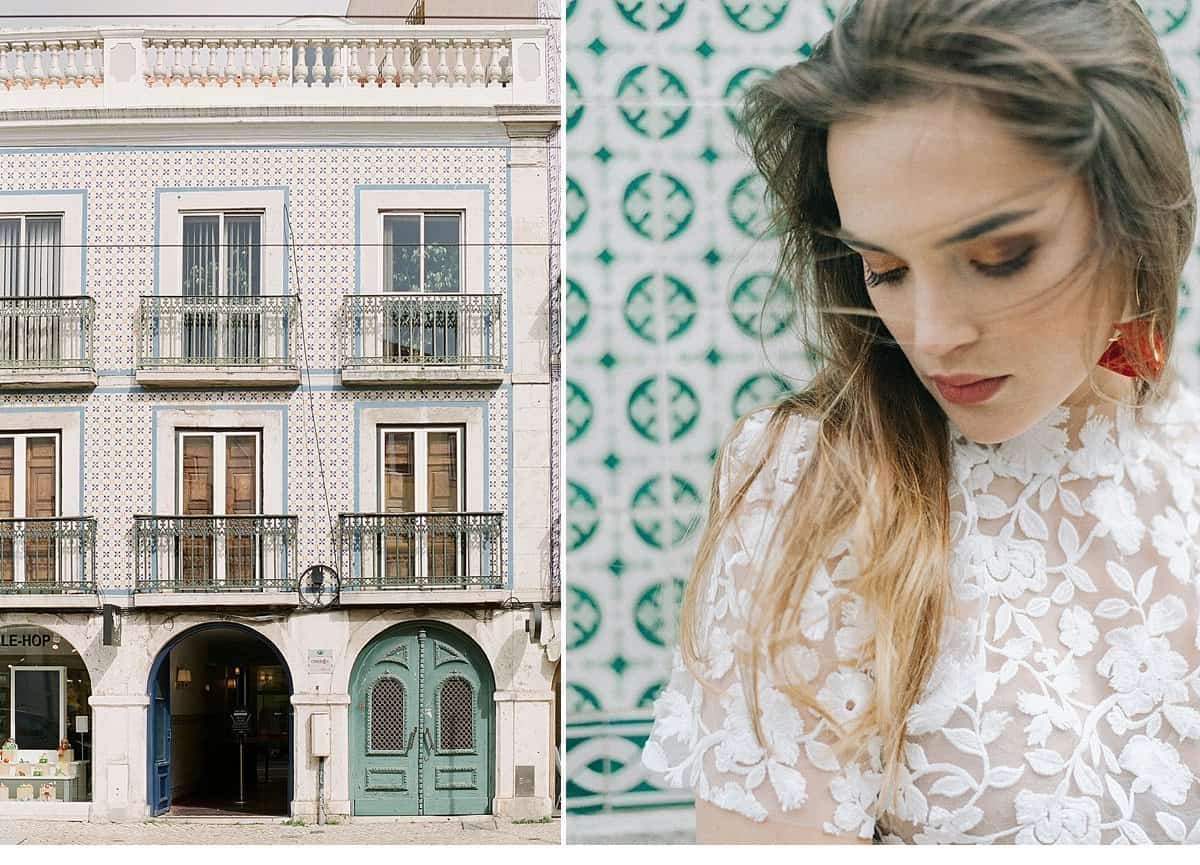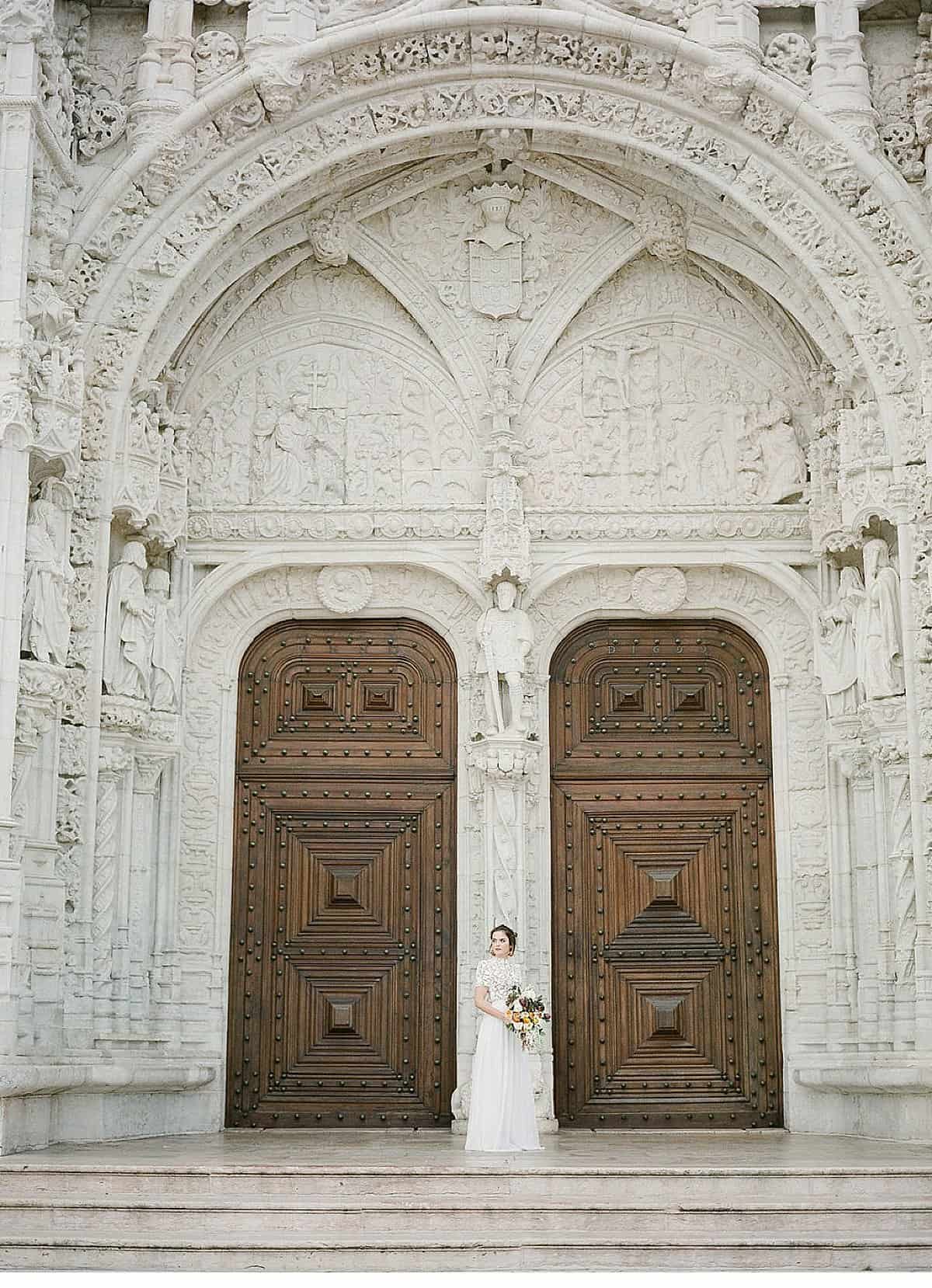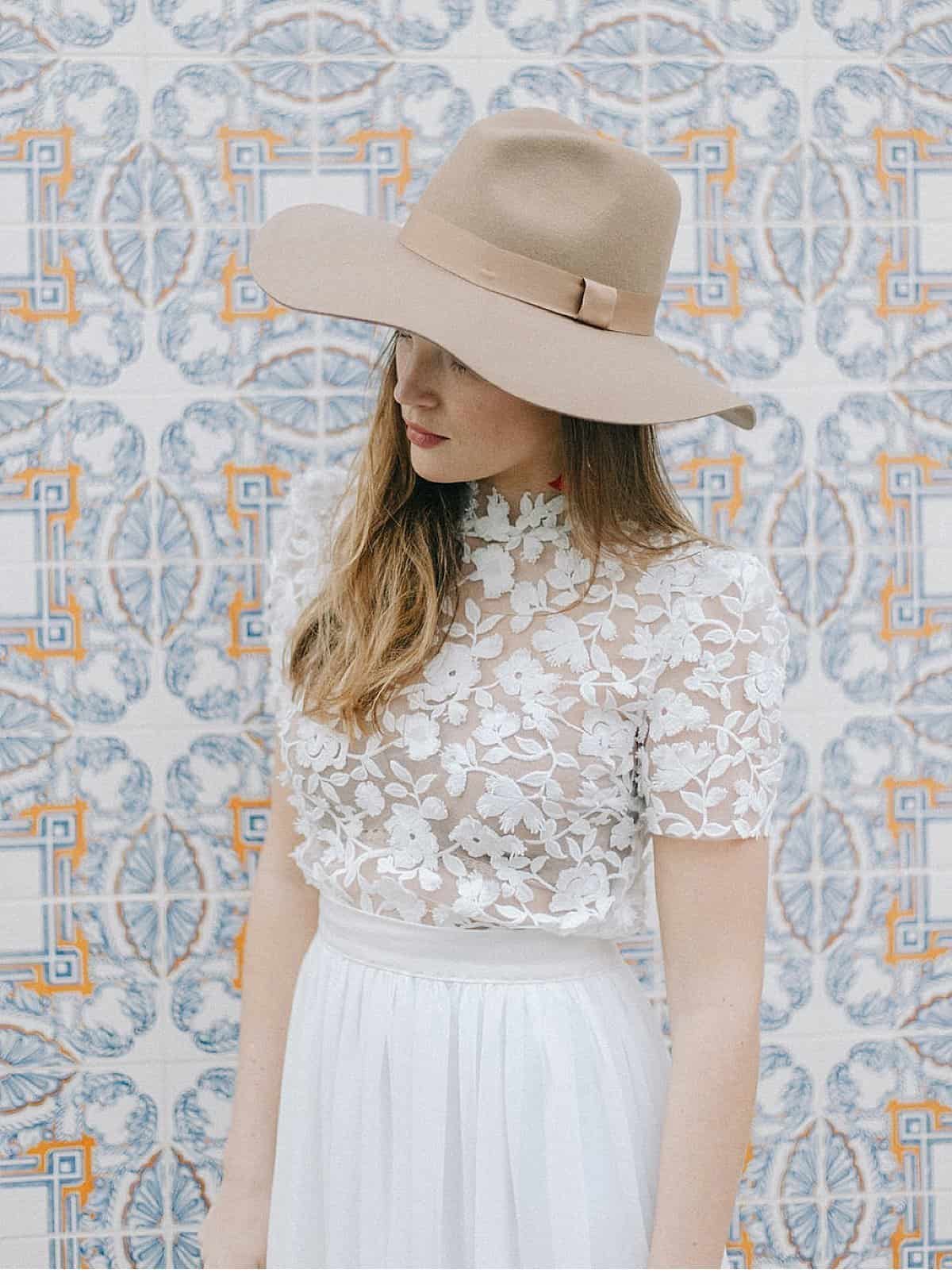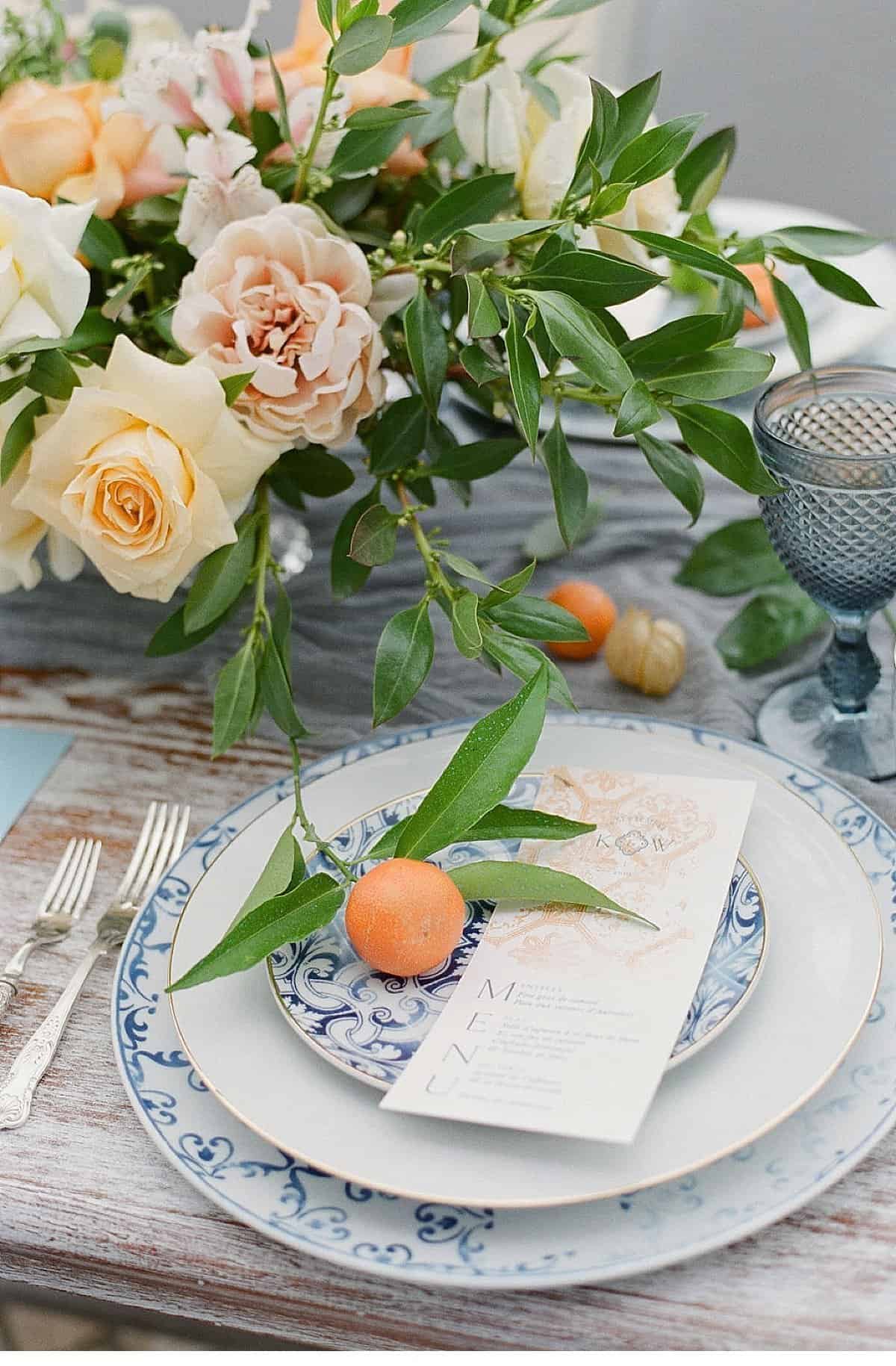 PHOTOGRAPHER: Celine Chhuon Photography
STYLING AND PLANNING: Wood and Linen
STATIONERY: Graphikkart
FLOWERS: Atelier Decorelle 
DRESS: Anne Lise Devenoges
CAKE: Migalha Doce
JEWELRY RING: Myrtille Beck
MUAH: Laura Costa
MODEL: Sandrine Jo
FILM LAB: Richard Photo Lab