Minimalist elopement in front of the Eiffel Tower
With arguably the most romantic city in the world in the background, a minimalist elopement in front of the Eiffel Tower doesn't need much more than a sophisticated young bride and groom. At least that's what the event planners at Wonderstruck Weddings & Events and Rachael Ellen Events thought, devoting all their attention and dedication to staging this intimate wedding ceremony.
All that was missing for the perfect picture was an enchanting bridal bouquet by Rachael Ellen Events, which not only reflected the modern-elegant chic of bride and groom, but also exuded the timeless-romantic flair of the pulsating metropolis.
Now they just had to be positioned correctly and the motifs for the successful photo workshop of Kenzie Victory and Rachael Ellen Events perfect: a tender kiss on the hand, deep glances and beaming smiles, the participants were thrilled and couldn't stop pressing the shutter releases on their cameras.
One of them was photographer Adelyn Boling, who fondly recalls that special day in Paris and shares her memories of it with us today. So dive into her sea of images and enjoy the magical impressions.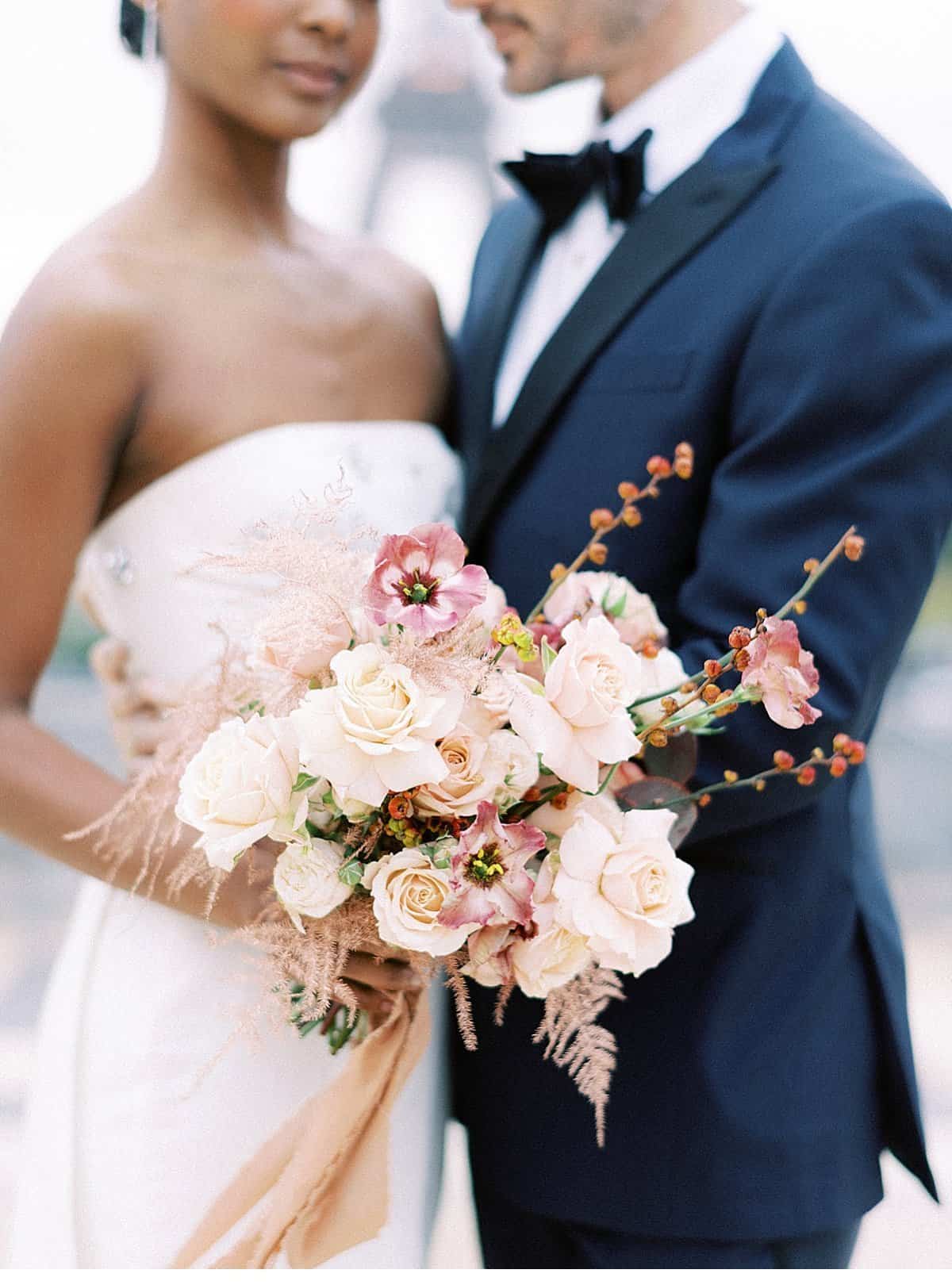 Planner, Designer, Florist: Rachael Ellen Events
Assistant Planner, Designer, Florist: Wonderstruck Weddings & Events
Photographer: Adelyn Boling
Beauty: Trine Juel
Tux: The Black Tux
Dress: Amsale
Jewellery: J Brooks Jewellers
Workshop Hosts: Kenzie Victory, Rachael Ellen Events