Modern elegance on a luxury yacht in Berlin
At the pulse of the capital Berlin, luxurious big city flair and pure romance come together. The contrasts between historic buildings and contemporary architecture, between tradition and modernity, characterize this city.
Mila and Stephan from Vivid Symphony and wedding planner Claudia Steinert from Golden & Belle Events were inspired by this vibrant city to create a modern and stylish editorial.
The sophisticated concept captivates with clean lines, minimalistic elements and natural sandy tones, which were combined with extravagant golden accessories. This created a modern casual feel that looks high-end and cool at the same time.
We especially fell in love with the enchanting bride in her wedding dress by designer Geraldine Daulon who exudes an incredible lightness with her youthful look, radiant smile and expressive eyes.
The team started in an exclusive suite at The Ritz-Carlton Berlin, where a cheerful getting ready was celebrated.
In the middle of casually urban Berlin, we finally marveled at the private wedding ceremony on a luxury yacht on the Spree River. An intimate wedding vow, ring exchange, a luxurious oyster picnic on board, the Berlin skyline in the background – a feeling of freedom and exclusive tranquility and yet at the pulse of the city.
The day ended with a private dinner aboard the Yacht Waidhammer Adventures with friends, withhigh quality seafood and a breathtaking sunset.
A beguiling masterpiece of light and shadow and a symphony of contrasts captivates us. The art of uniting clean lines and soft curves and the talent of combining elegance and playfulness distinguishes the creative team.
And now let's be enchanted by the magical atmosphere and let the impressive images of Vivid Symphony carry us away into beautiful daydreams.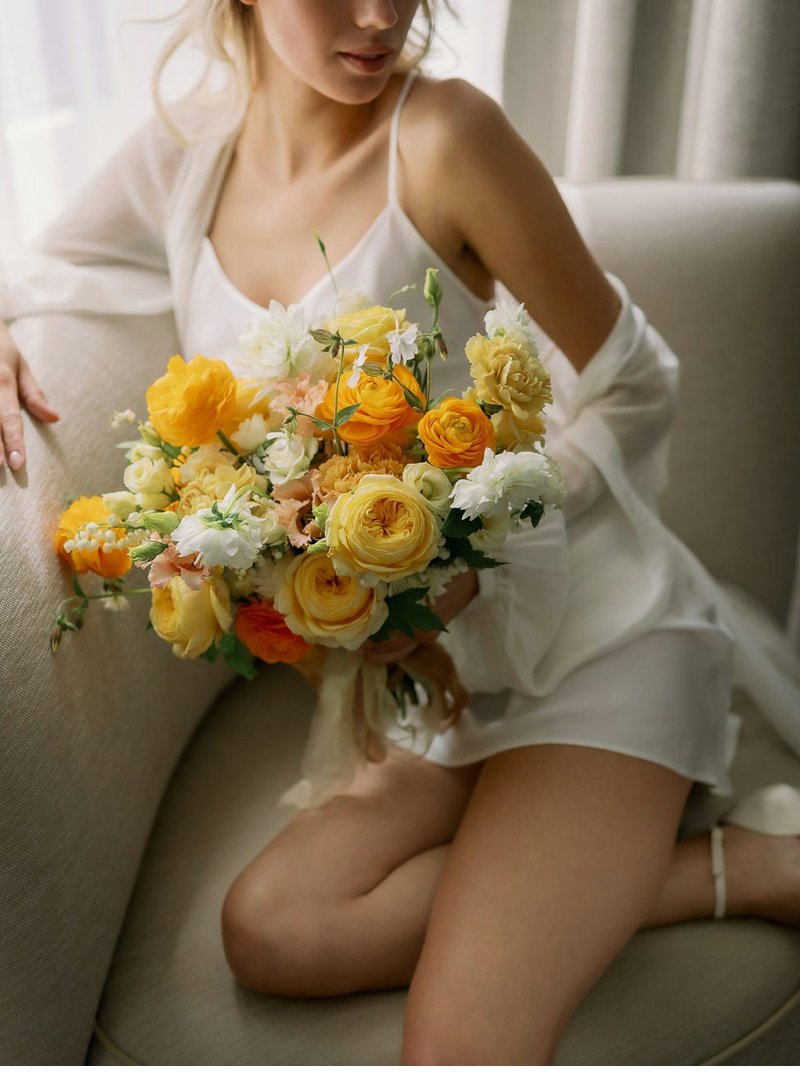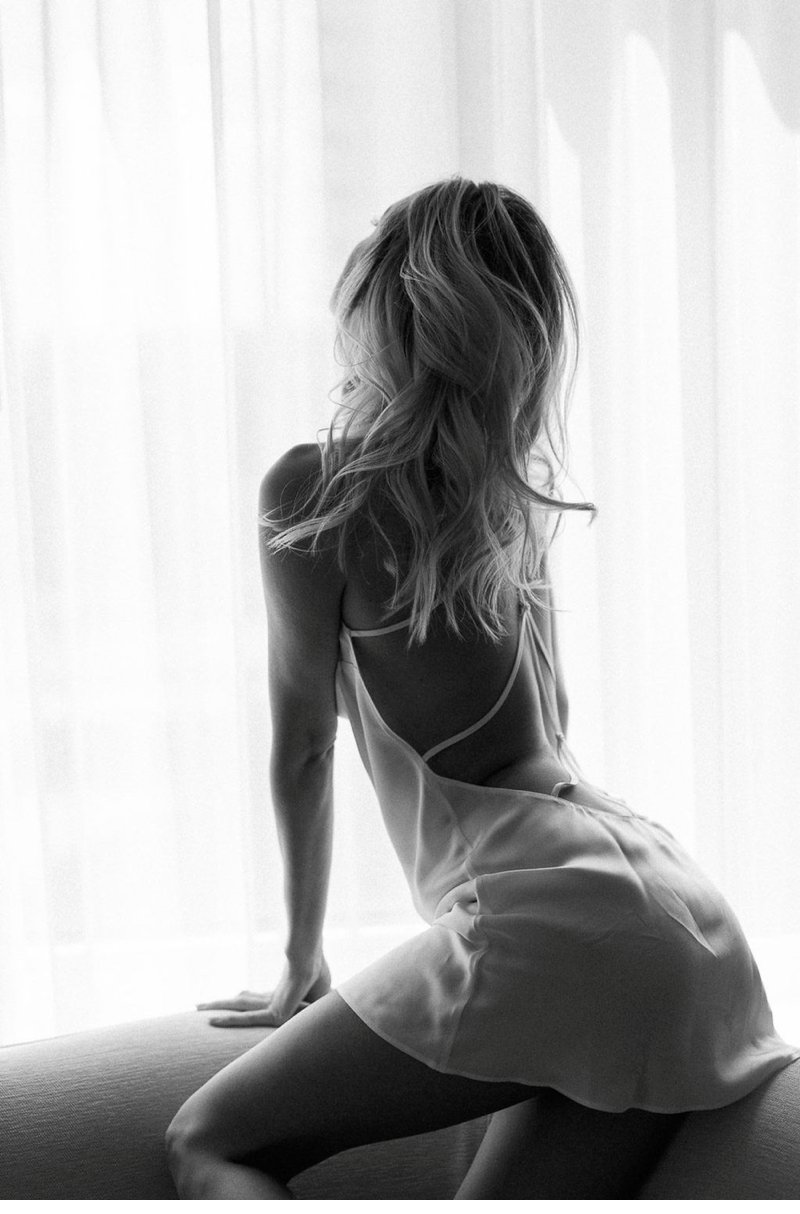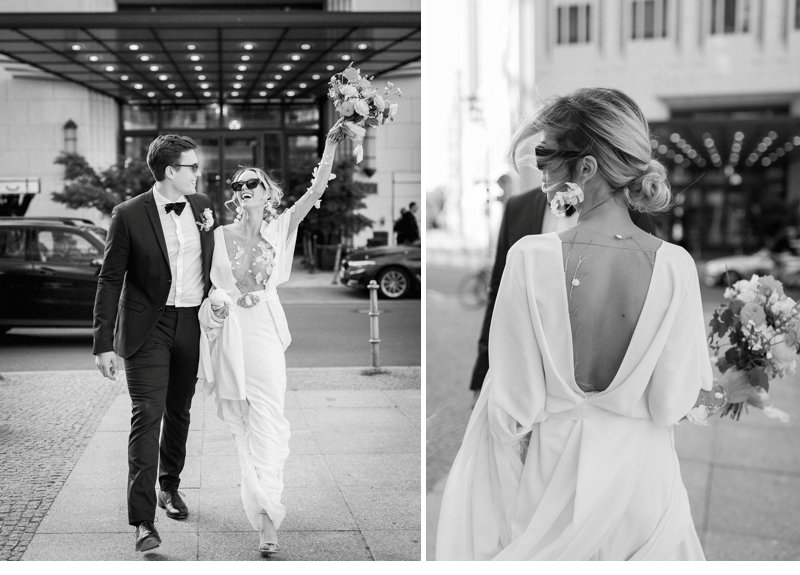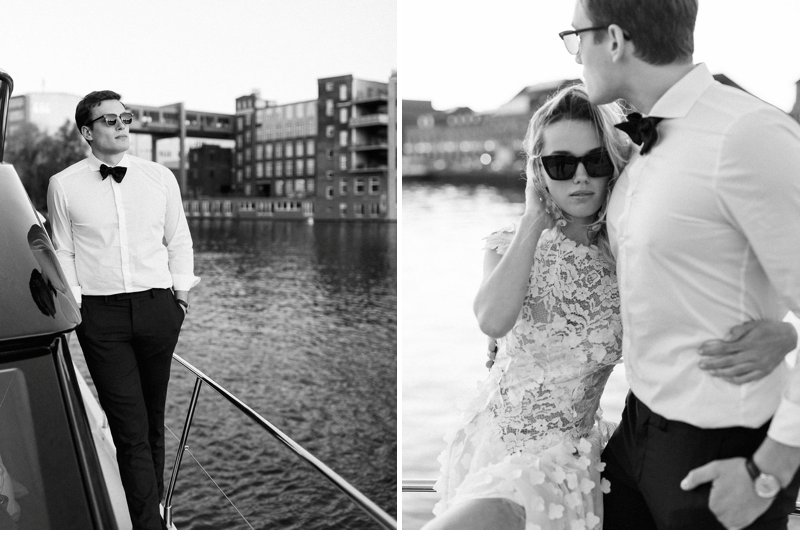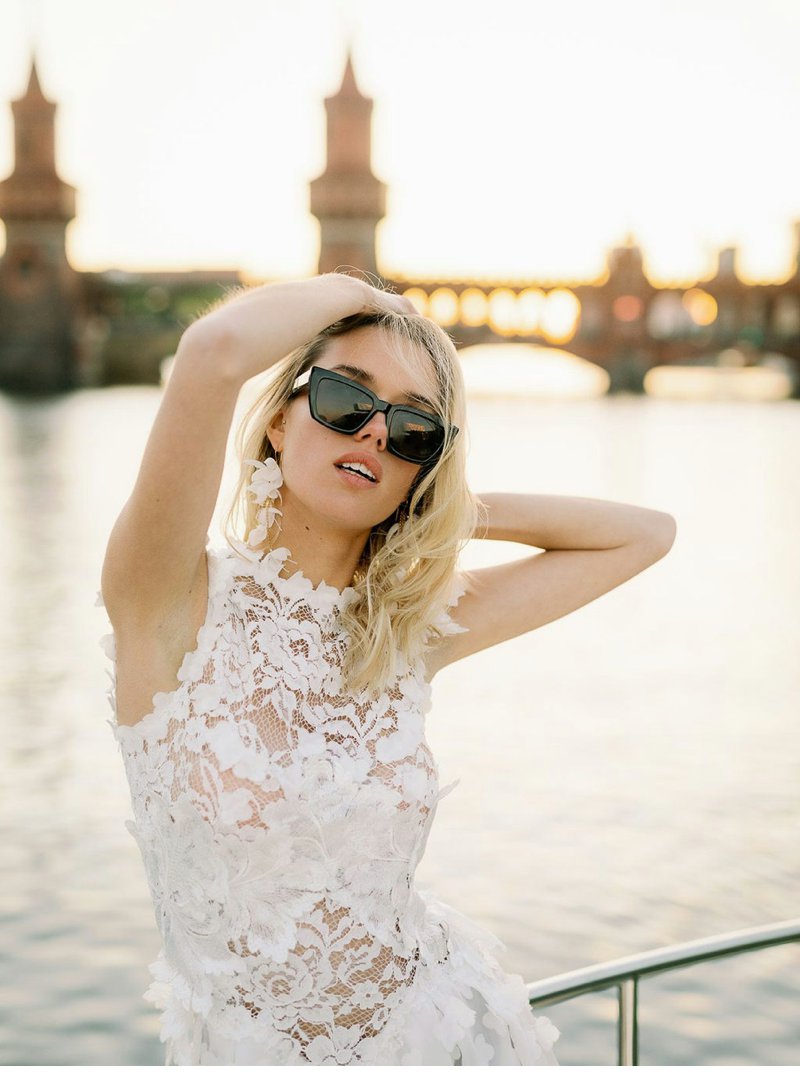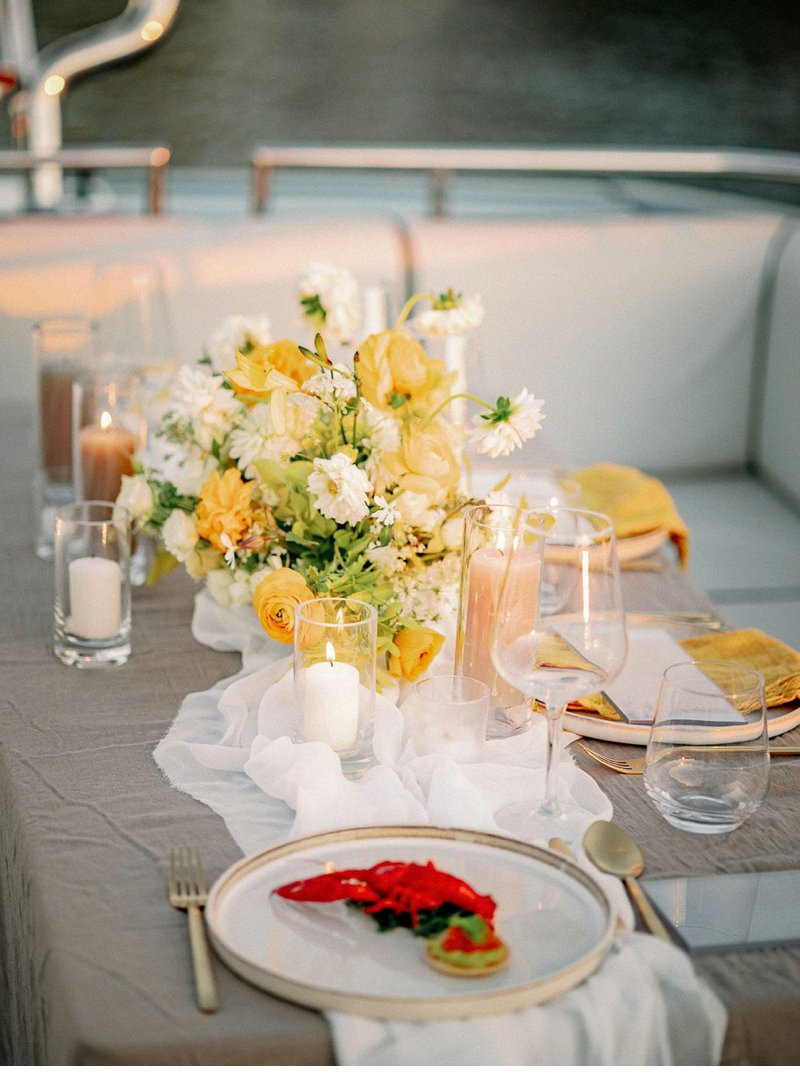 Photography, Video & Organization: Vivid Symphony 
Planning & Design: Claudia Steinert von Golden & Belle Events
Bridal Dresses: Geraldine Daulon
Florals | Set Styling: Corcortez Floral
Jewelry: Capolavoro
Earrings: Deco Love
Bridal Robe: Girl and a serious dream via Magnolias on Silk  
Slip Dress: BH Glich 
Grooms accessoires: De Scale
MUAH: Tatiana Pirog 
Shoes: Jimmy Choo 
Getting Ready Shoes: Bella Belle 
Location 1: The Ritz-Carlton Berlin
Location 2: Yacht Waidhammer Adventures 
Stationery: Carte Royale
Flatlay Styling & props: Marry and Lilo 
Cake|Sweets: Jubel Berlin
Dinner / Food: Fuchs und Gans 
Bar / Drinks: Barthur  
Couple: Michelle & Finn