Modern Grace
Photographed by the talented Eric Kelley this incredibly lovely wedding inspiration blends modern details with classic beauty and graceful florals for a look that's fresh and alluring.
Lora Kelley, creative director of this shooting, took care of every little detail personally to create this elegant yet modern world. Being one of the best in the photographing industry photographer Eric Kelley captured this amazing world on camera.
Mallory Joyce turned beautiful flowers into stunning pieces of art: a gorgeous bridal bouquet, an opulent table runner and little floral pins – everything fit perfectly into Lora Kelleys visions.
In addition to this unique dress – simple but exceptional at the same time – the lovingly decorated table was one of the highlights: preciously shining cutlery, burning candles that reflected beautifully in the cut glasses and artful stationery as tender and soft as the fancy bride rounded off the overall picture.
It´s always a pleasure to look at such a harmonic concept and its successful implementation. So lay back and let the pictures shot by Eric Kelley speak for themselves – they say more than a thousand words…
Translation: Marina Jenewein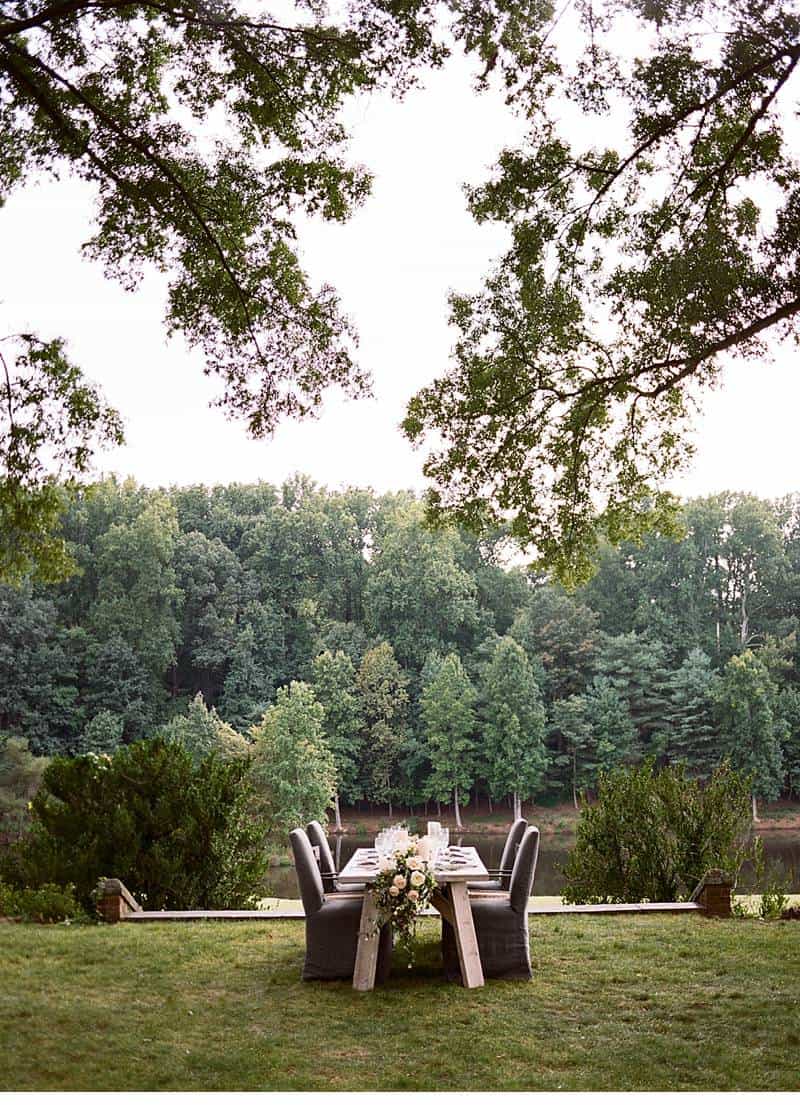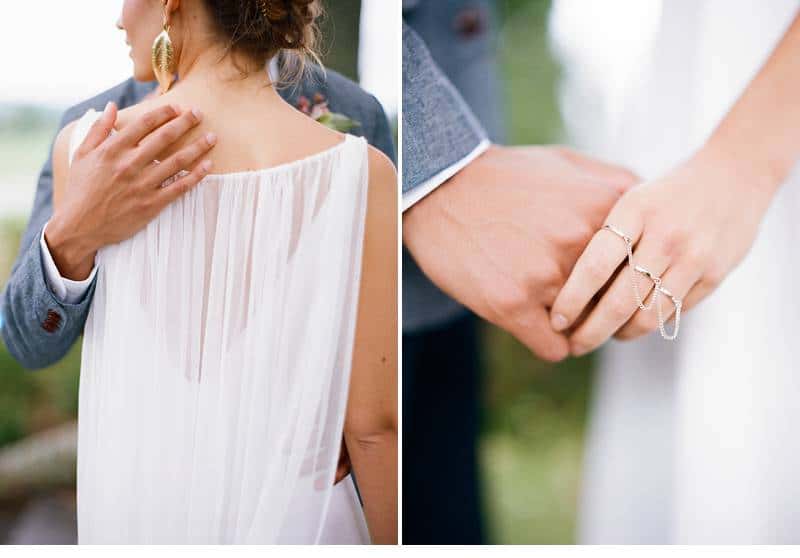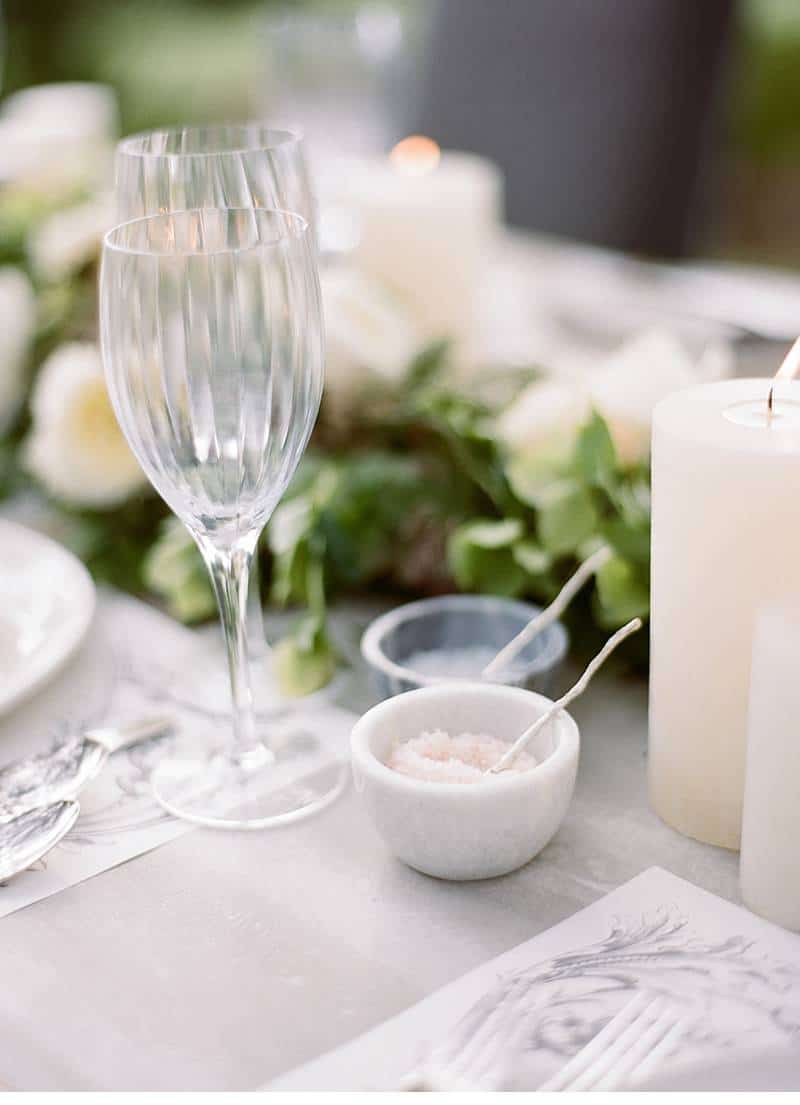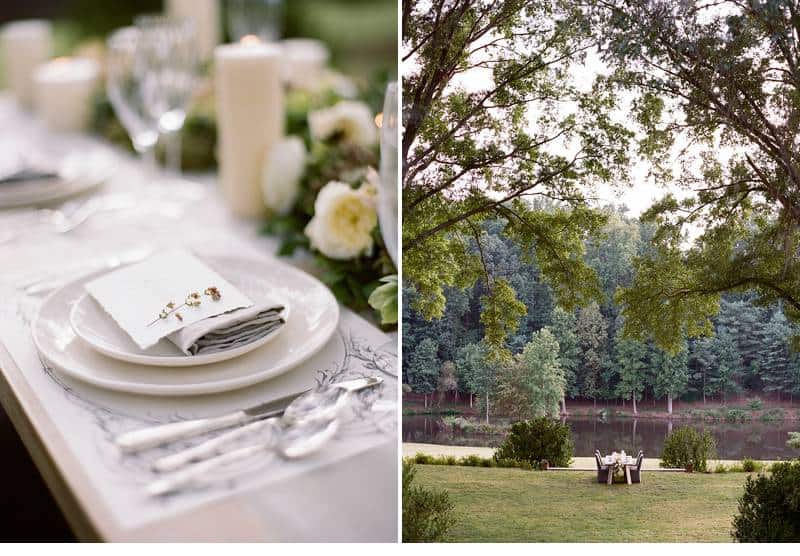 Hier könnt ihr noch wunderschöne Impressionen in bewegten Bildern von East West sehen:
PHOTOGRAPHY: Eric Kelley
CREATIVE DIRECTION + DESIGN: Lora Kelley
FLORAL DESIGN + STYLING: Mallory Joyce
VIDEO: East West
VENUE: Veralum
DRESS: designed by Lora Kelley
CUSTOM MADE AND HAND-CRAFTED: Stepha O'Brien
HAIR + MAKE-UP: Lora Kelley
SHOES: Christian Louboutin
JEWELRY: Net-a-porter
PAPER SUIT + CALLIGRAPHY: Stephanie Fishwick
TALBE + CHAIRS (all items on the table): Roxie Daisy
PLATES + PAPER PLACEMATS: Roxie Daisy
GLASSES + FLATWARE: Roxie Daisy
CHEESE PLATE + ACCESSOIRES: Roxie Daisy
WORKSHOP VON ERIC KELLEY IN CHARLESTON
Der fantastische und erfolgreiche Filmfotograf Eric Kelley wird vom 29. März bis 2. April einen Foto-Workshop im Boutique Hotel Zero George in Charleston abhalten. In Zusammenarbeit mit The Knot Magazine und dem hervorragenden Event Designer Team von Easton Events, wird Fotografen aus aller Welt ein einzigartiges Porgramm geboten.
Für weitere Informationen schreibt bitte an workshop@erickelleyphotography.com – Achtung: es sind nur mehr 2 Plätze frei.
The amazing film shooter Eric Kelley is also hosting a workshop in Charleston, SC March 29- April 2 at the renowned boutique hotel Zero George. It's in collaboration with The Knot Magazine and Top Event Designer – Easton Events.
For more information email here: workshop@erickelleyphotography.com – only 2 more spots available.