Modern opulence in Bali
Nara and Mike celebrated an unforgettable weekend, light, carefree, filled with romance and modern boho charm. The wedding had many personal touches from start to finish and took place in paradise Bali.
Inspired by the idea of an outdoor soiree, earthy greens and opulent muted colors contrasted with subtle hints of handmade silk tassels and draping, curated by Atlas Anthology.
A long-stemmed bouquet of burgundy and lilac phalaenopsis, toffee roses and wild grasses perfectly complemented Lara's styling in a delicately bejeweled Tanzilia gown. The table settings, which transitioned effortlessly from ceremony to an intimate reception under a starry sky, featured hand-picked florals paired with modern accents and sleek, modern dinnerware. Along with this came the idea of creating a few personal touches. Nilou and her team created handmade silk tassels in which she incorporated beautiful colors and textures.
Nara, Mike and their families decided to have this micro-wedding just a month before. Everyone had tears in their eyes and were very moved as they witnessed this celebration of beauty and love.
From the bride: "It was so much fun and we loved that everything turned out so amazing and unique! The sun shone all day until the minutes of the ceremony began…then the rain stopped and the party began. We are talking about timing! Finally, it is a true blessing that it rained on our day. There were many people with different cultures and spiritual ideologies present at the ceremony but all who were there could not believe what happened and how beautiful it was.
One of the most memorable moments of the day was working with our amazing photographer Agung Mulyajaya from Imaj Gallery.
The overall theme of our wedding was Modern Opulence with a touch of island feel, as we chose Bali as the destination for our wedding. I think we captured exactly that. We can't thank everyone involved enough."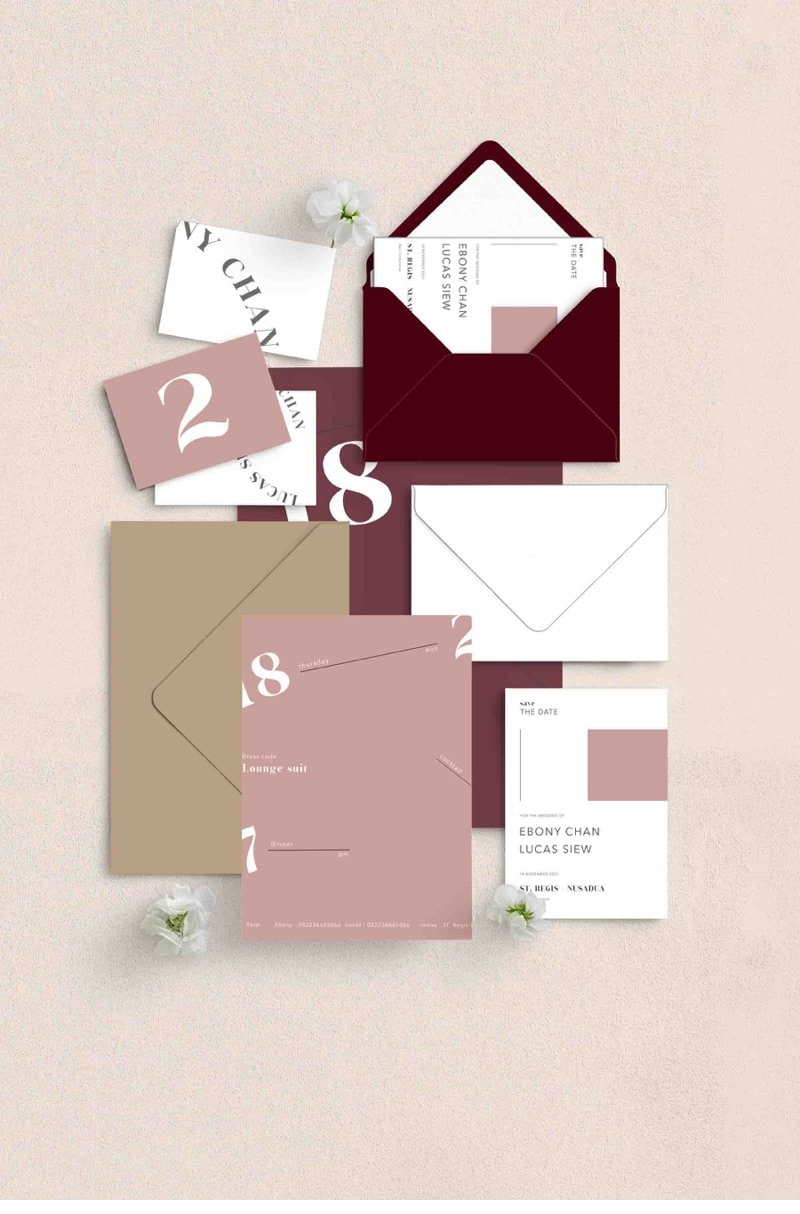 Photographer: Imaj Gallery
Video: Bespoke Film
Wedding Styling and Design: Atlas Anthology
Wedding Dress: Tanzilia
Hair & Make-up Artist: Weizhou
Furniture Rental: The Isle Co
Table Ware: The Ware
Groom Attire: Massimo Dutti
Wedding Flowers and Styling: Dada Island & Atlas Anthology
Wedding Venue: St. Regis Bali