Modern romance
The pictures of this breathtaking styled shoot originate from the fascinating world of analog photography.
In cooperation with the unique and creative eventdesigner Silke Bauroth from Silk and Magnolia the two brilliant photographers Katja Scherle Festtagsfotografien and Julia Schröder organized a very special photo-shooting.
The very clean and white held ambience with the flair of an industrial loft got skillfully loosened up trough impressive floral highlights: two opulently arranged flower bouquets as well as some luxurious yet not overloaded table-decoration absolutely fascinate the observer.
Opulently designed bouquets grant the bride this "something special" and loosen up the soft karma of her style. Like a waterfall the bunch of flowers layaway along the bridal dress and ends at her silky red shoes with a diamond.
The spotless white, delicate bridal dress designed by AmbacherVidic reflected the minimalist but heavenly romantic look perfectly, too.
Beautiful old wooden chairs and special decoration items like golden candle holders and cut galsses created a little bit of Vintage-feeling. At the same time old rose colored accents brought out this style very harmonically.
Coherent details like a snowy white cake, high quality paper-works as well as exclusive but diffident calligraphy completed the overall picture of a puristic-romantic wedding inspiration.
Let´s get carried away into an exciting wedding-world and enjoy the sight of these expressive pictures shot by the film-photographers Katja Scherle Festtagsfotografien und Julia Schröder with us.
Translation: Marina Jenewein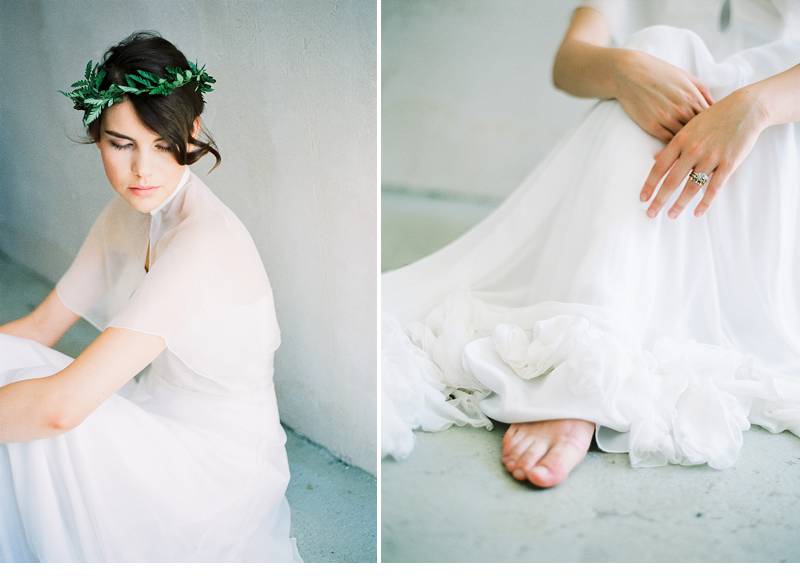 FOTOGRAFIE: Katja Scherle Festtagsfotografien und Julia Schröder
EVENTSTYLING: Silk and Magnolia
BRAUTKLEIDER: AmbacherVidic
HAARE UND MAKE-UP: Visa Berlin
PAPETERIE: Papierhimmel
LOCATION: Fabrik 23
SCAN: Carmencita Film Lab
EMPFOHLEN IN UNSEREM SCHATZKISTCHEN: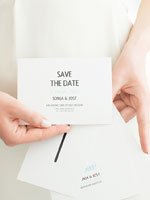 Katja Scherle Papierhimmel