Modern Wedding Inspiration In Vienna
For her story of a glamorously modern wedding in Vienna, floral and event designer Irka Fürle of Magnolias on Silk and photographer Anja Schneemann visited some of the most beautiful places in the metropolis. And if you know this city then you know there are several of them.
Imperial flair fills the narrow streets, historic architecture is omnipresent, sprawling gardens exude romance and in forgotten places the past waits to be kissed awake by love.
Perfect for an enamored couple like Polina and Ben, as Irka Förle knows: "Polina was born in Belarus, Ben is from Bavaria in Germany. They met and fell in love at a party of mutual friends and soon Polina moved to Vienna to live with Ben. With its many beautiful buildings full of history and gorgeous gardens Vienna is a wonderful piece on earth for people in love."
And so the beautiful couple stopped not only in the famous Volksgarten at the Hofburg, but also at the imposing town hall and the extensive Stadtpark, in order to skillfully pose in front of the lens of photographer Anja Schneemann. The result also impresses the floral designer herself: "With her dreamlike pictures the fantastic photographer Anja Schneemann shows Viennas irresistible charm and beauty and some of the most beautiful places of this amazing city."
The shooting culminated in a dinner in a private atmosphere, just as imperial and glamorous as it began, Irka Furle revealed: "Finally, the reception dinner we set in a spacious private appartment with imperial flair, just the perfect place for an individual small celebration or elopement."
Overjoyed by the success of her styled shoot, Irka Fürle of Magnolias on Silk and her entire team can hardly wait to share their experiences with us: "Dive with us into this wonderfully dreamlike mood and enjoy the many loveable details of this modern and refreshing wedding inspiration!"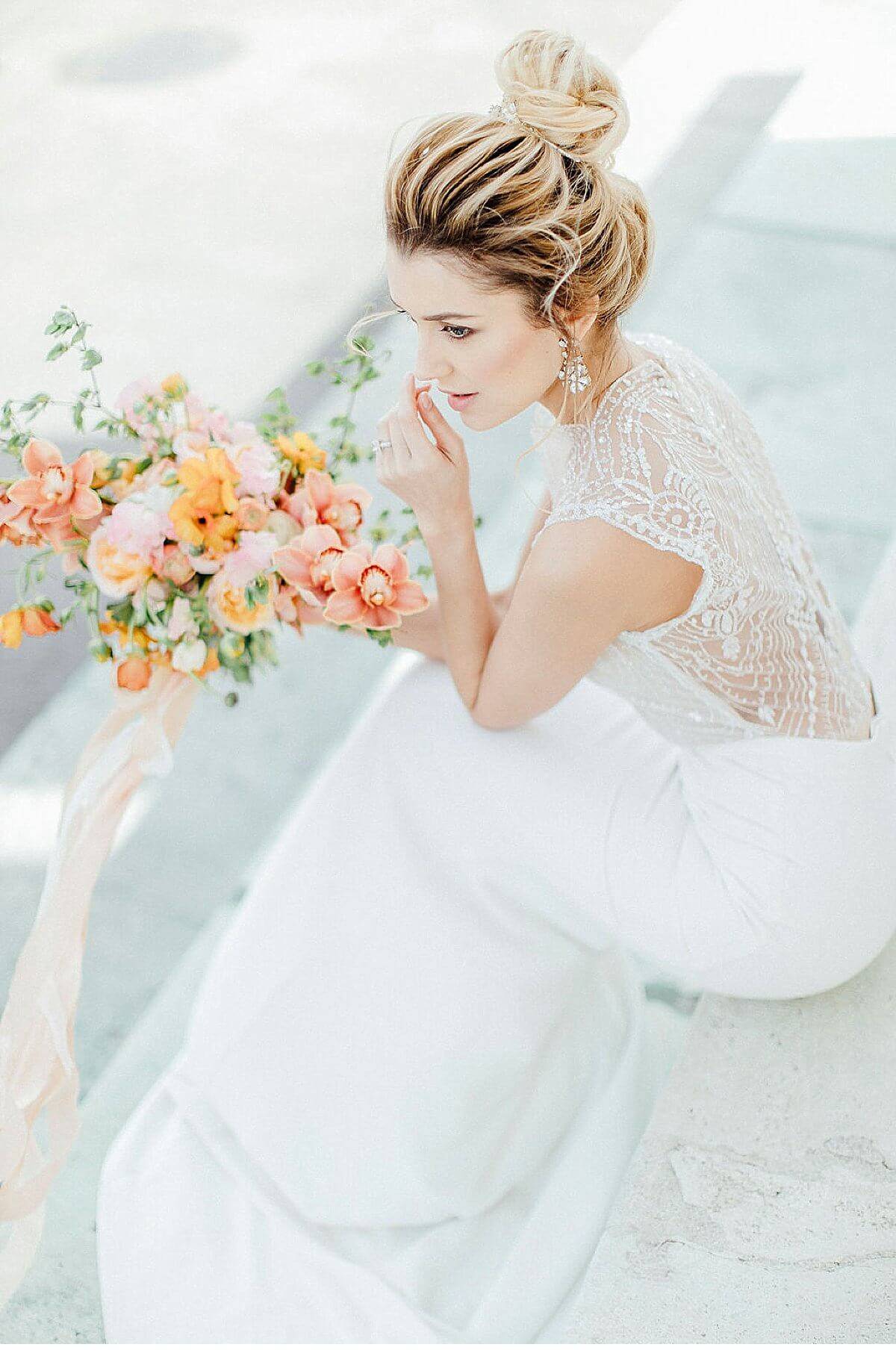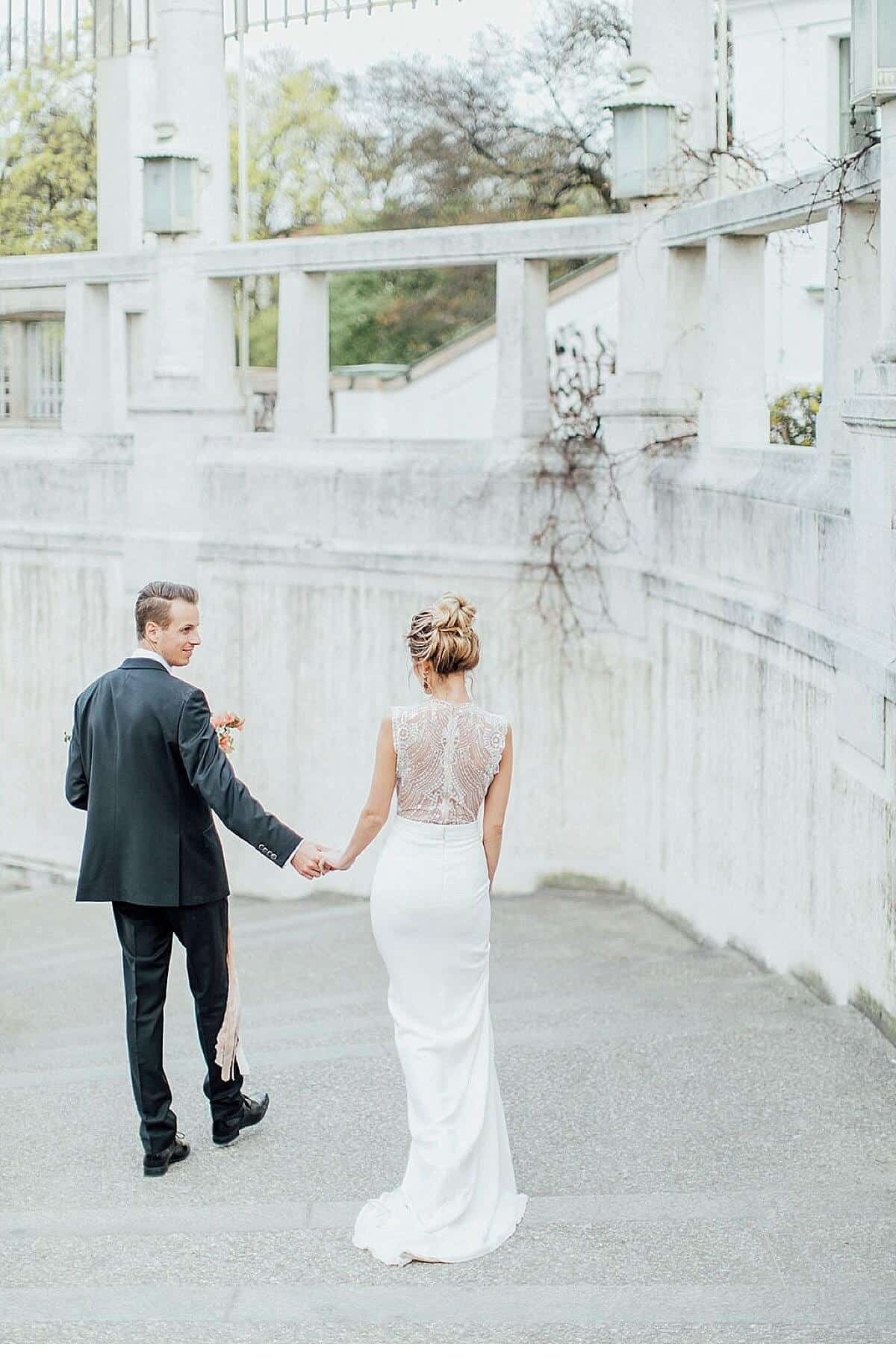 PHOTOGRAPHER: Anja Schneemann Photography
FLORAL DESIGN: Magnolias on Silk
SILK RIBBON, LINEN TABLE CLOTH & NAPKINS: Magnolias on Silk
EVENT PLANNING: Magnolias on Silk
HAIR & MAKE-UP: Feengleich
WEDDING DRESS: Julie Vino
BRIDAL BOUTIQUE: Siödam
GROOM'S ATTIRE: Lo & Go
STATIONERY: Oh Julie Calligraphy
VOW BOOKS: Elmo Paperstories
FEMALE MODEL. Polina Ivancha
MALE MODEL: Ben