Modern wedding visions at Albrechtsberg Castle
Well-tended gardens, endless stone staircases, ornate decorations, light-flooded chambers, historic busts and imposing statues – this is how Schloss Albrechtsberg shows itself from its most beautiful side.
With beautiful details, wedding planner Isabel Merfort underlines the fairy-tale ambience. We marvel at a stylish variety of modern wedding inspirations, gorgeous flower arrangements by Die Blumenbinderei Dresden and elegant stationery by Lettering by GRG, captured in stunning images by Anette Zollfeldt.
From Isabel Merfort: "Situated high above the Elbe River in the midst of magnificent parkland, Albrechtsberg Palace is one of Dresden's most magnificent castles. This estate is considered an exotic among the numerous baroque palaces in the Saxon capital. Prince Albrecht of Prussia had the castle built between 1850 and 1854 out of love for his second wife Rosalie, in order to be able to live a life together with her despite the fact that their marriage was not befitting their status. In doing so, he created an architectural jewel of late classicism for her and today's bridal couples. The magnificent halls and salons with the sunny panoramic terraces characterize the unique ambience of the listed property and recommend the castle, built for love, all year round for festive marriages and wedding celebrations.
Good to know – because castle weddings are fully in the trend in the coming wedding season 2022. But castle weddings don't have to be Cinderella! Rather, the combination of a classically elegant castle backdrop with a simple, modern design concept is increasingly becoming the focus of the wedding industry. Instead of white carriages and kitschy ambience, minimalist decorative elements or table decorations in Modern Chic create a whole new atmosphere.
Our styled shoot at Albrechtsberg Castle also reflects that modern interpretation of the classic Sissi wedding. Fresh and elegant instead of opulent and overloaded.
Let yourself be enchanted for a moment and take a look at the beautiful imagery of Annette Zollfeldt."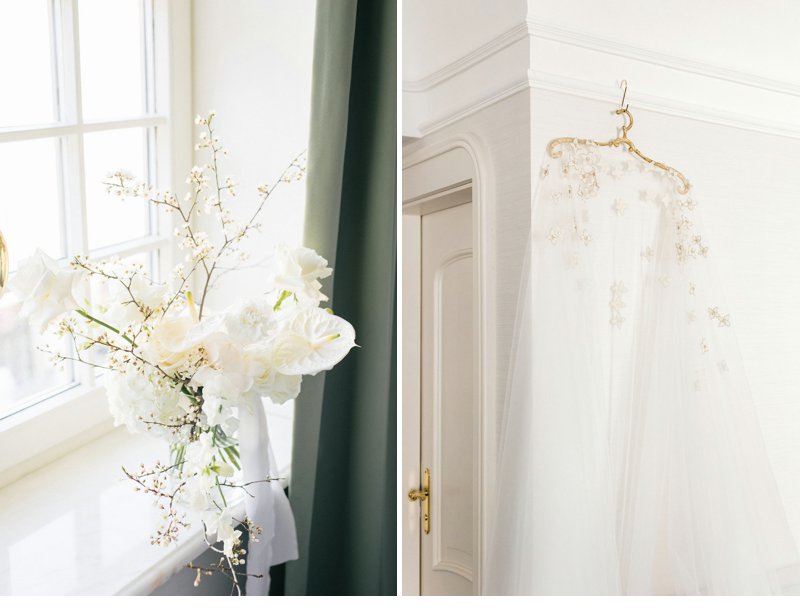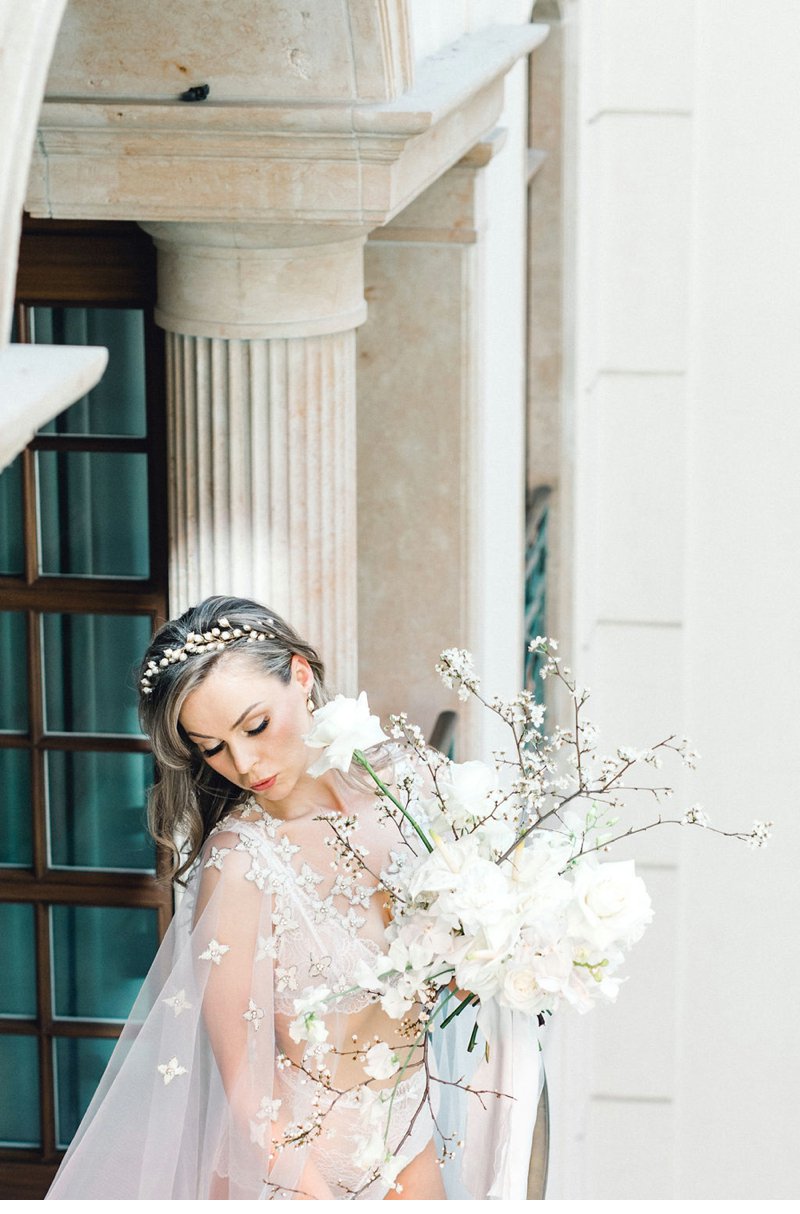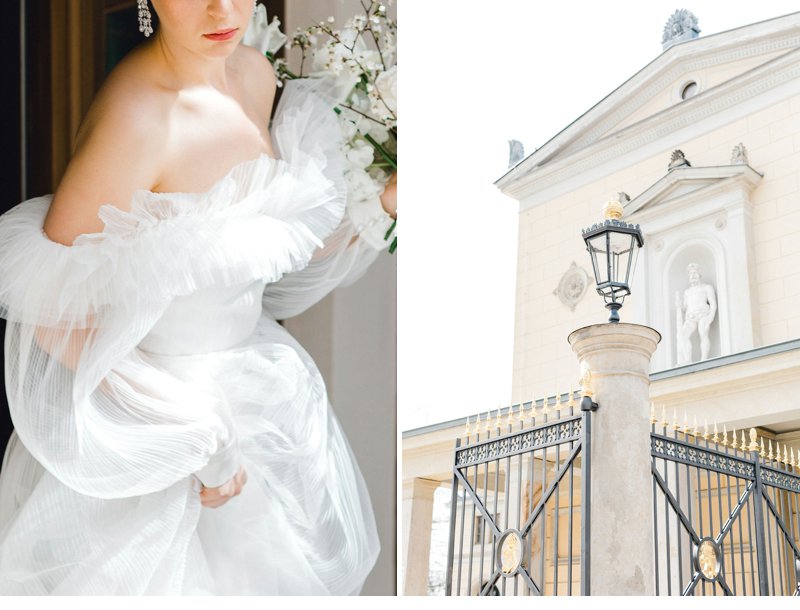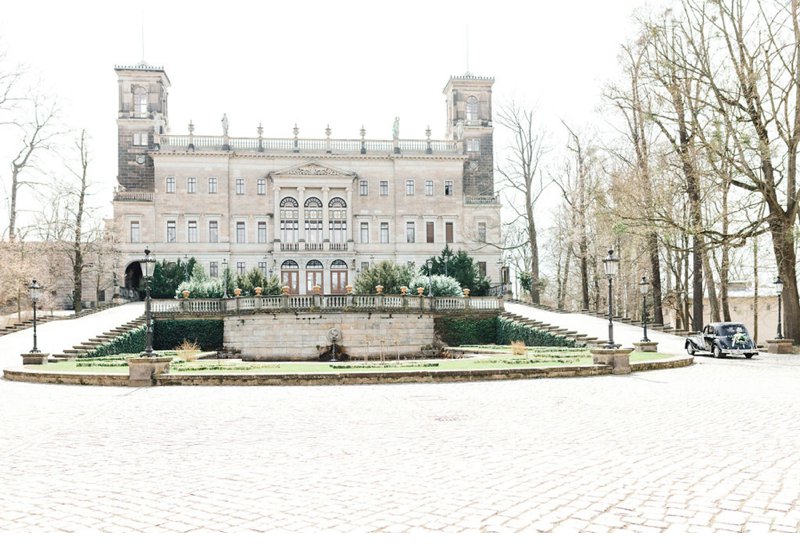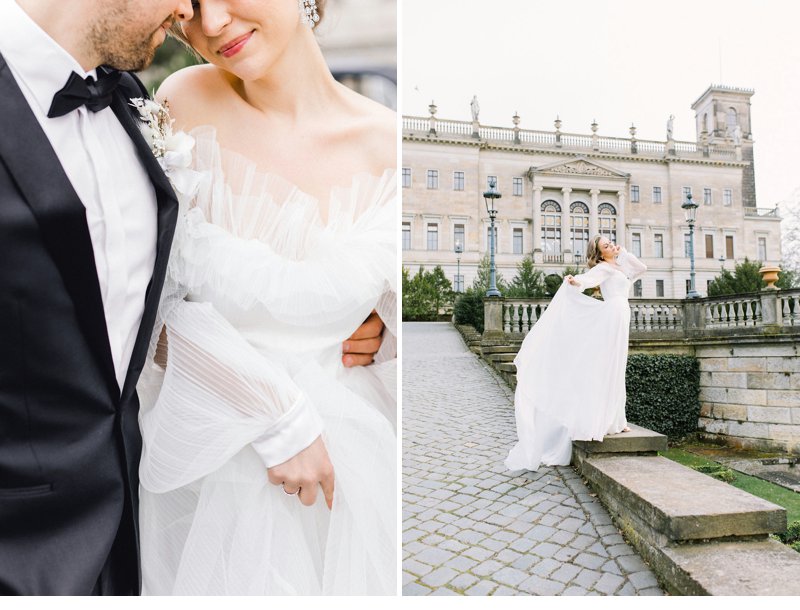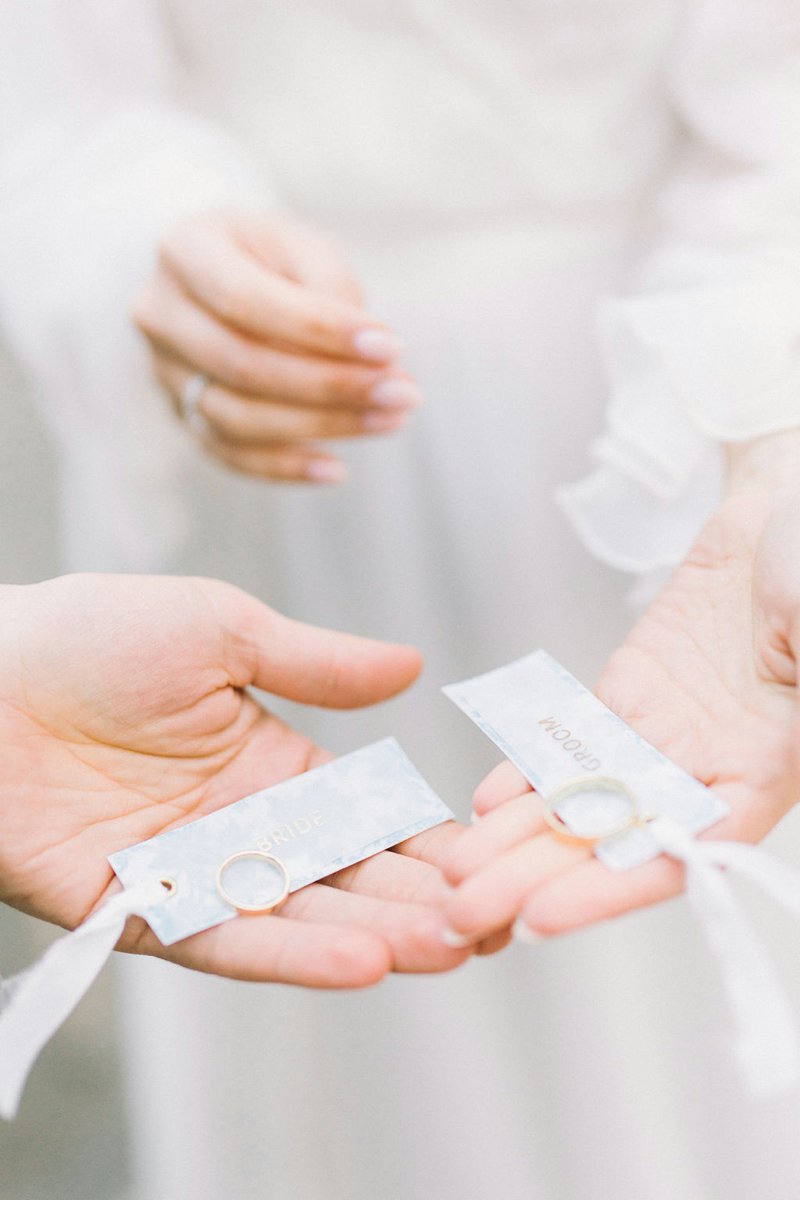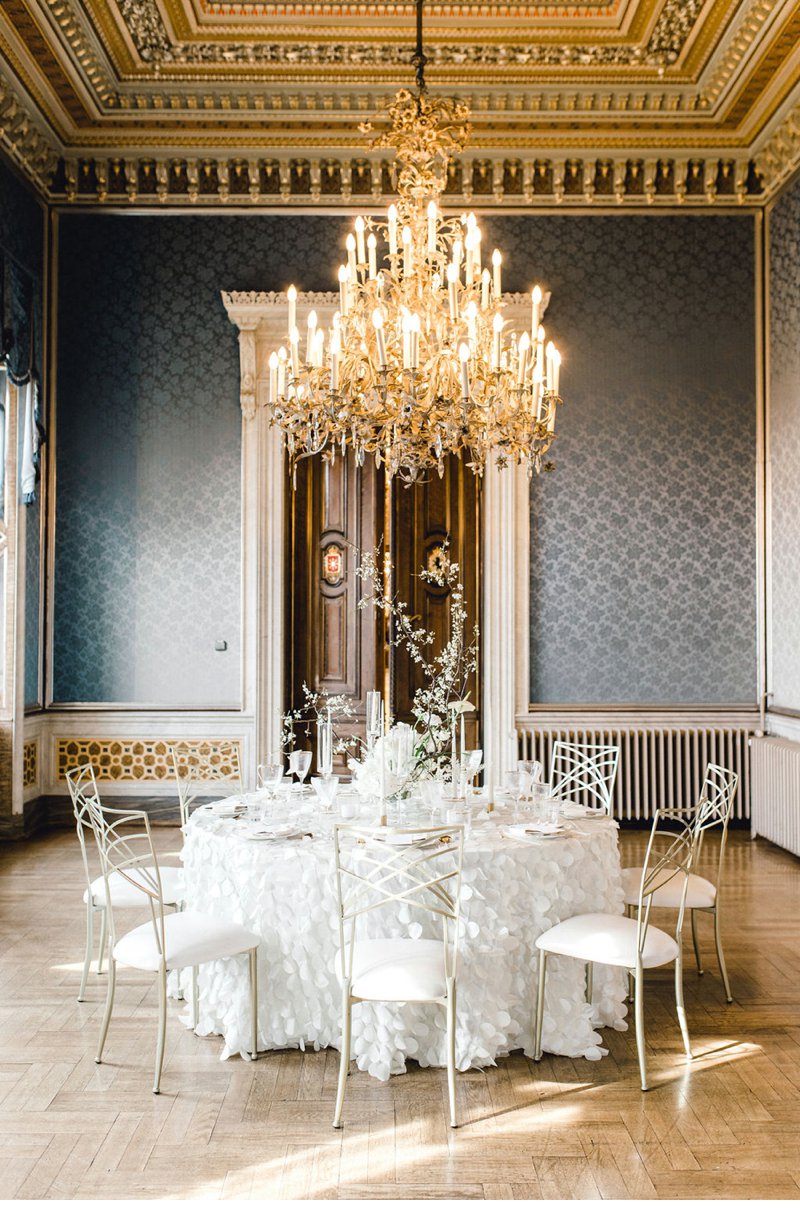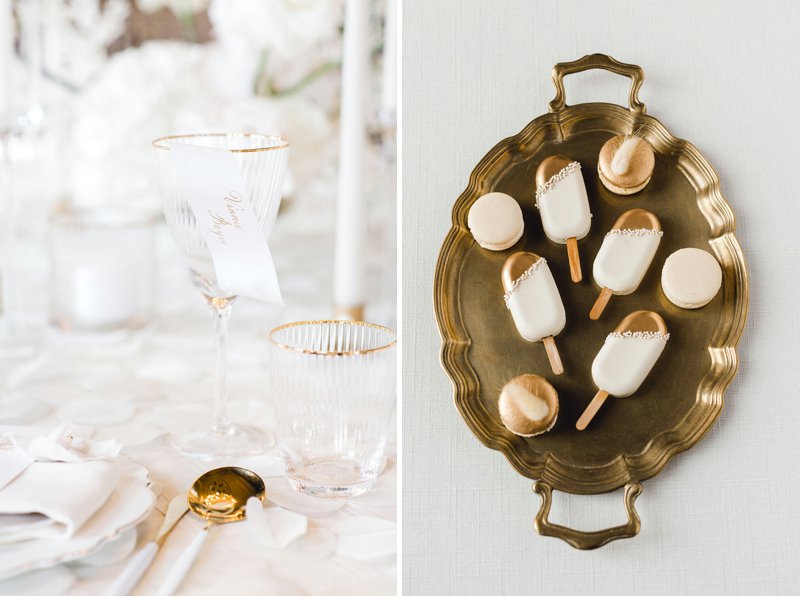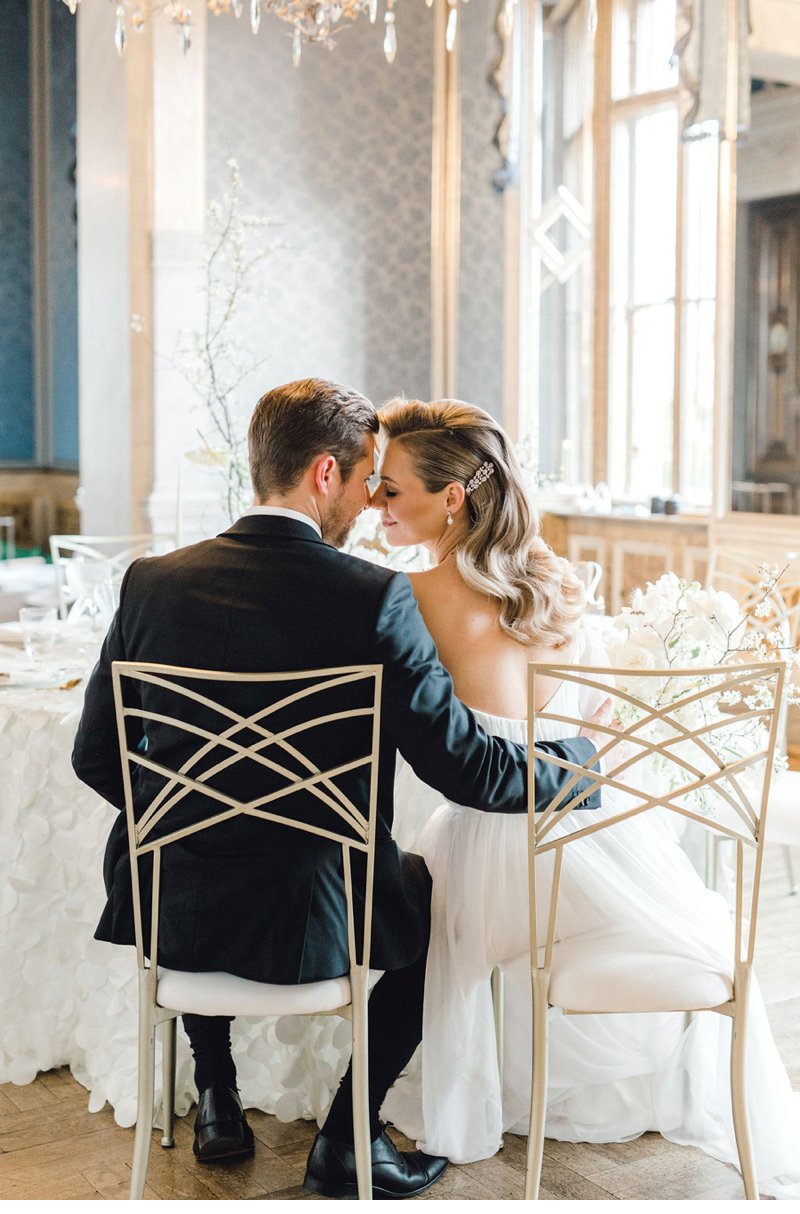 Planning & Concept: Isabel Merfort
Photographer: Anette Zollfeldt
Video: Stephan Wolf Films
Location: Schloss Albrechtsberg
Location getting ready: Hotel Gewandhaus
Florals: Die Blumenbinderei Dresden
Rental: VonRock
Rental Champagnerpyramide: Gotvintage
Officiant: Traummomente
Hair & Make-up: Anna Schnabel
Patissery: My Cakes & Sweets
Catering: Speisewerk  
Oldtimer: ErlebnisPlus
Stationery: Lettering by GRG
Flatlay by: Marry & Lilo
Music: Cello Momente
Dress: Alon Livne
Jewelry: Classy and Fabulous Jewelry
Cape: Gibson Bespoke
Shoes: Laure Lay  
Gin Bottle / Gifts: Juniper Jack  
Models: Ella & Giona