Mon A'mour Paris
From her balcony of the Hôtel Le Marois, a bride's gaze sweeps over the rooftops of the city and she instantly feels her love for Paris.
She loves its glamorous history, its magnificent architecture and the extravagant attitude of life it radiates.
As a young, urban woman, she also appreciates its tireless sense of fashion, its timeless elegance, and the unwavering courage to be different.
With her extravagant wedding dress, the confident look and the simple accessories one might think that she is the epitome of Paris….
It's a fascinating mix of glamor and restraint, ancient times and modernity, fantasy and reality that photographer Sarah Carpenter's sweetens our day today.
A production that would not have been possible without Madame Wedding Design, which gave every motif the finishing touch. Such as with the colorful floral artwork by Esther Lamarche Design Floral, who knew how to set powerful accents.
Let´s just admire the result of the collaboration on the great pictures of Sarah Carpenter together.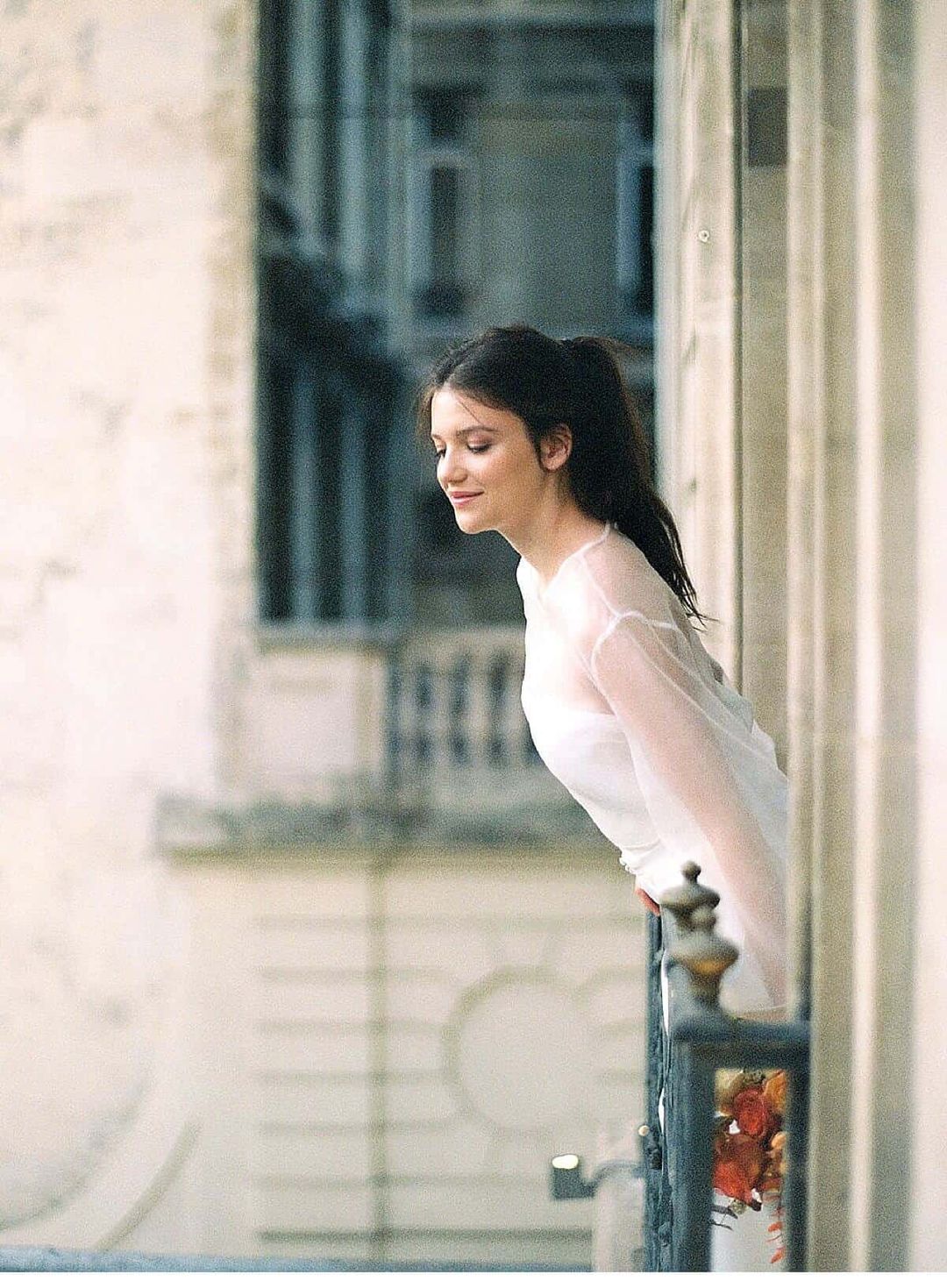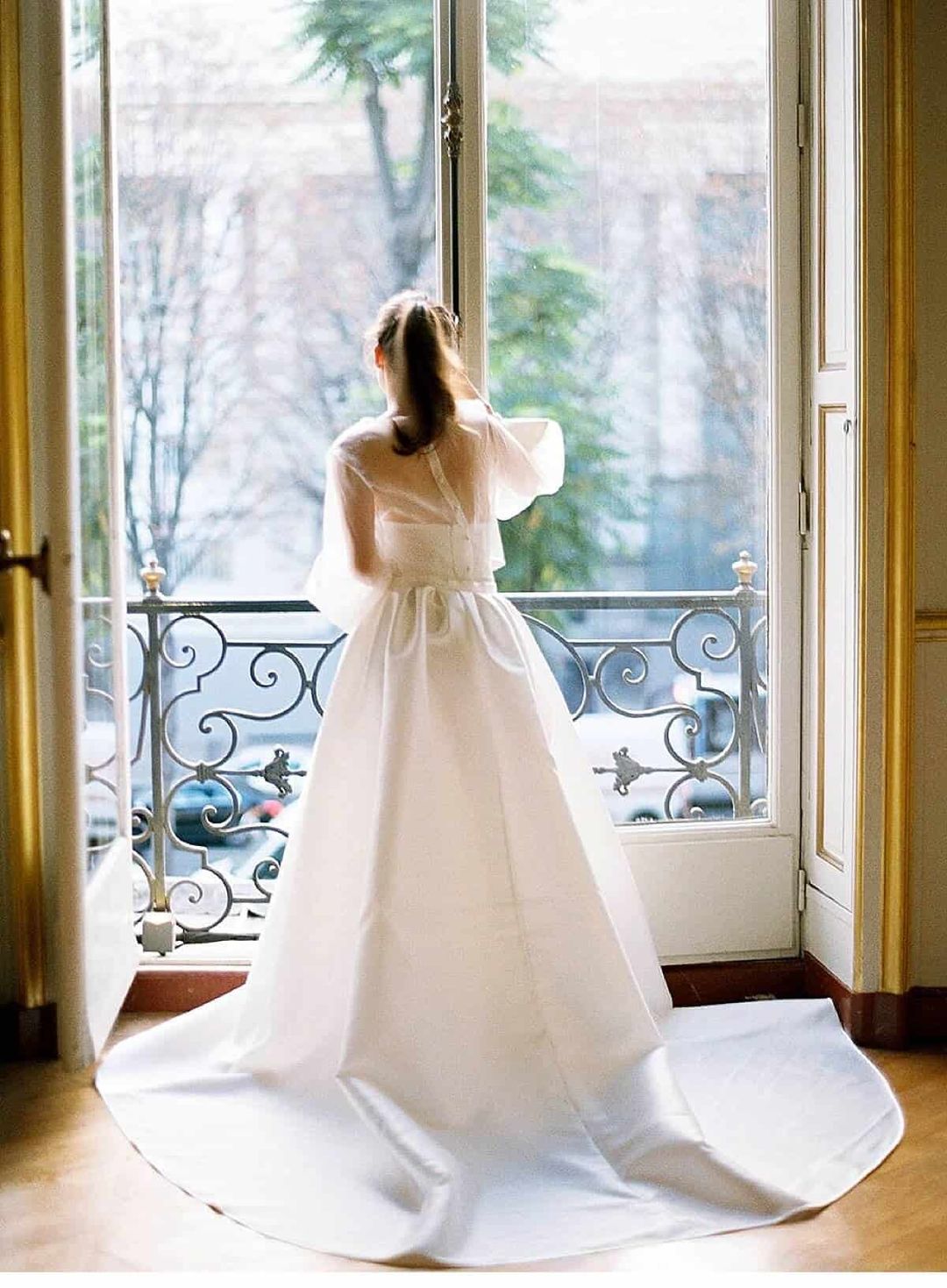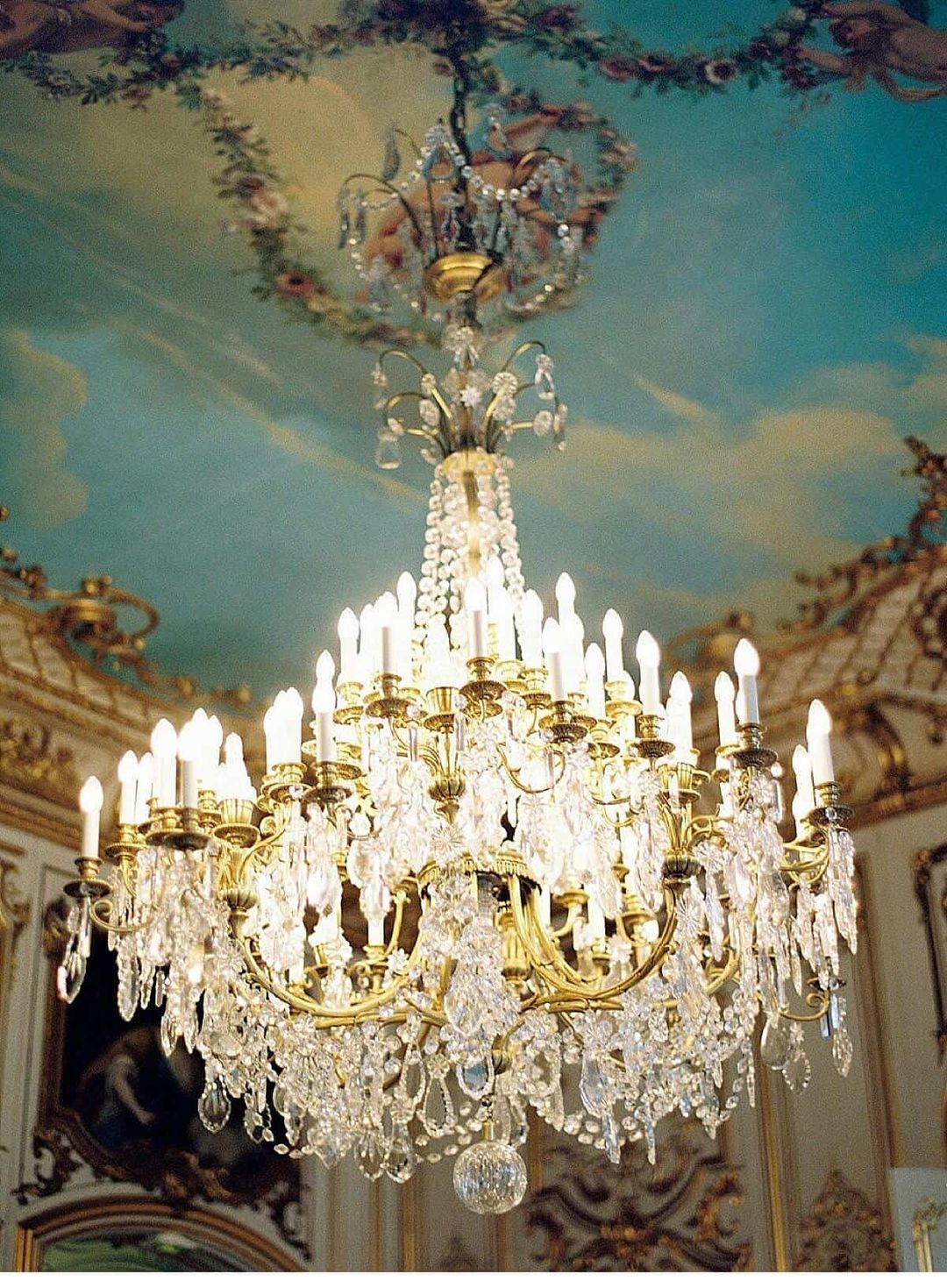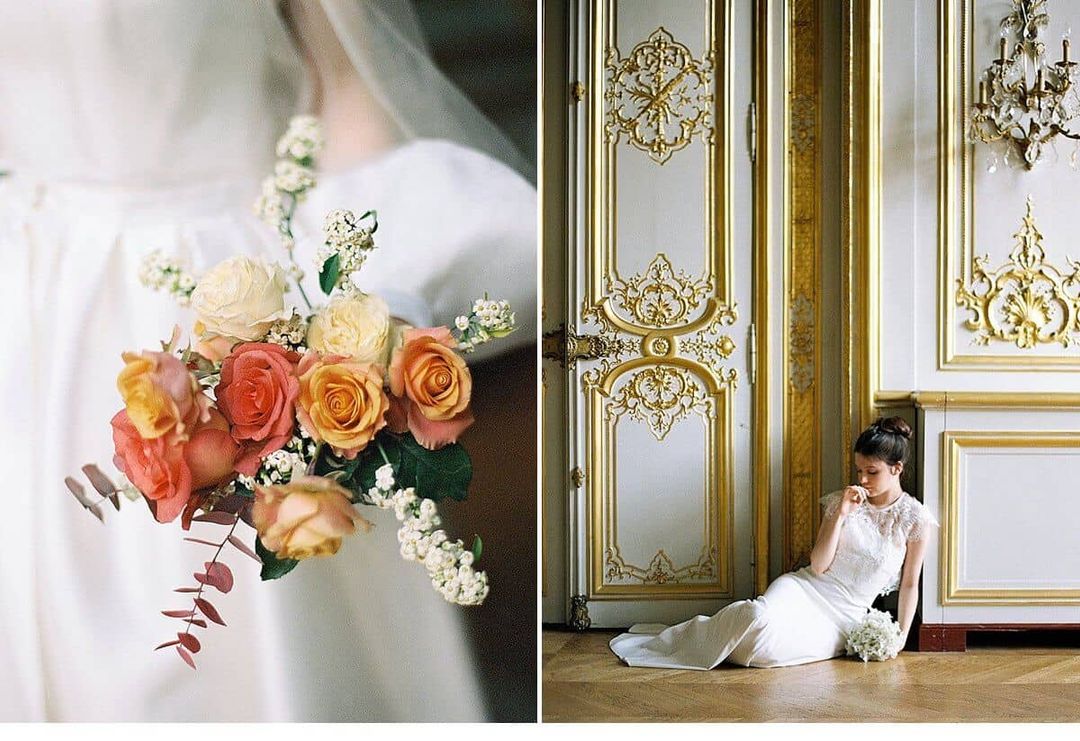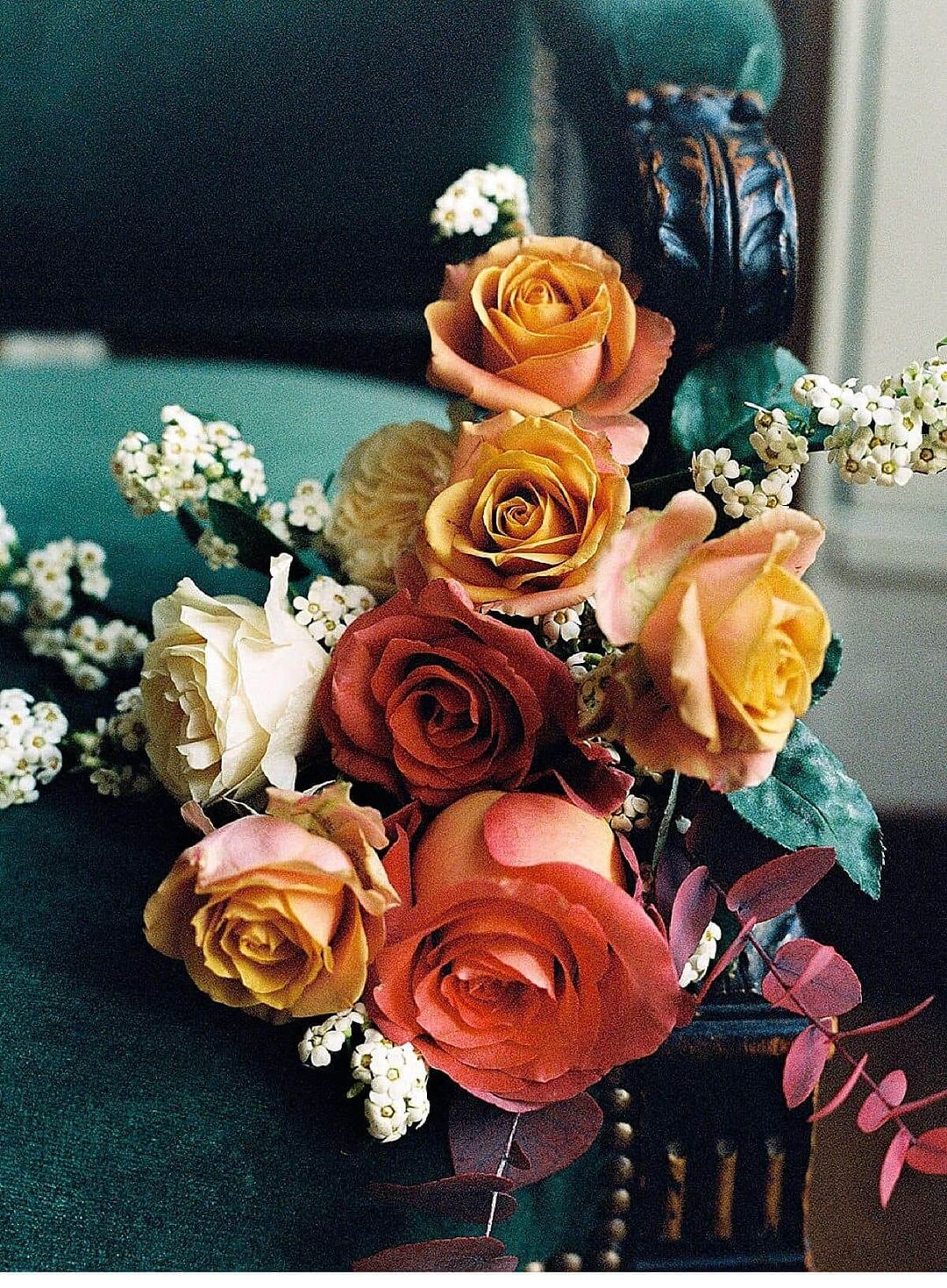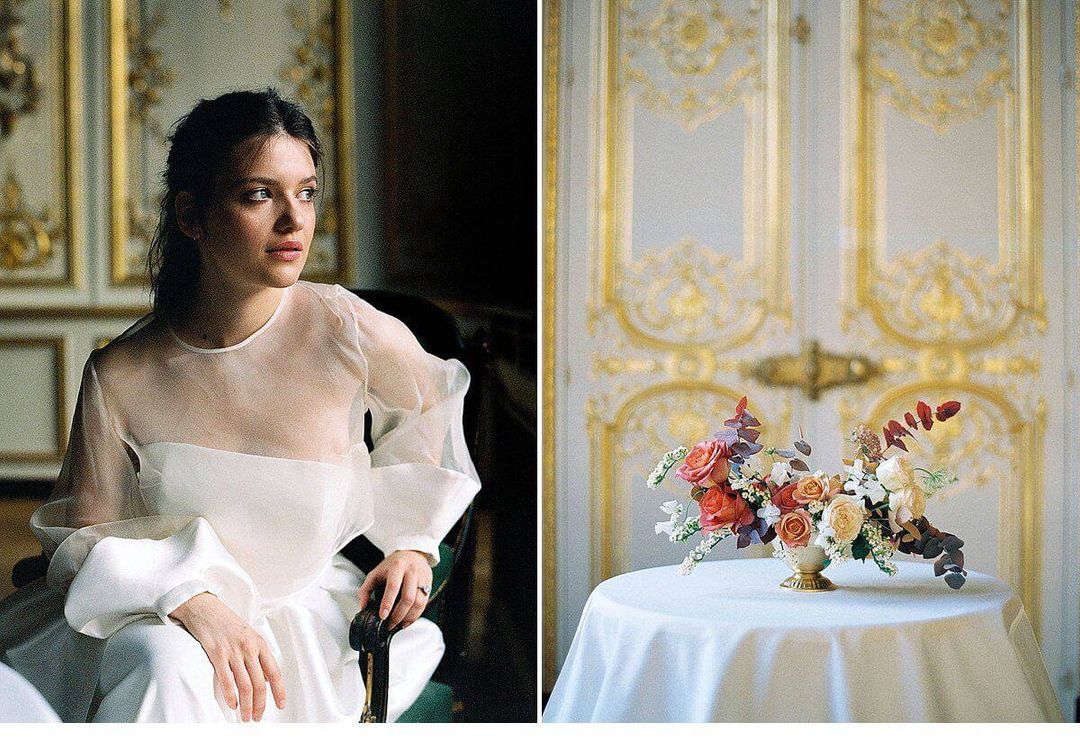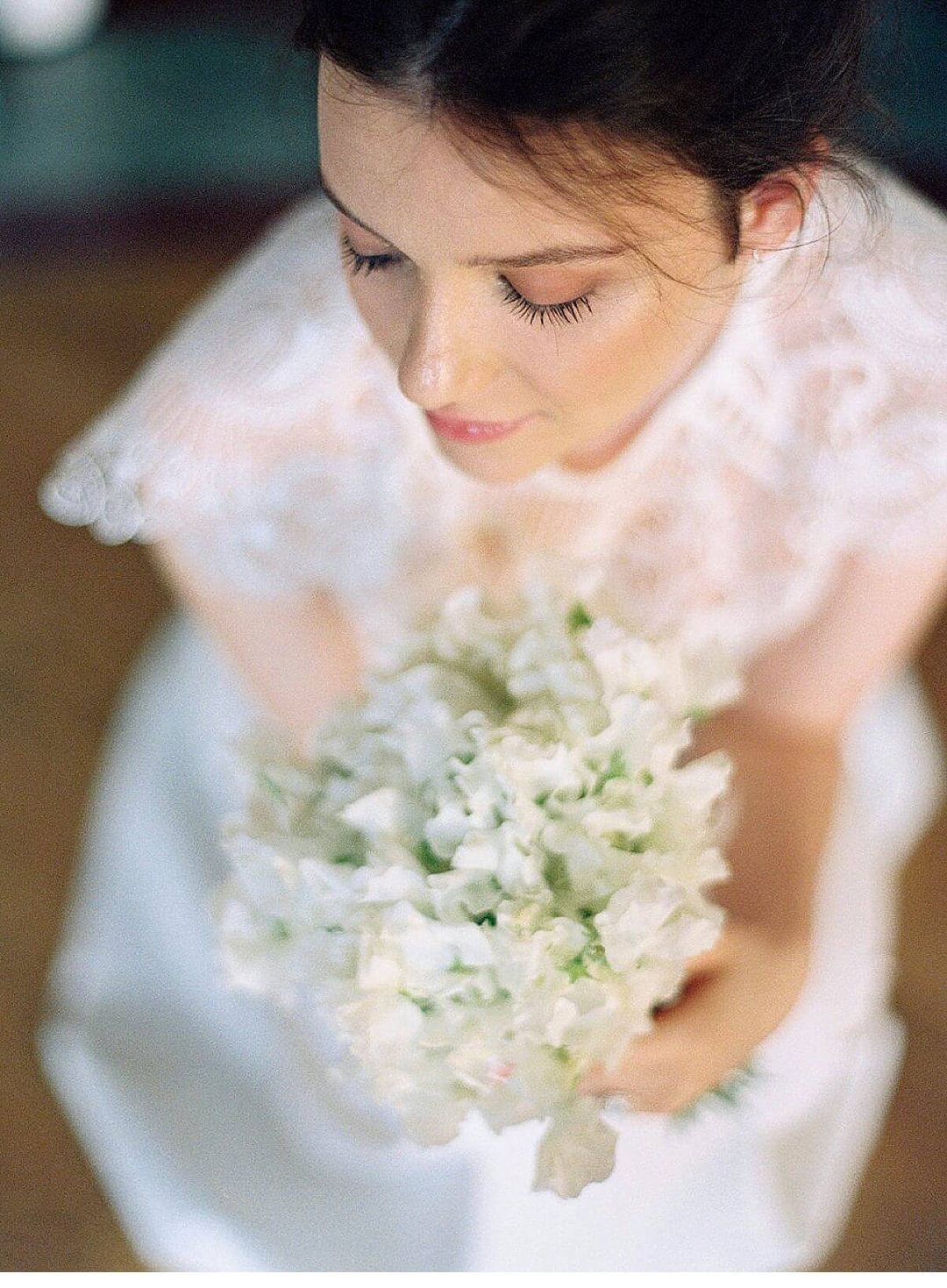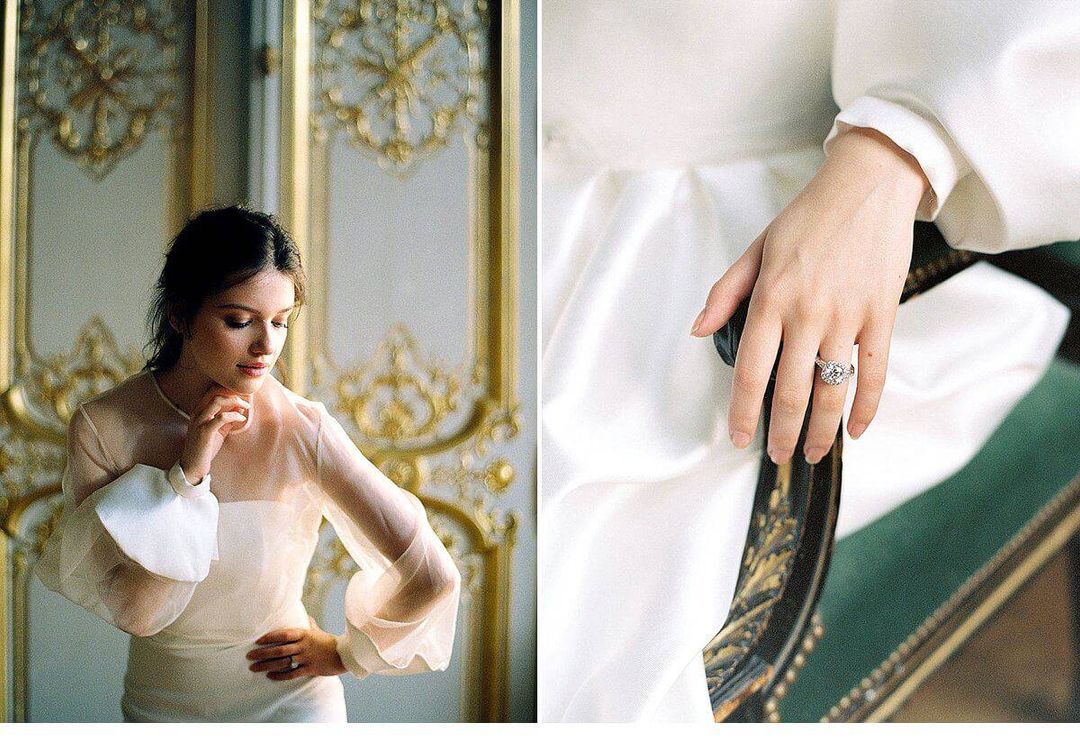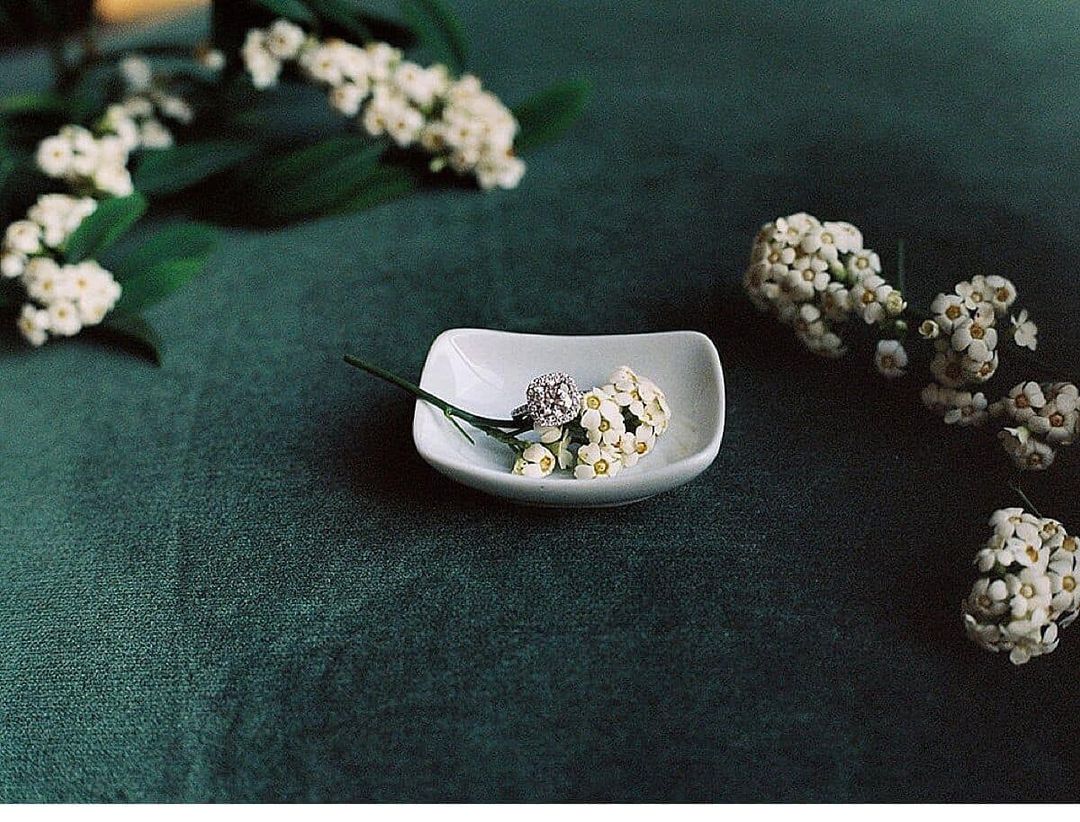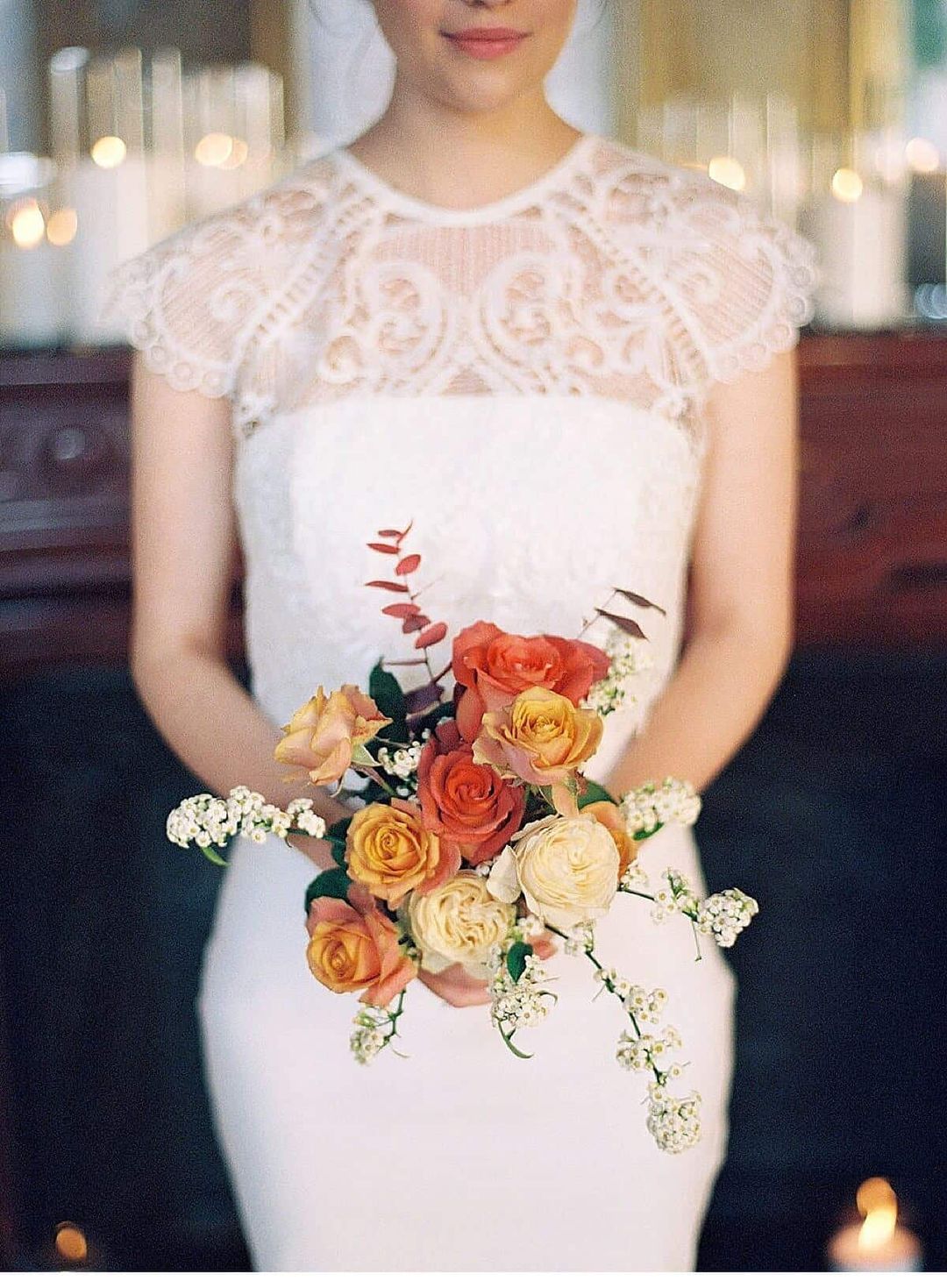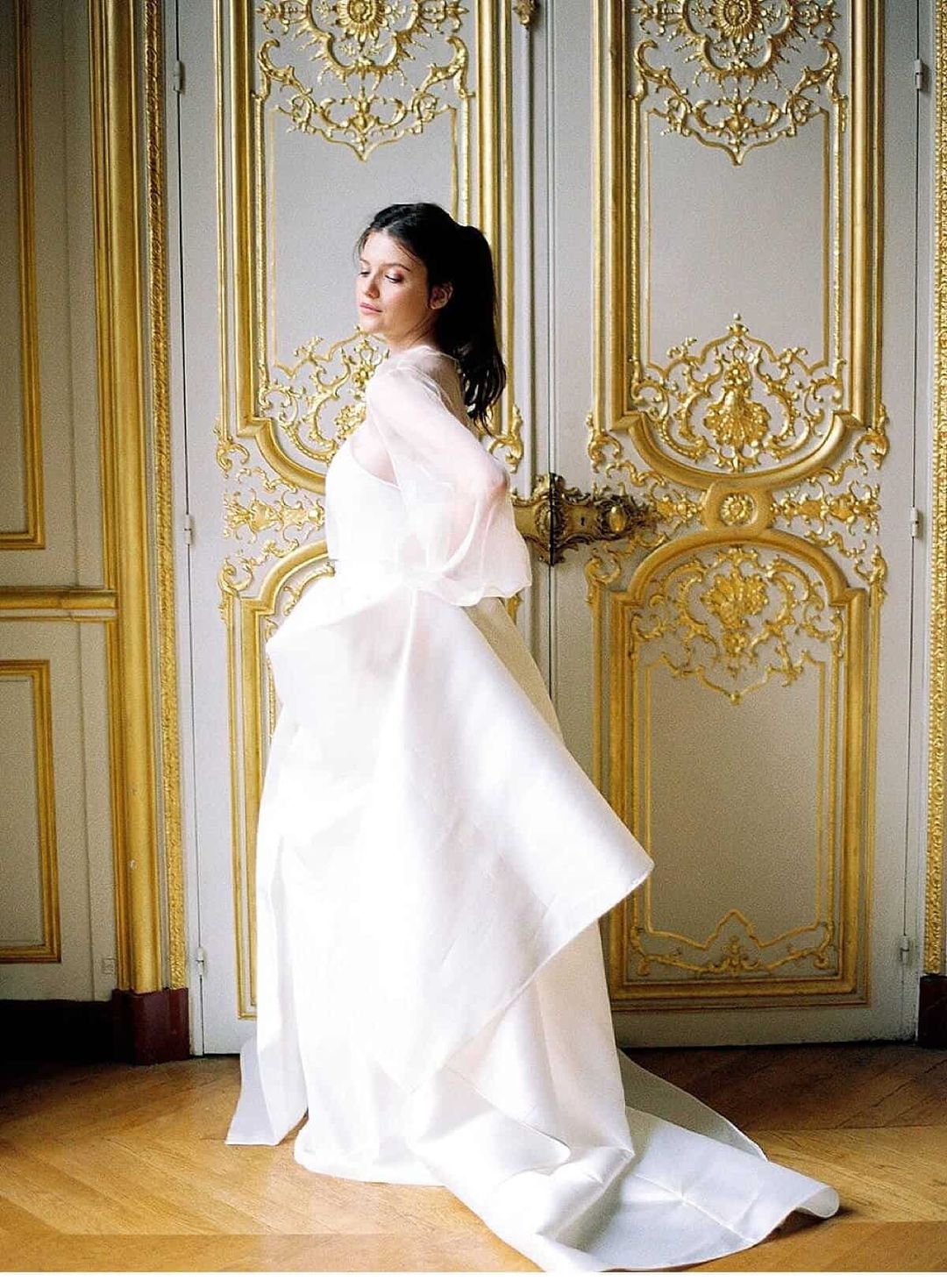 PHOTOGRAPHER: Sarah Carpenter Photography
PLANNING AND DESIGN: Estelle Bogaert – Madame Wedding Design
FLORAL DESIGN: Esther Lamarche Design Floral
HAIR AND MAKE-UP: Isabelle Boireau Beauty
VENUE: Hôtel Le Marois
CANDLES: Bougies Granulées
JEWELRY: MRJ Europe and Marion Rehwinkel Jewellery
WEDDING GOWN: Half Penny London
WEDDING TOP: Catherine Deane
BRIDAL CONCEPTSTORE: Metal Flaque
MODEL: Kika Sacré