Mountain Love
It gets mystical, mysterious and a bit magical when we follow event designer Jana Stanzig von Fine Moments and photo artist Melanie Nedelko into the mountains of Italy, to attend her dreamlike styled shoot "Mountain Love".
As if painted, Laghi di Fusine lies before us. Motionless, the tall trees along the shore are reflected in the turquoise water, whose clarity gives us the view down to its bottom.
On land we discover a lonely bride. Just like us she is fascinated and enchanted by the sight of untouched nature. Her dress from Musat Bridal, made of delicate lace and flowing chiffon, slides barely perceptibly down to her, allowing her to hover silently along the idyllic mountain lake.
Event designer Jana Stanzig from Fine Moments and photographer Melanie Nedelko prove once again that you can do a lot from relatively little. With just a few simple steps, the creative dream team transformed this deserted place in the mountains into a true elopement paradise!
A bit of antique jewelry, a set of ornate stationery by Eliv Rosenkranz and romantic floral arrangements by Floral Artist Evelyn Kühr – they didn´t need much more besides the unique setting, to tell a convincing story.
A story of which Jana Stanzig is still fascinated:"If you end up not only dreaming about getting married or eloping in this kind of way and are looking for vendor-partners in crime, just get in touch with us: we would be 100% in!"
"I have loved her, my little wanderer, with a mind full of wild forests and eyes that await adventures."
– Conny Cernik –
"I have loved her, my little wanderer, with a mind full of wild forests and eyes that await adventures."
– Conny Cernik –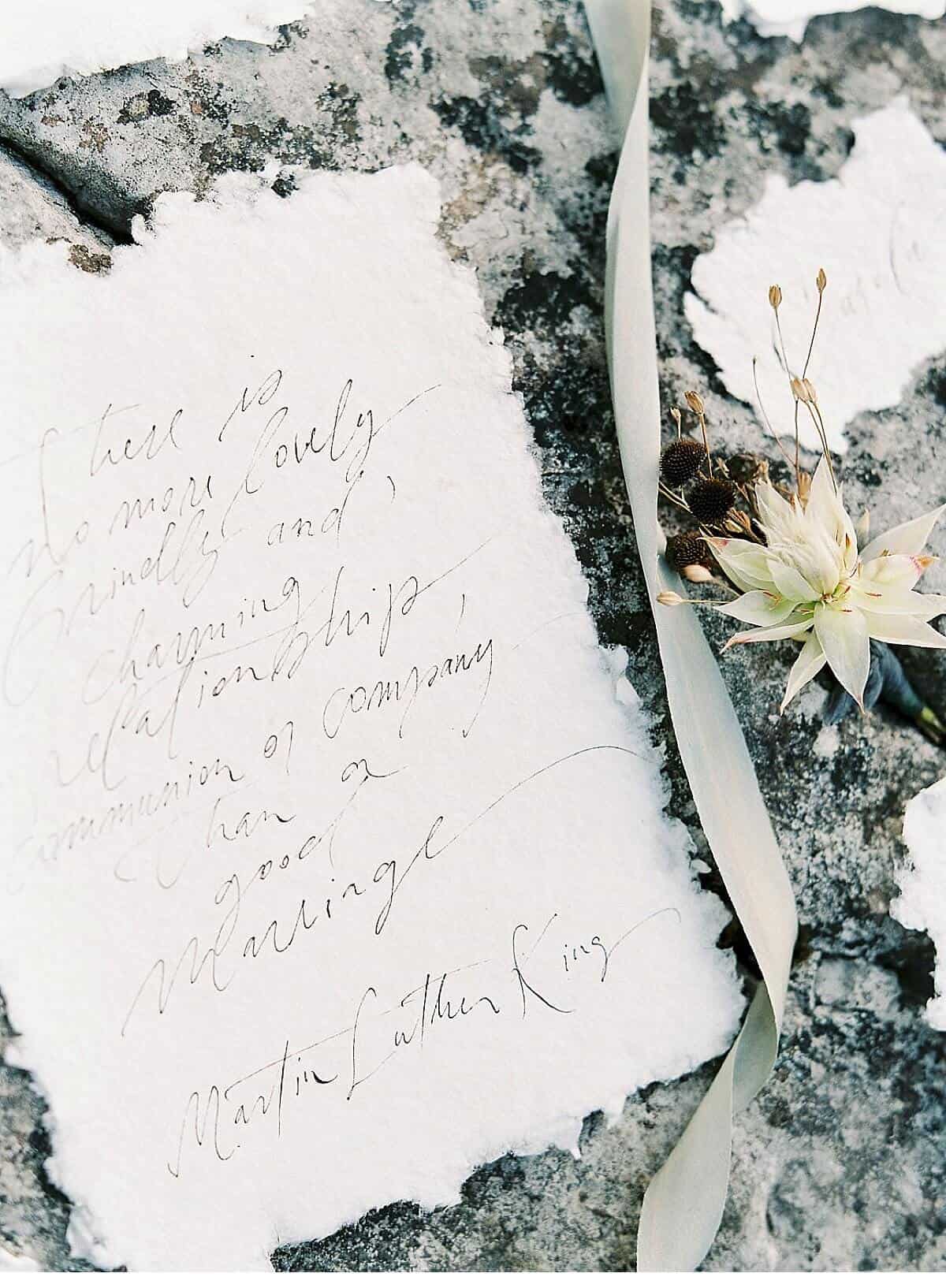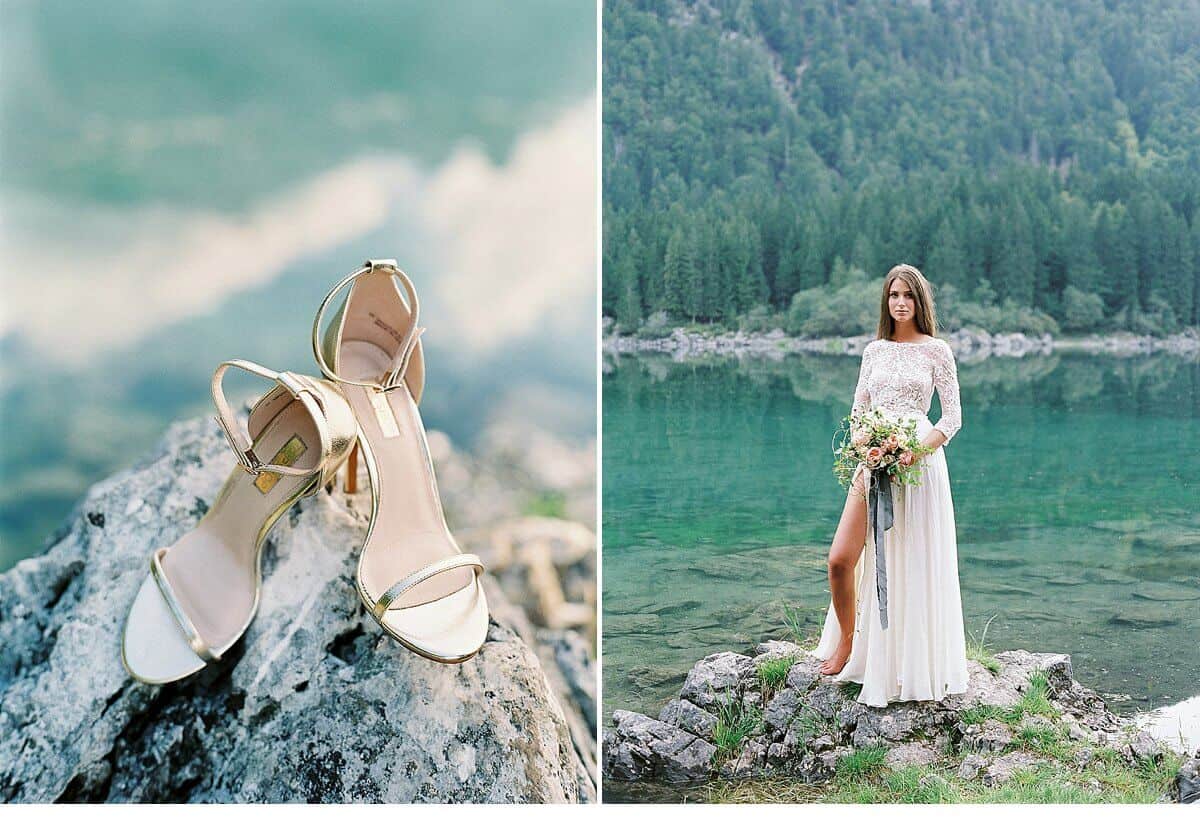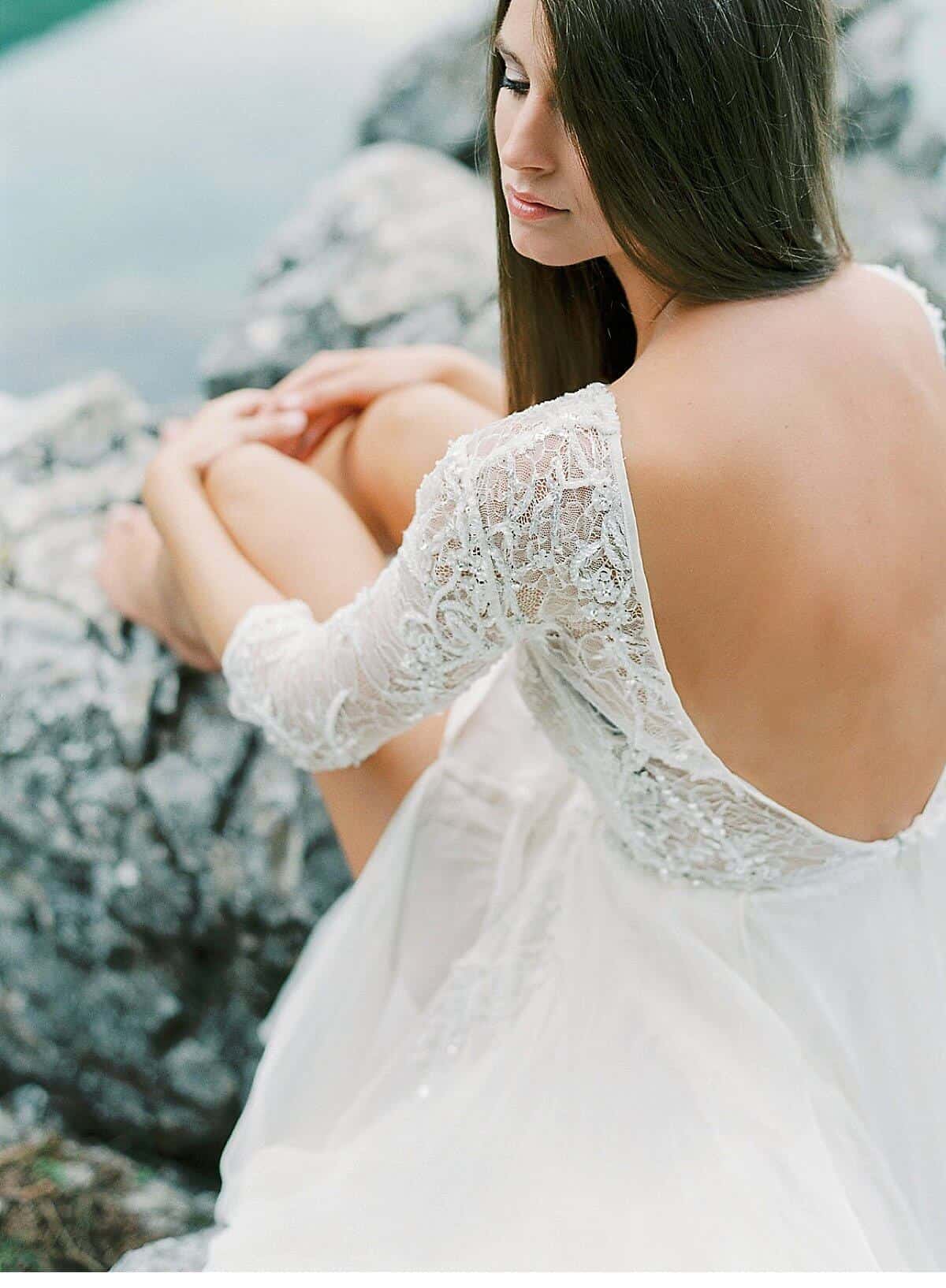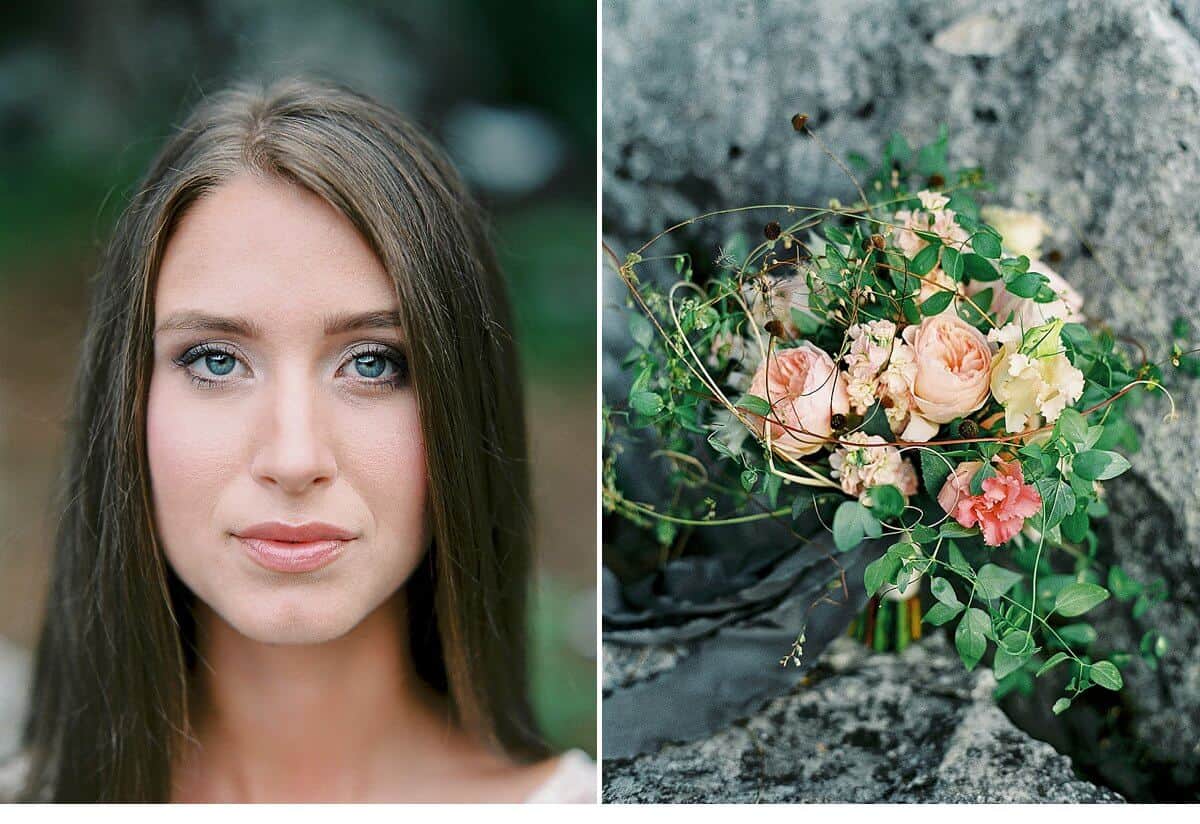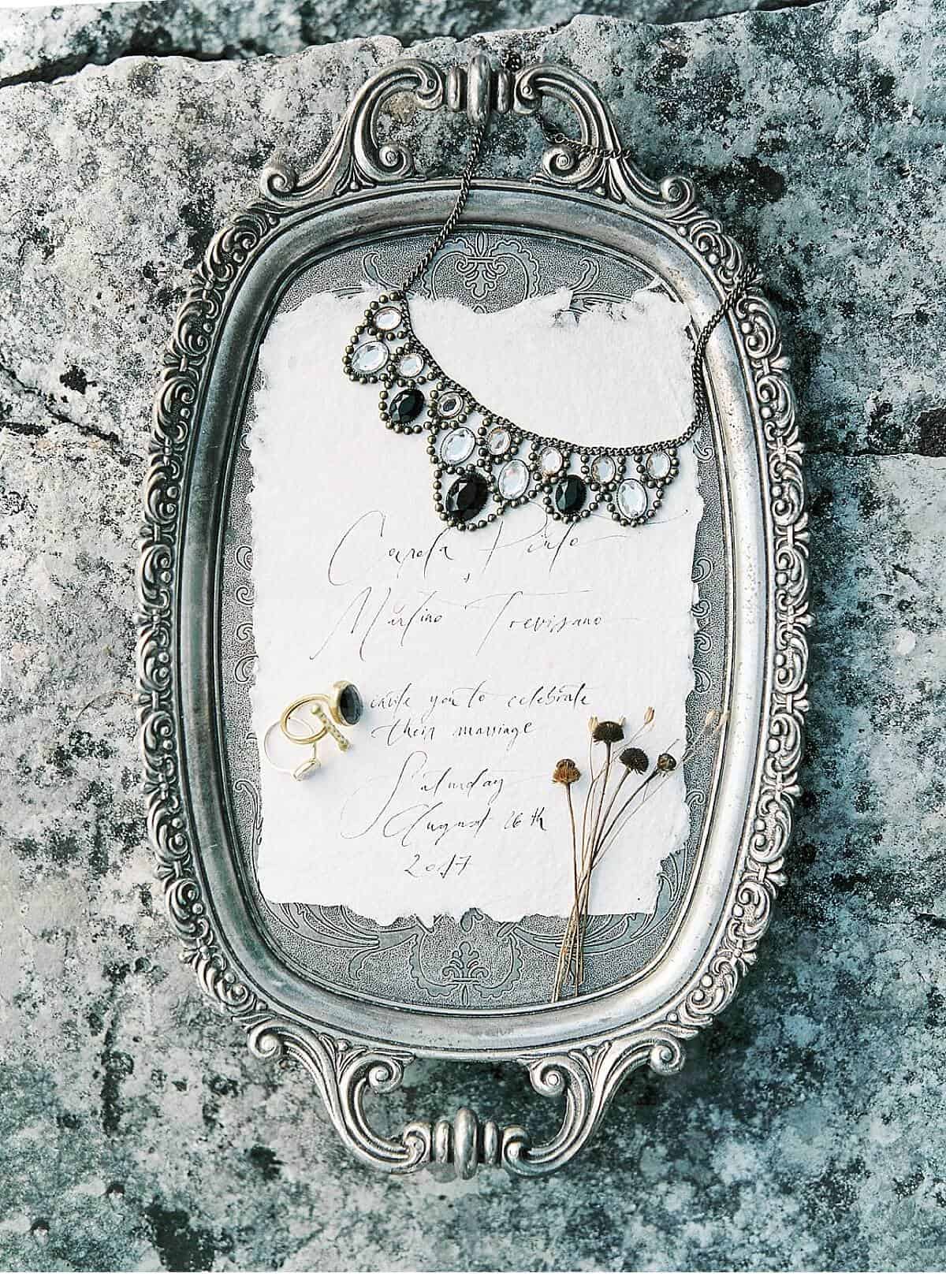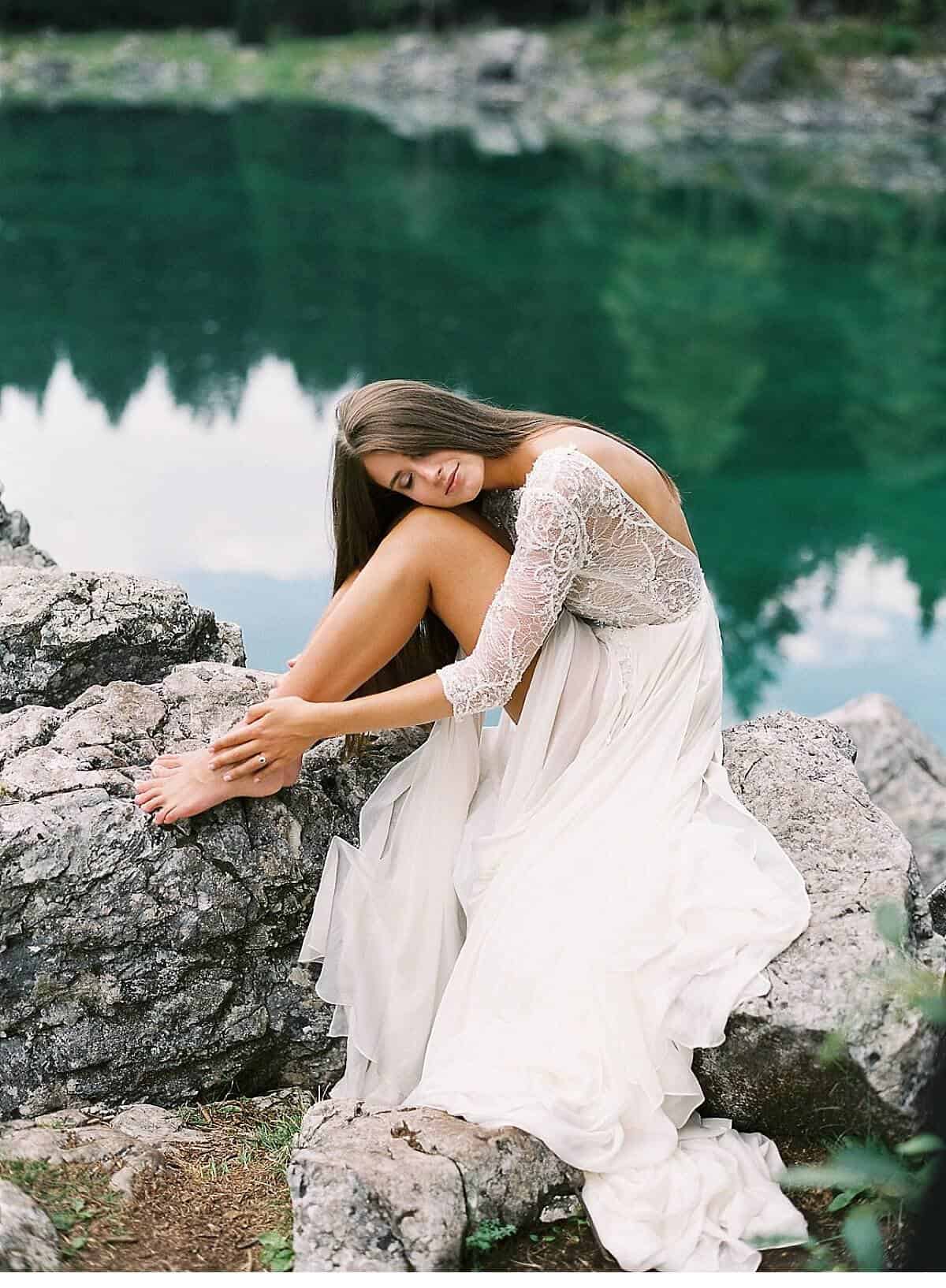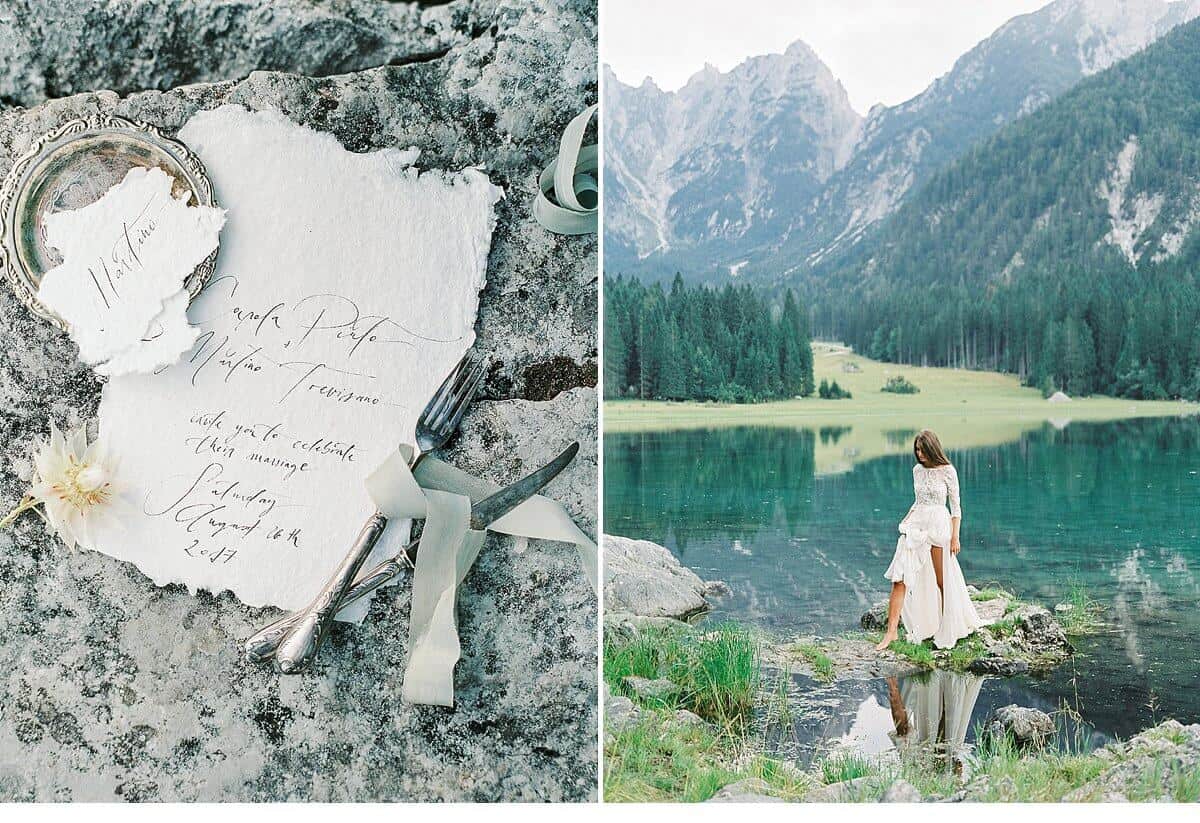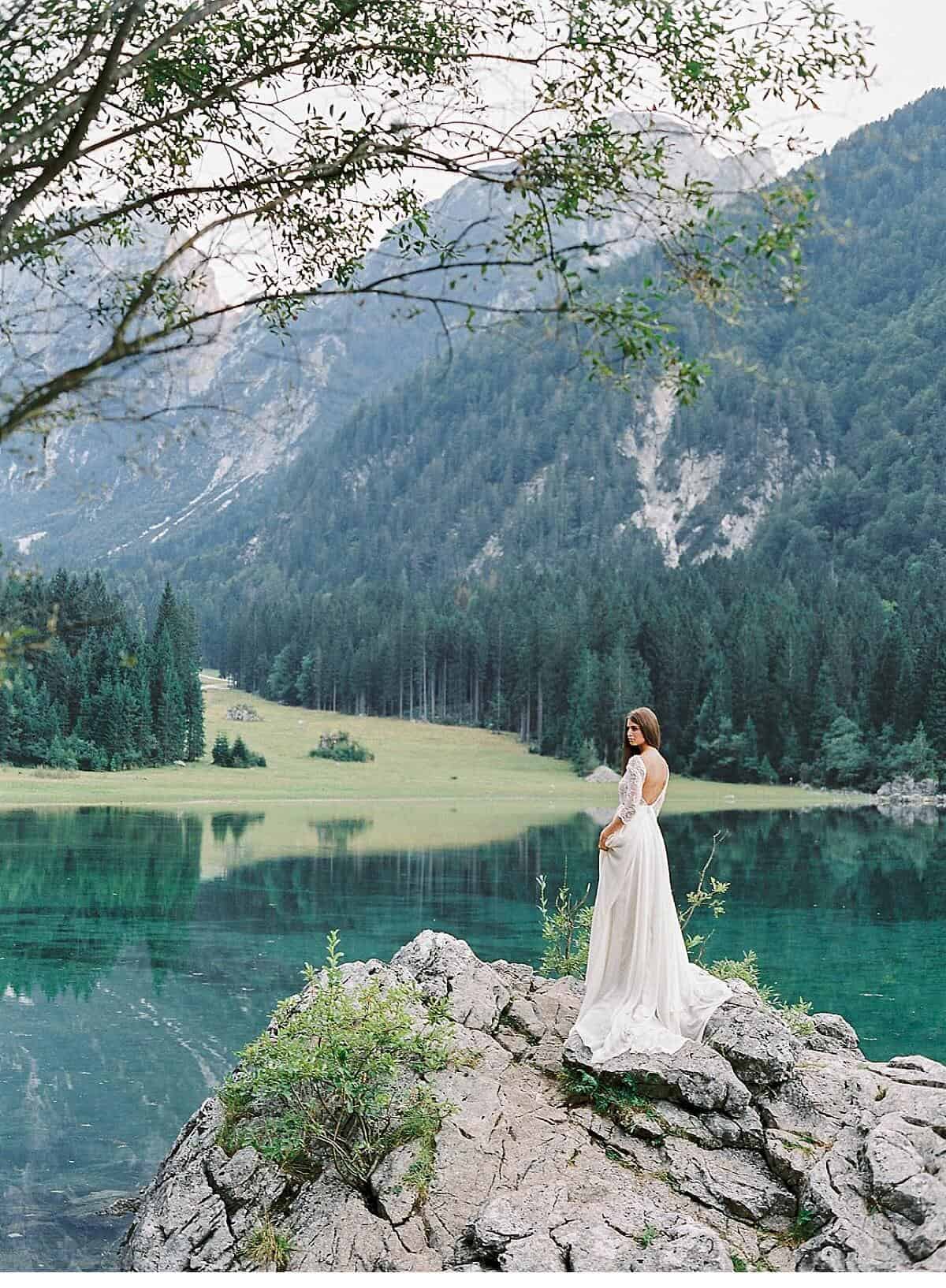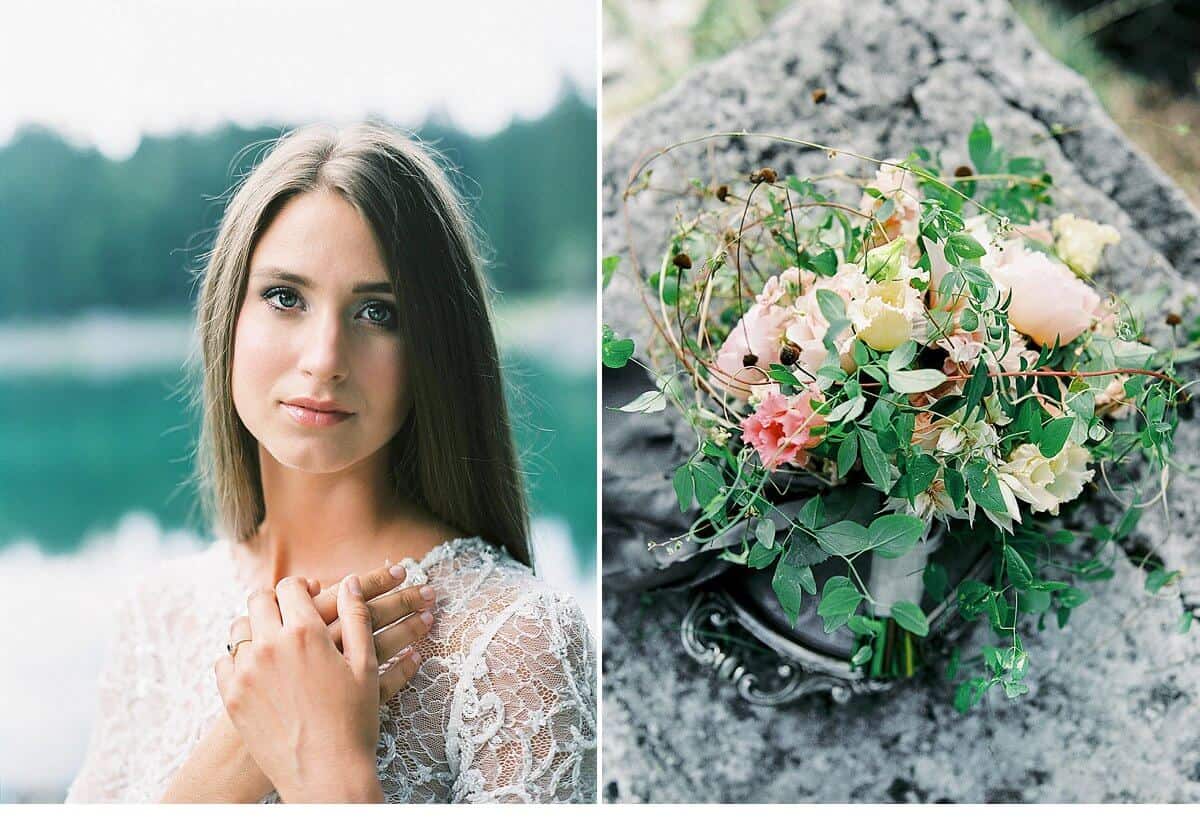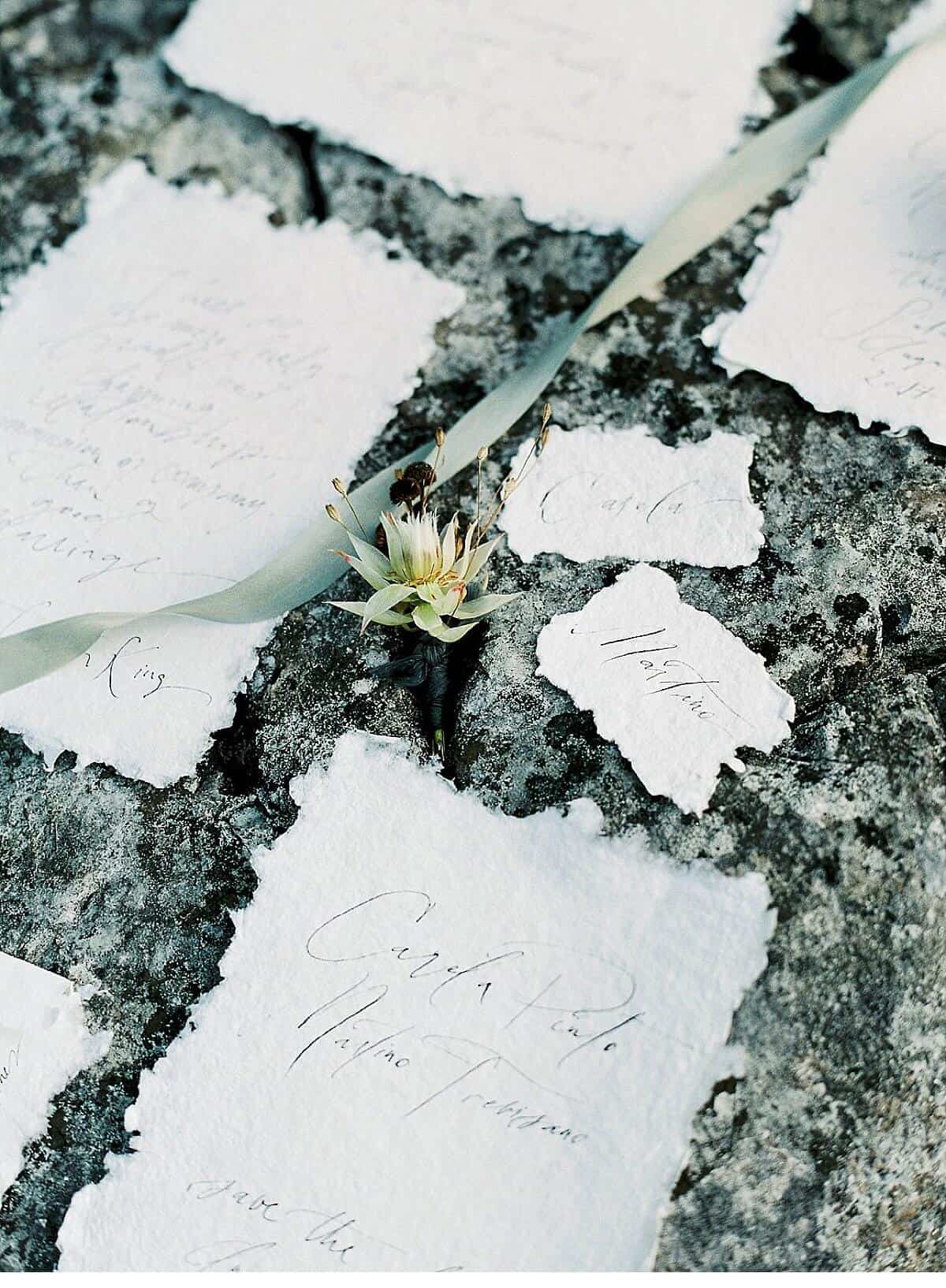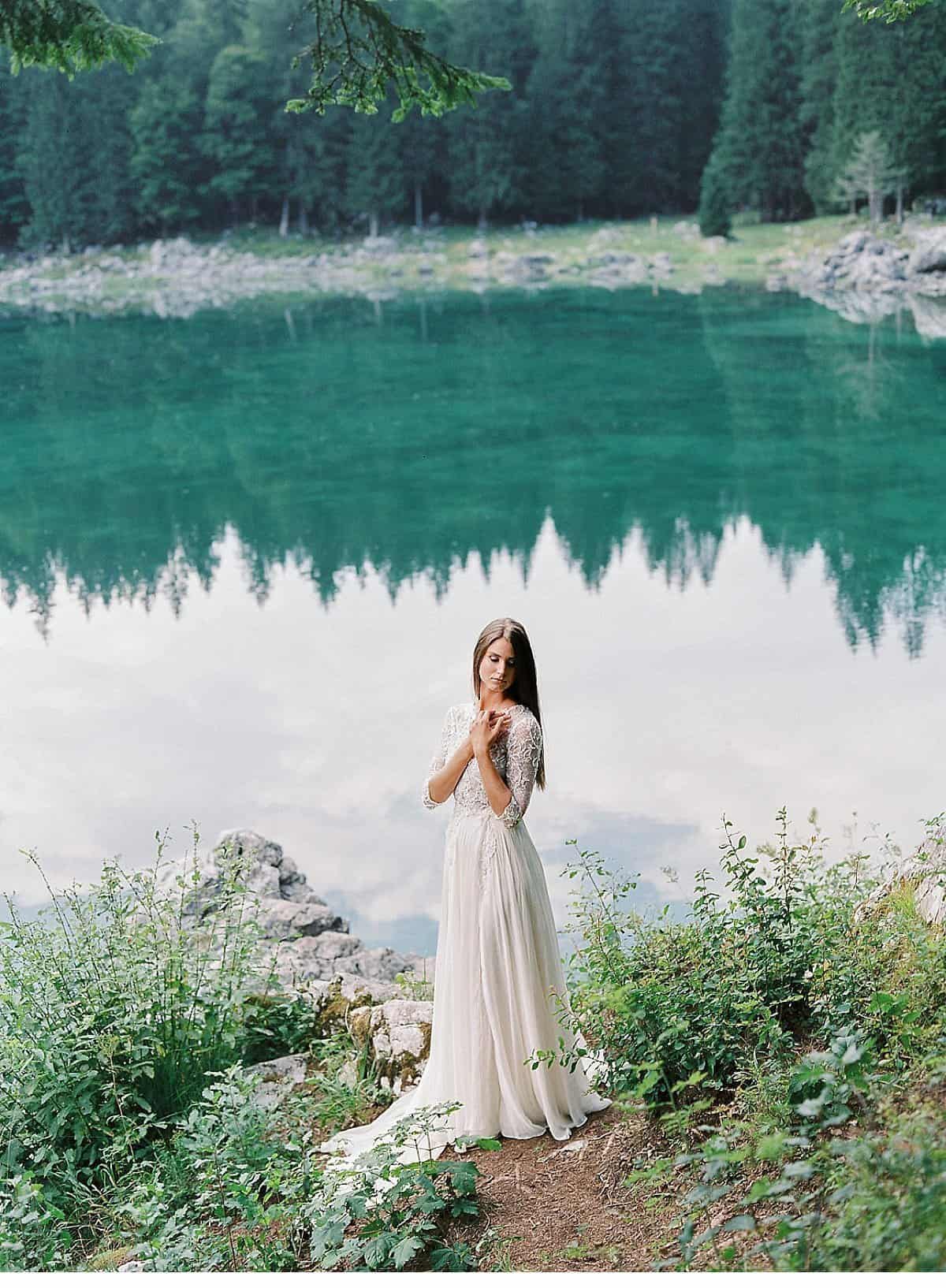 PHOTOGRAPHY: Melanie Nedelko
CREATIVE DIRECTION & DESIGN: Jana Stanzig // FINE MOMENTS
MAKE-UP AND HAIR: Perfect Make-Up by Karina Kirecci
FLOWERS: Evelyn Kühr, Lebendiges Gestalten
STATIONERY & CALLIGRAPHY: Claudia Vollnhofer – Eliv Rosenkranz
DRESS: Musat Bridal
LOCATION: Laghi di Fusine, Italy
MODEL: Giuliana, Tempo Models
FILM LAB: Carmencita Film Lab