Mystical bridal inspirations at Villa Pazzi al Parugiano
Tuscany, source of inspiration for all romantics who love stories like this one, where all the ideas and colors speak the language of love.
Silvia Bargagni of Magnolia Wedding Planner and photographer Gabriele Malagoli, with their mystical editorial, immerse us in a spiritual world full of lovingly and intricately orchestrated details. It is the way selected elements interact with each other and complete the overall picture that impresses us.
From Gabriele Malagoli: "This has been a really difficult season for all the wedding industry as much for the entire world, many weddings postponed and some cancelled, we have been stucked in a completely empty season that we needed to "use" somehow for the better.
That's how the idea of creating an editorial shooting begun at the very beginning of the Italian lockdown, when Italy was under the spotlight of the entire world. 
The first partners to join minds and dreams were me and Magnolia Wedding Planner, then the fantastic MUA Suely Menichetti jumped on board and we started to think about a good stylistic idea.
In this moment of uncertainties and of doubts, Magnolia WP has had a vision of wanting something "different" for this editorial and avoiding hesitations she has put together some ideas on a piece of paper and we all felt in love with her vision.
We could thought of something based on colors or what is more commonly requested now especially in Tuscany, a boho chic weeding, but we have decided to opt for something more particular choosing to listen to our hearts and to follow our instincts: everything was pushing us toward a mindful holistic wedding.
 Maybe it's the times we are in, the necessity of finding something valuable to believe in and a good dose of trust that everything will be fine, that created this wonderful shooting and so Crystals in Tuscany was born.
The idea of a very romantic and awakened Bride, immersed in a magnificent Tuscan Villa near Florence and the conjunction of elements of different natures, from purely glamorous and decorative to the most soulful ones, is the thread of this shooting held in a hot mid September day.
The team has been created slowly during the course of the spring and summer months, trying to match like minded and like hearted partners, all willing to donate  their vibrational energy and touches to access to what is definitely a beyond imagination result for all of us!
The bottom idea is to open doors for Destination Weddings (and we hope also to all local weddings) to have their own spiritual wedding, without the fear of being judged and with the reassurance that a professional team of soul minded partners can help them in realizing their special dream: slow living atmospheres, purifying scents and baths, crystals to help Bride, Groom and guests energies to dismantle barriers and create bonds of heart, incense and Tibetan bowls to release heavy energies from the ceremony and reception areas, flowers used for their meaning and in particular colors to enhance feelings and vibes.
All weddings deserve high vibrations and good vibes and for many awakened persons to have a tailor made wedding based on what they live and feel everyday and what commonly they hide, it is probably the most wonderful gift of all.
We wanted to connect the dots where we feel there is still so much to show and to create, this is indeed the right time to shine with our true colors.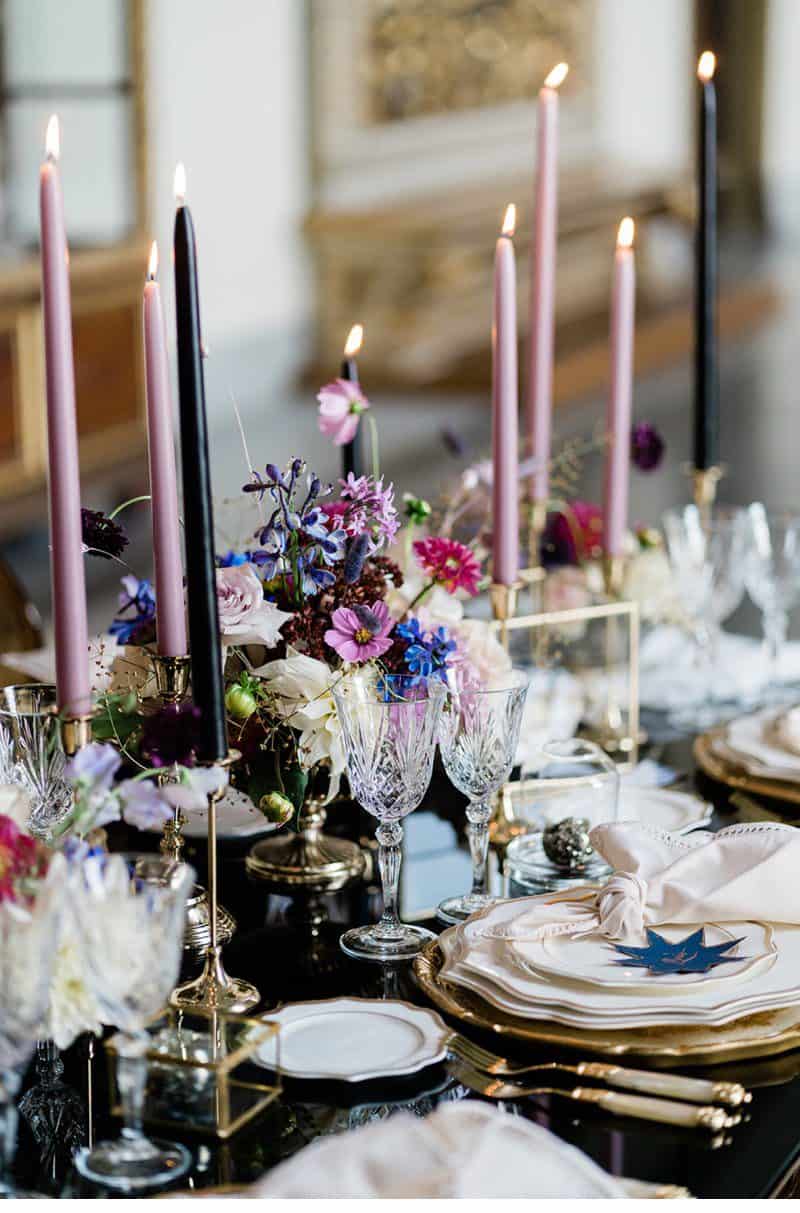 Project creator, planning & coordinator: Magnolia Wedding Planner
Photographer: Gabriele Malagoli
Videographer: The Tuscans
Venue: Villa Pazzi al Parugiano
Flower designer: Infinito Amore di Serena Tosi
Caterer: Martina Wedding e Catering
MUA & Beauty director: Suely Menichetti MUA
Crystals: Eterea Associazione Fedora Ginanni Counselor
Bridal lingerie: Bohemian Soul Lingerie
Kimono & fabrics: Tessuti di Azita
Herbalist & Skin care products: Le erbe di Ann
Scenography director: Sotto Casa Lab
Wedding dresses: Berta Bridal
Atelier: Le Spose di Mori
Wedding shoes: Bella Belle Shoes
Stationery: Gun Powder and Ink
Candles: Cereria Graziani
Macarons: Katya Toscana
Model agency:  AB Casting & Management