Natural Beauties on the coast of Mallorca
To capture a very special bridal fashion and bridal jewelry collection, photographer Vivien Malagnat recently traveled to Spain, where she met floral designer Veronique Lorre and two brides on the coast of Mallorca.
The sun was just rising over the sea and conjured up a soft pink brush stroke on the horizon. The sea woke up slowly and carefully sent the first waves of the day ashore. The mood was magical, so natural and untouched. A source of inspiration, especially for Veronique Lorre: "The natural beauty and warm colors of Mallorca were the main inspirations of this romantic bridal shoot we designed for the last So Helo and Cleophina campaign. Together with a team of several vendors, we flew to the island to bring this dreamlike visions to life." she told us.
She speaks of an atmosphere that seems to be omnipresent on one of the most popular holiday islands. Not only on the rugged cliffs in front of the turquoise blue sea, but also inland, where carefree, Mediterranean flair spreads to the most remote corners. Similar to the soft, warming sunlight…
"We wanted it timeless and elegant with a touch of fashion yet highlighting the sunny personality of this Spanish island. From capturing the sunrise over the Mediterranean sea to the intimate dinner under the vaulted stone roof of a traditional house, we were looking to play with the natural sunny light of the island and the rustic  environment of this destination contrasting with the so romantic and delicate lace or tulle pieces of Cleophina collection or sophisticated So Hélo jewelrys." Veronique explained.
But not only the sunrise, also the sunset promised a unique atmosphere that fit perfectly into the team´s concept: "In the evening, the authentic Finca provided us the perfect rustic backdrop for the second part of the shoot with its orange and beige stone walls and its outside vegetation, typical of the island. We set up a romantic dinner table in a minimalist yet authentic style. The floral arrangements and local fruits bring life to the table and give to the scene a timeless and refined style." floral artist Veronique concludes.
However, we remember how excited we were when we first saw Vivien Malagnat's pictures and the impressive video of this terrific shoot.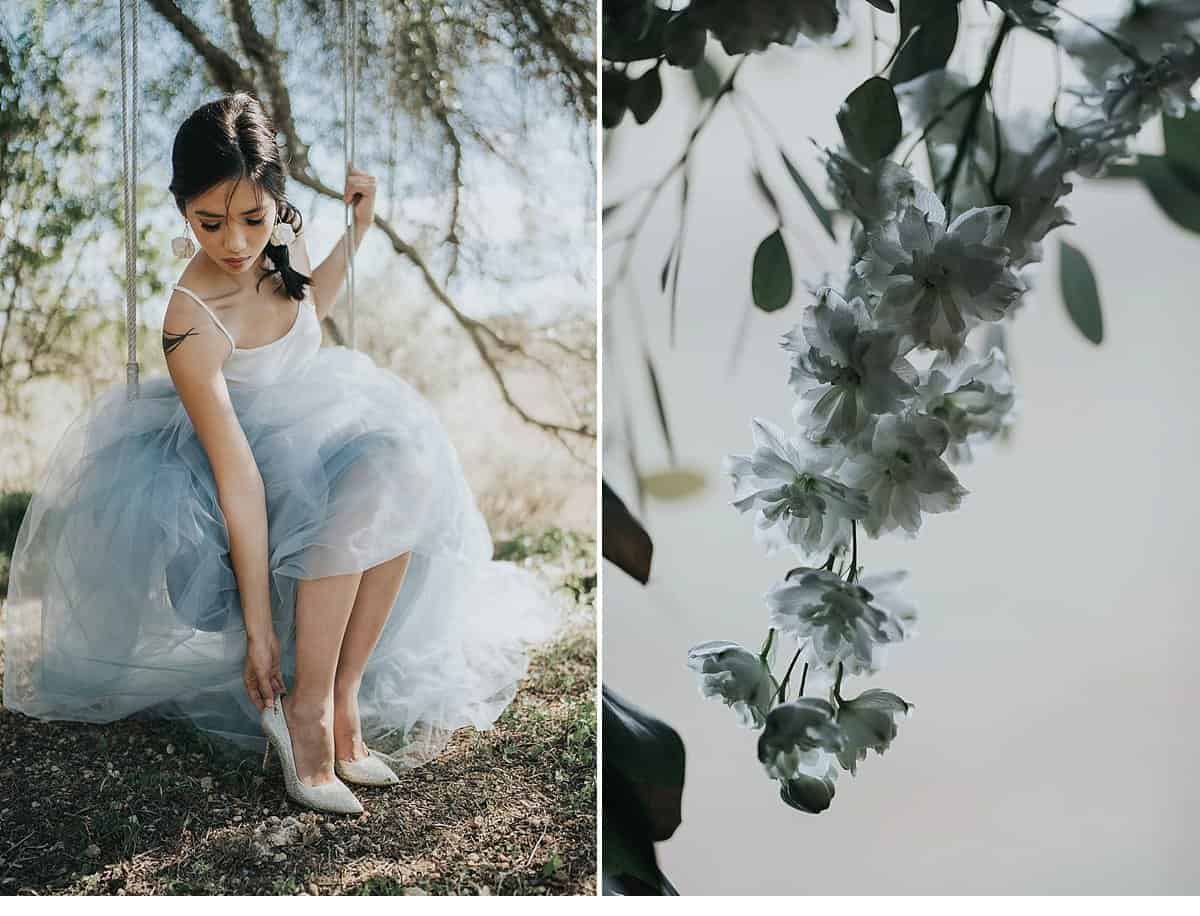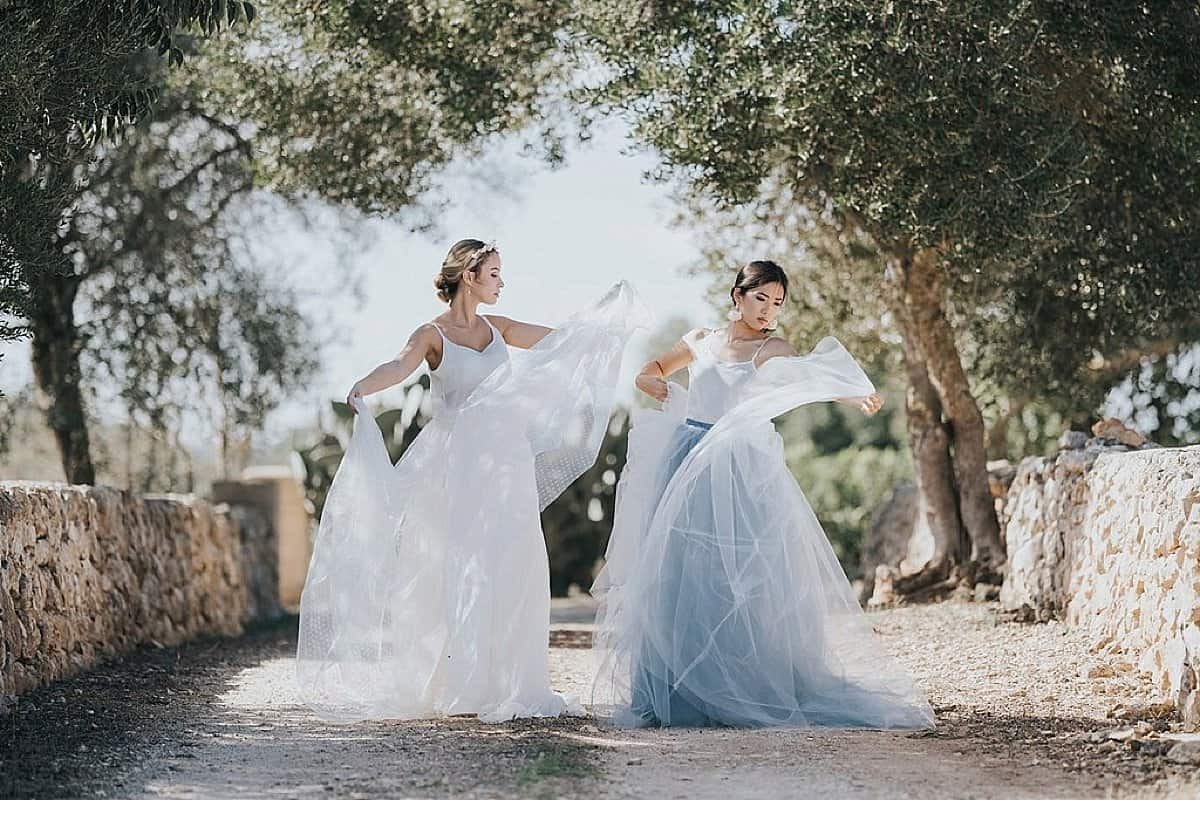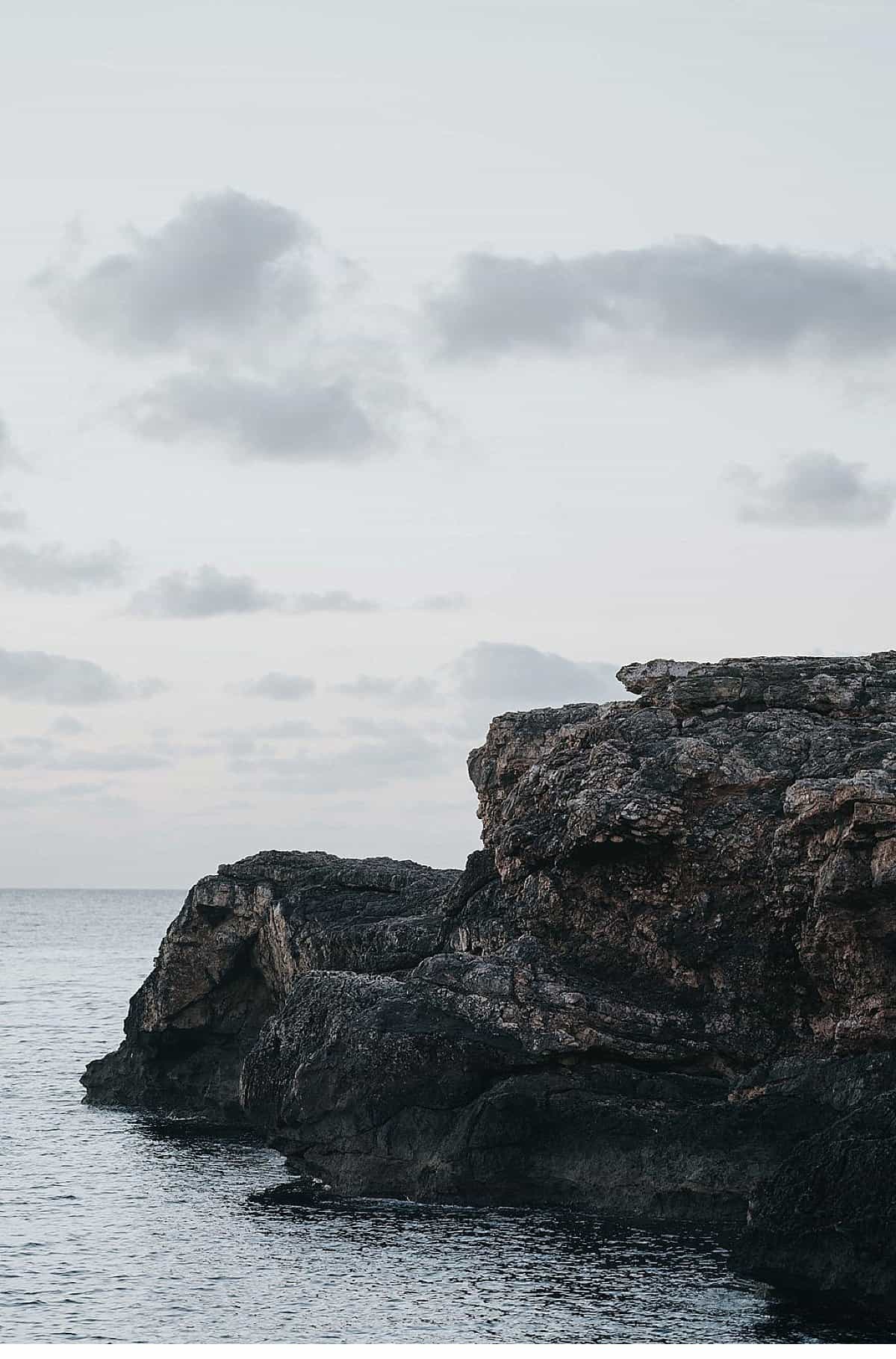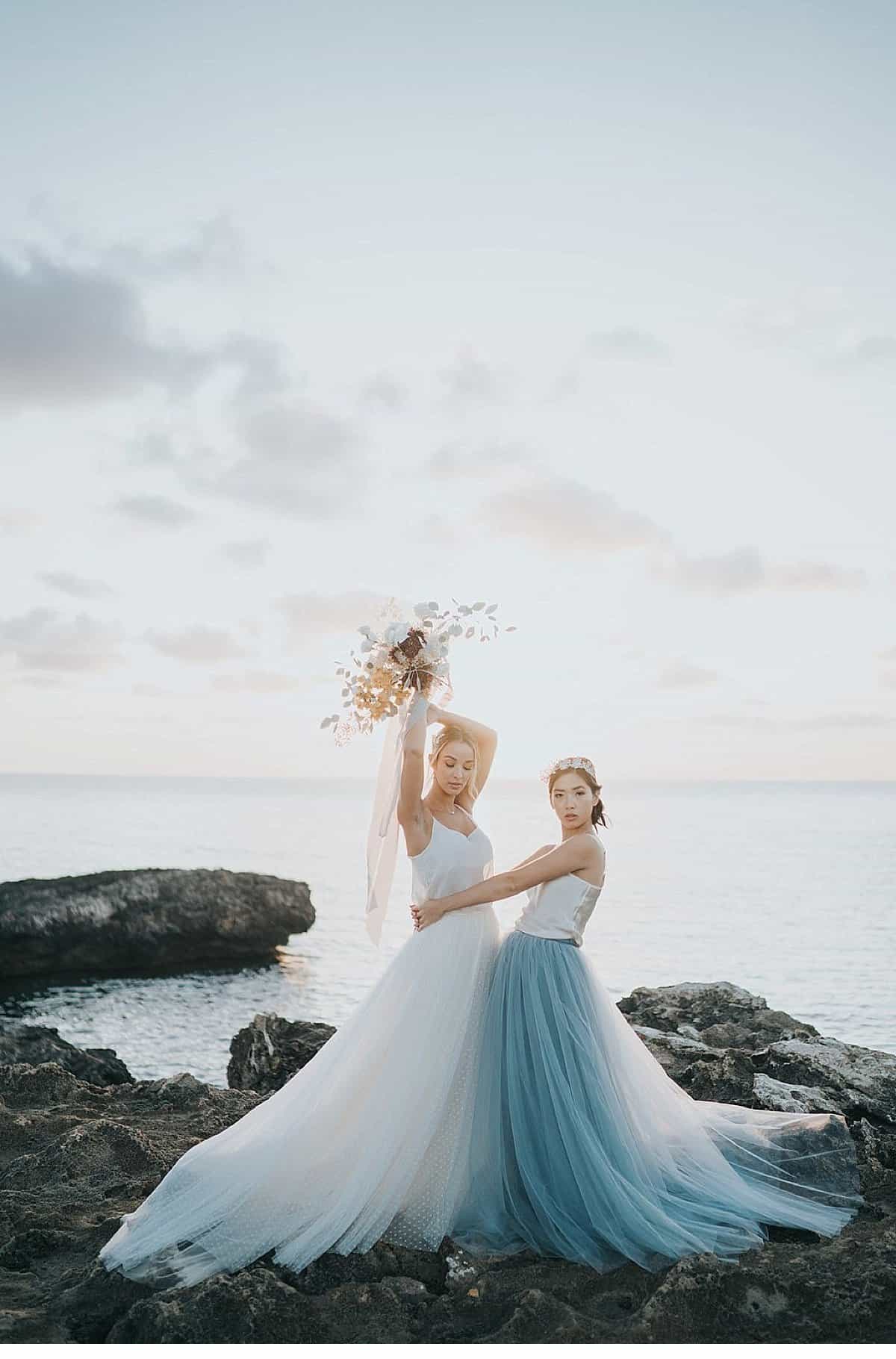 Creative Direction and Flowers: Veronique Lorre 
Photography & Video: Vivien Malagnat 
Dresses and Lingerie: Cleophina
Shoes: Chamberlan
Jewelry: So Helo
Hair & Make-up: Affinité Beauté
Models: Anaïs Lacroix & Charlotte Verger