Natural Peach an Rose Wedding Inspirations
Preciously golden accents sparkle in the warm sunlight. Pale skin shimmers in view of joyful strain. Lush green makes blooming peonies shine even brighter. Firm peach and fresh pink seem to excel each other but together they grant tender creme tones more elegance.
A fairylike figure in a white dress walks directly towards her lawful wedded husband to sink into his arms full of love. Artful calligraphy swings from sheet to sheet and softly caresses the shape of fresh flowers.
Holly from Belle and Beau Photography took this pictures during a wedding workshop for ambitious photographers and revealed what "Fine Art Photography" really means: it´s the high-class and stylish art to capture the perfect moment and one-of-a-kind emotions skillfully on camera.
She told about the workshop: "The day could not have gone more perfectly and we had plenty of sunshine on our side. It was so much fun to be a part of, to all watch and learn and be inspired by each other, to step out of the comfort zone and to watch the attendees create the imagery they've always dreamed of making. We shot on different mediums including digital and film photography, exploring the different crafts behind them. It was such a joy to spend the day with fellow creatives in the warm sunshine."
Together with stylist Jessie Thomson and Ashlee Taylor who staged this dreamlike scenery for the workshop Holly prepared an unforgettable day full of great new experience for the attendees.
Now take a look at their amazing result wrapped in a wonderfully natural world full of peach-colored accents eternalized on unique pictures by Belle and Beau Photography.
Translation: Marina Jenewein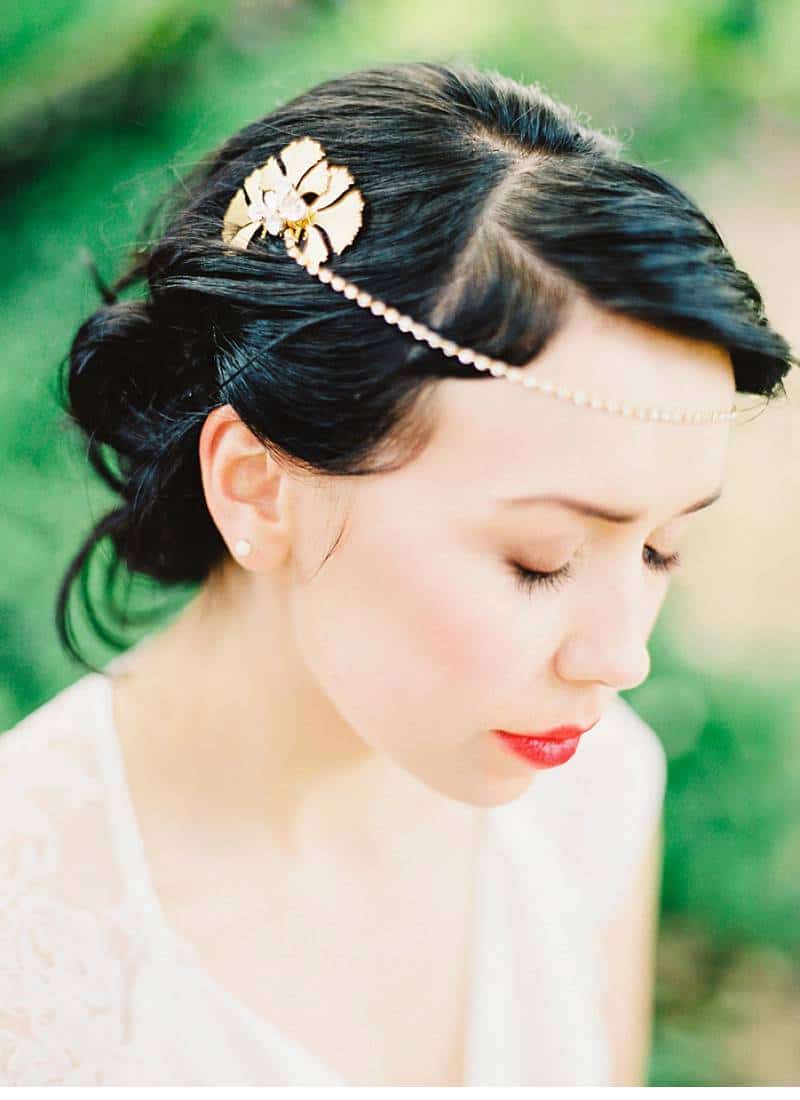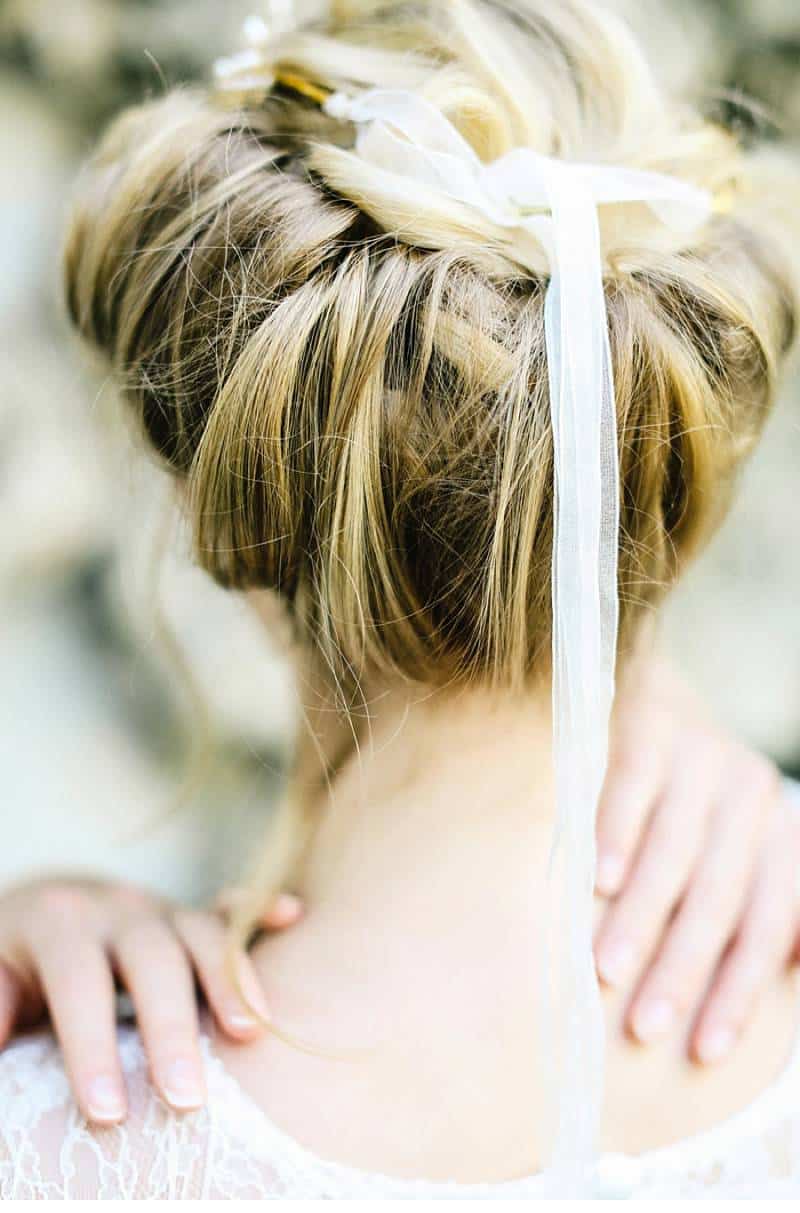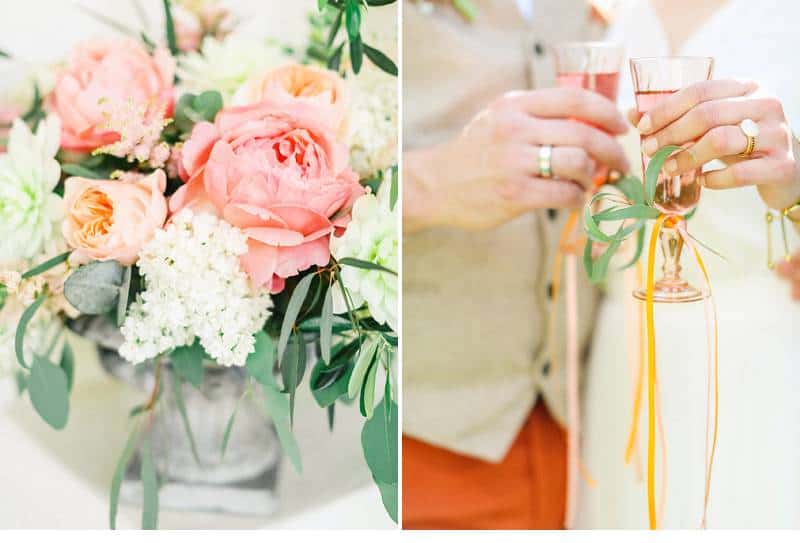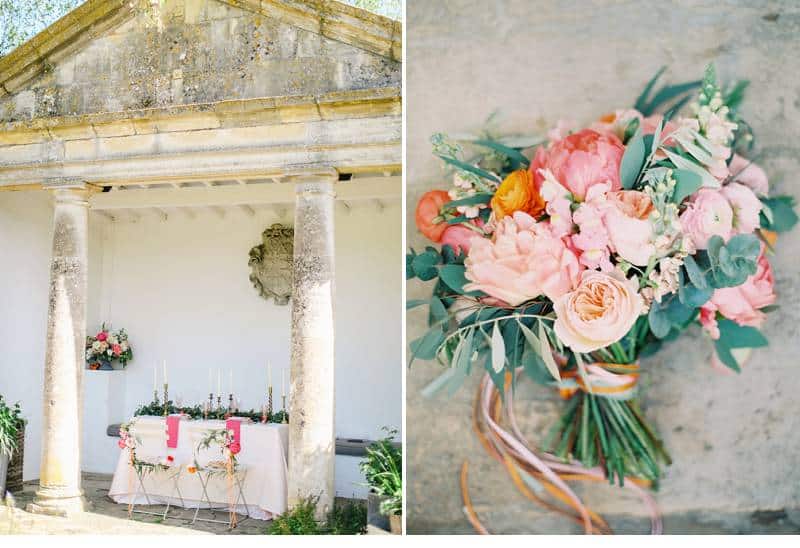 PHOTOGRAPHY: Belle and Beau Fine Art Wedding Photography | Photographed at the Illuminated Collective Workshop
STYLING: Jessie Thomson, Ashlee Taylor and Westwood Design
VENUE: Barnsley House
WEDDING DRESSES: Johanna Hehir via The White Rose Bridal
HAIR ACCESSOIRES: Kelly Spence
FLORALS: The Rose Shed
CAKE: The Natural Cake Company
LINENS: Table To Dine For
STATIONERY: Juliet Grace Design
JEWELLERY: Astely Clarke
TABLEWARE: Helene Millot
MAKE-UP: Nina Norman
HAIR: Nicholas White
FILM LAB: Fuji 400H Film – processing by Richard Photo Lab