Advertising
New Demands with White One Bridal
Just in time for the presentation of the new bridal fashion collection 2020 (almost) everything´s new at White One. New logo, new company colors and new, even higher demands on the designs.
What remains is the White One style, playful, delicate and chic, especially for young and modern brides. And the quest to design high quality but affordable bridal gowns where beautiful women not only look amazing, but also feel amazing.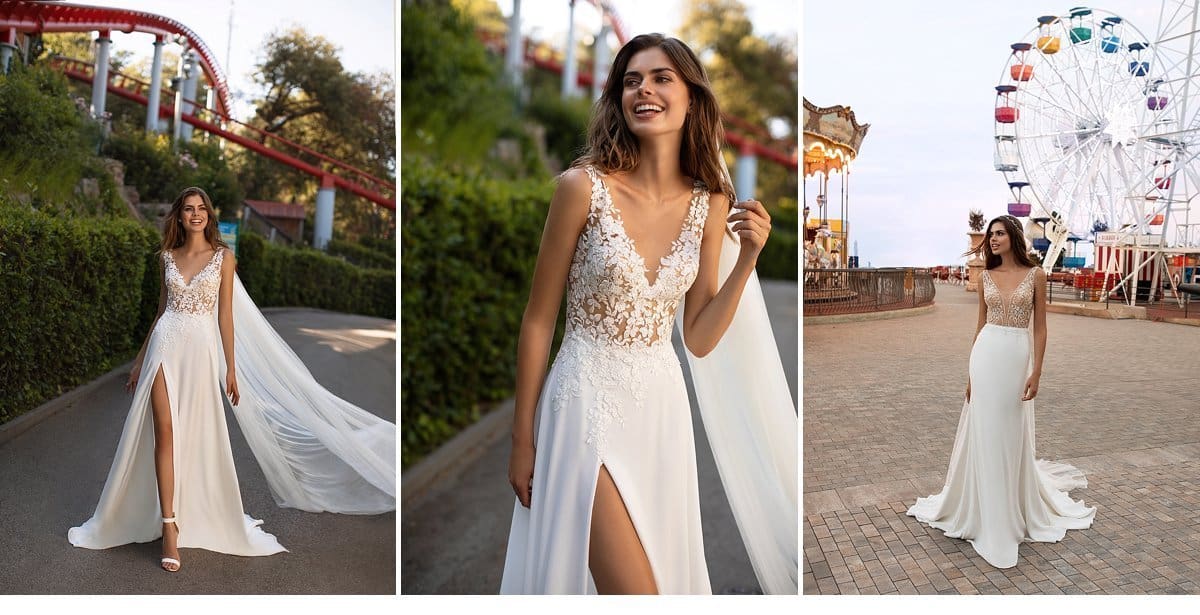 Multi-faceted designs for multi-faceted customers
No matter if you look for a wedding dress with deep cutouts or transparent details or one that´s a little more romantic than sexy, if you´re rather a classic bride or a real boho rebel – at White One your desires seem to be to fulfilled.
White One 2020 Collection
More than ever, this also applies to the new White One 2020 collection, which was recently launched. New fabrics and innovative cuts make the deigns lighter and more delicate than ever before. In addition, for the first time also pale pastel colors offer an alternative to traditional white. Whether you decide for a wedding dress in rosé or you want to give your outfit only a splash of color with a gorgeous petticoat is of course up to you.
One Family, Five Styles
In the coming season, the White One family will grow five times as the new collection consists of five different styles:
The Sexy One offers a selection of mermaid dresses that will seduce you with seductive transparency, beguiling lace and intricate beading.
Inspired by 70s patterns, the Bohemian One relies on laid-back silhouettes, floral embroidery, and off-shoulder tops.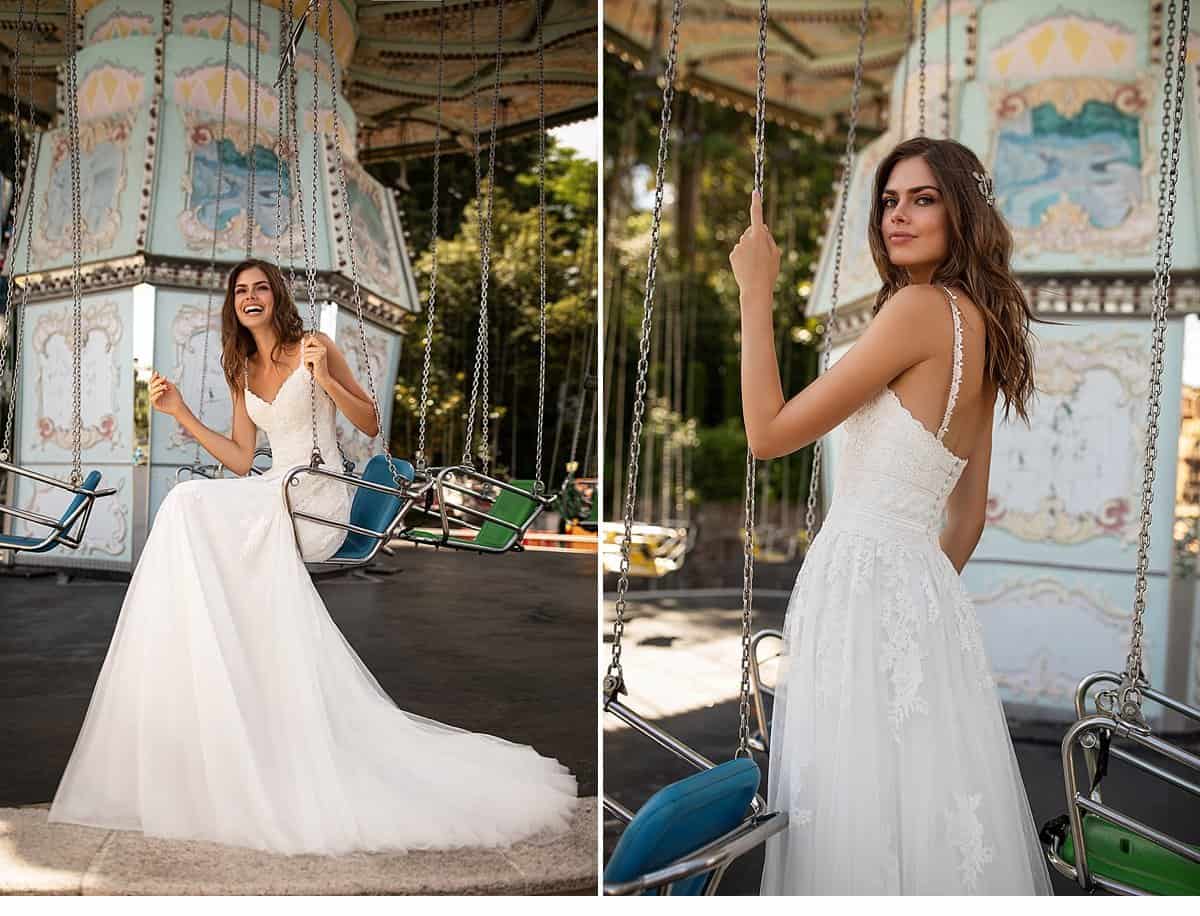 At the Minimalist One you find stunning gowns made of sleek Mikado with small, playful details.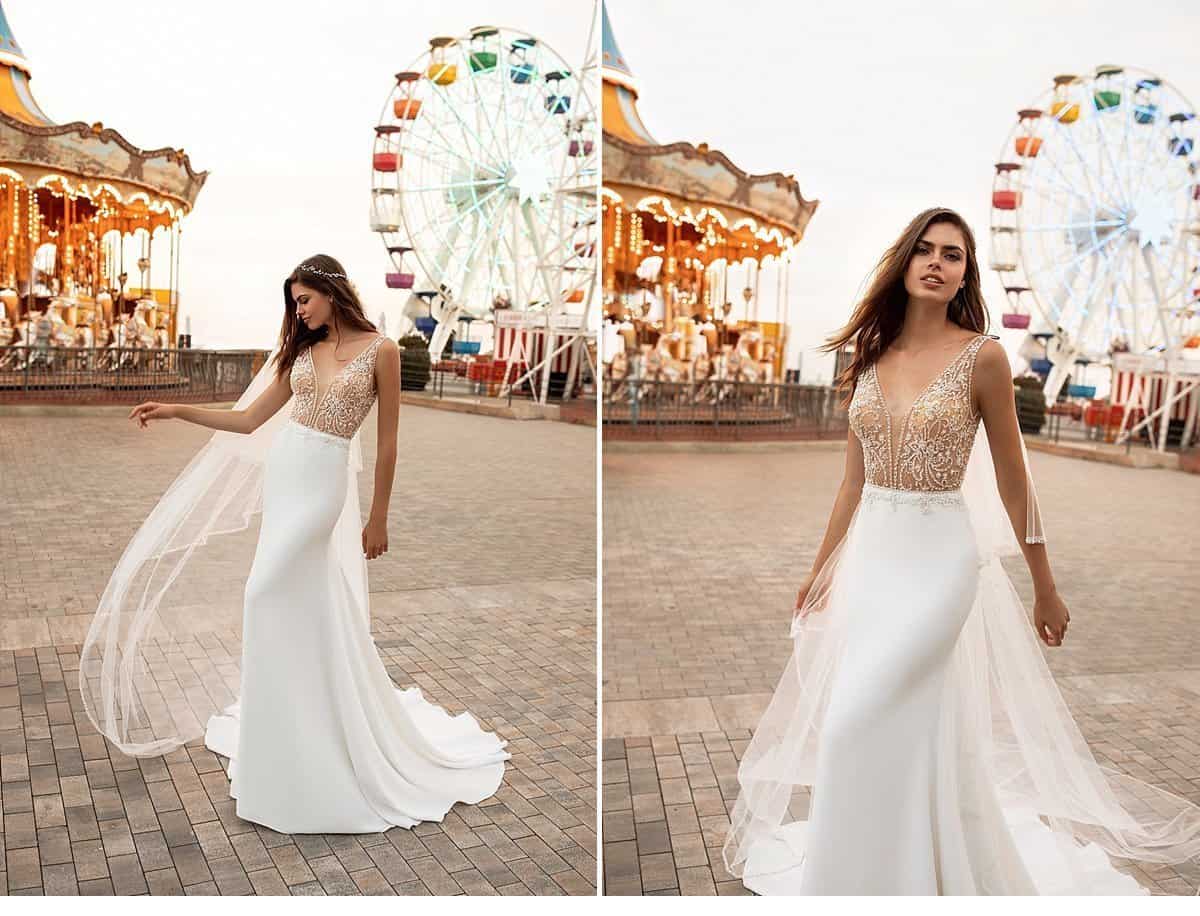 The Classic One is a selection of bridal gowns made of lace, great and less voluminous skirts – classic but with a modern twist.
In the end, it gets most romantic with the Romance One where you find dresses with precious bodices and strapless tops, as well as sweeping princess dresses for a real fairytale look.
Okay, we admit, that´s the agony of choice. But what´s for sure is, somewhere out there is the one for you. So what are you waiting for? Book your appointment at your nearest show room of The White One .