New wedding visions and modern accents
We love stylish inspirations for modern brides in search of new visions to give their wedding a personal touch.
Minimalism, discreet but with striking accents – a creative oasis of simple beauty artfully staged by event designer Sylvia Hartmann Design.
Why not make a statement with the wedding dress and surprise with something unexpected? Delicately flowing with a seductive back view, the dress dream of Ritual Unions captivates us.
The stationery of Annette Bleichert's from Grafiknest gives the guests a glimpse of the magnificent interplay of art and aesthetics that awaits them.
Sylvia Hartmann also takes other innovative paths in flower design, which despite its unusual appearance does not fall outside the minimalist framework.
The same goes for Tanja Kühn's delicious cake, which proves its uniqueness with its structure and size.
The discreetly laid table in delicate peach shades rounds of the minimalist look in a perfect form.
So less is more, when in experienced hands it melts into a harmonious whole and is captured in a breathtaking world of images by a photo artist like Anja Schneemann.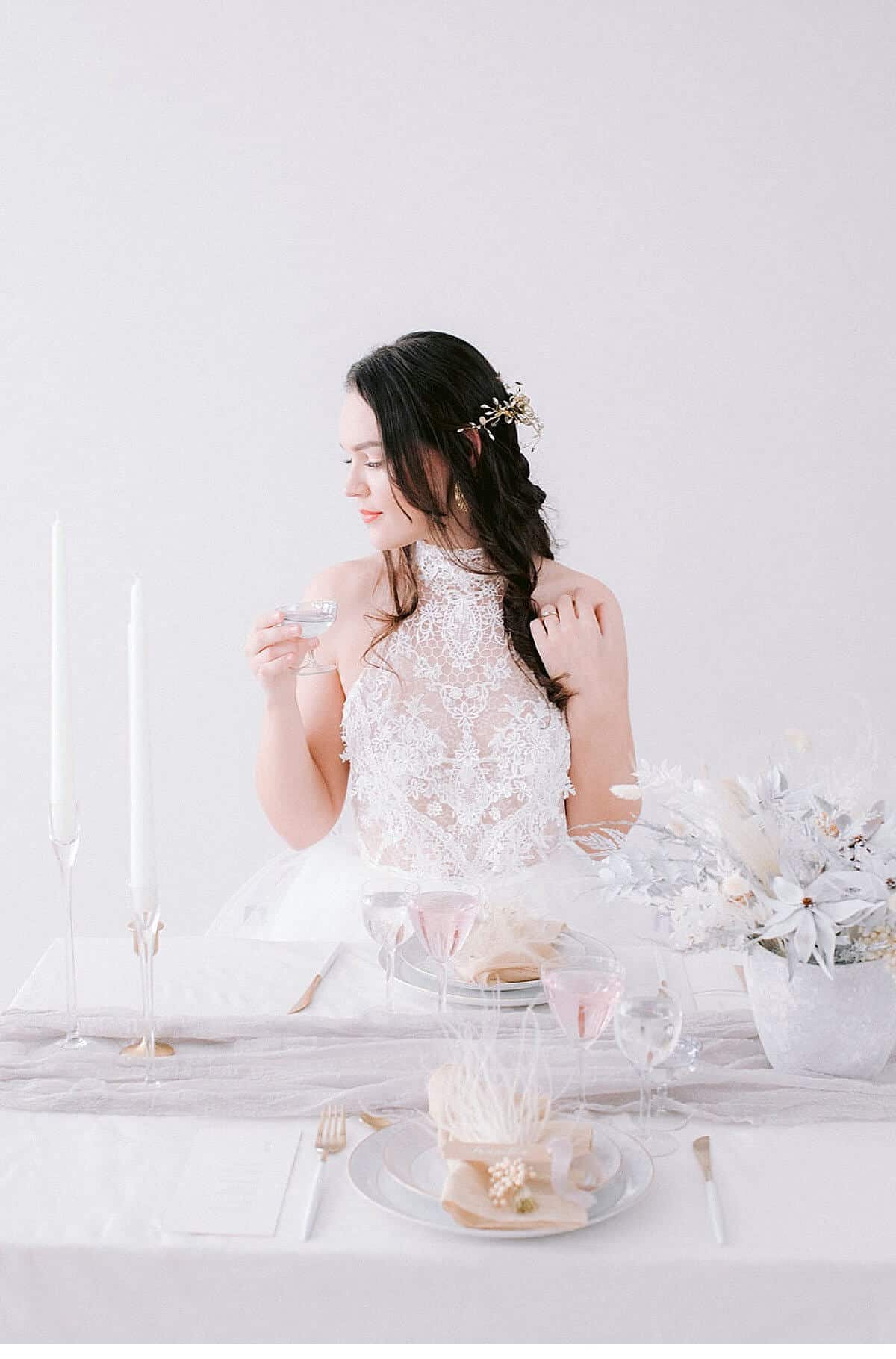 Photography: Anja Schneemann 
Wedding Stylist and Concept: Sylvia Hartmann Design
Florals: Sylvia Hartmann Design
Make-up Artist: Rebekka Masterstylistin
Cake: Süsse Verzauberung | Tanja Kühn
Stationery: Grafiknest | Annette Bleichert
Wedding Dress: Ritual Unions
Bridal Boutique: Cosmopolka Wedding Fashion | Magdalena Mzyk
Headpiece: Sylvia Hartmann Design
Rentals: Sylvia Hartmann Design
Silk ribbon: Silk & Linen
Wedding rings and shoes: private
Model: Lara