New York Love Session
Do you fancy a spectacular New York Love Session? Then join us for one of the world's most famous skylines, yellow taxis, a vibrant metropolis and the urban lifestyle of a modern couple.
Claudia and Alex live in New York. They love New York. You could almost say they are New York. Sexy, cool and sophisticated. Photographer Louise of Taylor & Porter accompanied the extraordinary couple for one day.
 "This New York City session for Claudia & Alex captured the free spirit of our modern couple as they taxi and explore the city, crazy in love, riding the subway and soaking up all the energy that this dynamic place holds."she told us excitedly.
If you´ve been to Manhattan, you know how diverse and cosmopolitan the bustling island is. Skyscrapers, bridges and facades are architectural works of art and celebrated motifs. Likewise the busy streets, lonely alleys and typical subway stations. An appropriate styling for Claudia and Alex was therefore not hard to set.
 "Stylist Lacy Geary and Florist Rebekah Clarke Moody of Forage Botanical created a monochromatic look that was elegant yet free spirited and contemporary. With designs by A la Robe, the look was one of lovers who are thrilled to be soaking up all that life has to offer, enjoying every moment and living their lives as dynamically as the city they chose to be in."
But even the artist behind the camera left nothing to chance, as she told us: "I carefully used black and white film to achieve a timelessness and mood that perfectly suited the city scene, selecting the colors when used, with upmost care."
We are both fascinated and enchanted by the fantastic result and the vivid imagery of Taylor & Porter.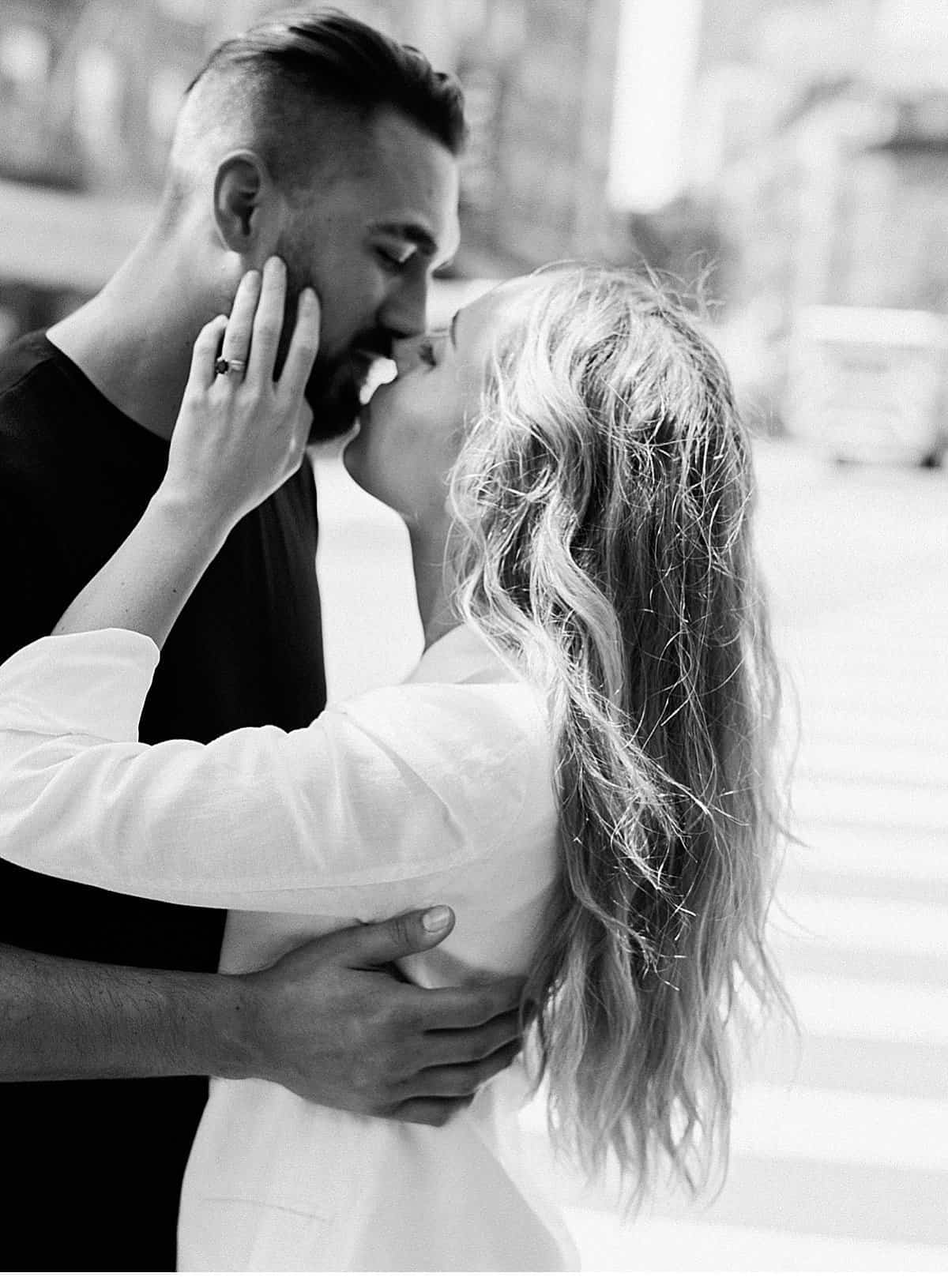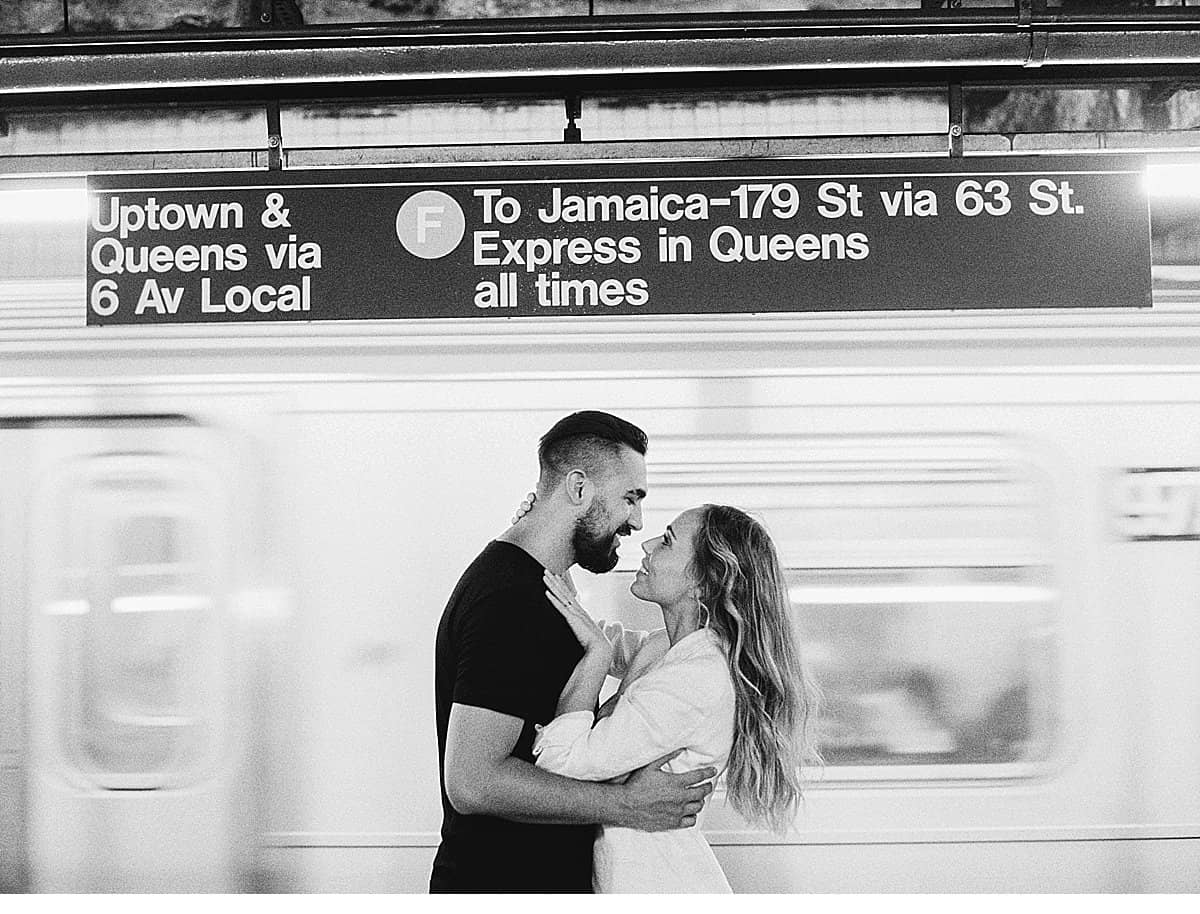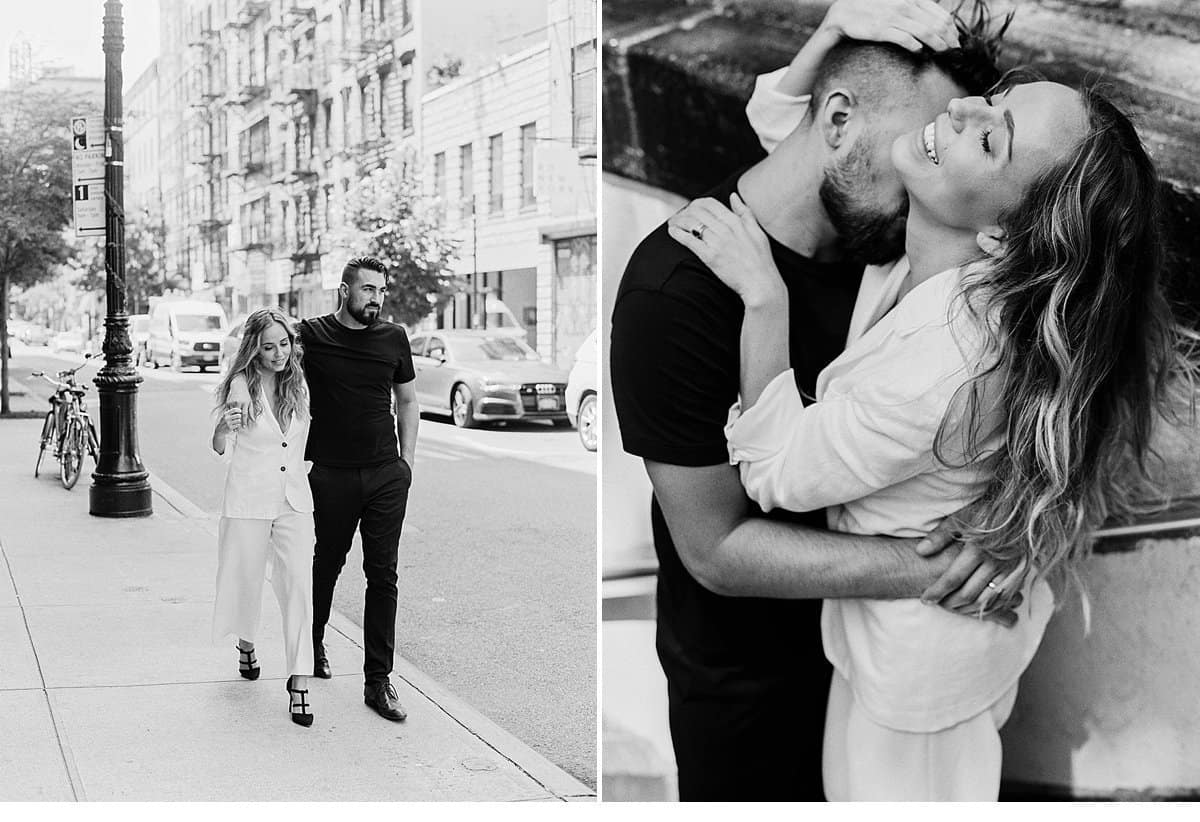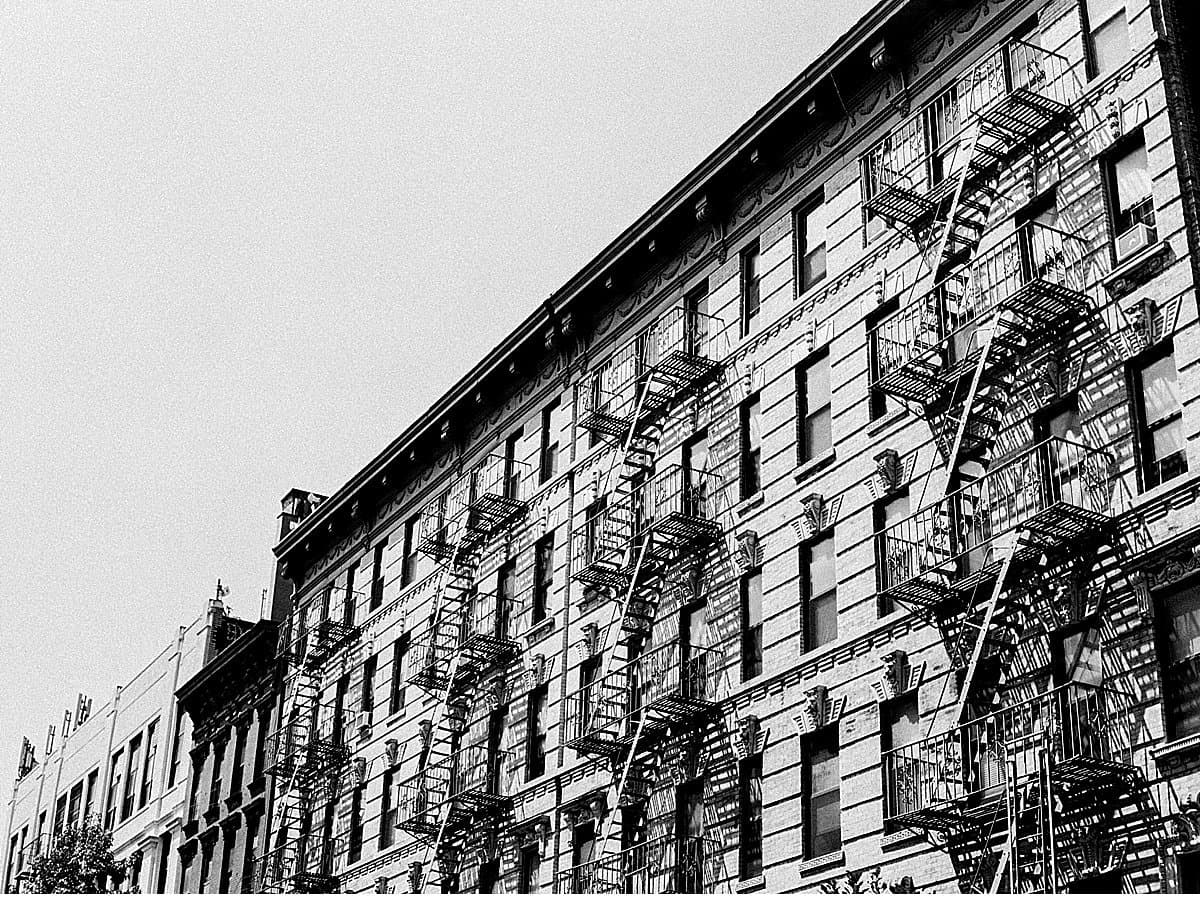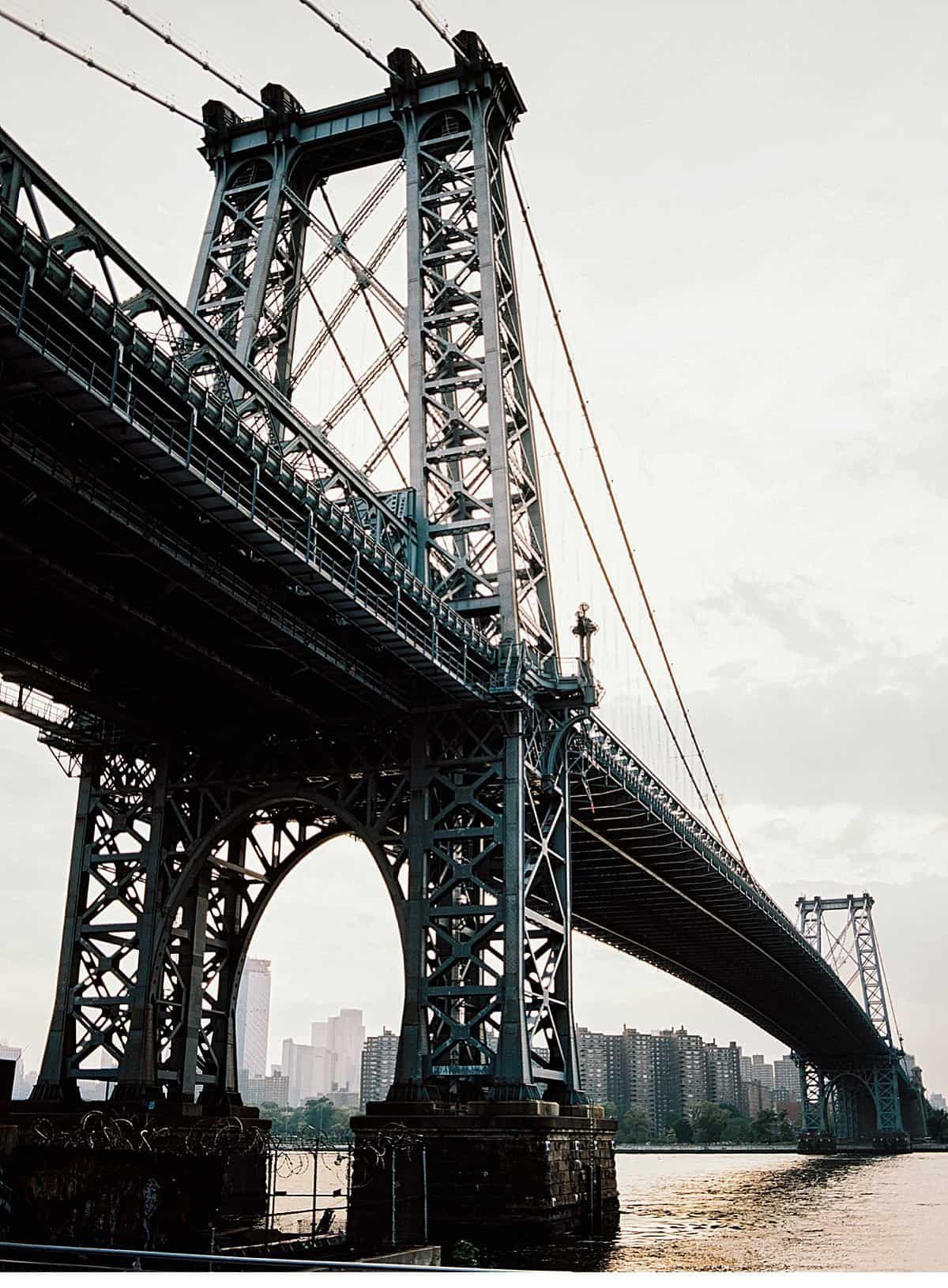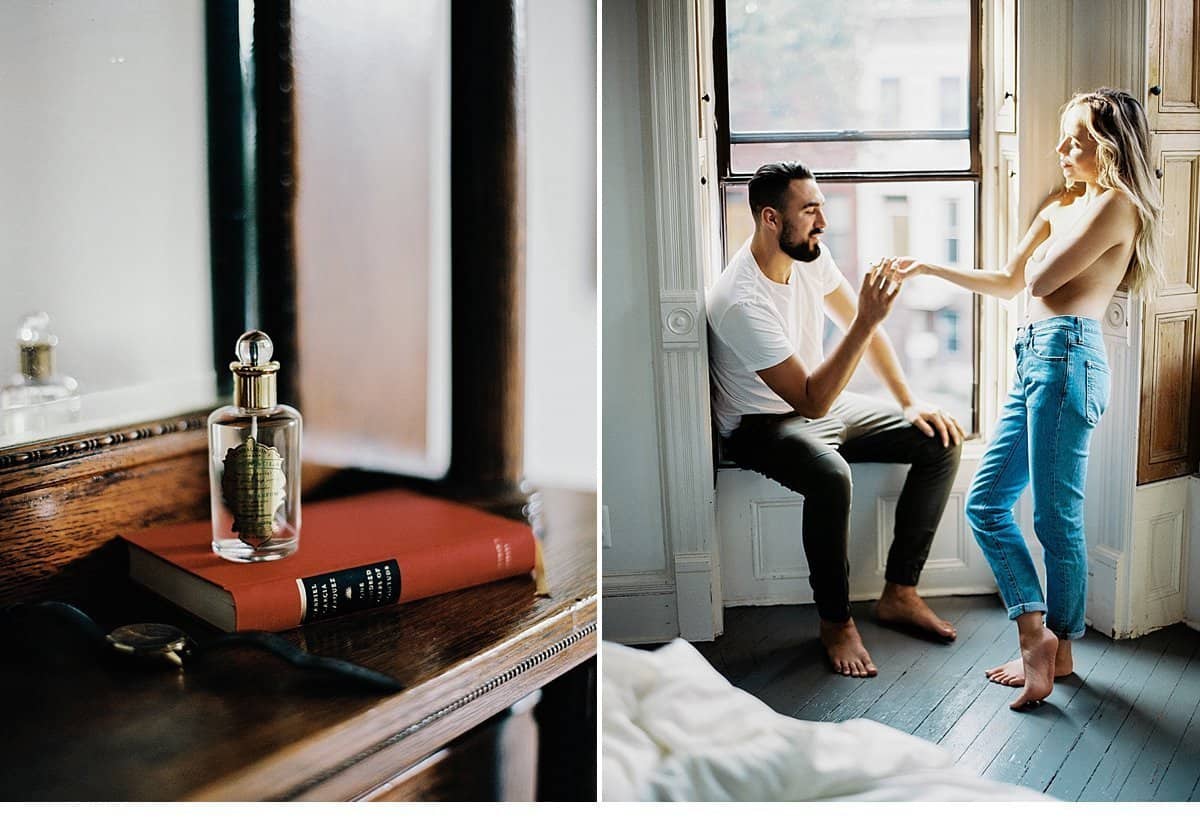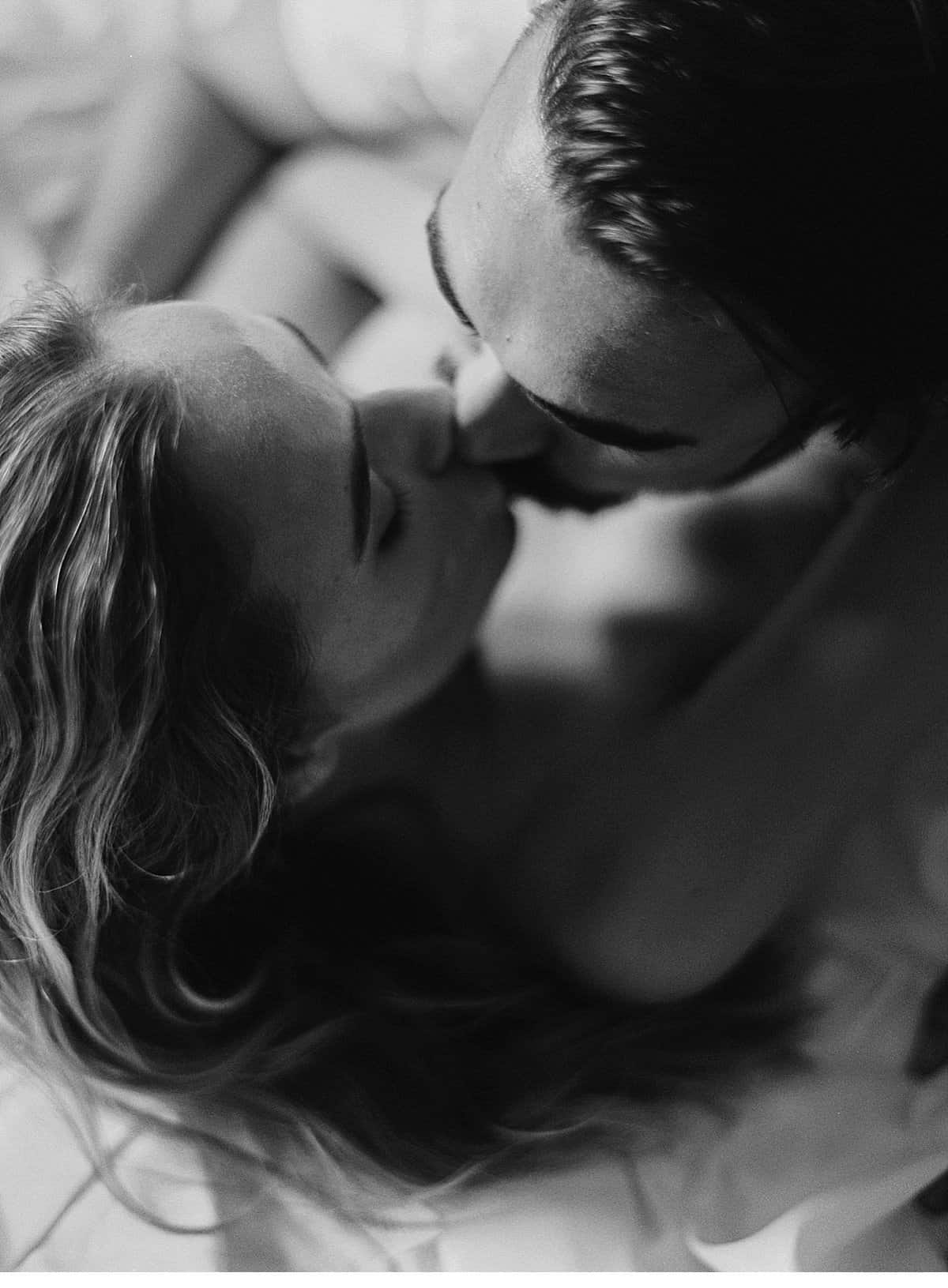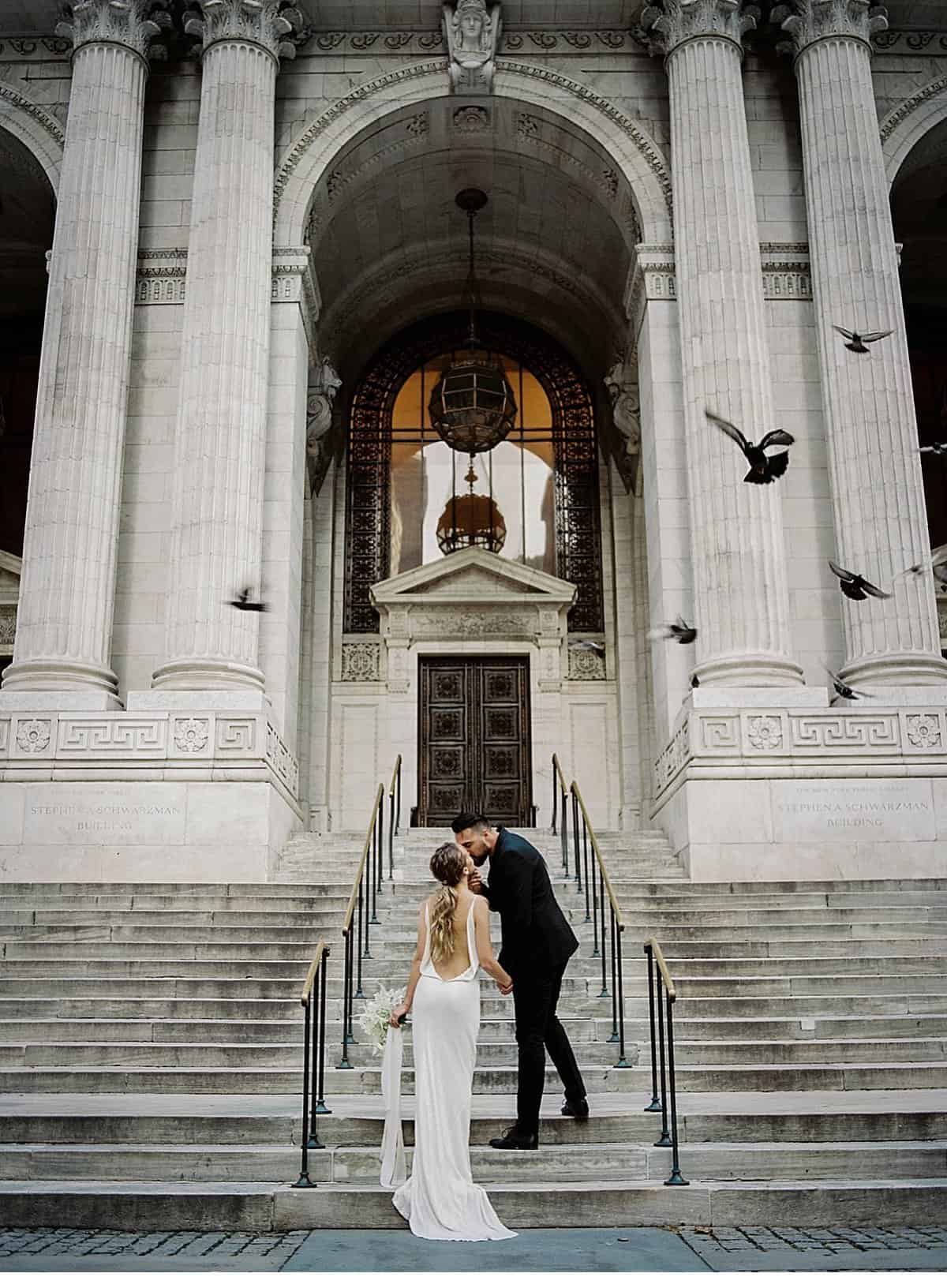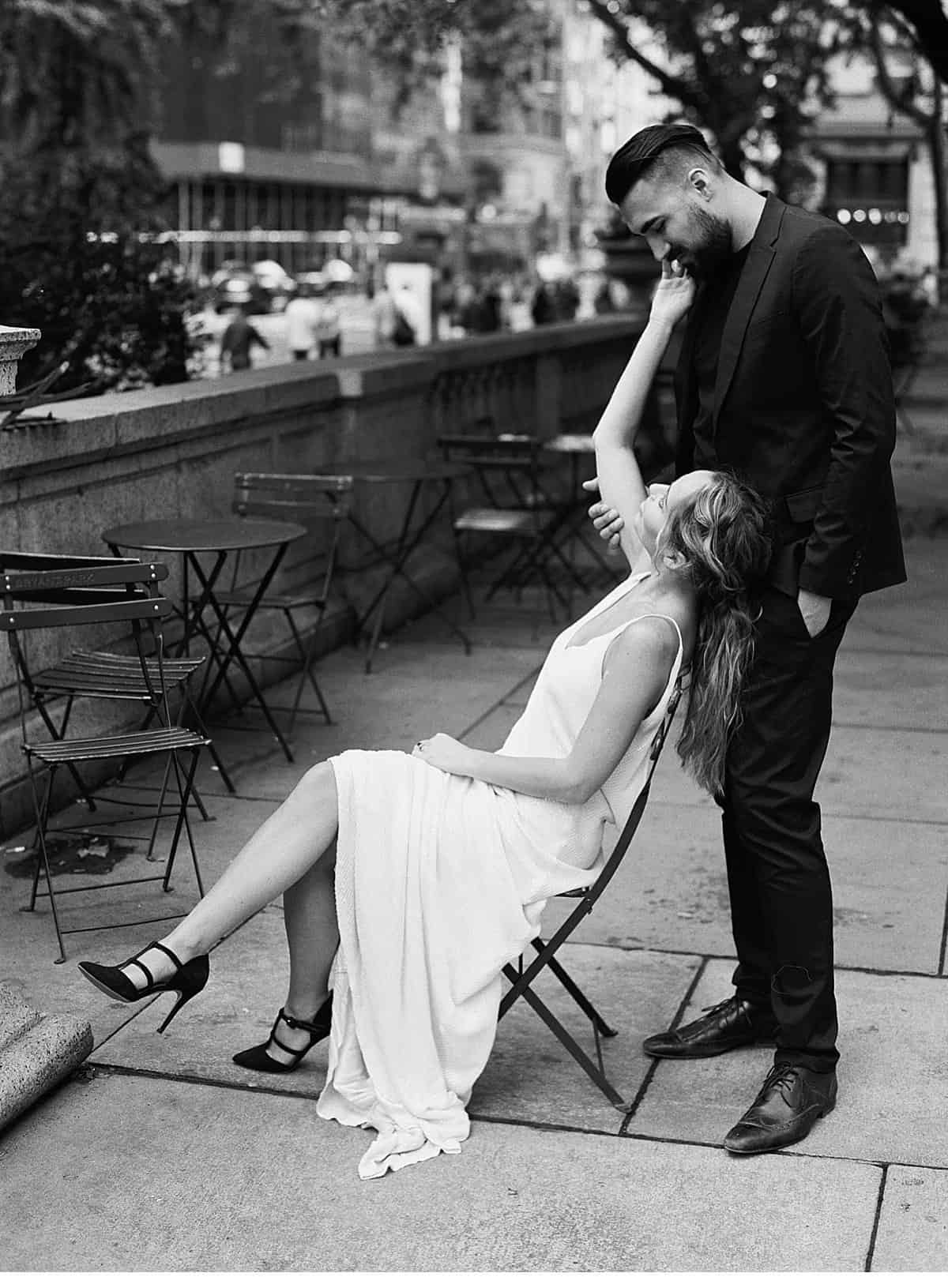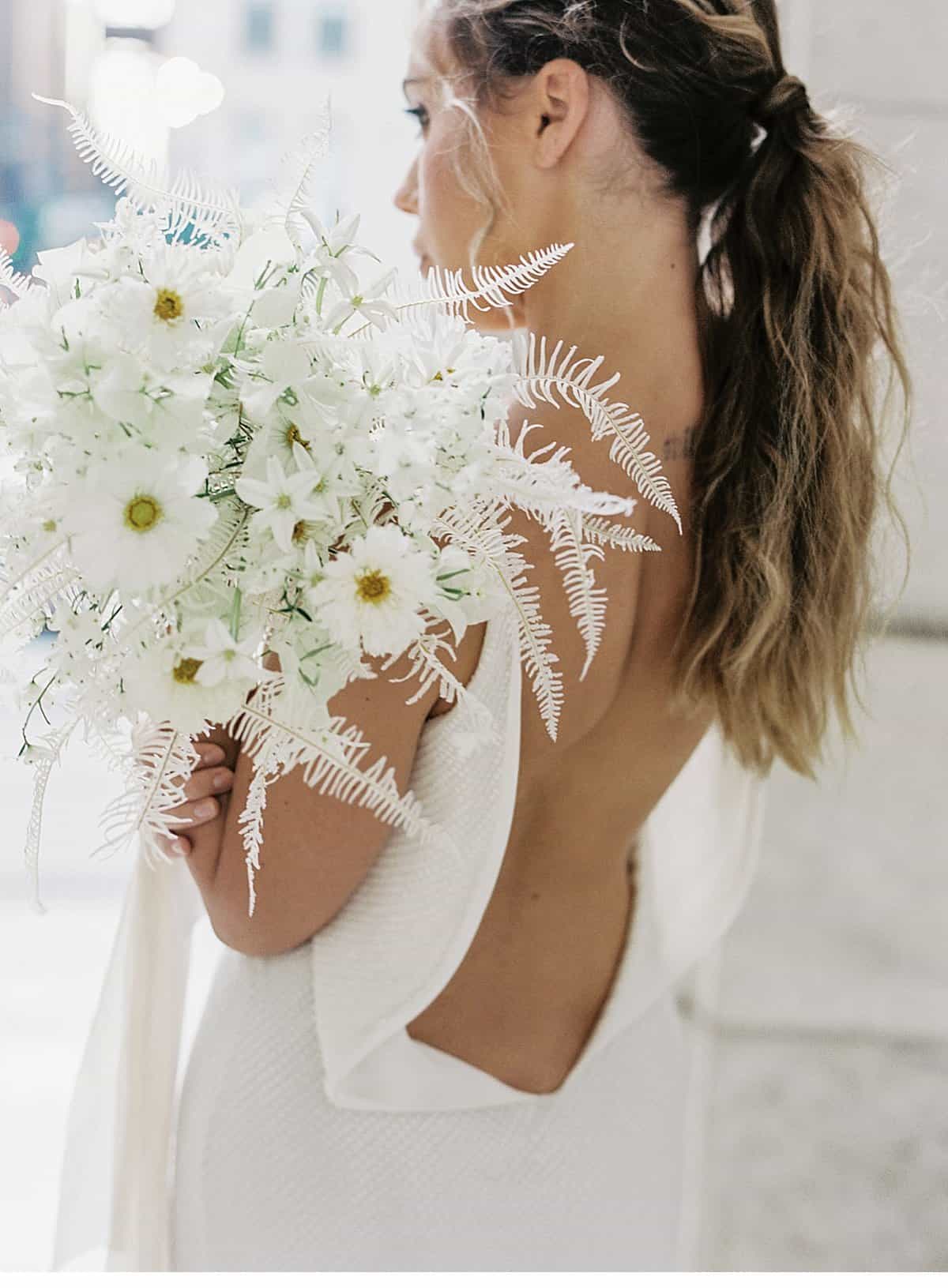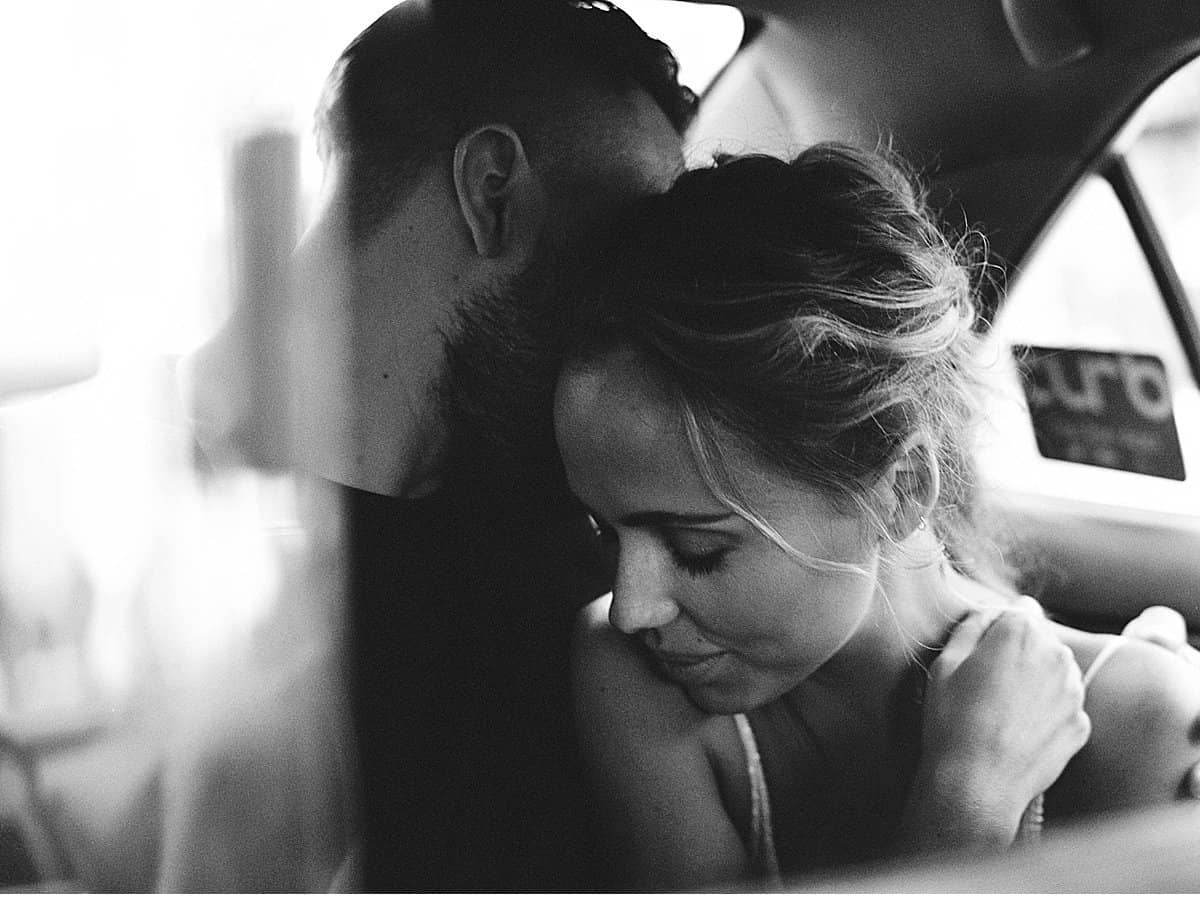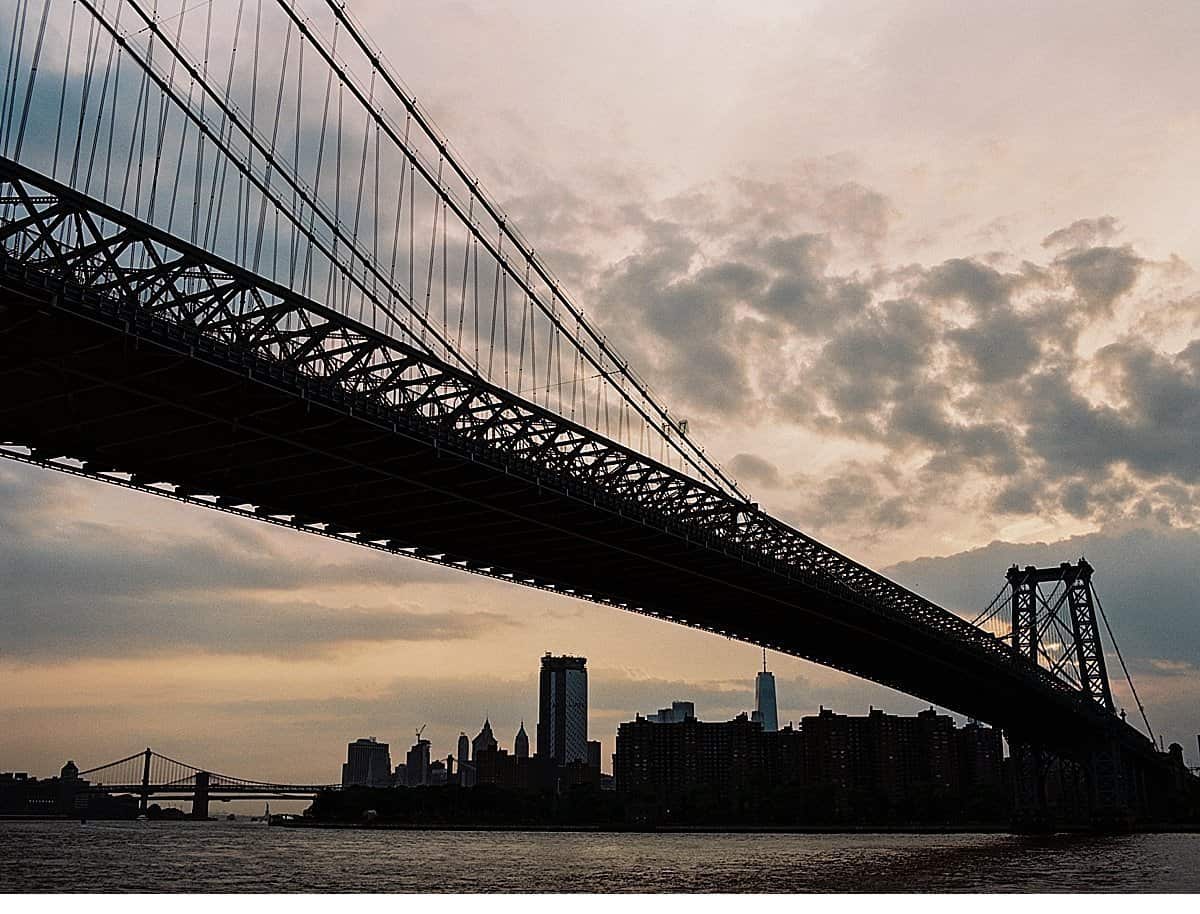 Photography TAYLOR & PORTER 
Planning,  Design & Styling LACY GEARY 
Dress A LA ROBE 
Boutique SPINA BRIDE 
Florals FORAGE BOTANICAL 
HMUA SHARON BECKER 
Silk & Ribbon SILK AND WILLOW