Nostalgic bridal inspirations with modern accents
Are you ready for some antique bridal inspirations of today? Then the fantastic shots of wedding photographer Maria Francesca Nitti are just right for you.
Because how Nadia and Vanessa of saRtoria sentimentale brought the centuries-old Franciscan Convento di San Francesco to life is truly unique.
"A new harmony between man and nature and a deep connection between nature and the divine." they told us.
A concept that, together with Wedding Planner Joy Wedding Planner, was created and implemented in a fascinating way, right here in the heart of Italy, between the mountains of Rimini.
This created a very special atmosphere, a mixture of mysticism, dedication and grace. Torn between extravagant modernism and down to earth vintage.
"Our bride is suspended in time, she moves quietly in the ancient Convent, contemplates nature, holds objects and plants as symbols of love and good omen for her future."
However, we see so much more in it. For example, how much attention even the smallest details got from the whole team or how perfectly and lovingly each scene was arranged. Above all, the artful creations of saRtoria sentimentale are small masterpieces of their own, which greatly influenced the overall picture.
"White and green were the main colors, together with gold and black accents. Nature and shapes such as roots, branches, flowers, spring buds and leaves were our protagonists." the floral designers Nadia and Vanessa explained.
If you would like to know what the entire scenery around the floral protagonists looked like, then visit Maria Francesca Nitti 's picture gallery with us!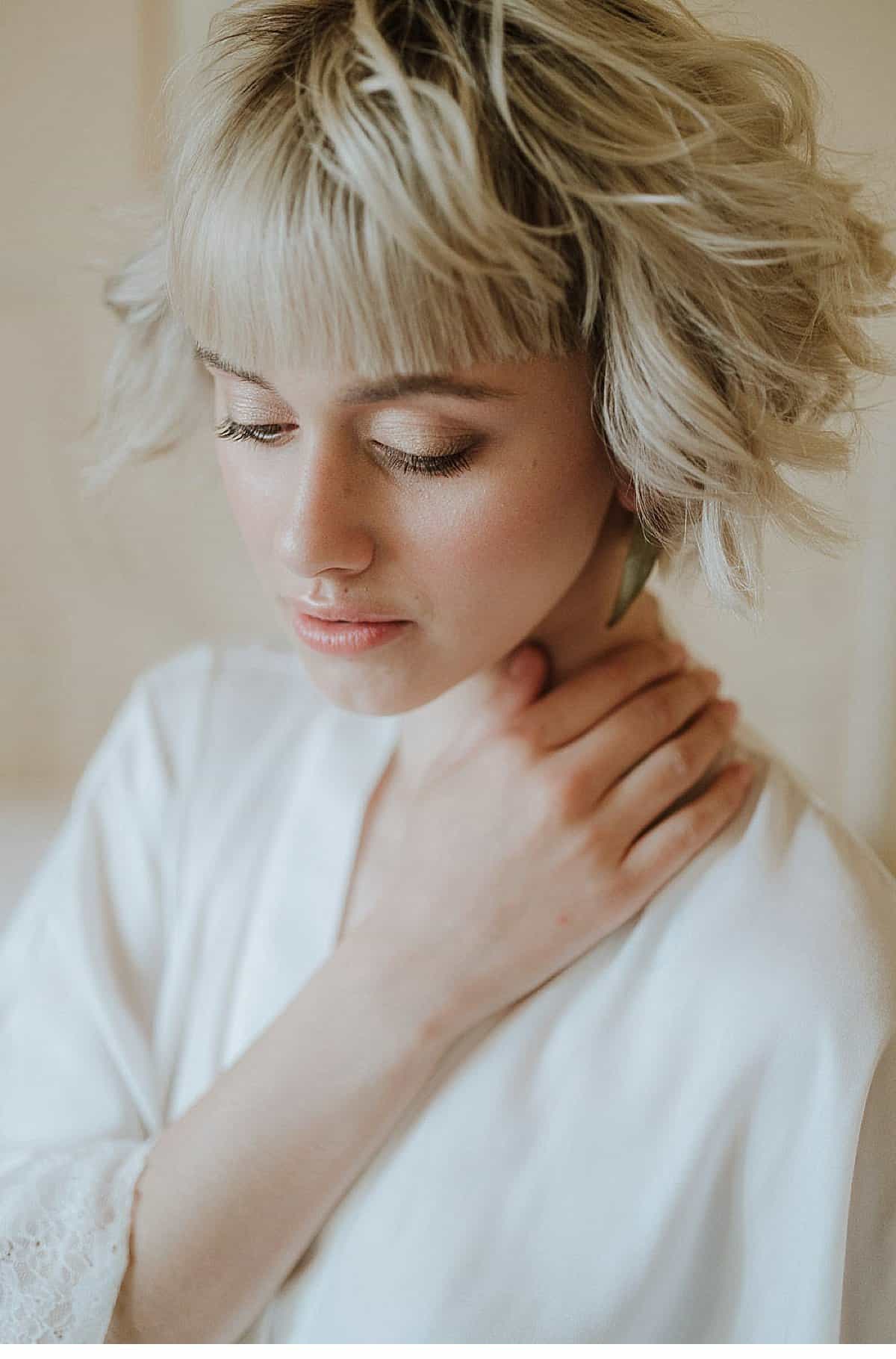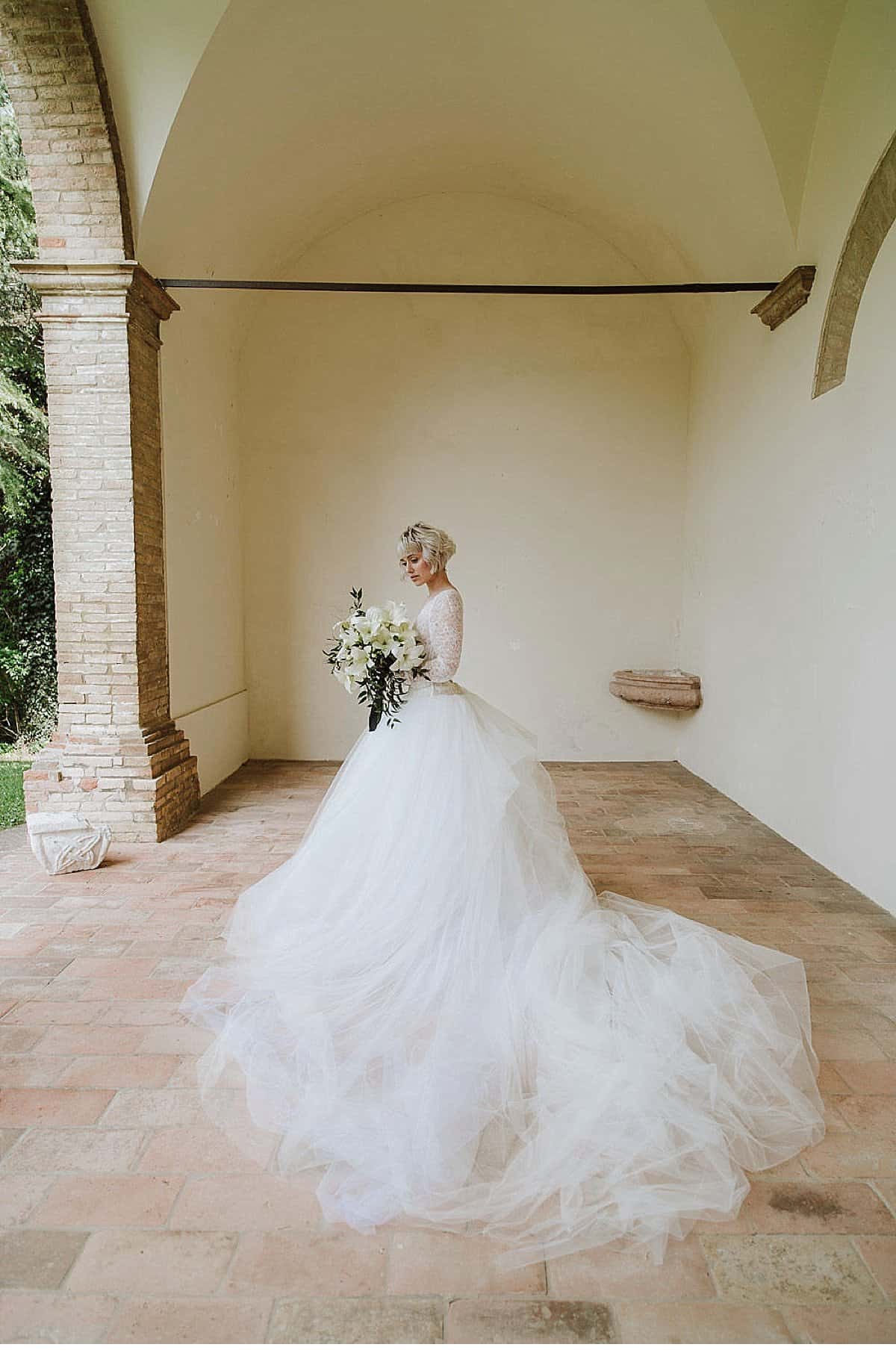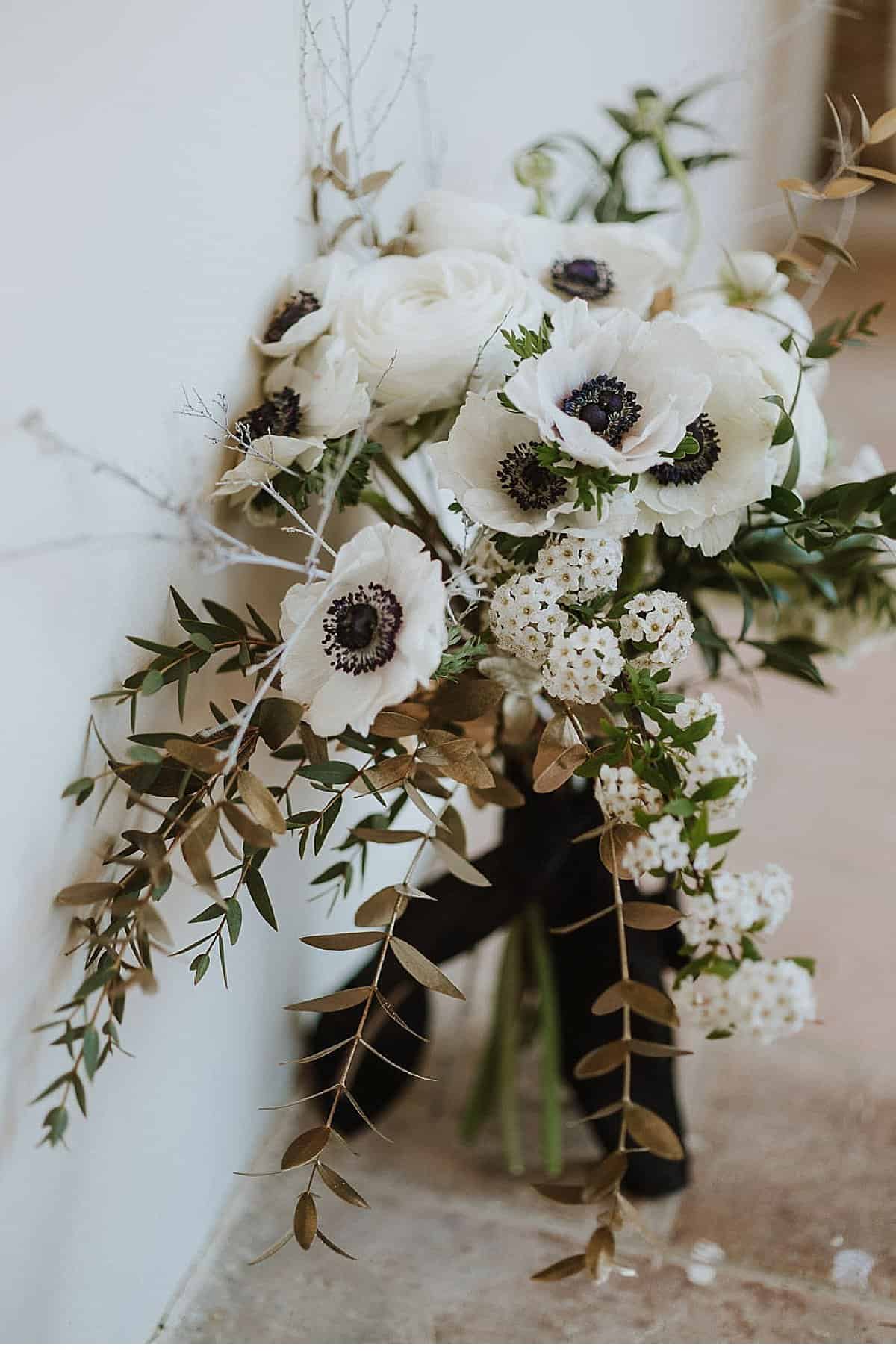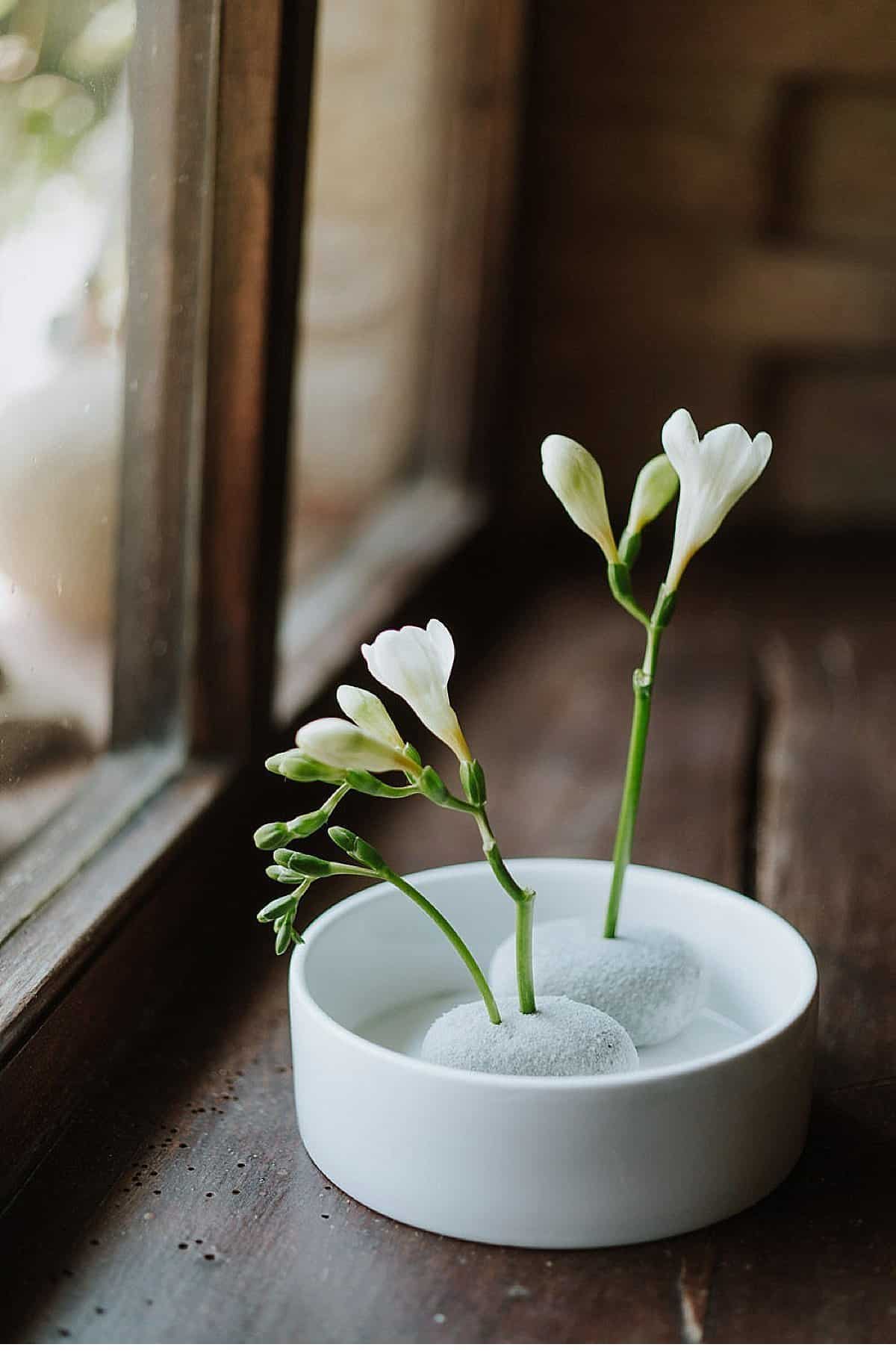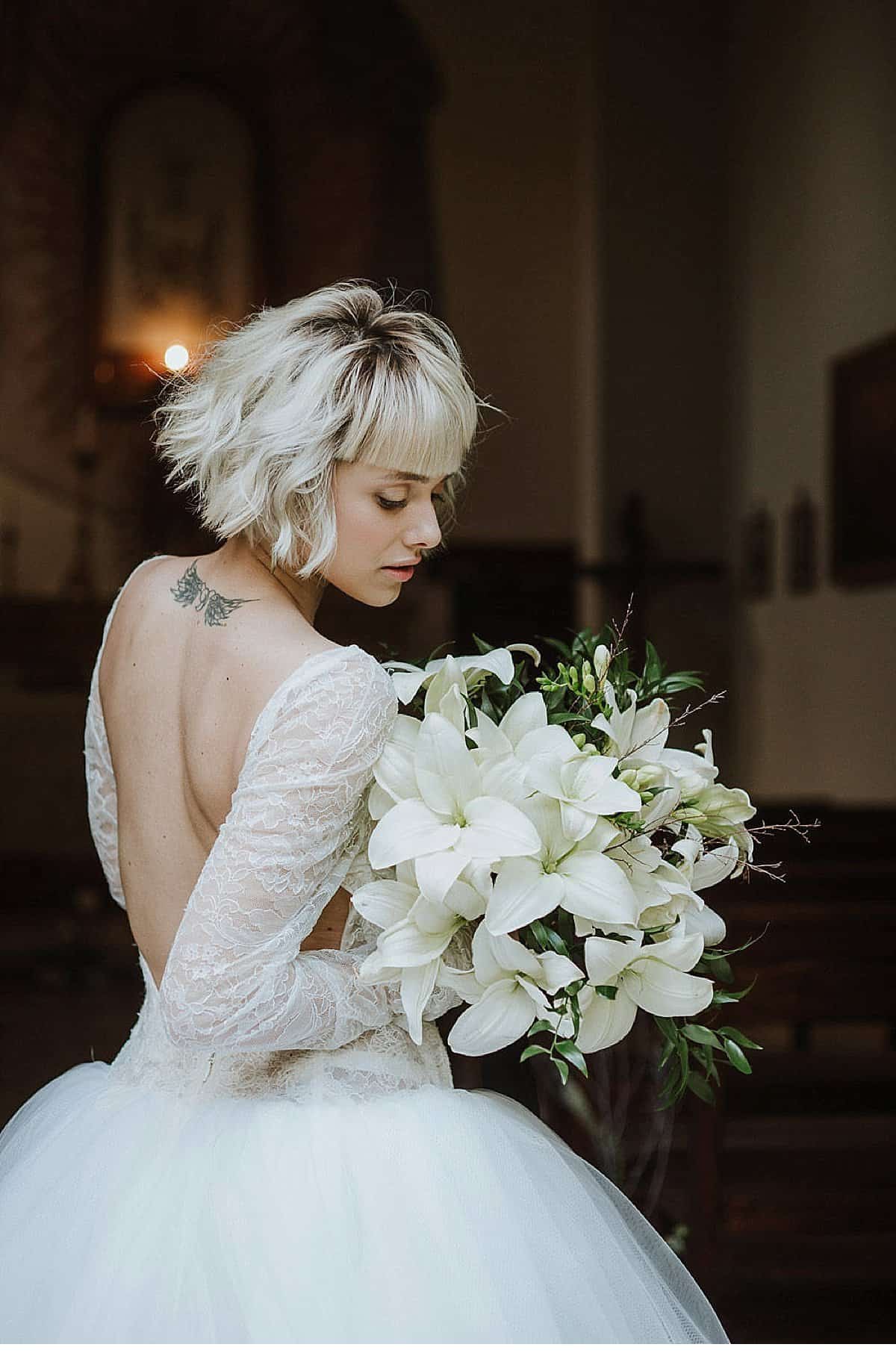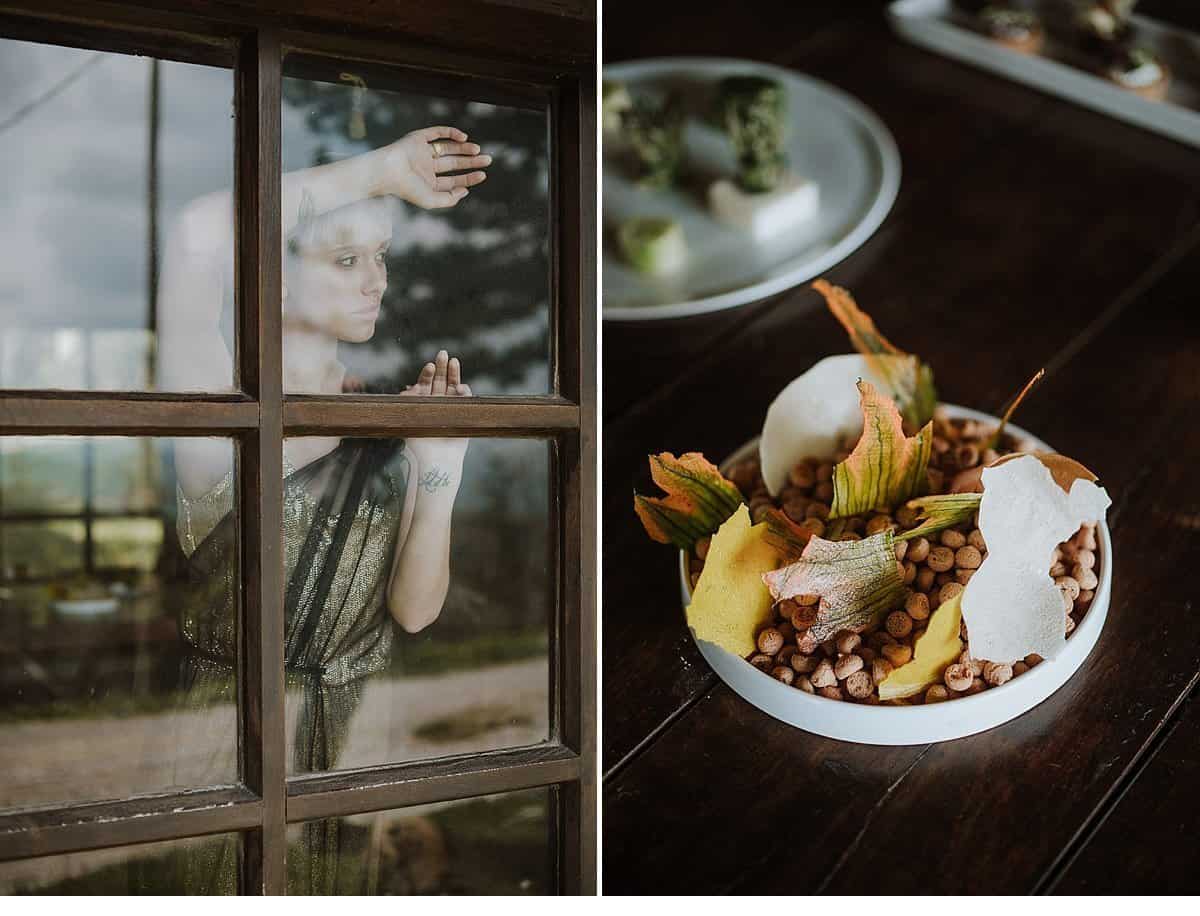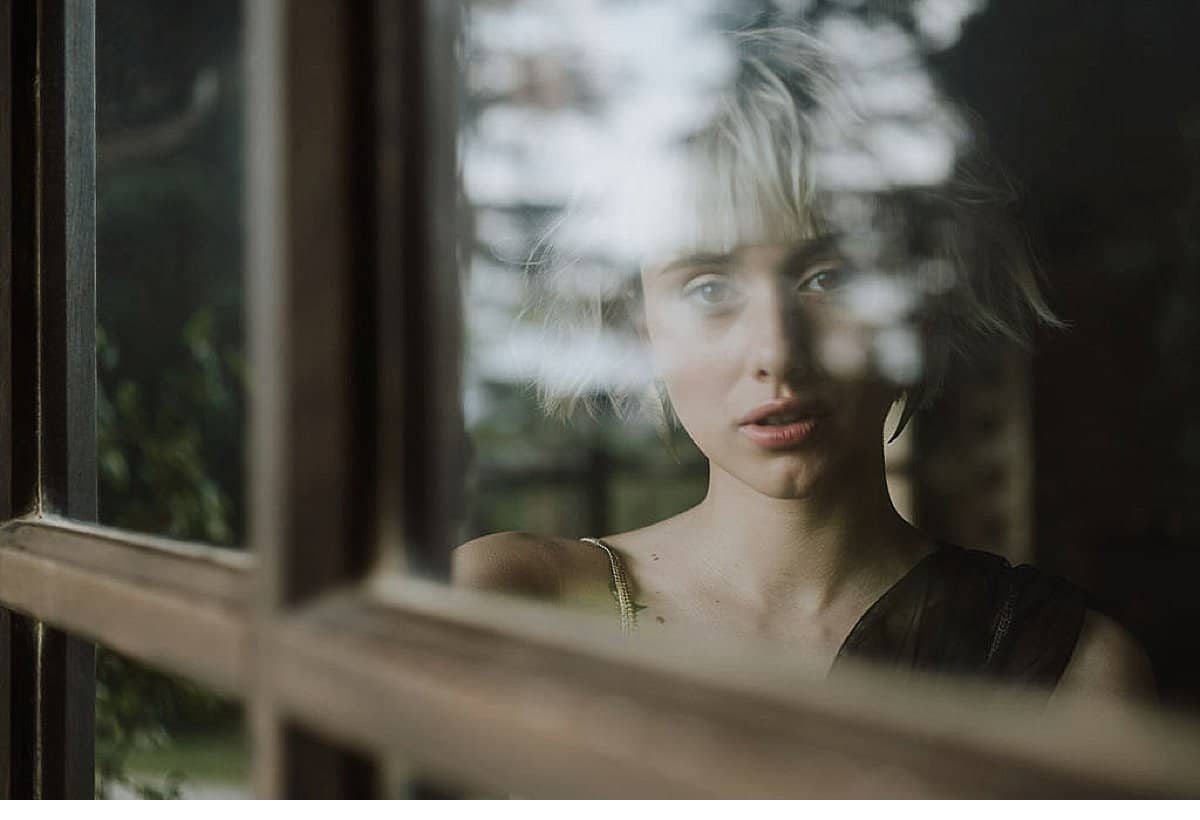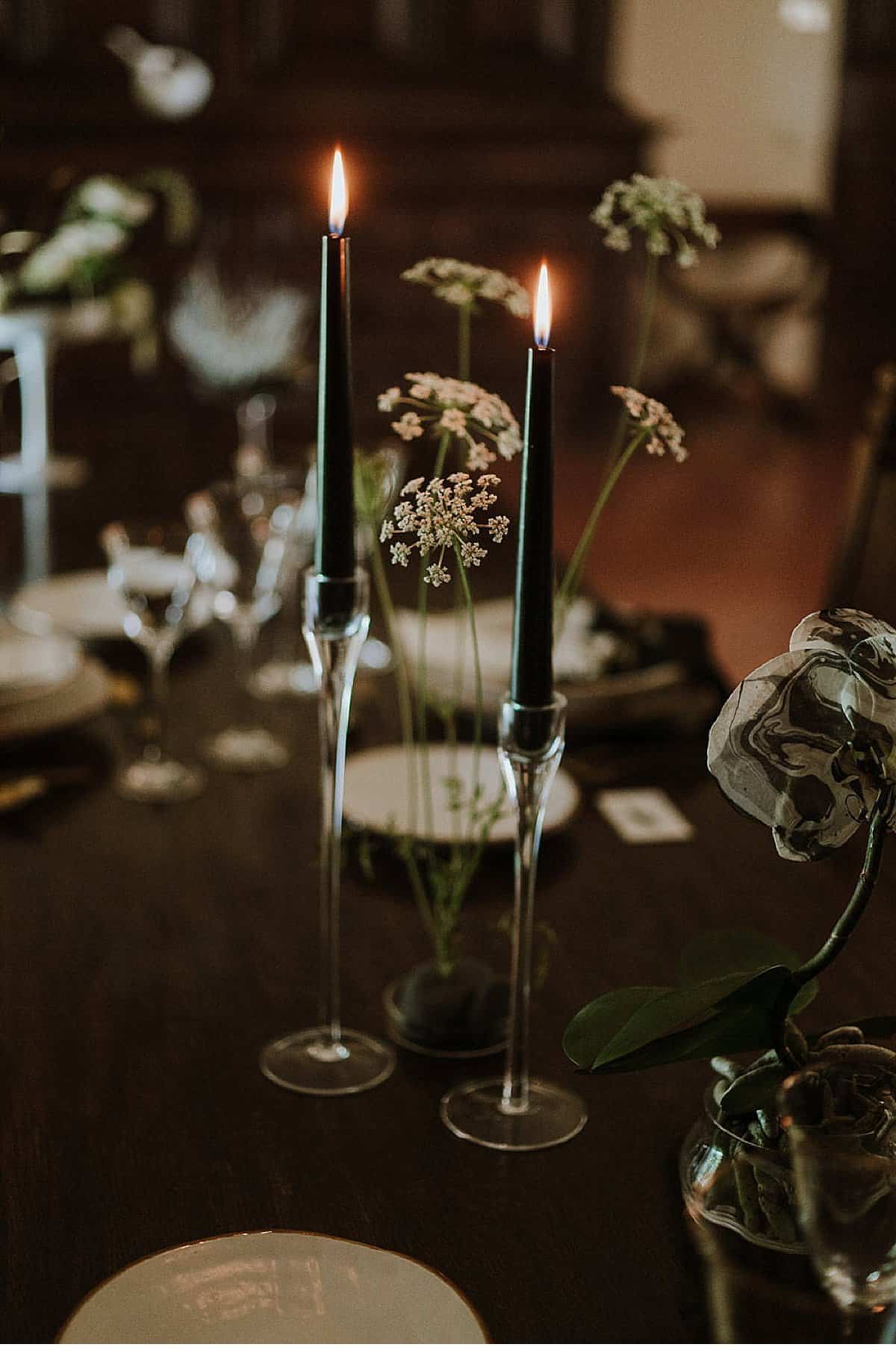 Concept, art direction and design: saRtoria sentimentale
Photography: Maria Francesca Nitti
Videography: Mirco & Anisa Wedding Videographer
Planning: Joy Wedding Planner
Floral design: saRtoria sentimentale
Location: Convento di San Francesco
HMUA: Aldo Coppola Team Rimini
Bridal Gown: Vera Wang via Agnetti Boutique Macerata
Bridal Shoes: Loriblu
Dress: Tela9 + Mes Demoiselles – Spazio Massimo Fano
Shoes: Steve Madden – Spazio Massimo Fano
Lingerie: Yamamay
Jewellery: Michael Michaud
Perfume: J'Adore Christian Dior
Stationery: saRtoria sentimentale
Handmade stamps: Nidoramo
Tableware: Tableset Luxury Rentals
Custom silk napkins: saRtoria sentimentale
Decoration items: Lene Bjerre – La casina Fano
Cake and sweet table: Pasticceria Tomassini Riccione
Finger-food: Catering Girasoli
Model: Sara Mun