Symbols for light and love
There is a crack in everything, that's how the light gets in…. sang Leonard Cohen in his hymn. Before him, it was Hemingway who spoke of what appears to be a "rupture" of what we know and how we function, and even earlier, Rumi dealt with the deep intimacy and affirmation that times of challenge can bring to the world.
Wedding planner Christina Lazopoulou of Vintage Weddings & Events explored the theme of cracks, light and love with this editorial. With a lot of passion and sense for style and aesthetics, she implemented her visions in impressive details.
Photographer Aristotelis Fakiolas accompanied the dedicated wedding planner and her team to breathe life into these luminous inspirations.
From Christina Lazopoulou of Vintage Weddings & Events, "This photo shoot was created considering these words, their meaning, and their allusion to a time that can be described as unprecedented. In the midst of closure and before hospitality and destination wedding services became accessible again in our country, our team set out to find the light between the cracks, a way to create something absolutely enchanting with the most minimalist means, and a way to translate a heritage story into one of organic beauty and tender love.
Thessaloniki may be a modern destination in northern Greece, but for connoisseurs it is also a city with a very special fin de siècle flair. The designs of the French architect and urban planner Ernest Hébrard are proof of this. The streets were practically empty as we took the elevator to the second floor of the 1925 Art Deco masterpiece, the Hermeion, Thessaloniki's first ever department store. And like a mesmerized Carrie Bradshaw, we sighed, "so this is where they keep the light…" upon our arrival at the elegant, plastered Lumiere Studio, whose huge windows look out over the city skyline. " It was just perfect.
We firmly believe in keeping things intentional for the bride and groom, and while our first thought was that this space could be the perfect backdrop for a plethora of colors to explode, at the same time we kept falling under the spell of its clean lines and vibrancy. We thought of naturalism, the crack through which the light seeps and spreads, the delicate movements of the dresses and a softly decorated celebration that looks graceful inside, but at the same time almost floats above the city. The long white curtains billowed as the breeze blew from the large windows, giving us a sense of freedom and early summer sweetness.
Fritillaries, Hedera Ivy, Hellebore, Matthiola and Rosehip were thoughtfully selected by botanical designer Evergreen Flower Market arranged to follow the movement of the light falling on the facade of our studio, embracing stems of tulips, ranunculus, alliums, roses, freesias and delphiniums, while Viburnum carlesii and eucalyptus complemented the olfactory notes of our flora; all unpretentious, freshly picked and well chosen to complement the clarity of the ambience and the airy character of a bride who knows how to be refined. We kept our table settings clean and simple, a nod to subtle naturalism, small gold accents, gray linens and custom stoneware gilded with single-line drawings, matching marble napkin rings and menus carved in marble.
Desserts served in marble glass trays and sparkling wine served on matching coasters from MaryGro and Narcissus Fine Art harmonized perfectly with the calm, dove gray accents of the table settings, becoming little "cracks" through which the light filtered in. Our bride wore two dresses by designer Luccia B, whose different looks brought out the charm of the city and the idyll. A classic A-line dress with sweetheart heart and practically invisible but totally functional pockets and a ruffle skirt open back dress in gradient color paired with handmade glass effect shoes by Fairymadeshop, dressed our muse, whose natural beauty was highlighted by dewy makeup and two pretty hairstyles that exude elegance.
As designers, we have a special soft spot for spices and herbs, seeds and grains. Since they are a symbol of light and love in many areas of Greece, including ours, we wanted to decorate Manousenia's invitation suites and paper elements with a handful of these little treasures. Manousenia, who also designed a cameo of our nature-loving, light-loving bride on the suites, followed the path of the sun on the styling flatlays to indicate the passage of time as the light changed in our space."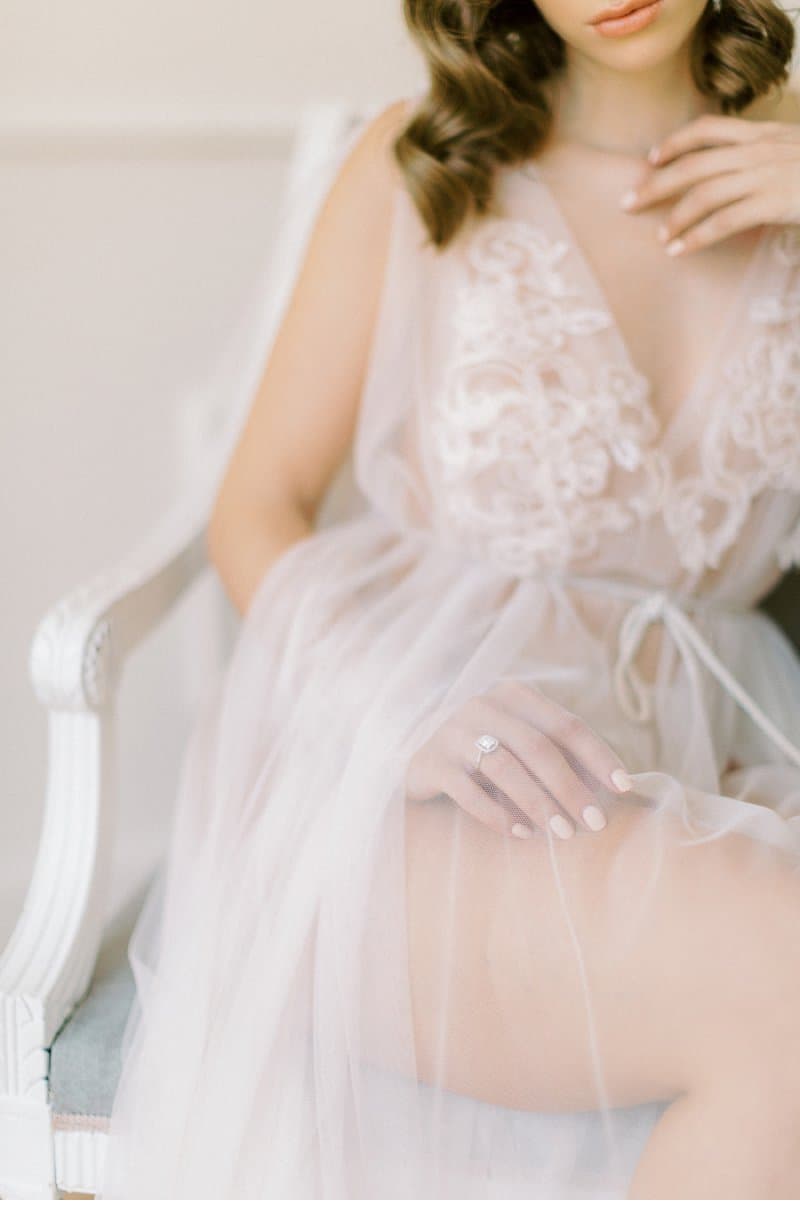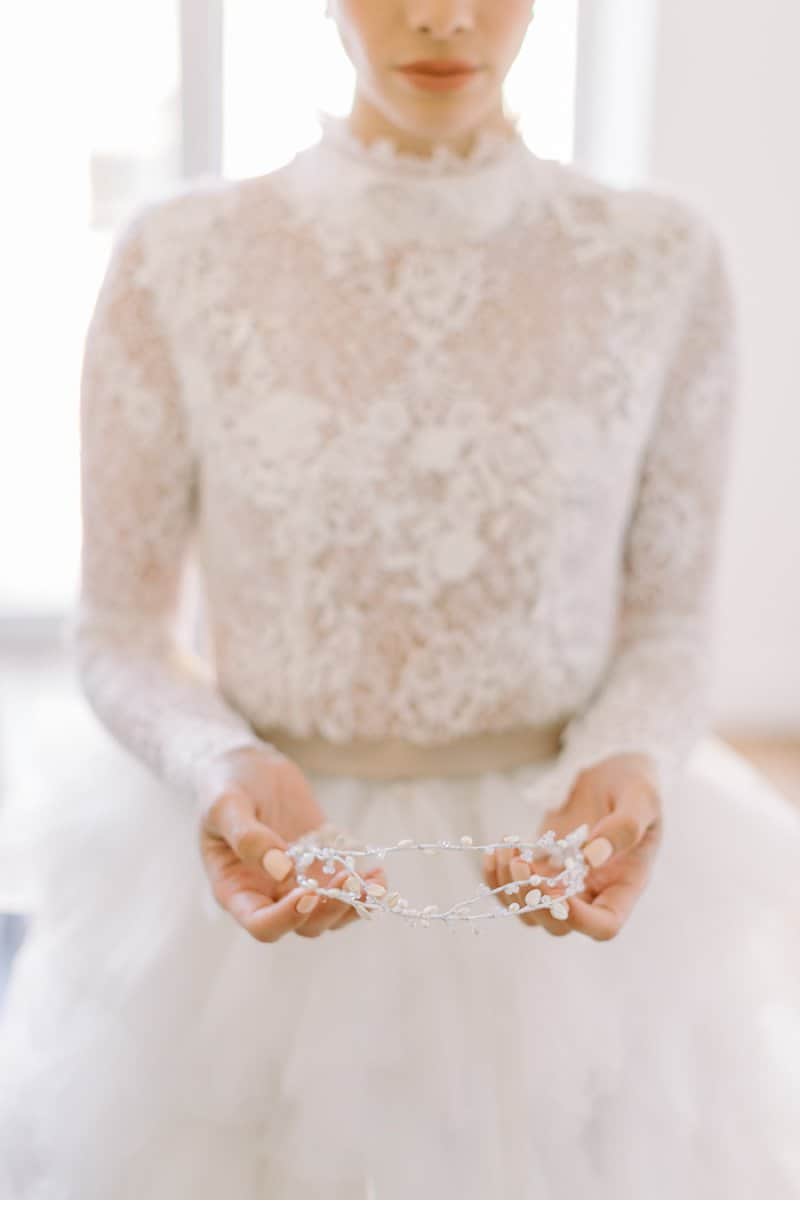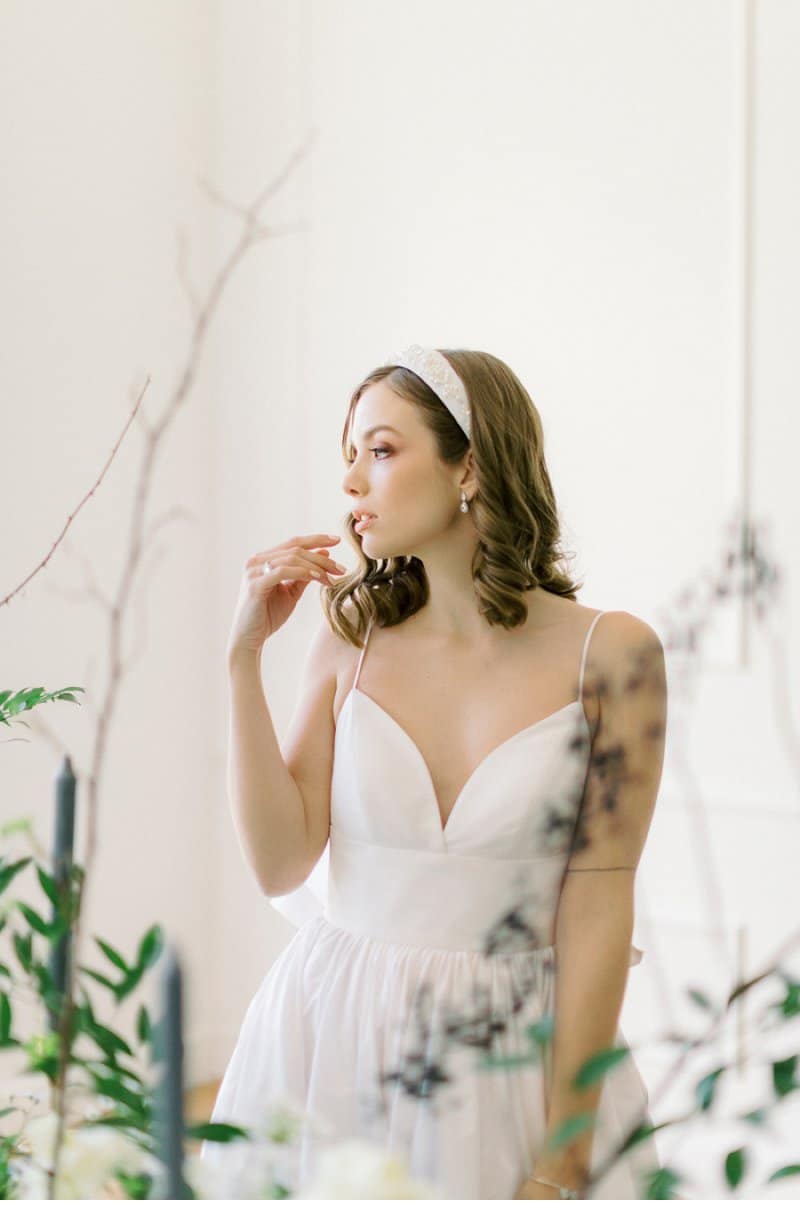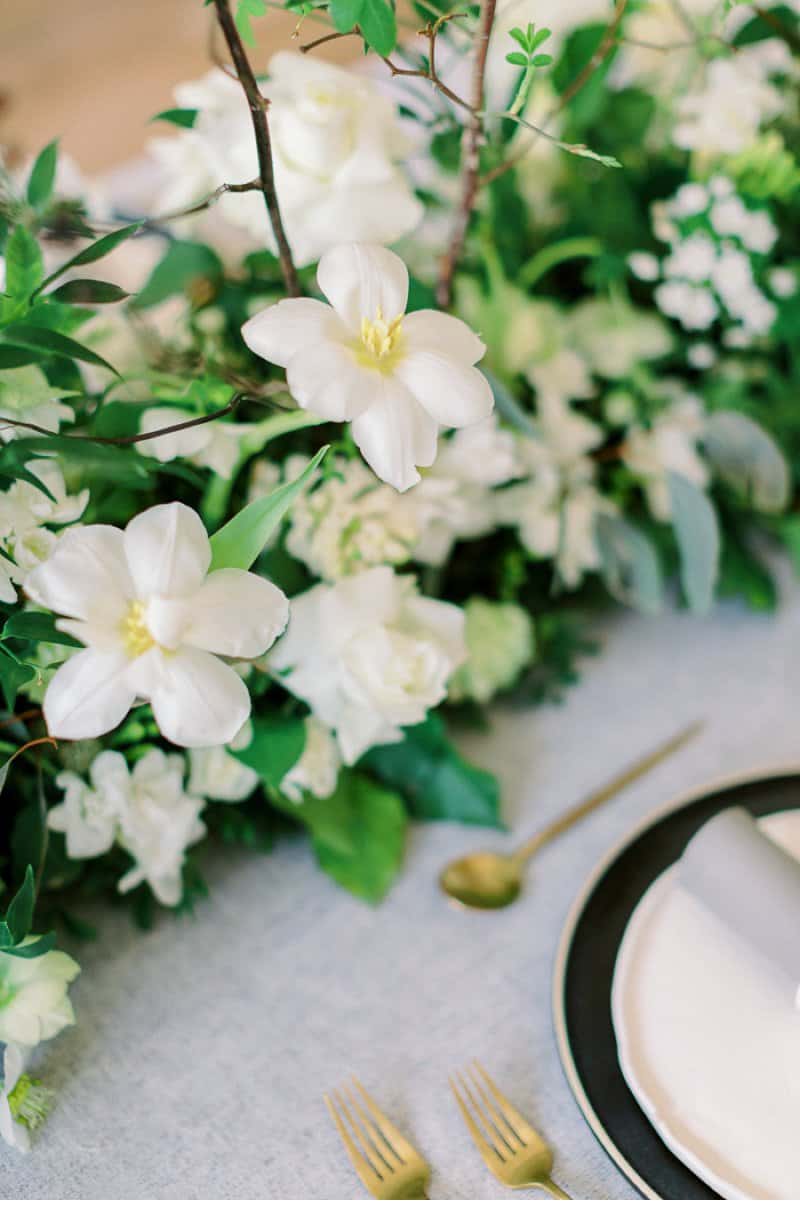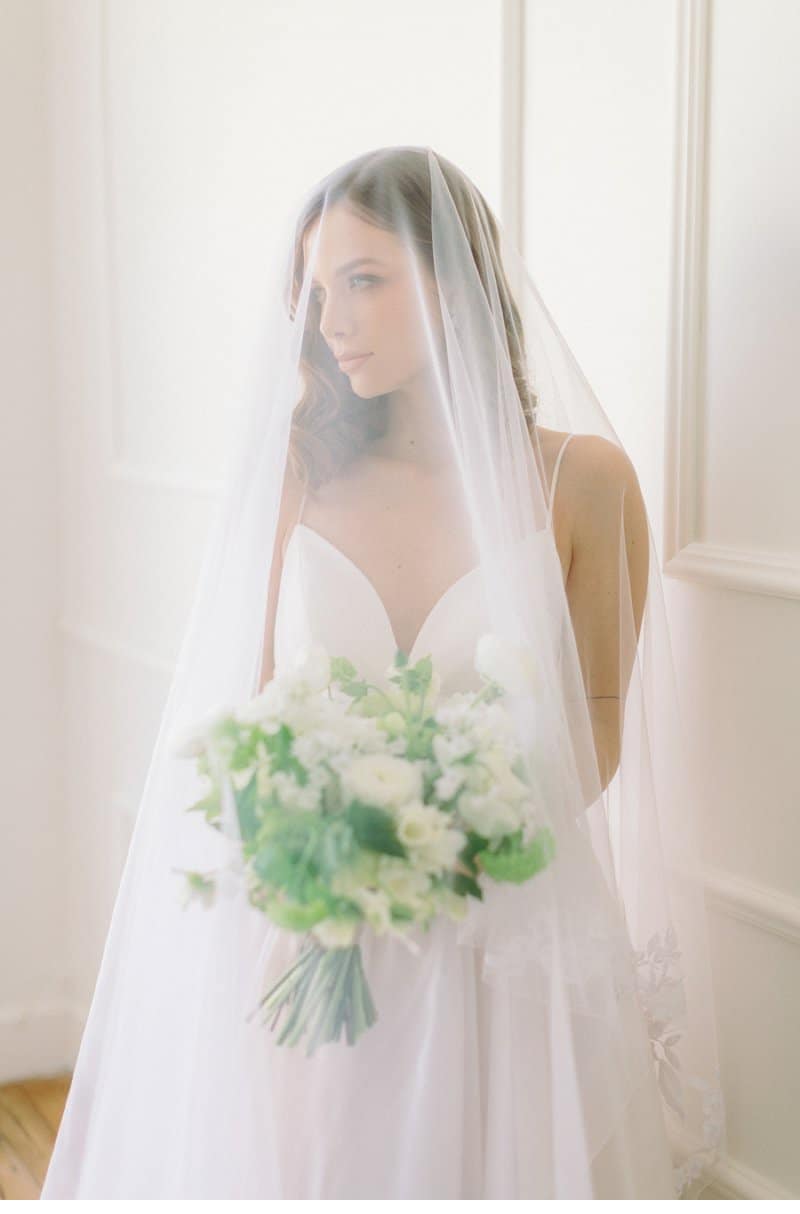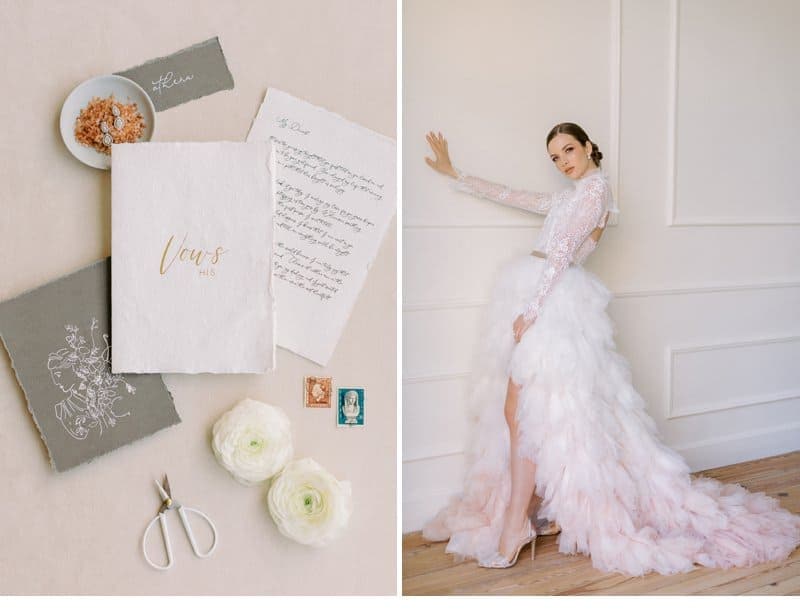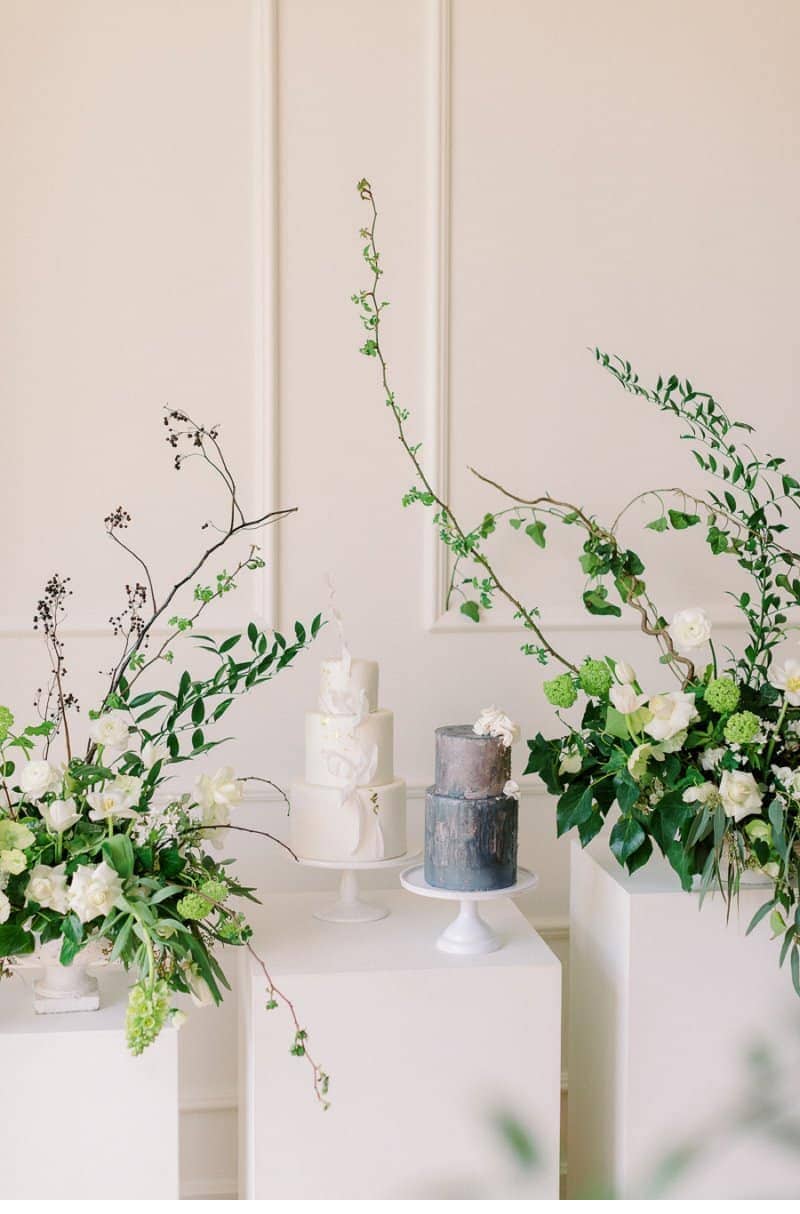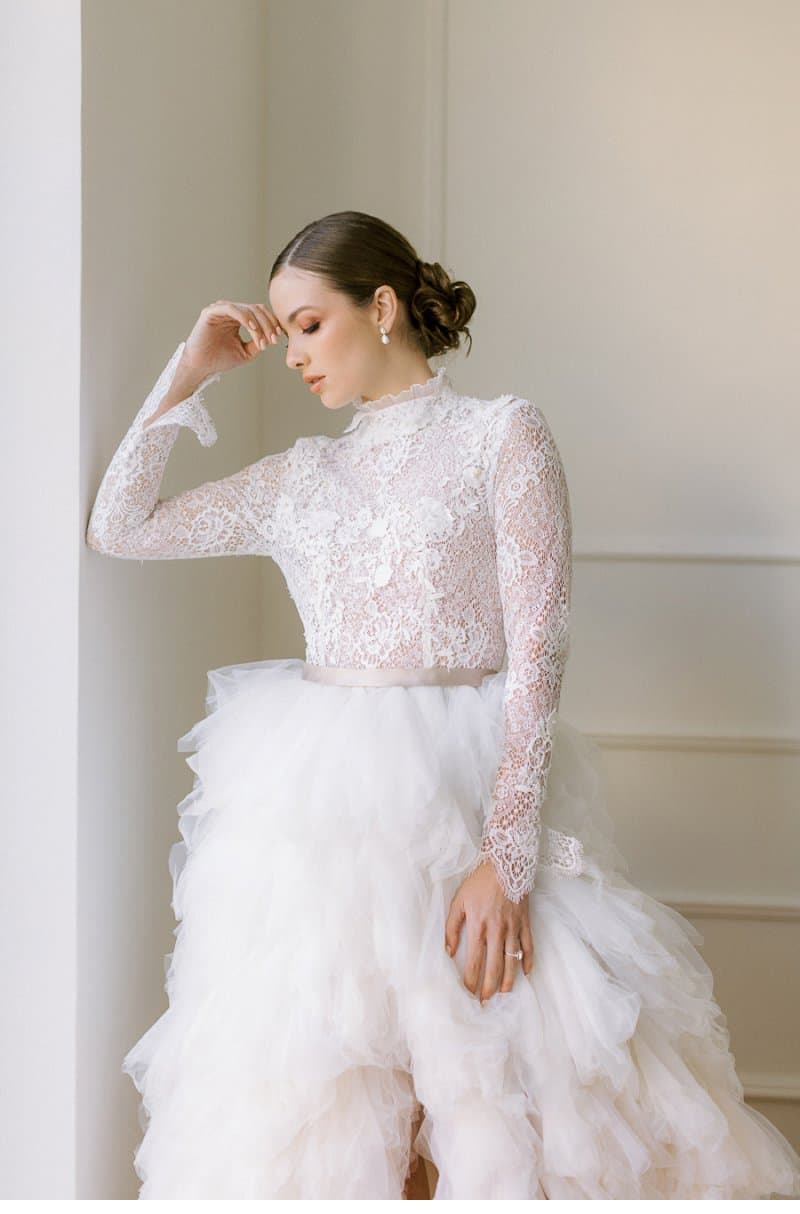 Design, Styling & Planning: Vintage Weddings & Events
Photographer: Aristotelis Fakiolas
Videographer: Aggelos Lagos
Flowers: Evergreen Flower Market
Stationery: Manousenia Design
Wedding dress: Luccia B
Wedding shoes: Fairymadeshop
Hair & MUA stylist: Elissavet
Art de la table: Mamalis Catering
Styling Goods & handmade plates: Narcissus Fine Art
Fine Art Details: MaryGro
Wedding cakes & desserts: Martha's Sweet Philosophy
Jewellery: Tempus
Handmade Candles: Luxury Candles
Venue: Lumiere Studio
Model agency: Team Agency