Organic and elegant decoration ideas
We were very happy that designer Clémentine Ward  sent us her wonderful decoration ideas.
With a lot of talent, creativity and sense for aesthetics she designed these elegant and organic inspirations, which she created with a variety of beautiful natural materials.
This is how these 3 concepts came to life, radiating warmth and coziness with wooden elements and delicate pastel shades.
The 1st look inspires us with its modern and clear accents, which together with a beautiful flower arrangement by Les Idéales creates a perfect overall picture.
In the 2nd Look Clémentine Ward lets her romantic vein flow in. Enchanting cream and pink candles, picturesquearranged flowers, delicate vintage tableware and elegant stationery by Le Comptoir du Bonheur by Vincelie create a dreamy atmosphere. The wooden branch above the table, decorated with flowers, is pretty in particular.
Rustic charm can be found in the 3rd look. Pretty wooden vases cast a spell over us. Artfully decorated with various leaves they create a cozy autumn atmosphere.
The Domaine du Beyssac was the perfect backdrop for these decoration trends and with the dreamy pictures of Mark Ward we feel like we are in a heaven of inspiration.
Look: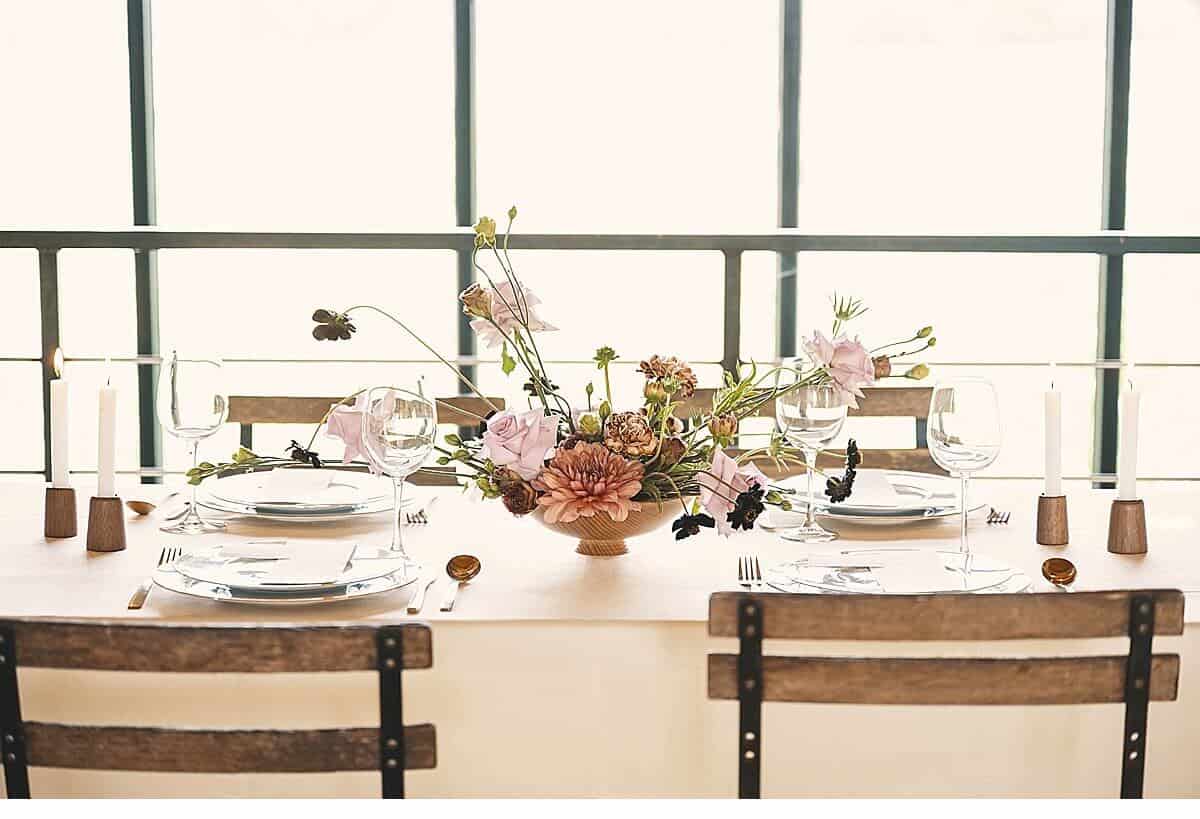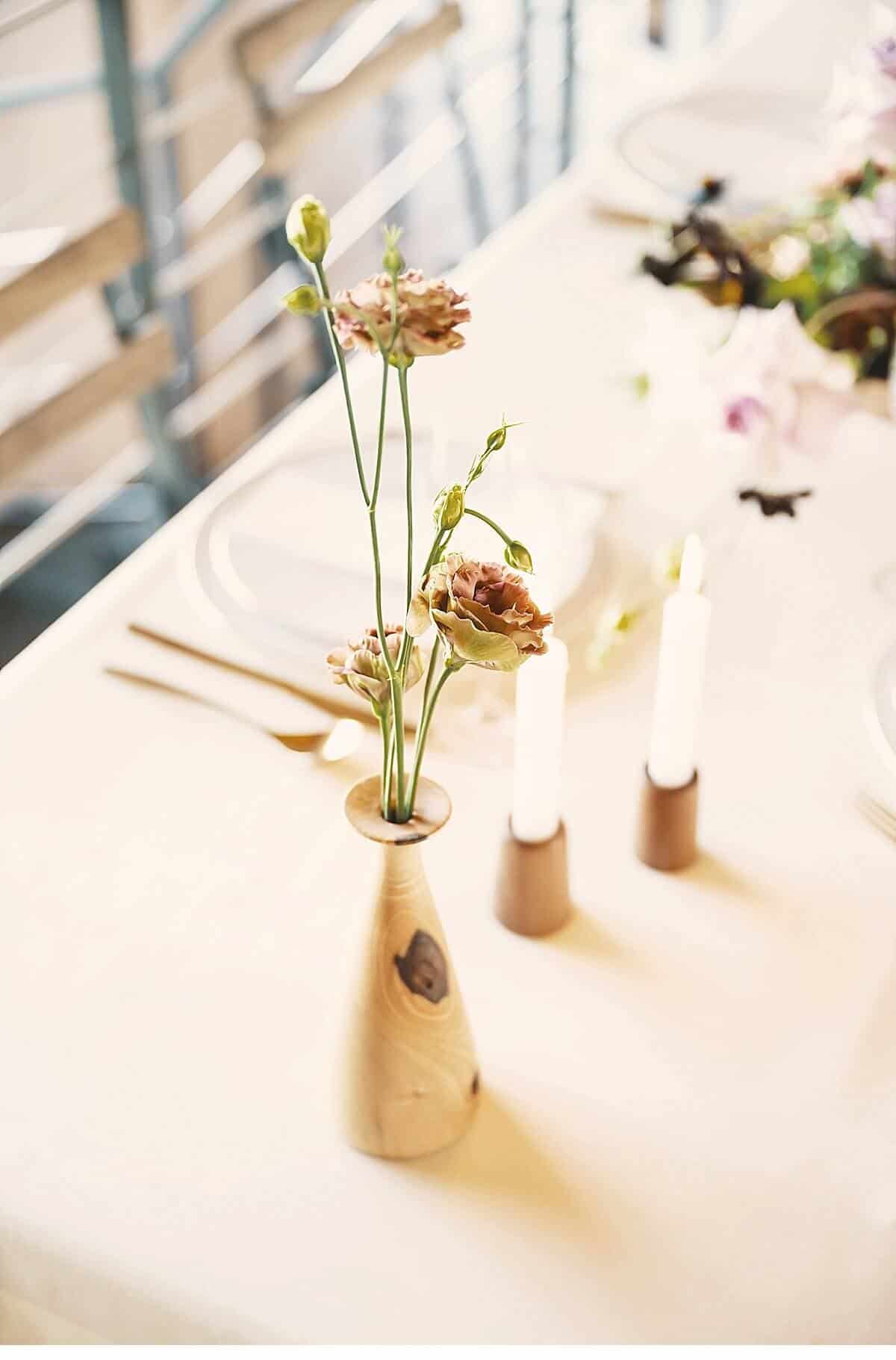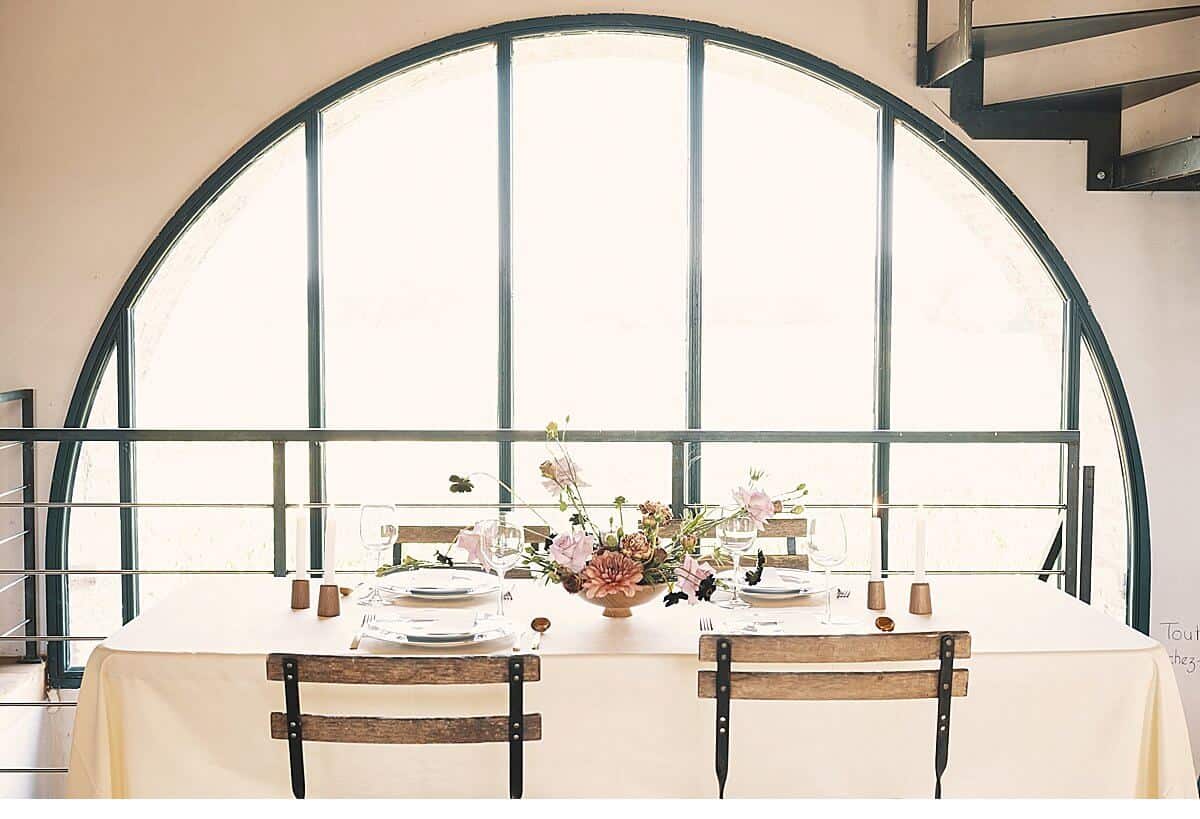 2. Look: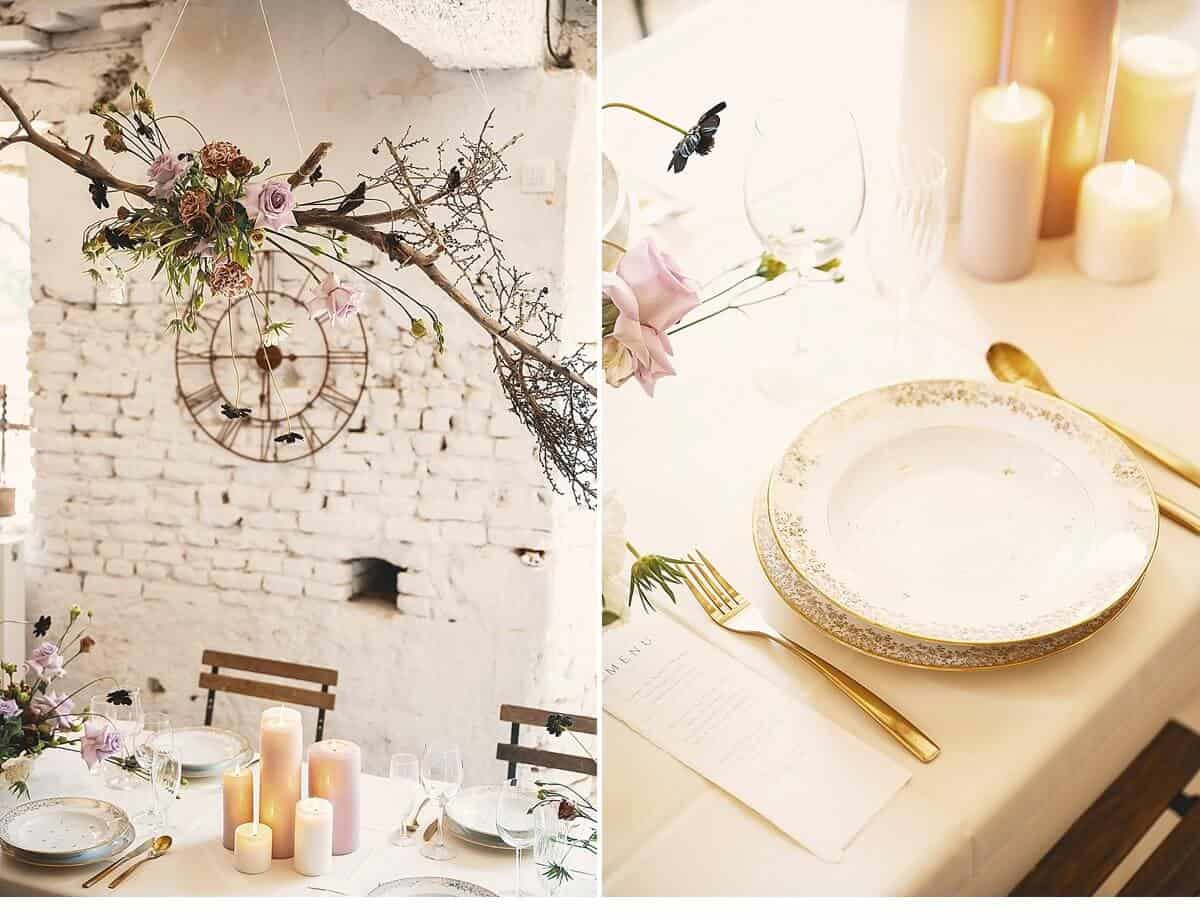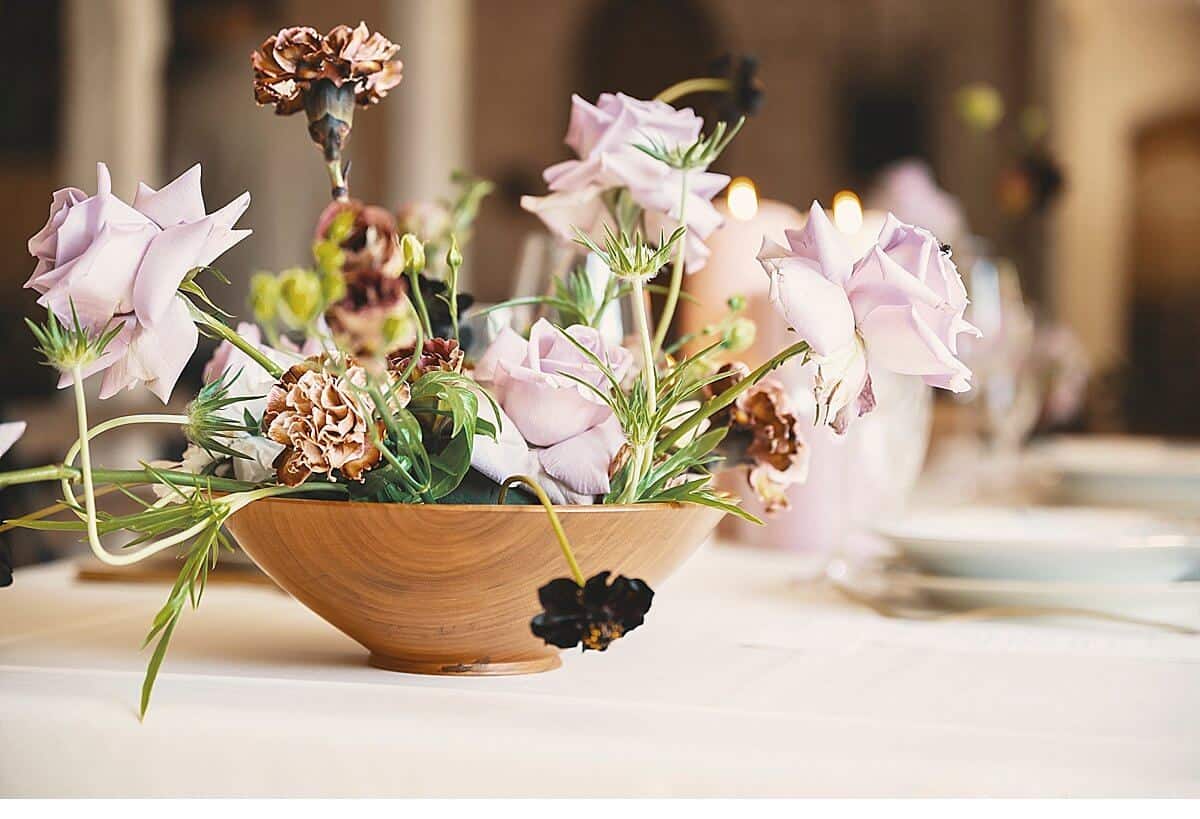 3. Look: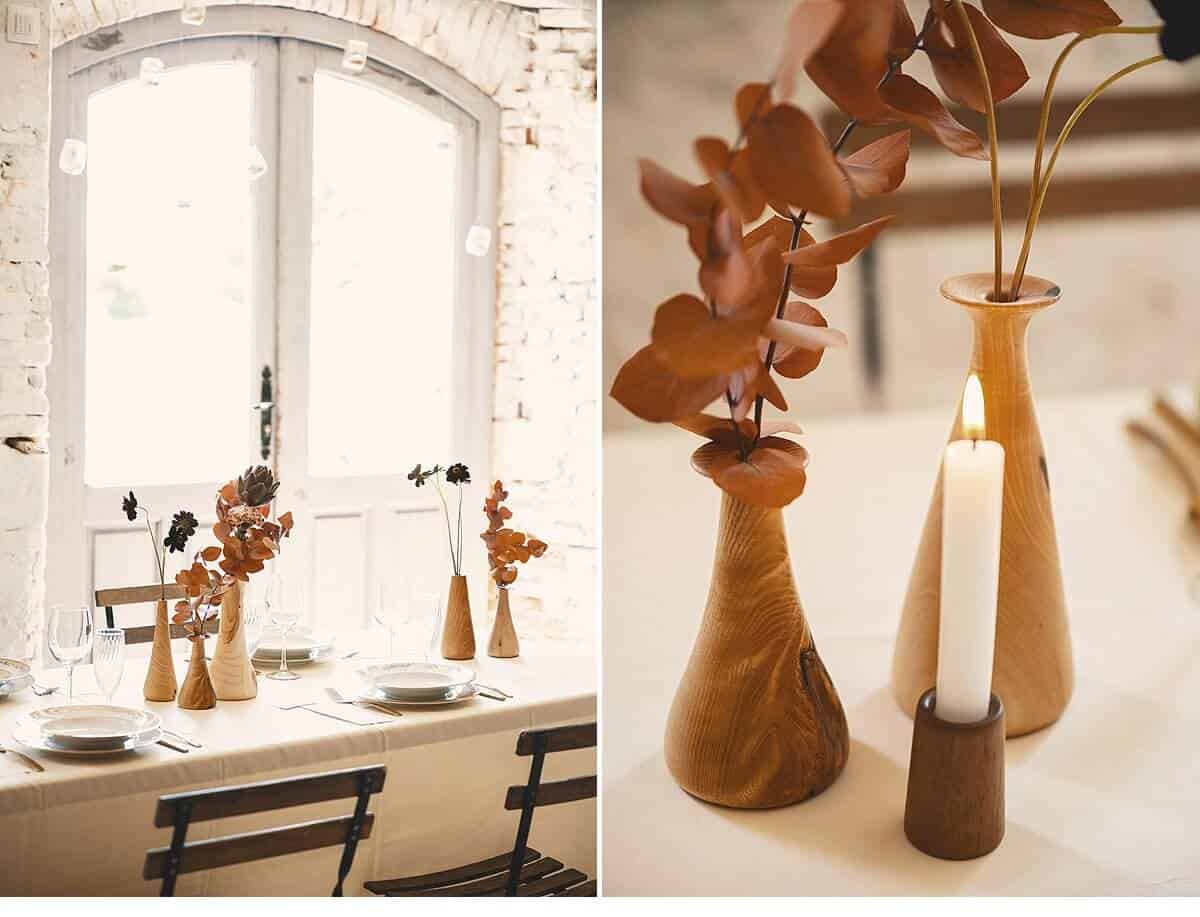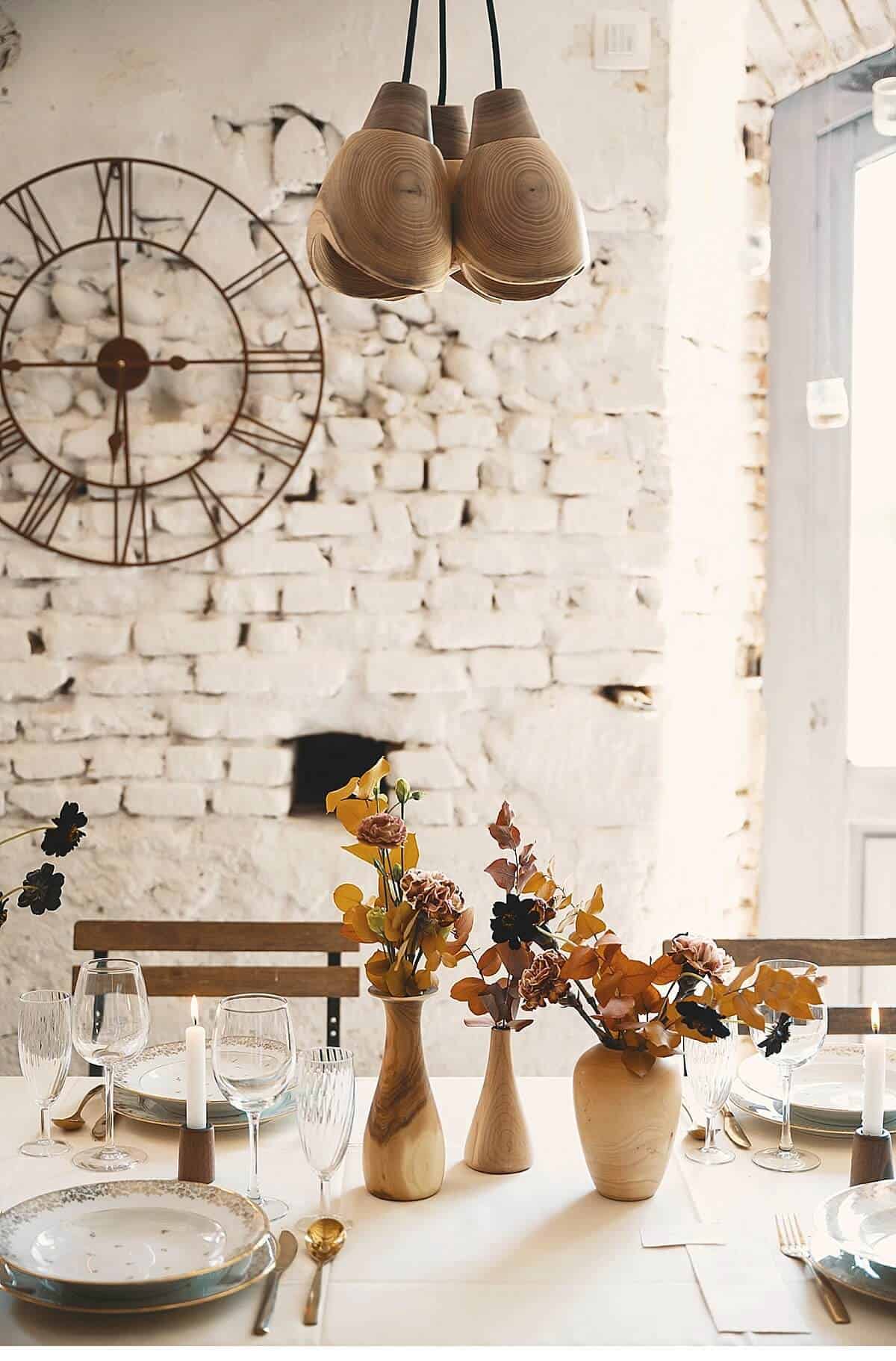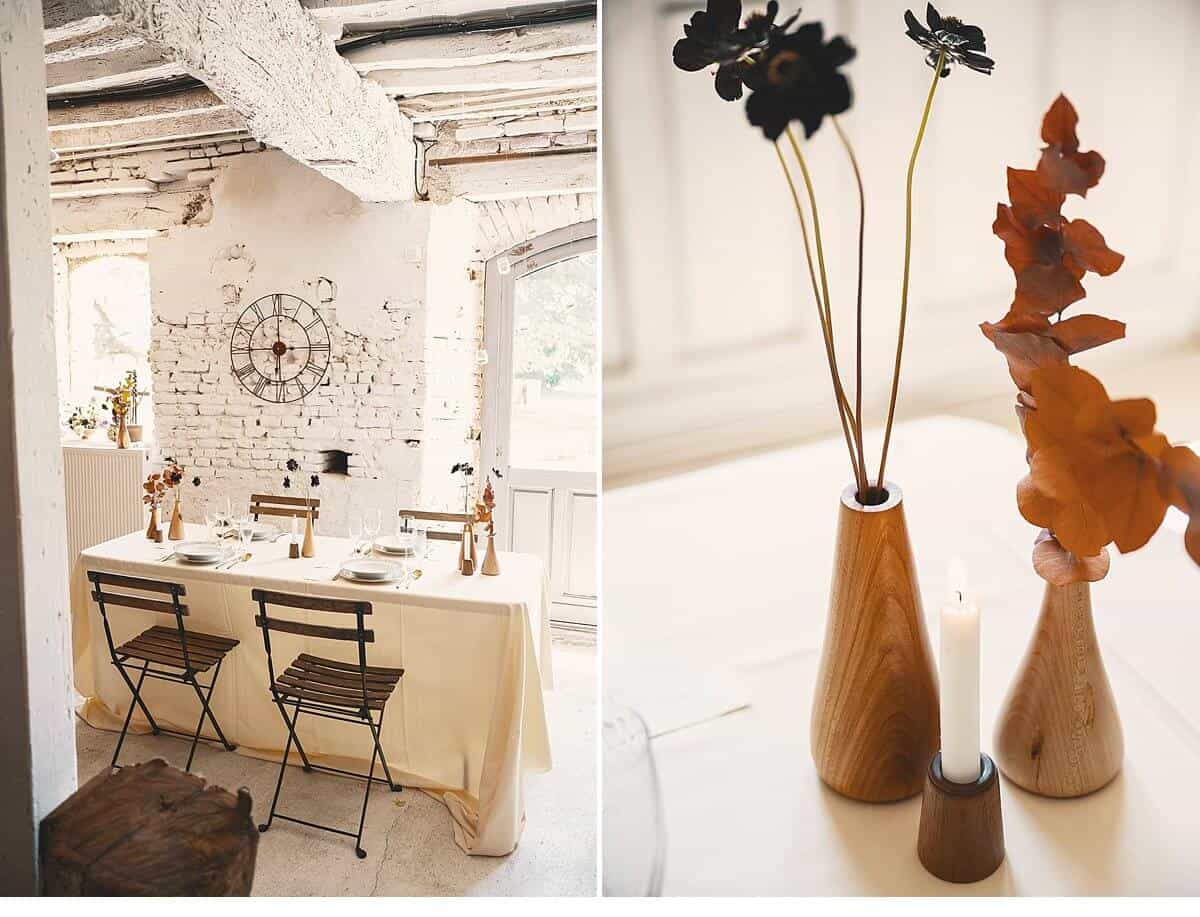 Styling and planning: Clémentine Ward
Photographer: Mark Ward
Venue: Domaine du Beyssac
Wooden decorations: Yultur
Florist: Les Idéales
Stationery: Le Comptoir du Bonheur by Vincelie
Vintage decorations: Clémentine Ward
Table clothes, modern glasses, plates and cutlery: Maison Options