ovely pastel-colored inspirations
We always get carried away when we see creations of one of the many talented and creative teams that arrange detailed wedding inspirations with a lot of heart and passion like this.
Look at the many beautiful details we discovered here! The whole scenery was designed with tender pastel-colors like cream and peach. Perfectly for brides who love romance-weddings. Besides, colors like that can be easily accentuated with strass, tiny stones and pearls. A look at the bride and her bridesmaids confirm how excellent these colors match.
The antique white commode was another eye-catcher. They decorated it as sweet table that accentuated the little delicacies and the dreamlike wedding-cake on top perfectly.
Even the rustic wooden table and the classy chandelier full of crystals suited the scenery beautifully. Some other highlights were the golden and bronze colored jars and plates combined with the stylish paper-work and the lovely floral decoration.
Another decorative styling item was the old hand barrow decorated with the "Wedding Tafel" and the red apples which symbolized love.
…and why not taking the living room outside? What a wonderful idea to put the dark red lounge-chairs onto the green lawn to end the wedding day cozily. Using the wooden box as a table was a wonderful idea, too.
The bride looked adorable in her romantic wedding gowns and together with the styles of her bridesmaids and the marvelous bouquets we got a perfectly harmonic picture.
Benita of BRC Photography impressed with her romantic world of pictures and we´d like to invite you now to enjoy these breathtaking inspirations with us.
Translation: Marina Jenewein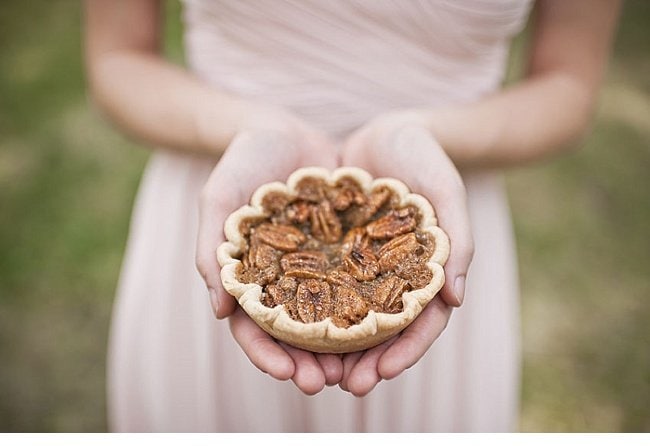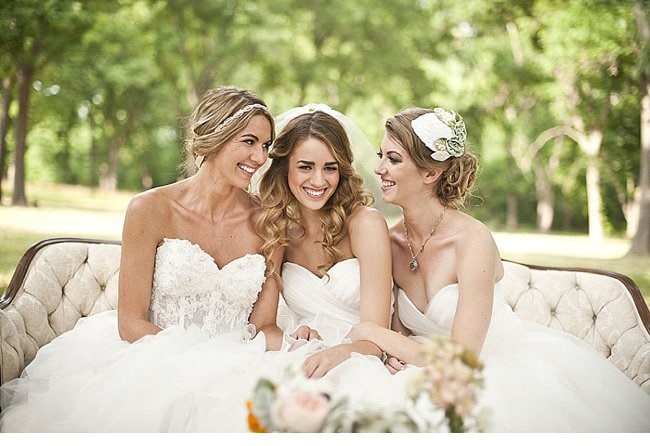 FOTOGRAFIE: BRC Photography
LOCATION: Chateau on the Grove
STYLING: Rekindled Rentals
BRAUTKLEIDER: The Bridal Boutique (Bill Leykoff, Wtoo & Essence of Australia) & Beloved Bridal (Augusta Jones, Justin Alexander, Alyne)
SCHMUCK: Mitchell's Jewelry
FLORISTIK: Poppy Lane Design
TORTE: Amy Cakes
HAARE + MAKE-UP BRAUTJUNGFERN: Annika Tetzlaff with ONEnineteen Beauty, Becky Jones (assistant),
HAARE + MAKE-UP BRAUT: Benita R Cloward
MIETMÖBEL: Rekindled Vintage Rentals & Skinner Designs
LETTERPRESS PAPETERIE: Loveleigh
CANDY BAR: Sweets and Spurs
ACCESSOIRES: Hushed Commotion & Bridal Couture Girls
MODELS: Braut: Allie A. (BRINK Model Management), Brautjungfern: Ally L. (TABB Models), Jesi B.