Peach and Apricot Bridal Inspirations
Colors, shapes and textures are the secret leading actors who give each wedding a very individual face. With her bridal inspirations in peach and apricot photographer Cavin Elizabeth shows us how that works.  
As voice for her visions she used wide-open flowers by Native Poppy sharing their sweet fragrance with their surroundings and serving as a paradigm as they combine different colors, shapes and textures.
Tied to a magnificent bouquet, and resting in the arms of a naturally beautiful bride, they finally had to share the attention with a dreamlike dress by Marchesa, which caused an unforgettable moment of seduction and admiration with its deep necklines, sheer lace and floral applications.  
But also on the stationery flowers and leaves unfold their full splendor, that Four Things Paper designed exclusively for this shoot with elaborate calligraphy and perfected painting according to the selected colors.  
Photographer Cavin Elizabeth focused on the essential when realizing her visions and got inspired by none other than nature itself, like she told us: "Inspired by the warm colors of a setting sun, this bridal editorial features a fresh palette of apricot, peach, and pink. For brides who love color and gorgeous textures, this is the perfect inspiration for their wedding."
Sometimes it just needs very little to do great things. From the first moment Cavin Elizabeth fascinated and amazed us with her fantastic images.
Translation: Marina Jenewein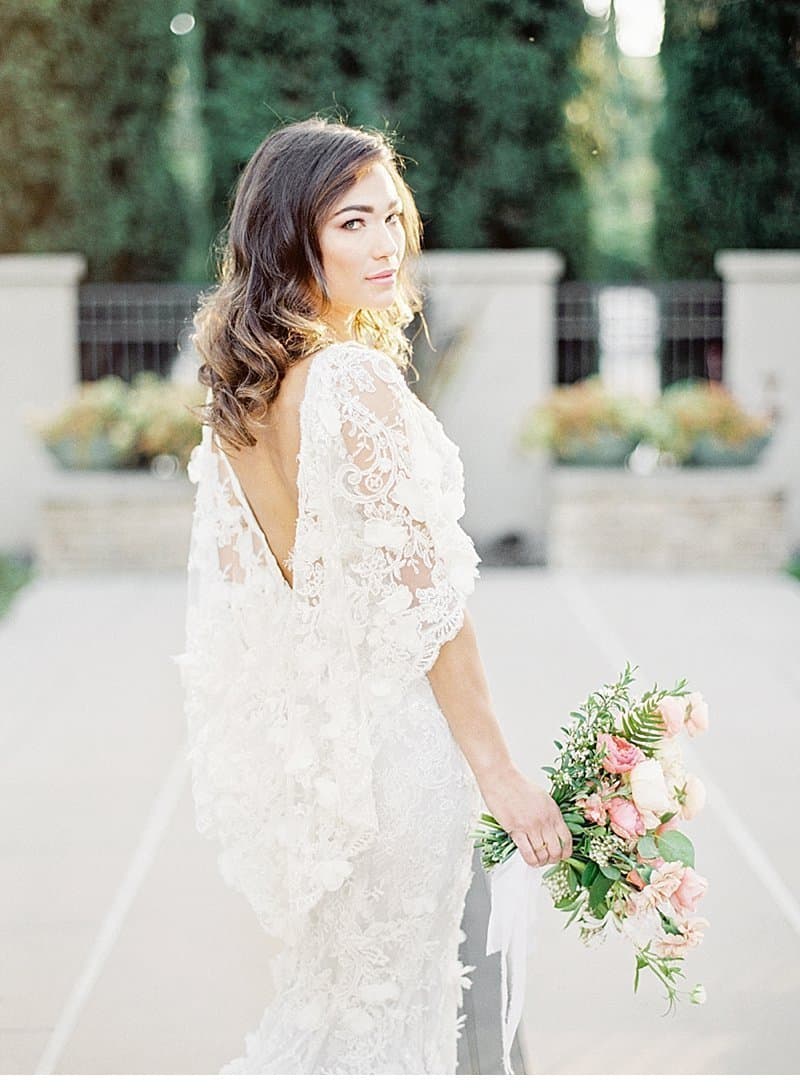 PHOTOGRAPHY: Cavin Elizabeth Photography
FLORAL DESIGN: Native Poppy
HAIR AND MAKE-UP: XO Beauty Company
GOWN: Marchesa
PAPER GOODS: Four Things Paper
FILM LAB: PhotoVision Prints
MODEL: Aston Models