Peach And White Wedding Dream
Wedding photographer Gabriela Jarkovska helps us to forget the cold season with this peach and white wedding dream and gives us a taste of what's coming up.
Her visions were as clear and pure as a perfect winter, yet as lovely and light as the perfect spring. Opposites that fused in her imagination into one unity and highlighted the most beautiful sides of each other.
"Our main idea was to create very clean, airy and feminine inspirations for future brides. We chose a very bright atelier with white brick and concrete walls as our venue." she told us. "The Biely Atelier, with its neutral textures it was the perfect backdrop for our photo shooting."
A great location alone doen´t make any bridal inspirations at all, as Gabriela Jarkovska knows. So the team conjured up a wonderfully minimalistic dinner table, created a romantic atmosphere with warm candlelight, set the right accents with elaborately crafted floral arrangements and crowned the overall picture with two young beauties in gorgeous bridal dresses.
"For our two beautiful brides we selected seven stunning wedding gowns from different designers at Lulu & Anna. These beautiful wedding gowns were complemented by jewelries and bridal accessories in floral shapes from talented VizuArt." Gabriela revealed.
If you ask us, the successful photographer has every reason to gloat. Like us she´ll enchant you with some great pictures of her heavenly bridal inspirations, promise!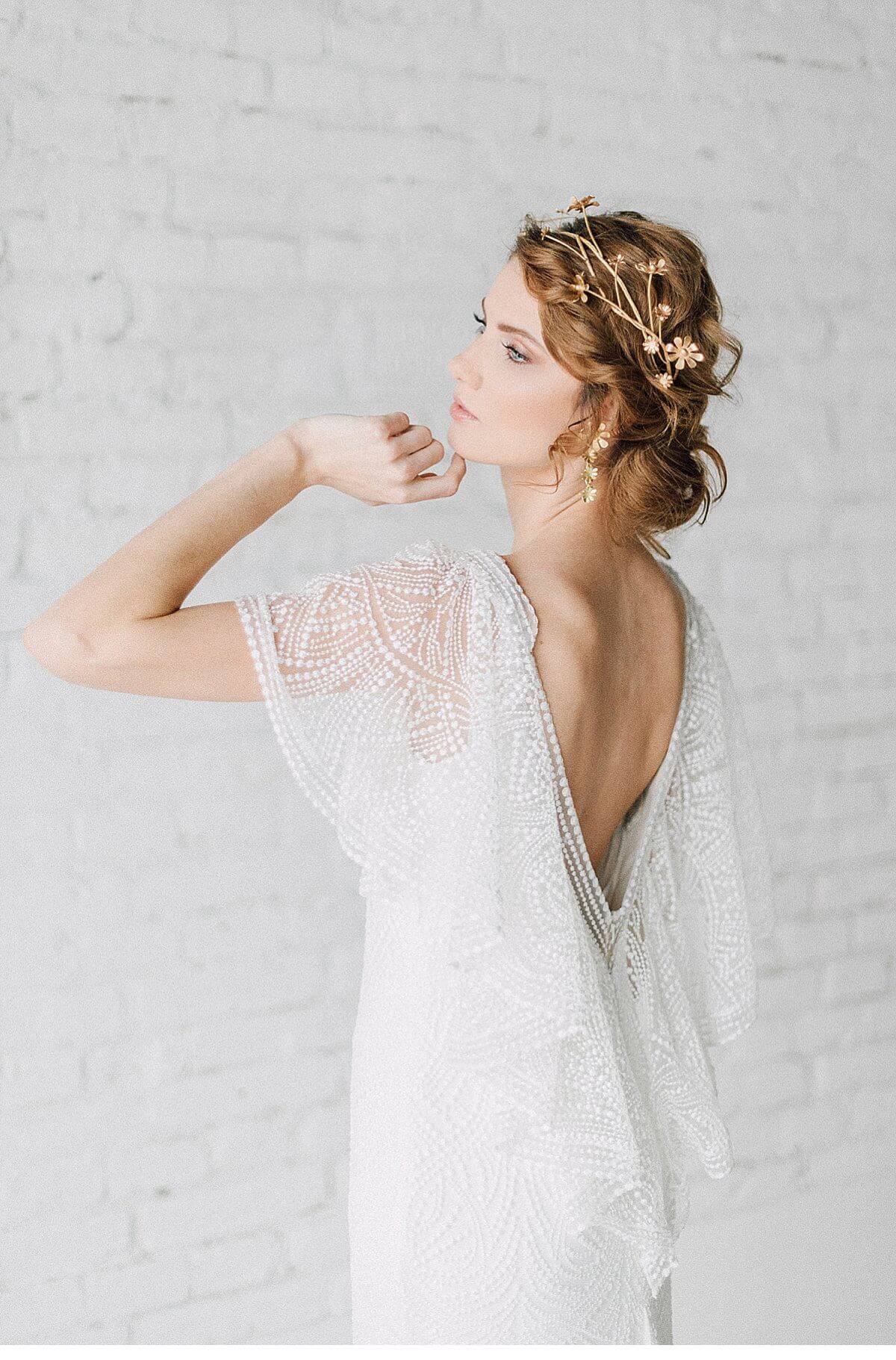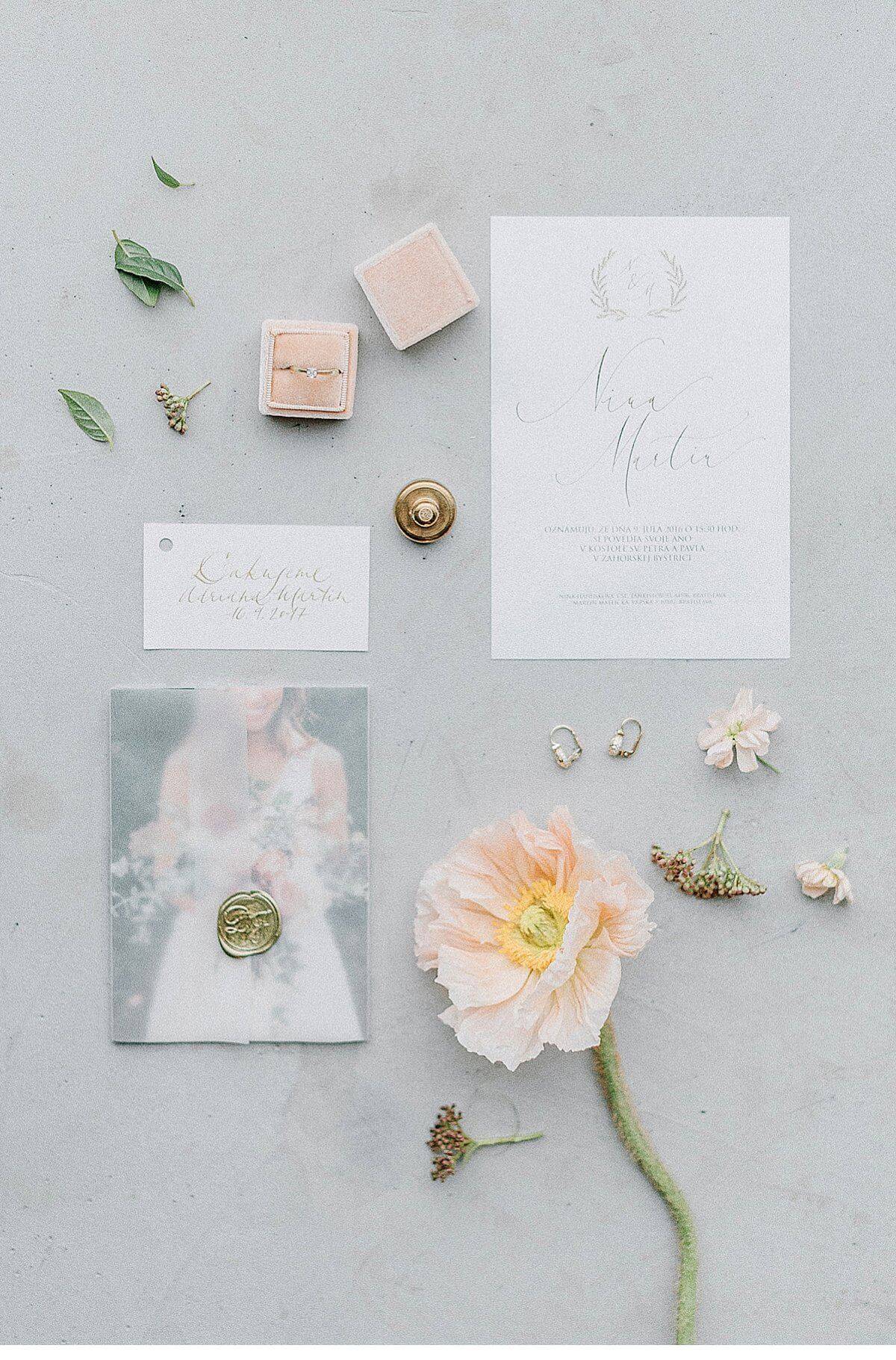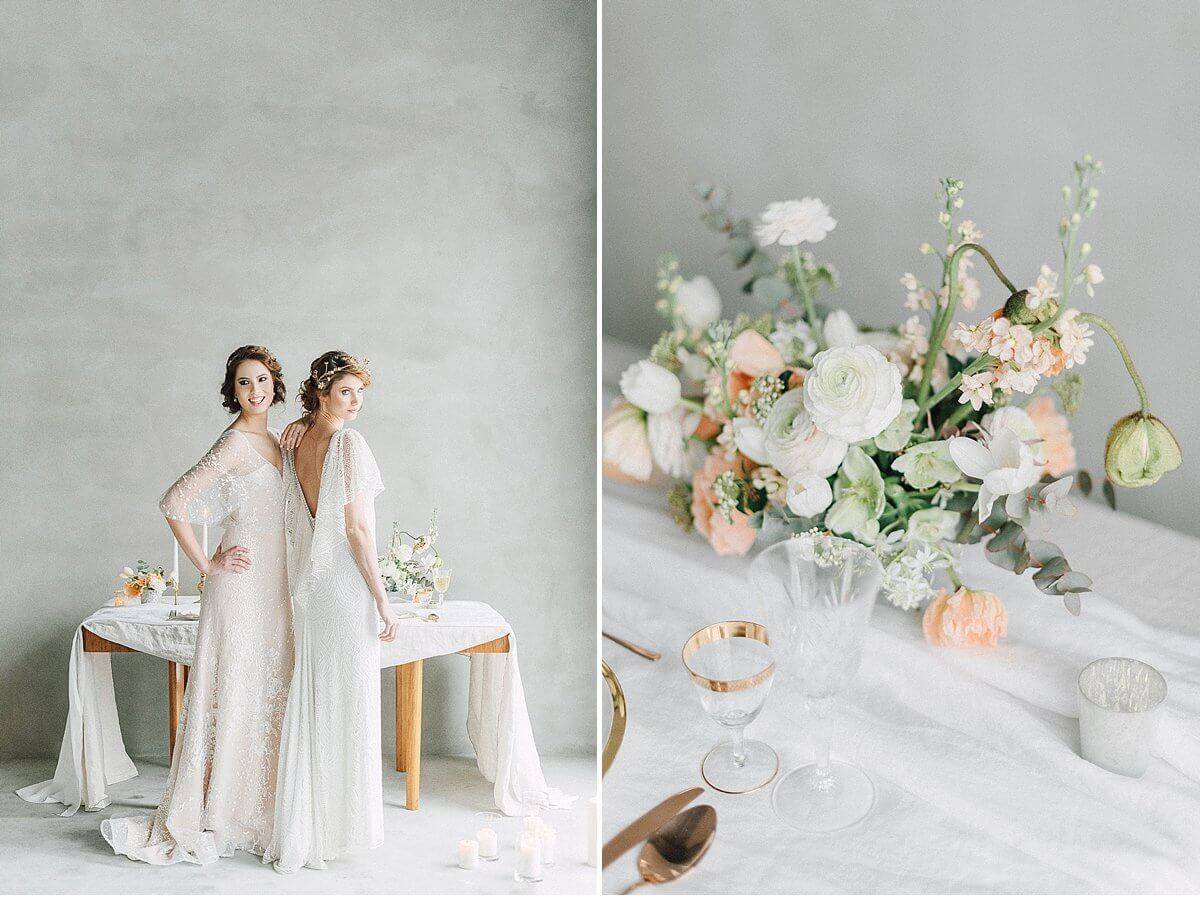 PHOTOGRAPHER: Gabriela Jarkovska
VENUE AND FLORAL CONCEPT: Biely Atelier
WEDDING DRESSES: Lulu & Anna
MUAH: Veronika Kucerova
JEWELLERY AND BRIDAL ACCESORIES: VizuArt
WEDDING RINGS: LB Jewellery