Perfectly formed bridal aesthetics in pastel shades
When stylish elegance and perfectly formed aesthetics meet in a minimalist setting, Fine Art can be discovered. A passion that photographer Géraldine Leblanc has internalized, enriching the world of art and poetry.
Her sense of beauty, lightness and simplicity can be discovered in each of her beautiful editorials. She stands for uniqueness and distinctiveness, allowing opposites to collide in order to unite them into a harmonious whole.
And she knows that colors, shapes and materials decide about a successful concept, where small details make the difference.
Completely in her element, she shows us in her amazing imagery a distinguished bride with feather-light wedding dresses by Mademoiselle Reve Mariage and Julia Sophie Bridal. Beautiful floral arrangements and romantic hair wreaths by Capucine Atelier Floral, whose pastel hues blend beautifully with the naturalness of the arrangements, provide that certain something. The exclusive choice of bluemn shows splendidly and at the same time is playful, gentle and light.
Impressed, we begin to understand that fine art photography is to Géraldine Leblanc what love letters are to lovers, a piece of herself.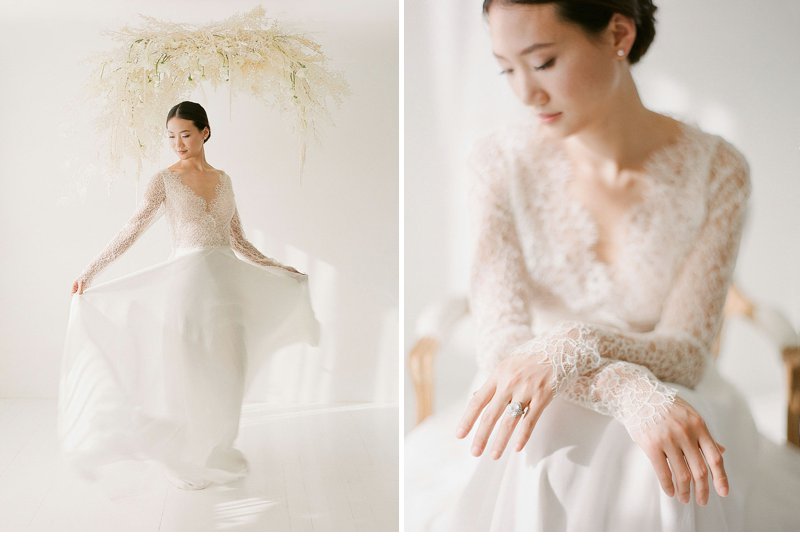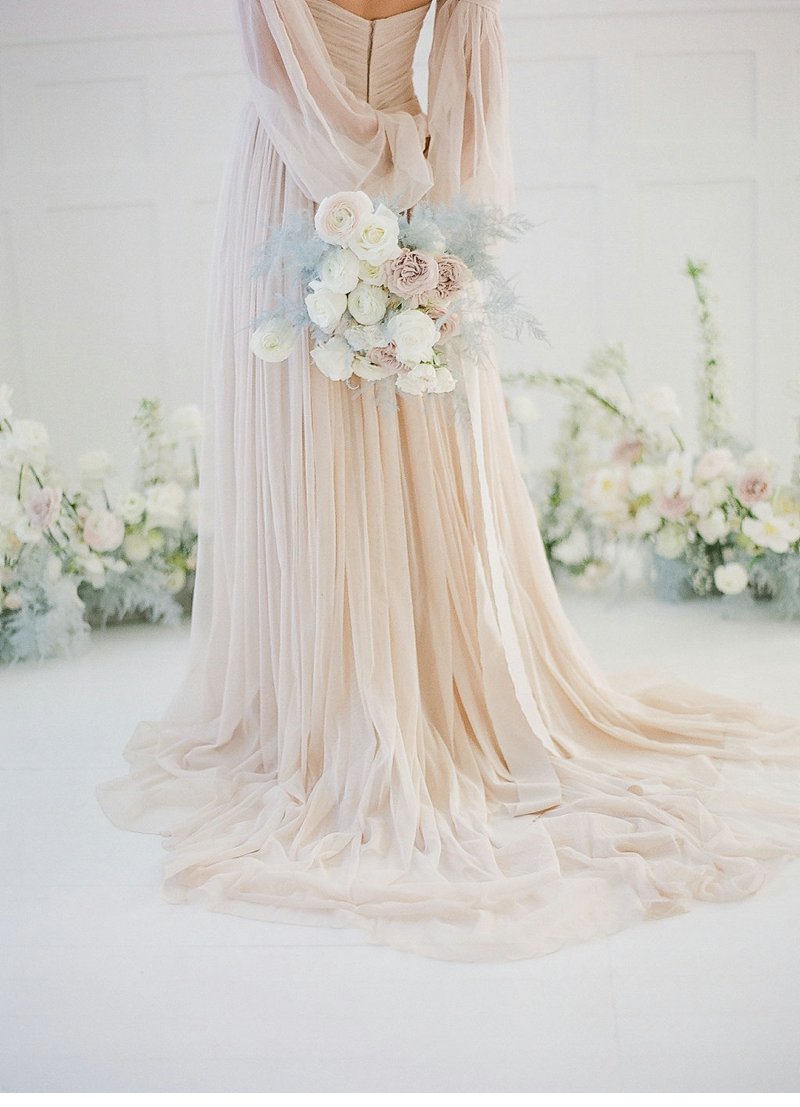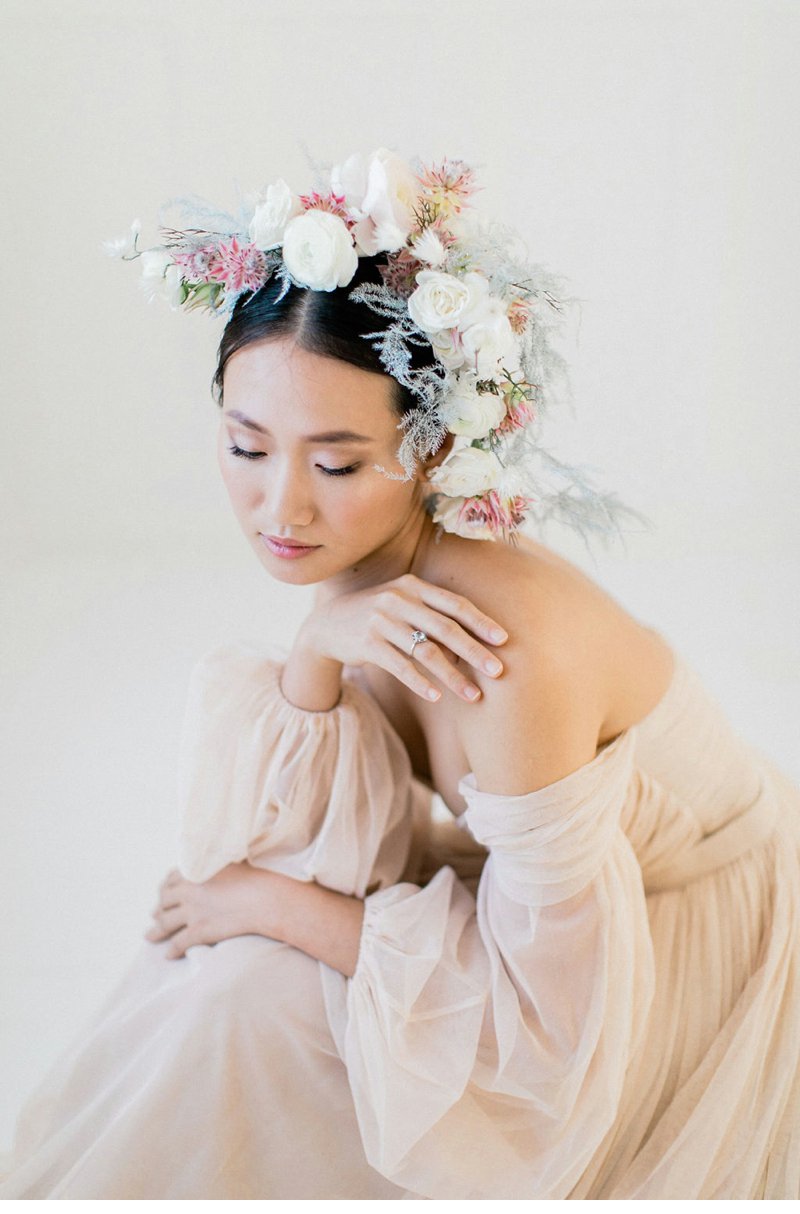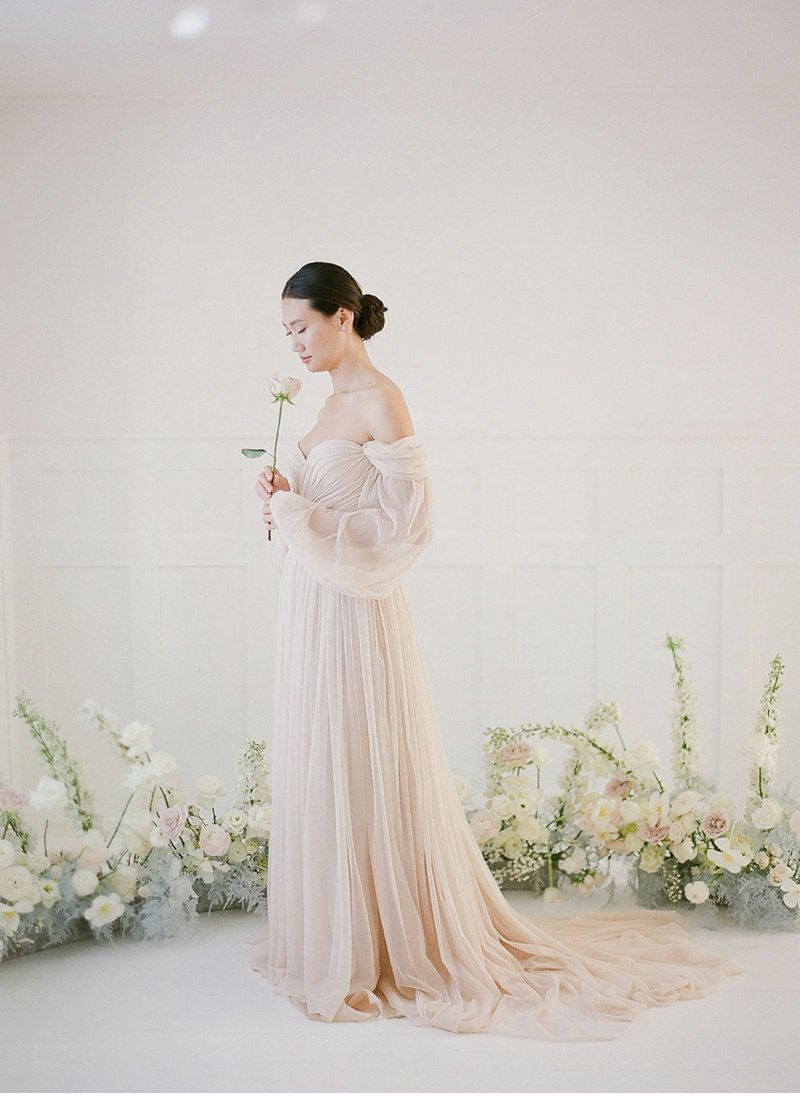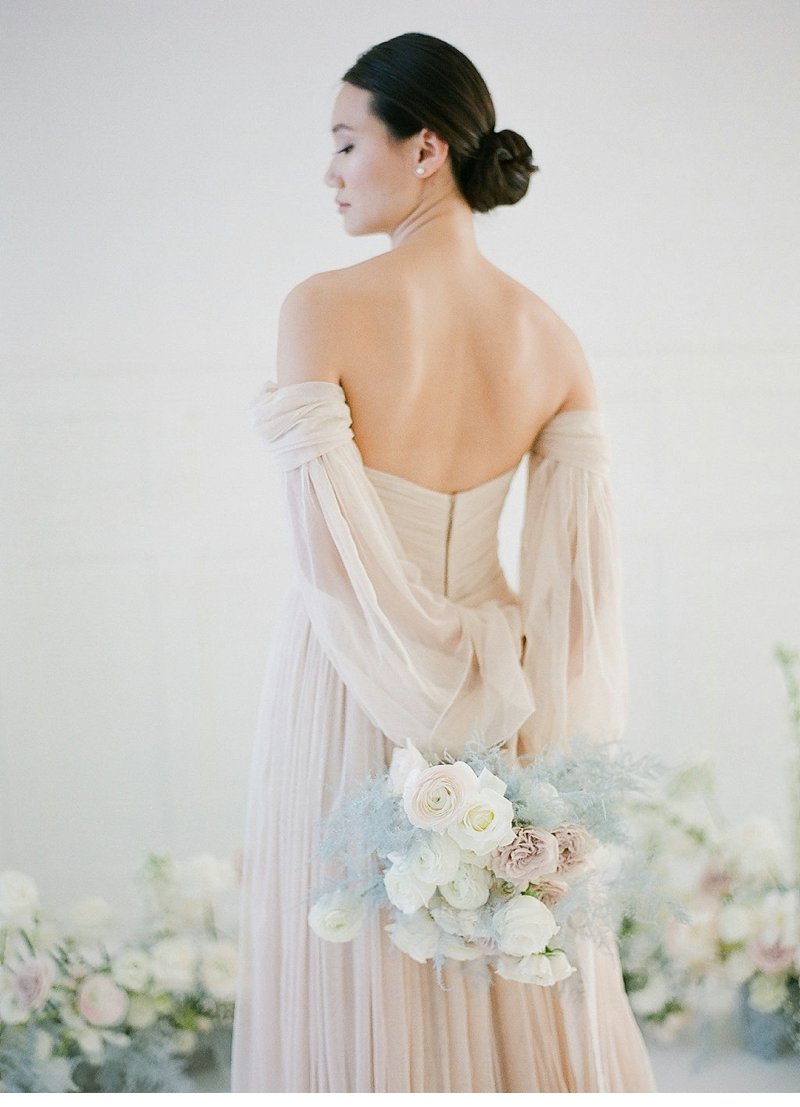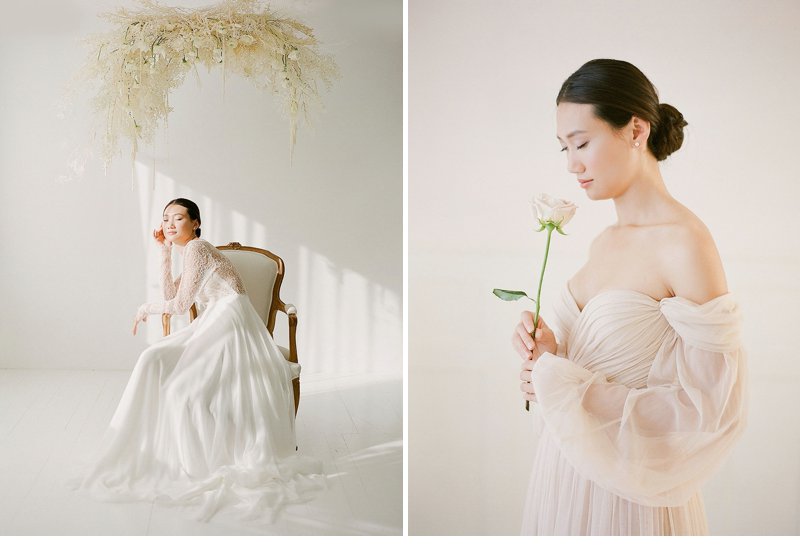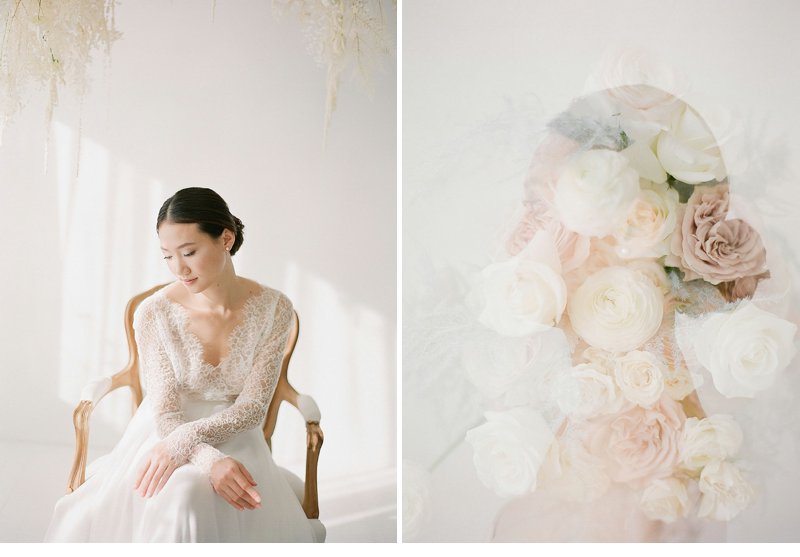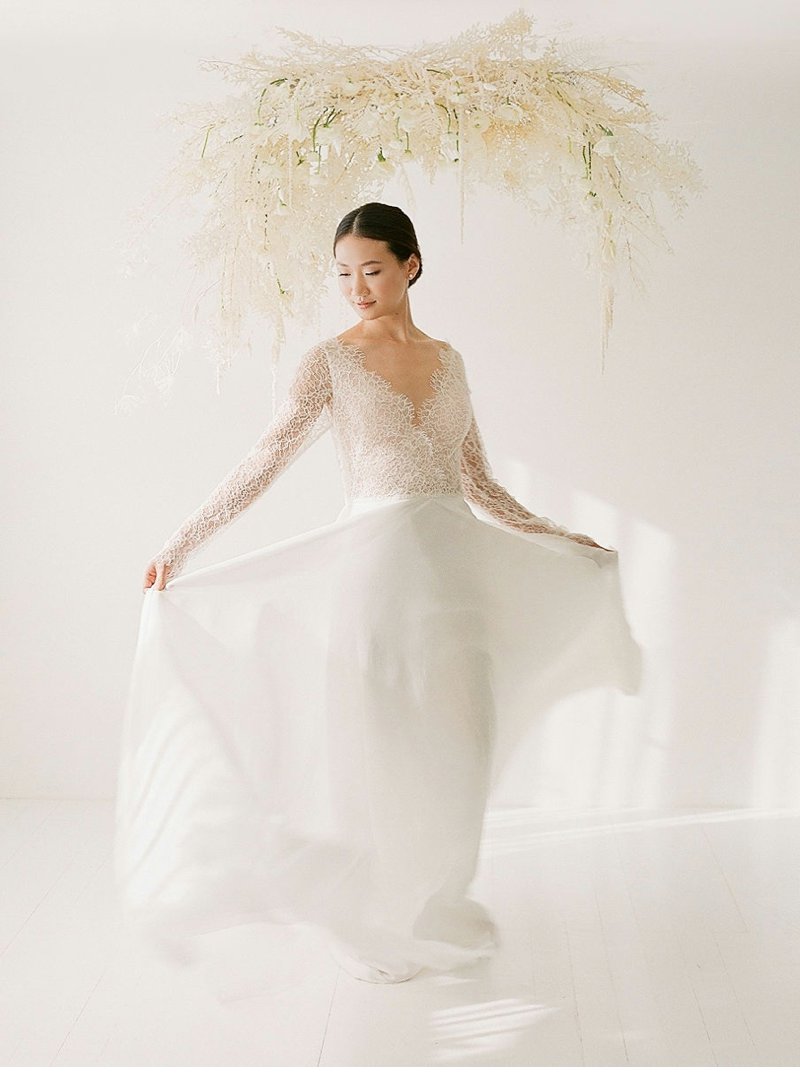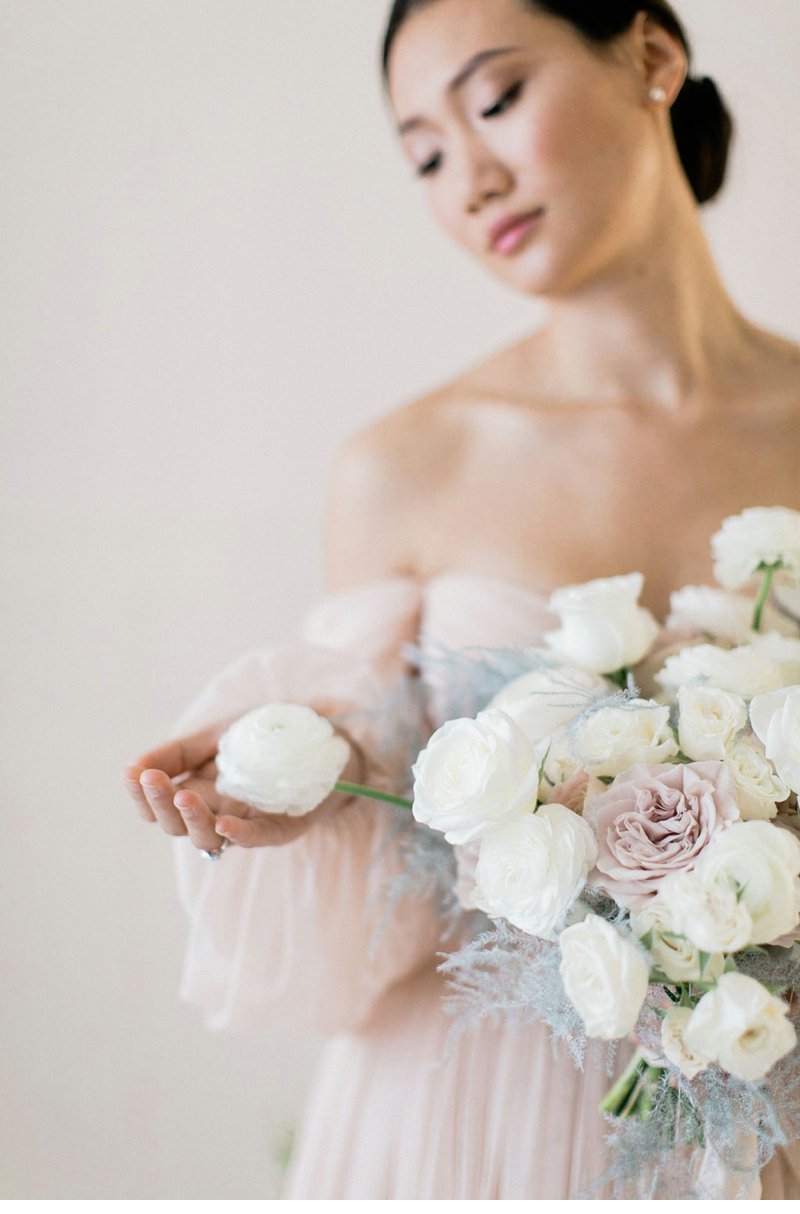 Photography & Concept: Géraldine Leblanc Photography
Flowers: Capucine Atelier Floral
MUA: Julia Dittrich
Gown: Mademoiselle Reve Mariage
Gown: Julia Sophie Bridal
Film Lab: Carmencita Film Lab 
Muse: Tao from Scout Model Agency