Peruvian Inspired Boho Wedding Inspiration
It smells like fresh wood, ripe tomatoes and wild parsley. We listen to the melody of panpipes and the evenly picking of chicken in the grass. A bridge leads us into a different world, rustic, down-to-earth and in close touch with nature.
Ferns, cactuses and succulents as far as the eye can see. Everything seems pristine and wild but spreads its charm. What looks like as if it was created by mother earth was in fact planned by humans. For an exceptional Boho wedding…
It was the great event stylist Daniela Müller of shopandmarry who designed the concept behind these green and orange wedding inspirations. Being a stickler for details she focused on every little detail like colors and shapes when realizing her visions to create this stunning scenery.
She turned the Lama-Balsamhof in Oberberg into a fragrant paradise for nature lovers that every Boho bride dreams about. Bold orange in the bridal bouquet and the terracotta pots gave a fresh touch to the setting and harmonized perfectly with the location´s shades of green and brown.
A multi-faceted bride with cowboy boots and a selection of unusual bridal dresses completed the picture and showed impressively how versatile Boho style can be.
Photographer Cornelia Lietz captured every detail and every vision skillfully on camera and wants to share Daniela Müller´s lovely visions with us…
Translation: Marina Jenewein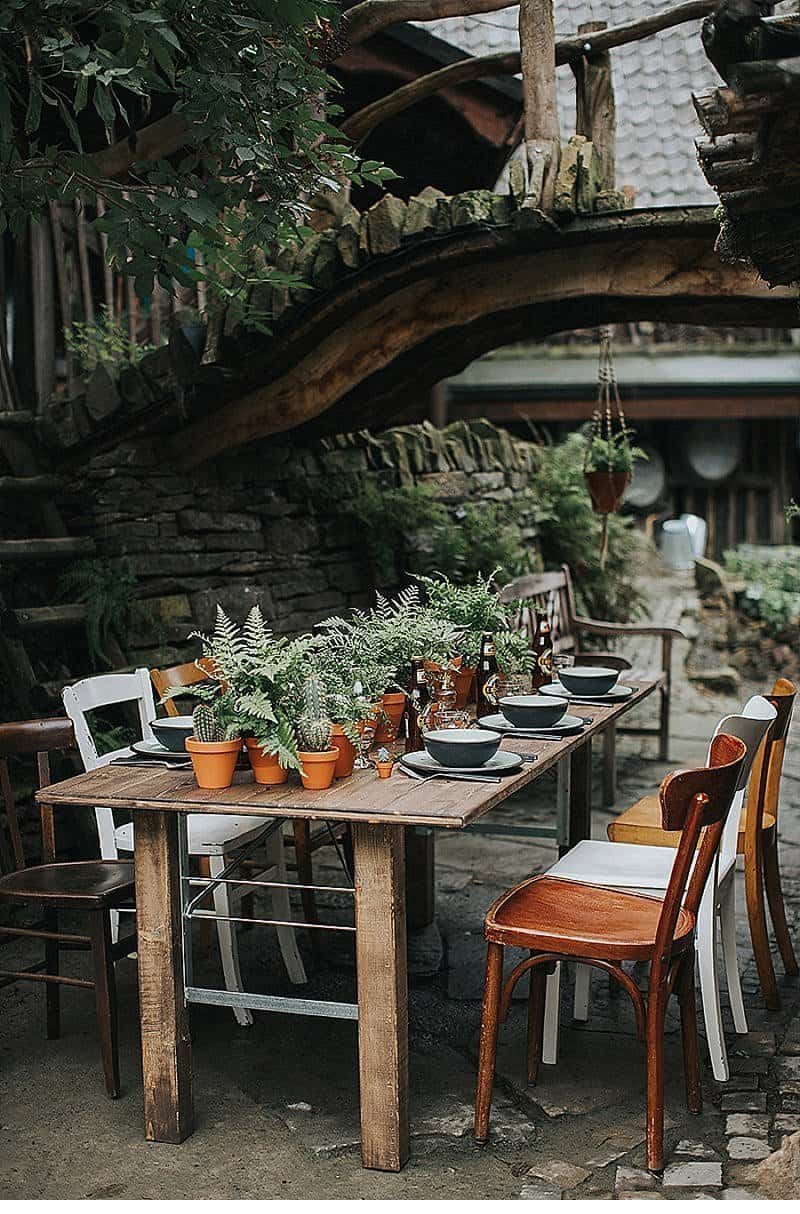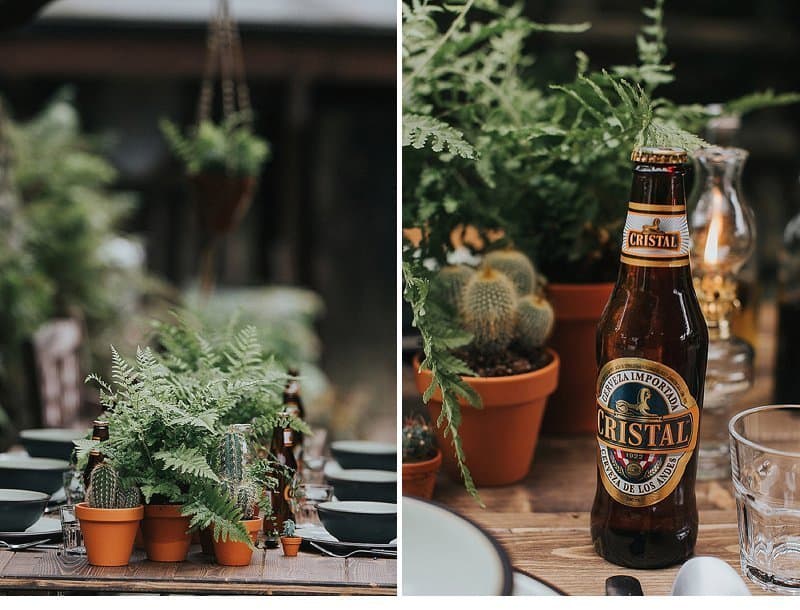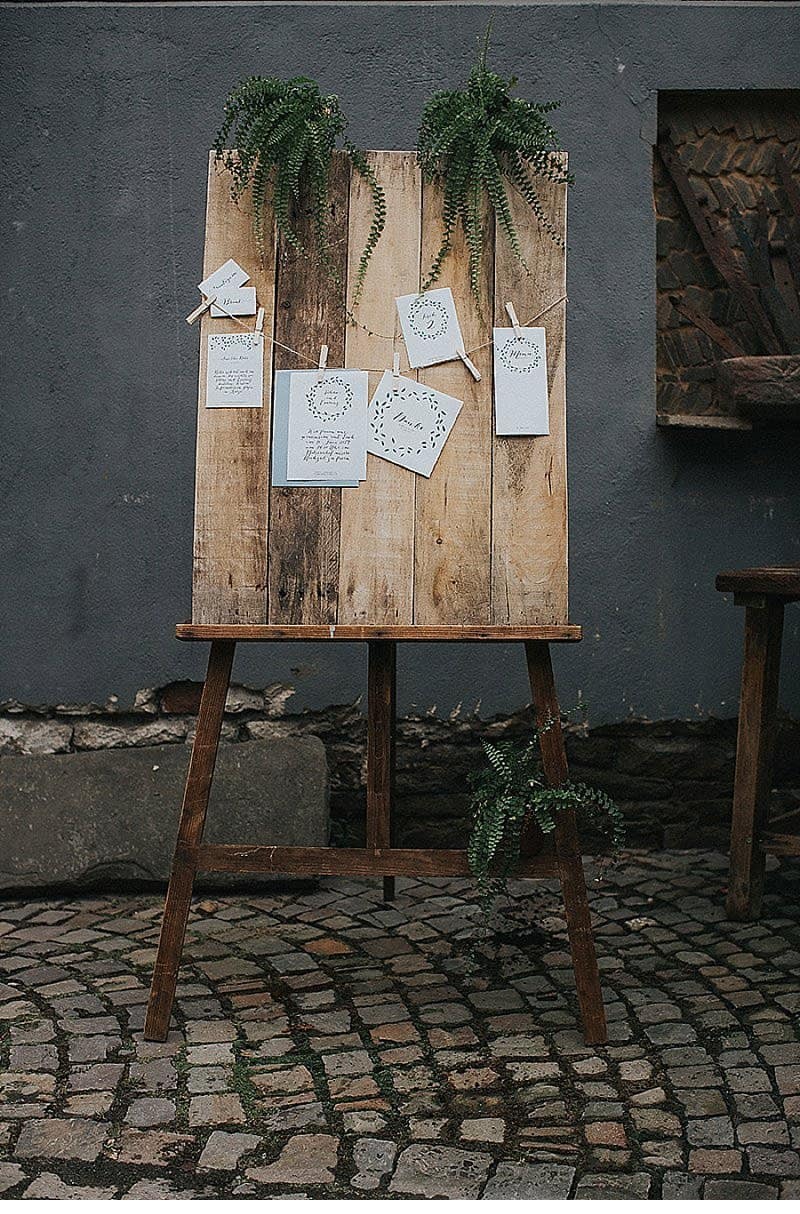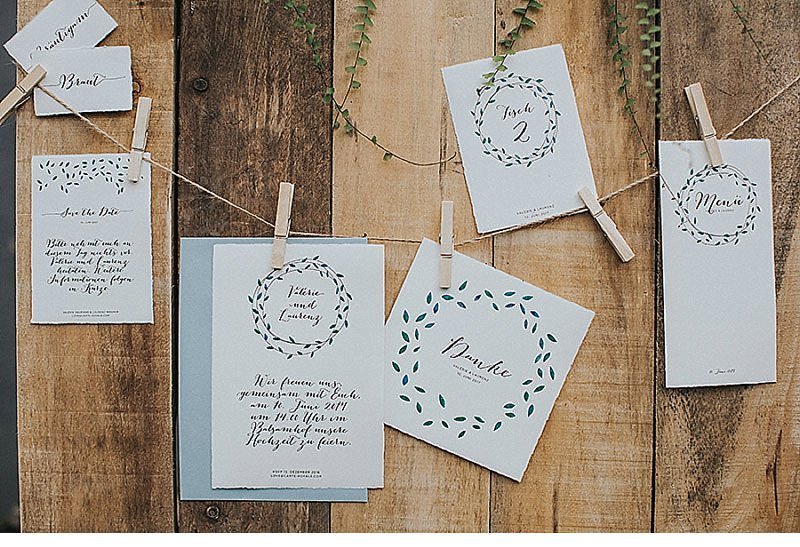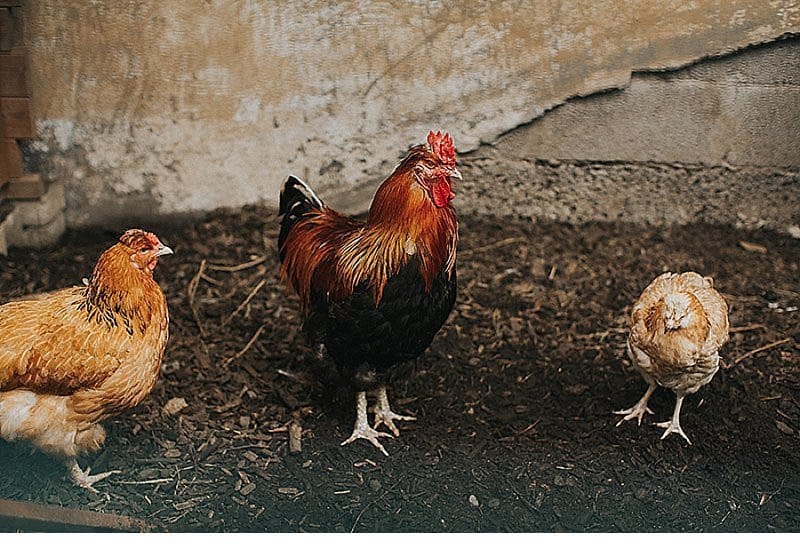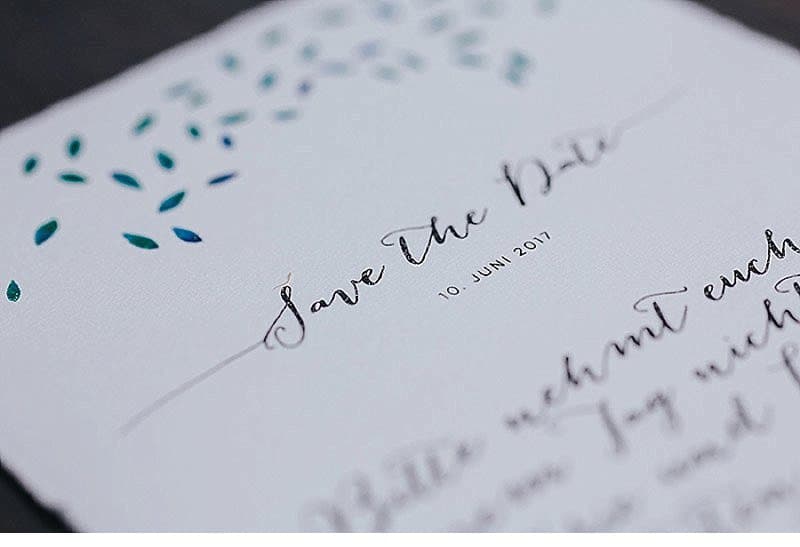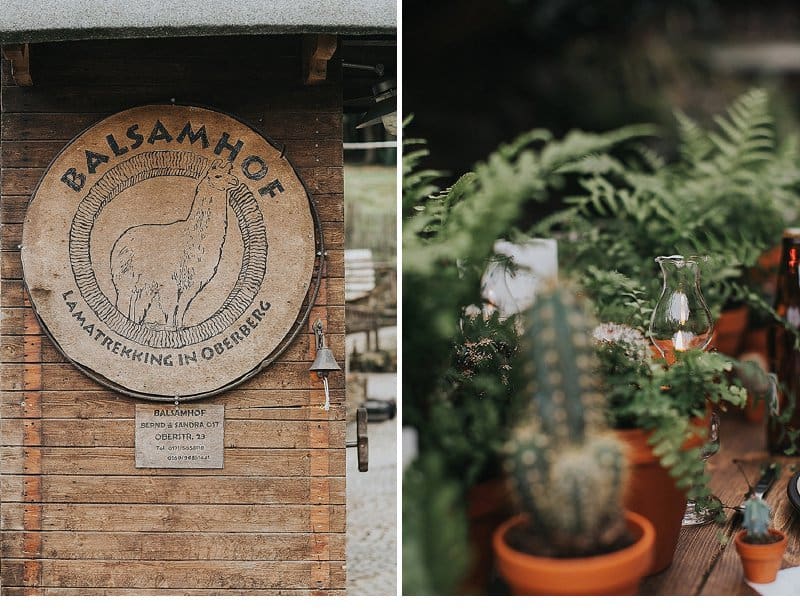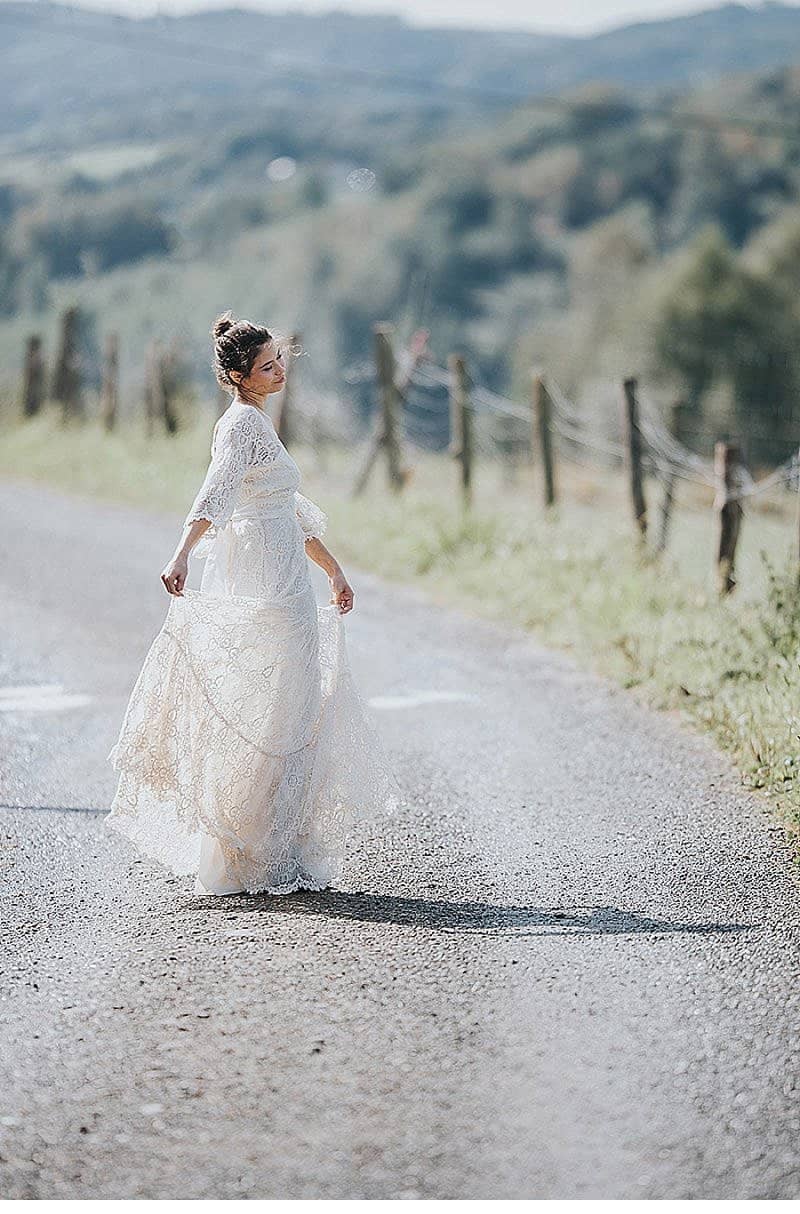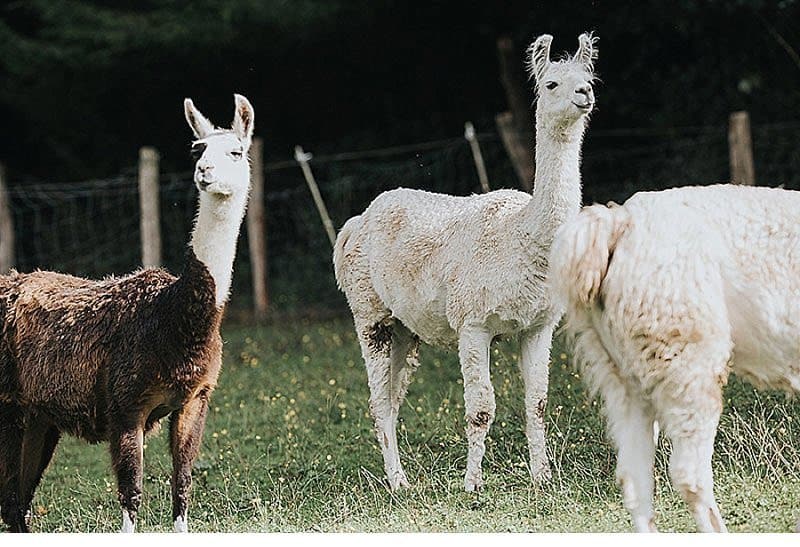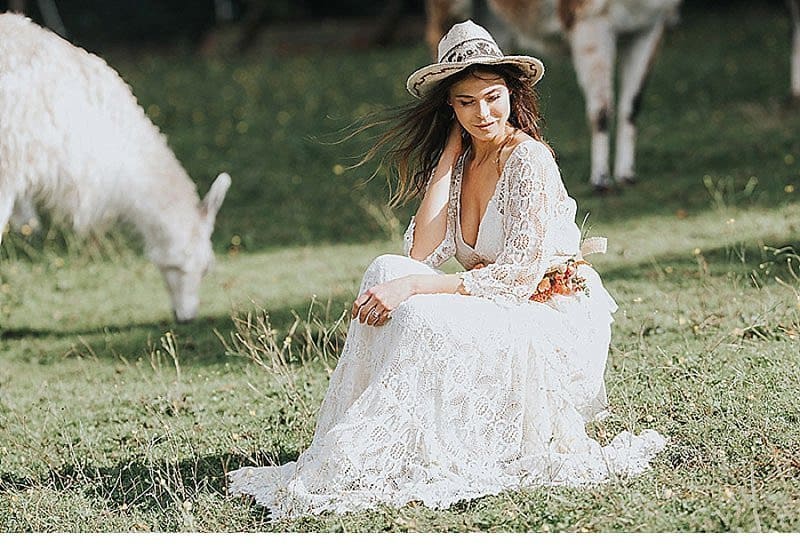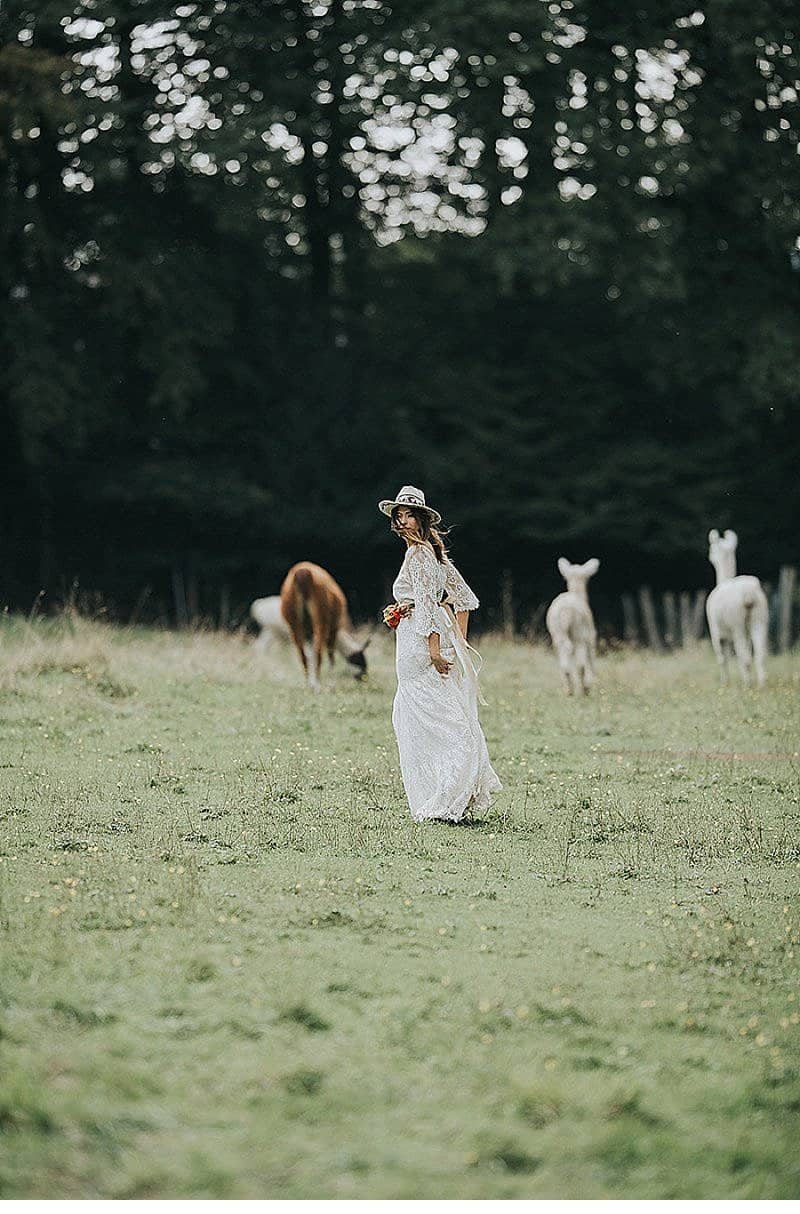 FOTOGRAFIE: Cornelia Lietz
KONZEPT, DEKORATION + ORGANISATION: Daniela Müller – shopandmarry
LOCATION: Lamatrekking-Oberberg
BRAUTKLEID: Temperley London via IamYours
KURZES BRAUTKLEID: Kreation von  IamYours, Rena Gown von Kite and Butterfly
HAARE + MAKE-UP: Dominika Bronner
HAARKRANZ: Fleuriscoeur
PAPETERIE: Christine Bader – Carte-Royale
BLUMEN: Iris Müller
MÖBEL + ÖLLAMPEN: Nimmplatz
TASCHEN: Kap Köln
MODEL: Natalie Arslan
EMPFOHLEN IN UNSEREM SCHATZKISTCHEN: