Playful lightness in the poppy field
Like a red carpet gazed upon by thousands of flowers, this field of poppies shines out at us. Delicate blossoms sway gently in the wind and convey a feeling of freedom and hope.
Inspired by this early summer splendor, wedding planner Bilitis of Flawless Events staged this stunningly beautiful editorial, combining the three major themes of beauty, uniqueness and femininity.
A graceful bride sits enthroned on an elegant sofa that blends harmoniously with the reds of the poppies.  The elegantly glittering wedding dress by Gisele et Simone  creates an exciting contrast with nature and the lush poppy paradise, which is playful and light. With a great sense of aesthetics Elisas Papers designed a stationery that flows perfectly with the concept.
Finally, this impressive shoot finds completion in the poetic imagery of Thomas Audiffren.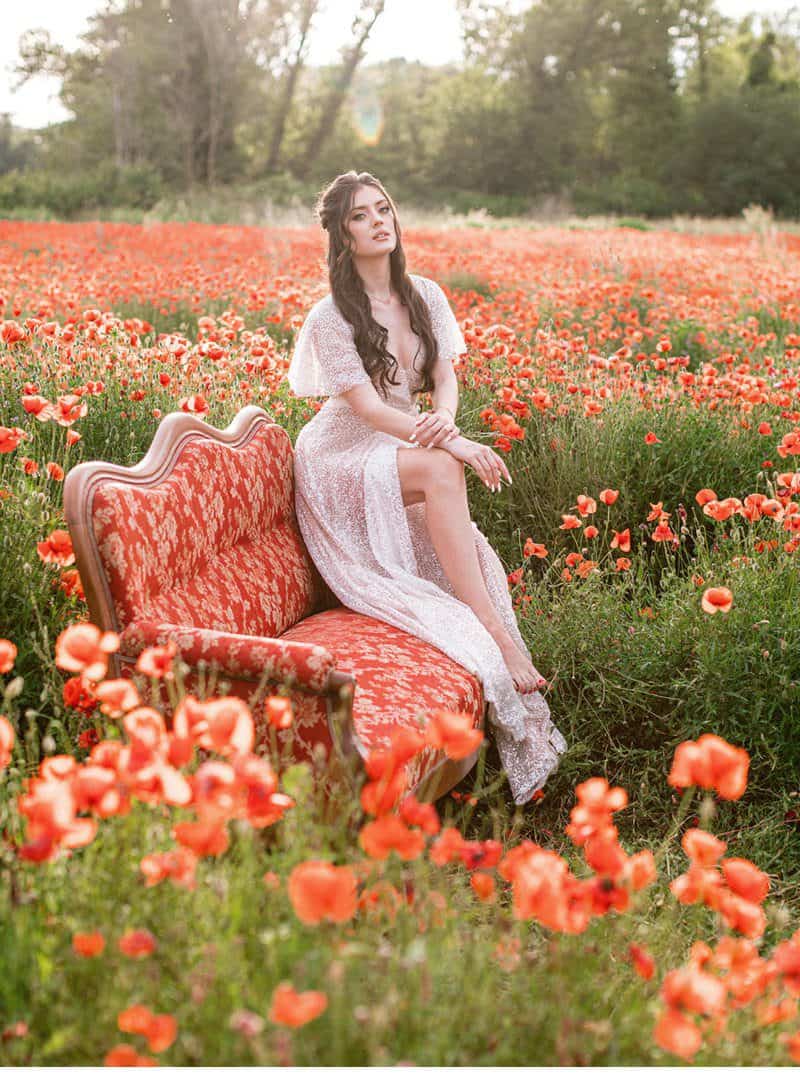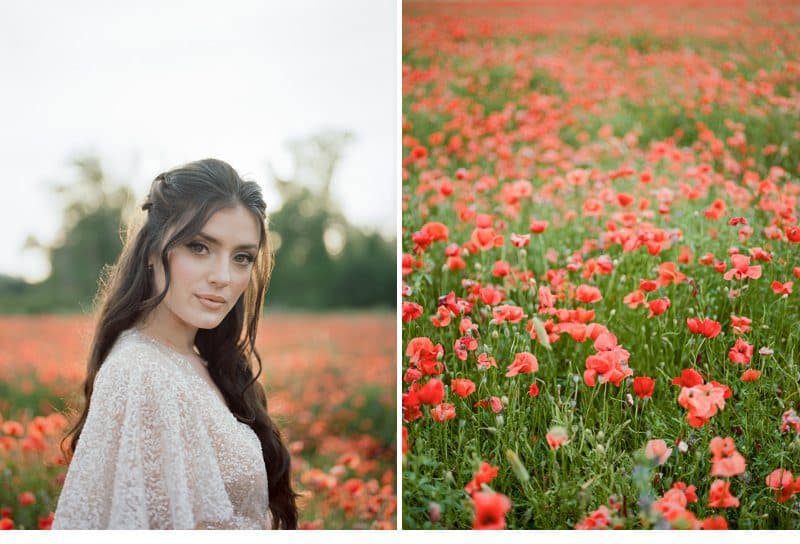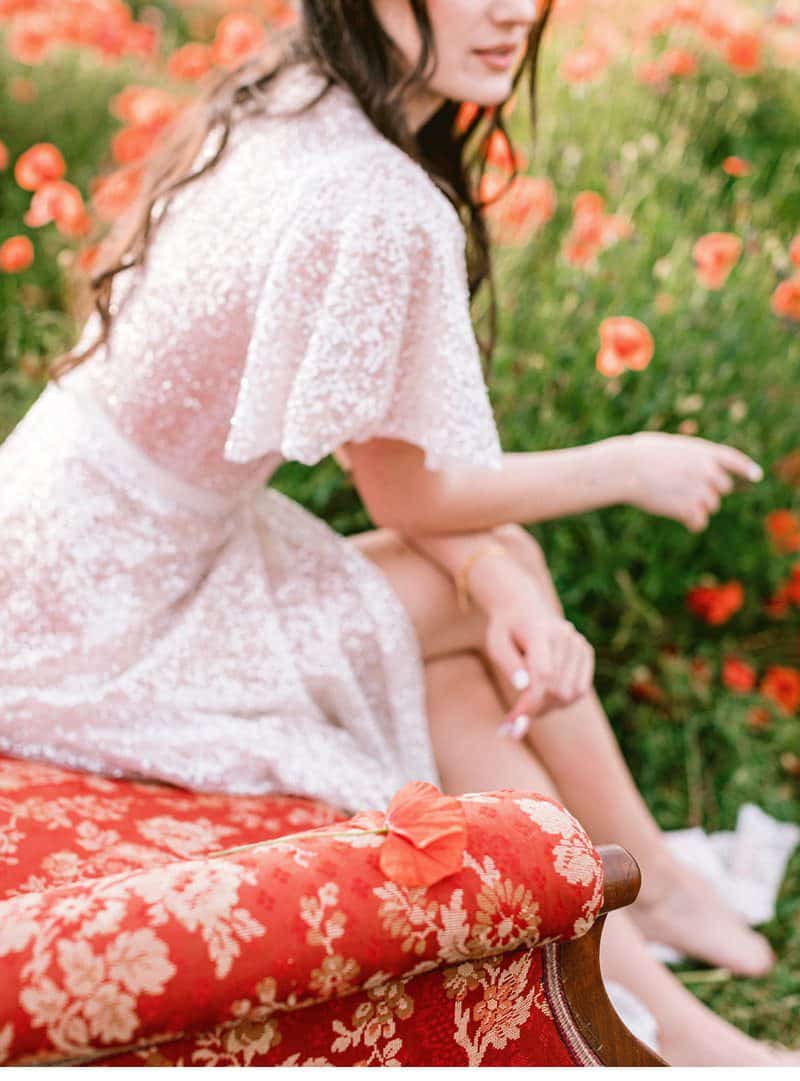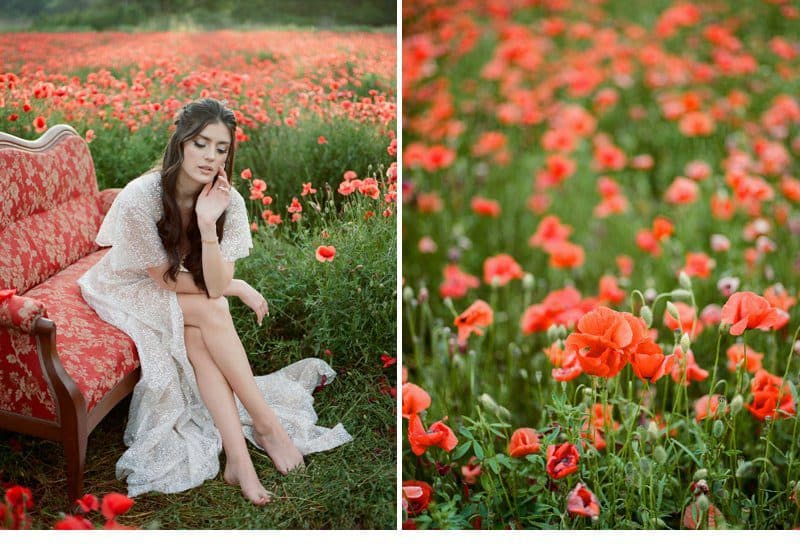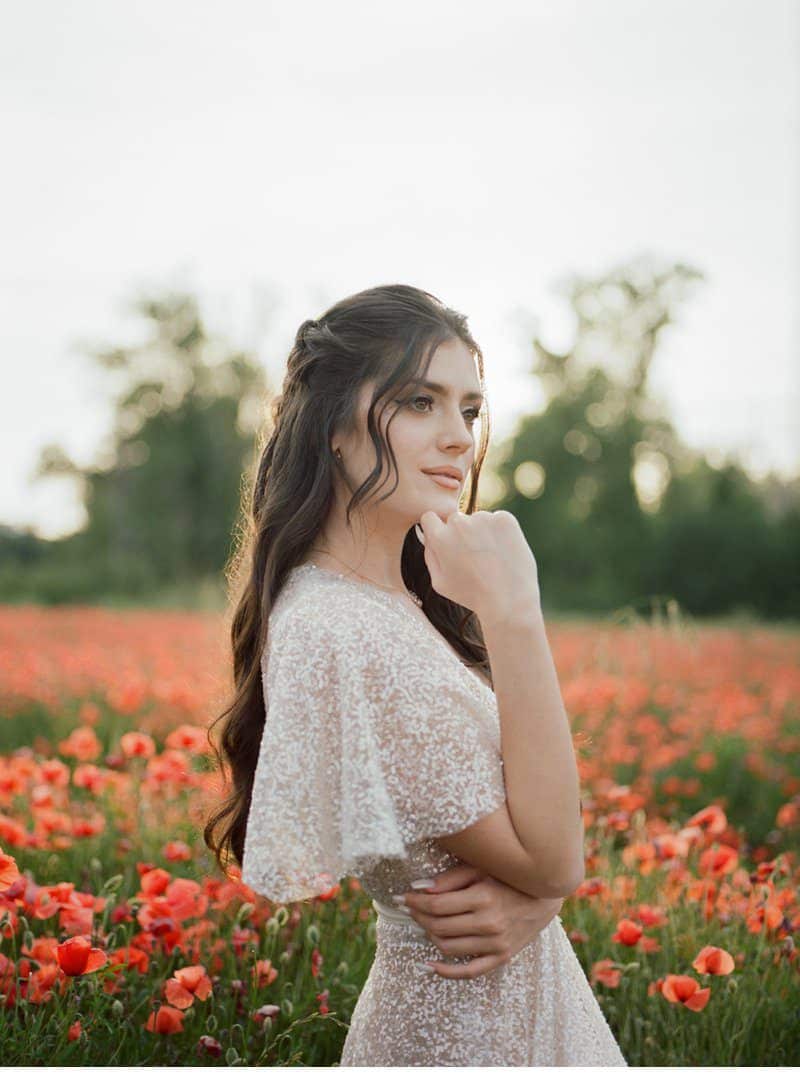 Planning & organisation: Flawless Events
Photography: Thomas Audiffren
Makeup artist: makeupoka
Coiffure / Hair: nora_chihi
Dress: Gisele et Simone 
Jewels: Avbijoux
Stationery: Elisas Papers
Muse: Jade