Poetic charm for romantic souls
Old walls that have a lot to tell, walls from which antique paint peels, the floor of aged wood groans mysteriously as the bride floats above it. This antique charm harmonizes perfectly with the golden details that bring this room to life. In the center of the room stands an enchanting table adorned in soft pastel hues, swaths of tulle hang from the ceiling, and dried flowers and branches transform the scene into an ethereal dreamland.
Gracefully, the bride glides across the floorboards in her fairytale gowns by Iris Noble. Little shadow plays dance on her face. In between, her countenance is reflected in old window glass, while a beautifully arranged bridal bouquet leans casually against the wall, waiting to be noticed.
With her fairytale concept, Event and Floral Wedding Designer Claudia Cameranesi appeals to romantic souls.
Photographer Vanessa Illi once again manages to capture the magic of inspiration in expressive images.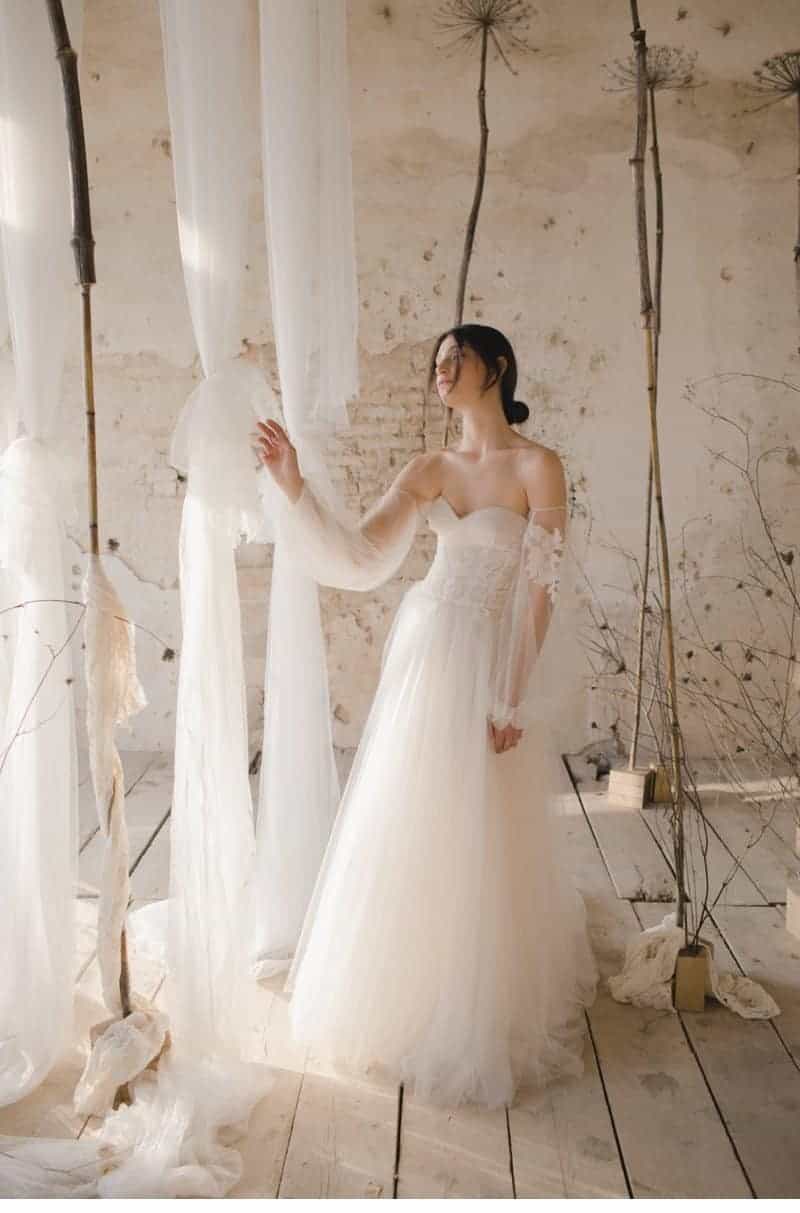 Photographer: Vanessa Illi
Floral designer & Wedding Planning: Claudia Cameranesi 
Model: Maria Barbatelli 
Mua & hair: Alessandra Rossi Makeup 
Bride dress: Iris Noble