Poetic Nymph Inspiration in Provence
The picturesque Domaine de Bres is located 30 minutes from the Duchy of Uzès in the valley of the Cèze River, surrounded by 50 hectares of unspoiled nature. Surrounded by meadows, olive trees, vineyards and lavender, you can enjoy a breathtaking view of the valley. With its Provençal charm, the property welcomes brides and grooms and offers them the opportunity to spend the most beautiful day of their lives in an exceptional place.
With a great sense of aesthetics and style, the creative team of The Wild Moon designed this remarkable shoot. The result fascinates and inspires the viewer. Fine Art photographer Christophe Serrano impresses with his artistic style and trained eye for details.
From The Wild Moon: "In the midst of a green oasis in Provence, a modern nymph with a daring charisma, directs her gaze towards us. Surprised by her spiritual attitude, floating in space like alchemy, we discreetly enter her universe of gentleness. It is like magic skillfully orchestrated by love… she invites us to follow her…..
By unfolding ideas in our minds, we can breathe life into them, because it would not be our best intention to adventure in a lodge in Provence that only wants to seduce through the magic of muted hues. We want to offer the unexpected in the expectation of our century.
We also hope that the luxurious can always bring forth a gentle simplicity. All events deserve their vibrations. Creating directions that touch and shake with their mysteries will remain our vision. It is probably where people gather around the same story that we call love…let's follow it .
The basic idea was to reveal events that arise at the edge of nature, with a mixture of elegance and poetic gentleness.
We hope we caught your attention with our premiere. The outrageous rain that day limited our ideas and brought a certain photographic nostalgia that we unconsciously fell in love with."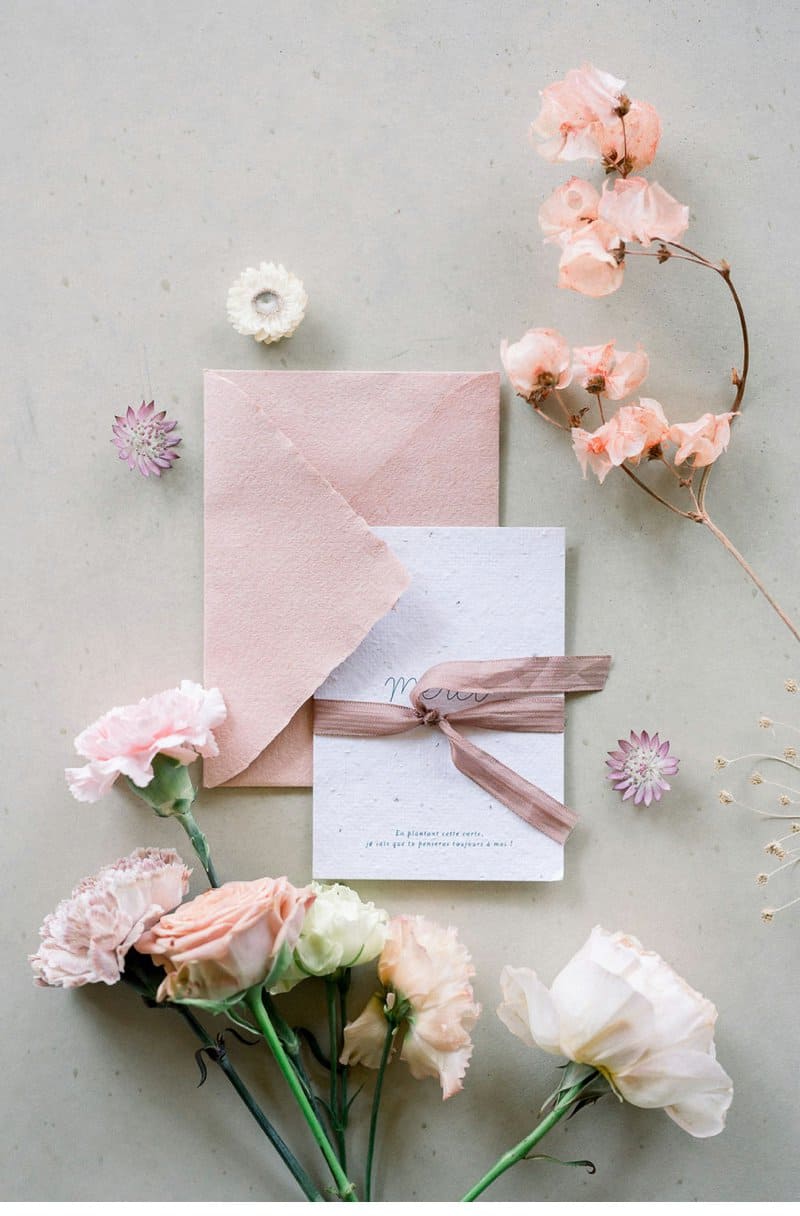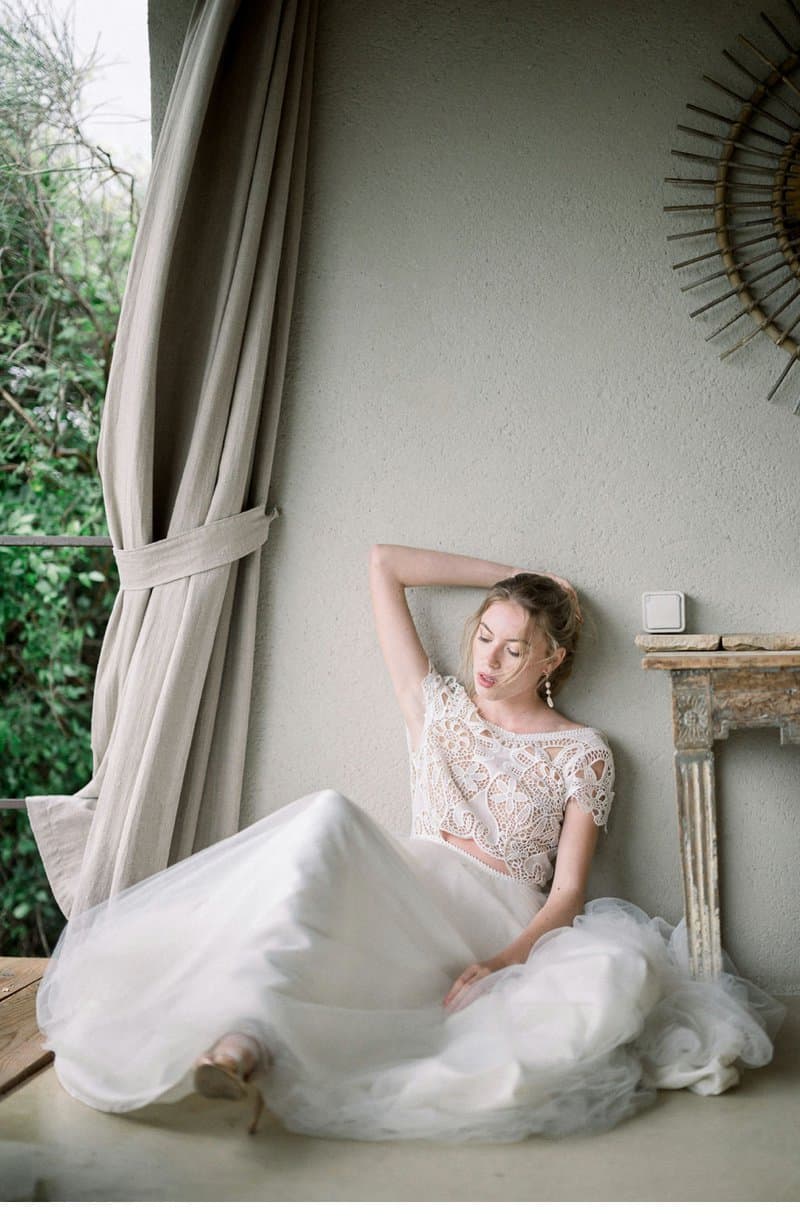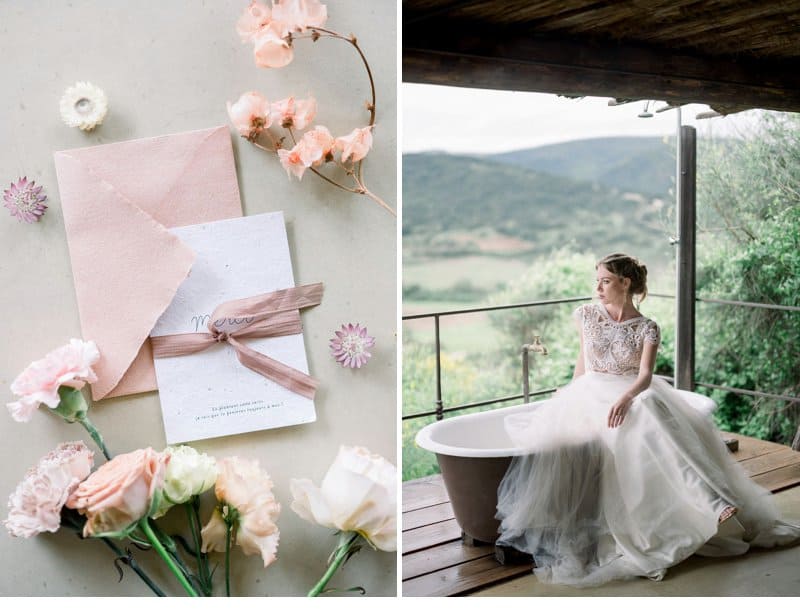 Organization, Direction, Styling: The Wild Moon
Photographer: Christophe Serrano
Florals: Blom Fleuriste
Gown: Alma Real
Location: Domaine de Bres
Shoes: Steve Madden
MUA: Anne Simonin Beauty
Accessoires and Jewelry: Le Bijou Voyageur
Stationery: NIN's
Ceramist: Origine
Creative Gypsum: Atelier 325
Model: Elisa