Poetry Of Love, The New Bella Belle Shoes Collection 2020
Filigree and in love with detail as always, but a touch more magical, that's Poetry of Love, the new Bella Belle Shoes Collection 2020.
Poetry is the perfect art of language. The gift of arousing emotions with words. The power to paint the most beautiful picture without a brush and canvas. The pool of definitions seems infinite…
How different and varied this term can actually be interpreted becomes clear as the internationally successful bridal shoe label Bella Belle Shoes presents their new collection, which was inspired by this very art form.
"Making beautiful and comfortable shoes is our passion. This time, we wrap them in the art of poetry. Inspired by beautiful love poems, each shoe is endearingly named after a famous female poet. The collection is a nuanced fusion of poetic elements and Bella Belle aesthetics." the designers say.
The enchanting models Esther, Rita and Matilda are just a small extract from the multifaceted collection and symbolically represent the unfathomable depth and complexity of love. Making these features visible to the human eye is a challenge that Bella Belle Shoes has tackled with the creme de la creme of the wedding industry at Lake Como. Event planner Daniela Natale from Centorose un Tulipano was particularly impressed by the choice of location: "Villa Sola Cabiati and Villa Balbiano are two of the most refined examples of eighteenth-century architecture present on the lake. Graceful and commanding in stature, each villa features breathtaking painted ceilings, beautiful frescoes and fine tapestry. Truly poetic in every sense of the word."
The experienced event stylist Joy Proctor seemed also deeply impressed and enthusiastic about her job: "To visually translate the theme, I chose not to tell it in literal sense but proposed that we make our model a living depiction of the poet's muse. The second way in which I interpreted the "Poetry of Love" theme was to envision the model as a goddess; a woman of strength and elegance, sophistication and wisdom."
Thanks to an exquisite selection of exclusive wedding dresses by top designers such as Paolo Sebastian, Rime Arodaky, Nicole + Felicia, Andrea Sedici,  Costarellos, Xtabay Vintage, Claire La Faye and Bongiwe Proctor, one could observe how brides magically transformed into muses and goddesses.
But what is that? Has Shasta Bell Calligraphy now also discovered their love for bridal fashion design? Not quite, they were just very happy to be able to make a creative contribution of a different kind: "So often poetry stays on paper and never makes the jump from head to heart. It was so fun to put pen to skin and create living art – making a gown out of words – 'weaving fabric' from love and ink."
As different as the approaches were, photographer Laura Gordon devoted herself with great attention to every detail and gave her personal touch to this fantastic shoot with her unique pictures. "My translation of this year's theme was very much inspired by the rich textures seen throughout the area paired with the quiet presence of femininity and romance. I chose to focus on physical form and expression using light to paint the images evoking a tone and mood for the final collection. Captivating eye contact, soft gestures, and a bold backdrop create a look that feels vulnerable yet dynamic." she explains.
At the end of the day, we all admire the result of an incredibly professional collaboration at the highest level: an amazing masterpiece consisting of many individual works of art that harmonize like a perfectly composed puzzle.
The designers from Bella Belle Shoes are also more than satisfied with the result and the choice of their service providers: "Each of our team members is a master at her/his craft, each person added her/his unique interpretation of the theme Poetry of Love to create a nuanced story. The result is a magnificent synergy on the never ending quest for beauty that none could have achieved on her own."
We couldn't have said it more nicely and that's why we are now taking you to the beautiful Lake Como, where the new Bella Belle Shoes collection awaits us…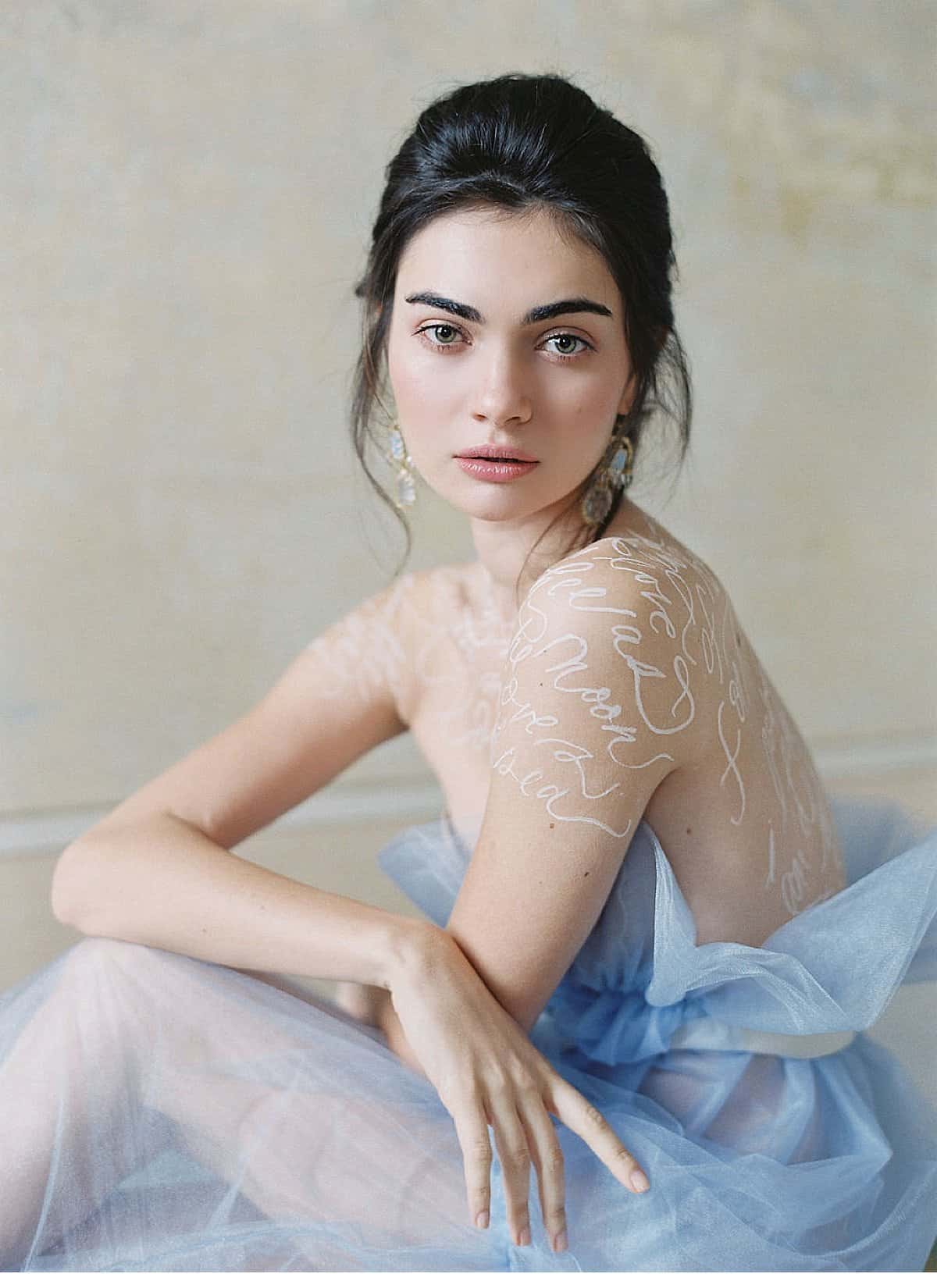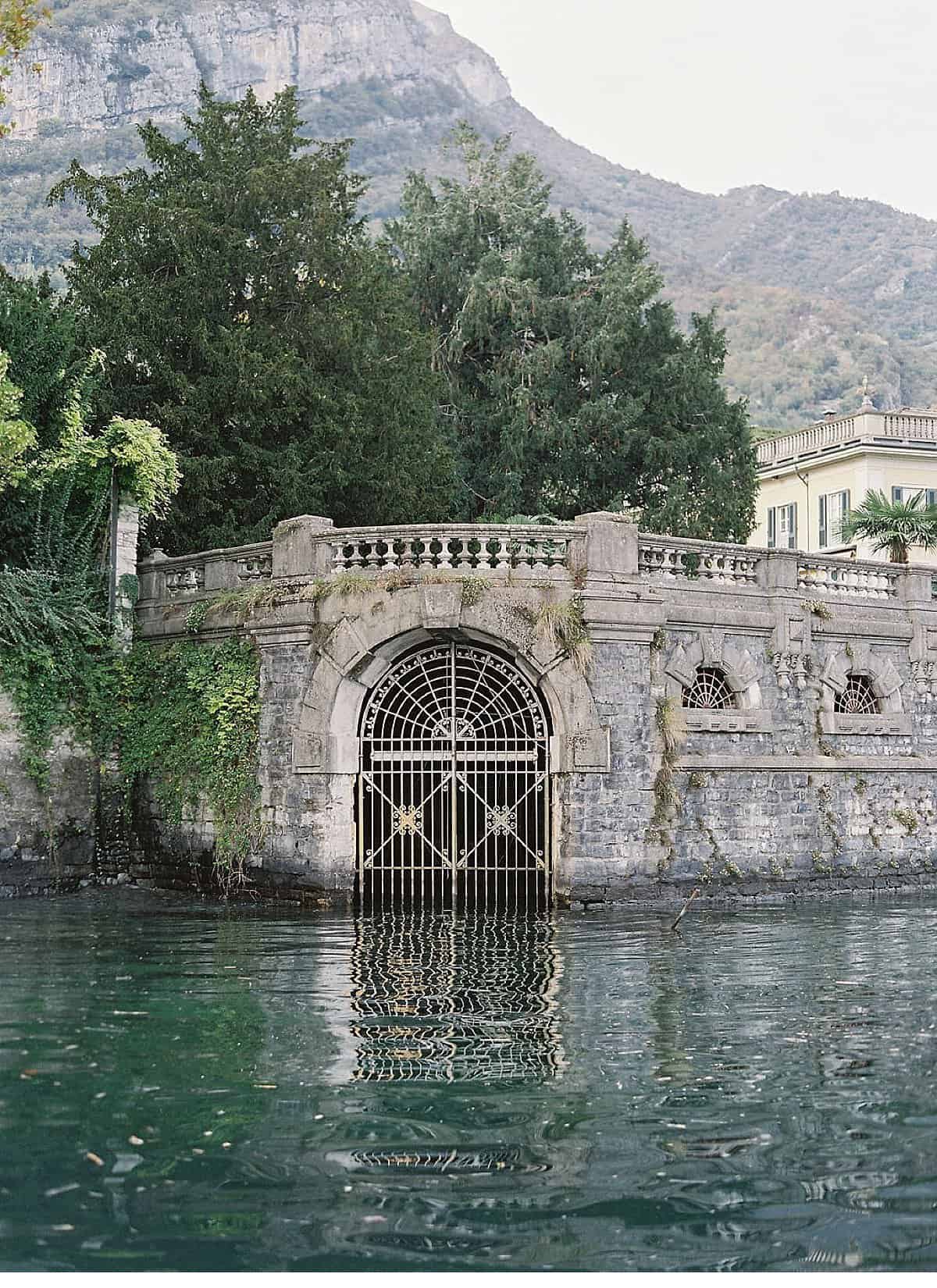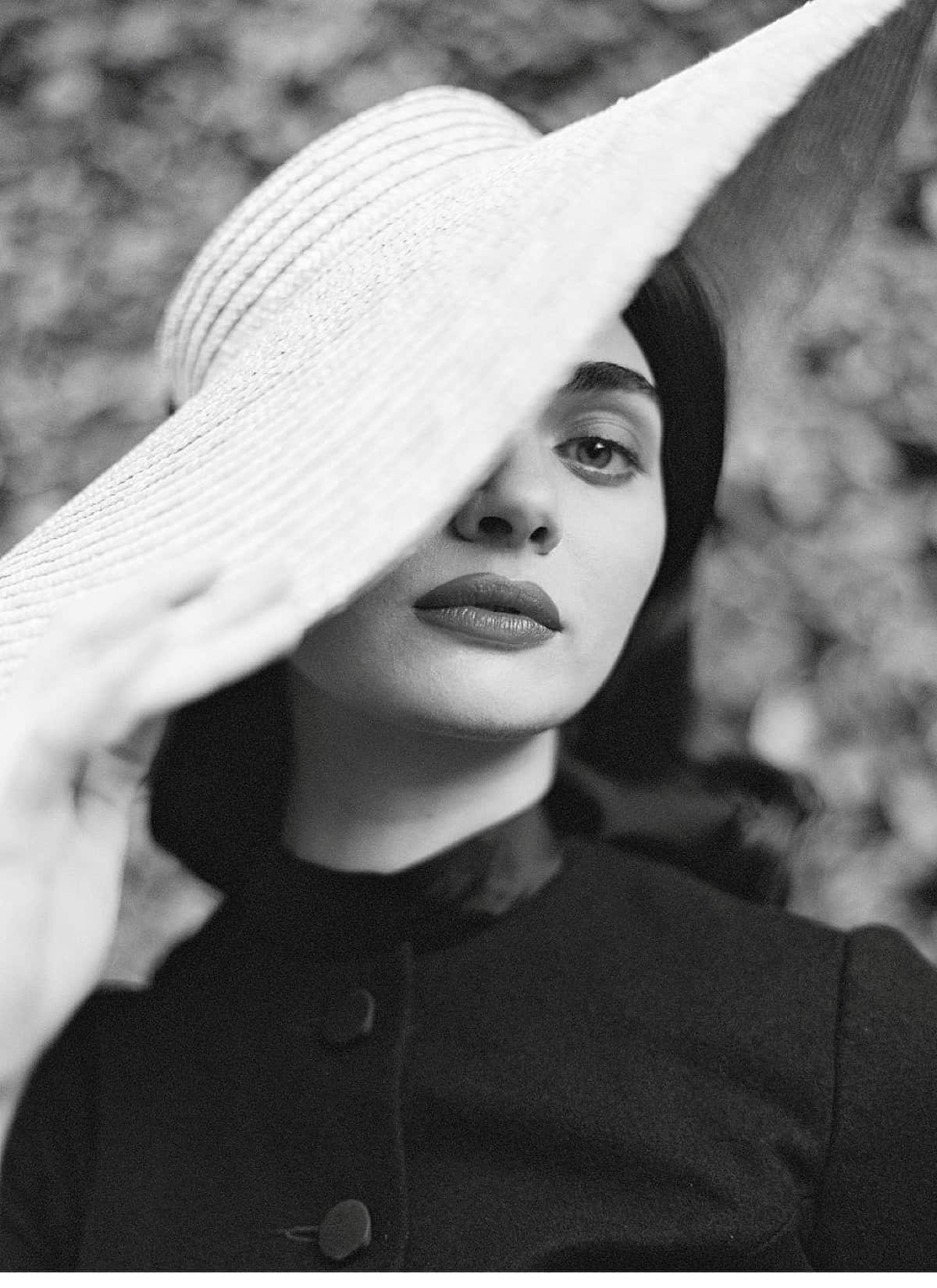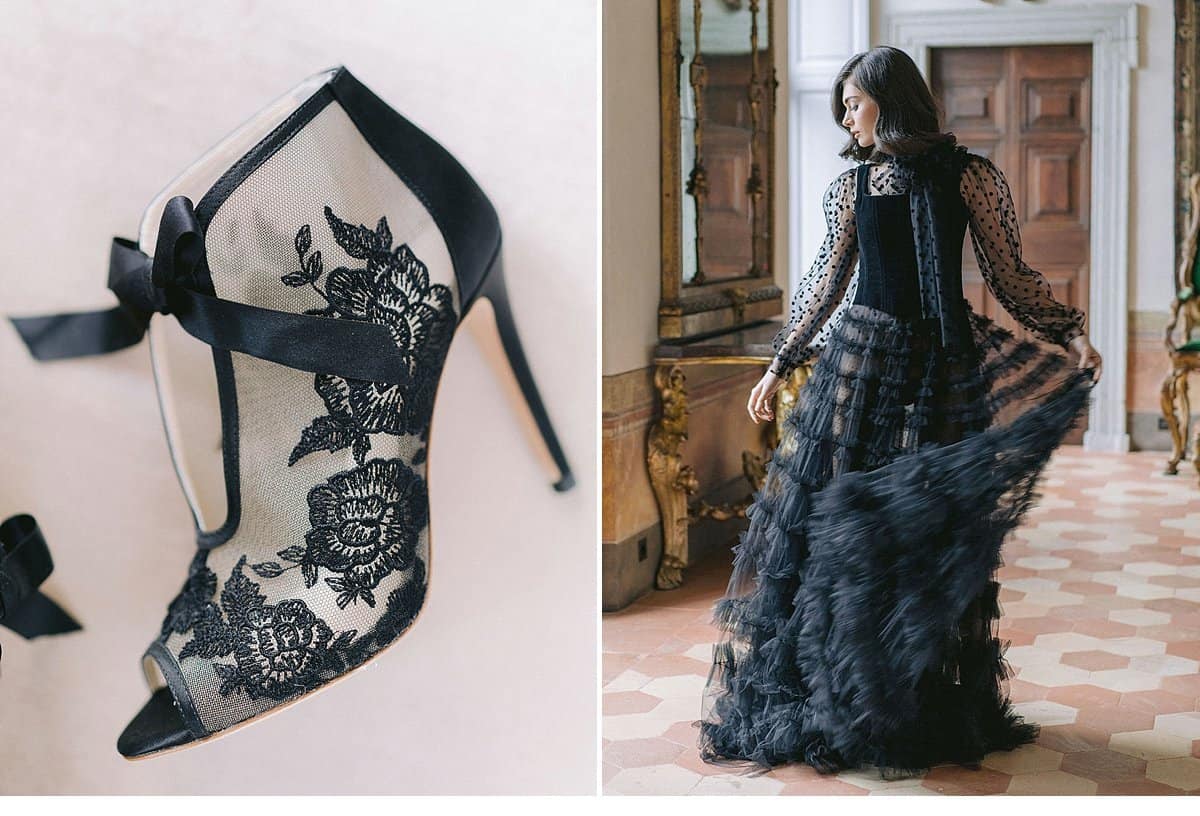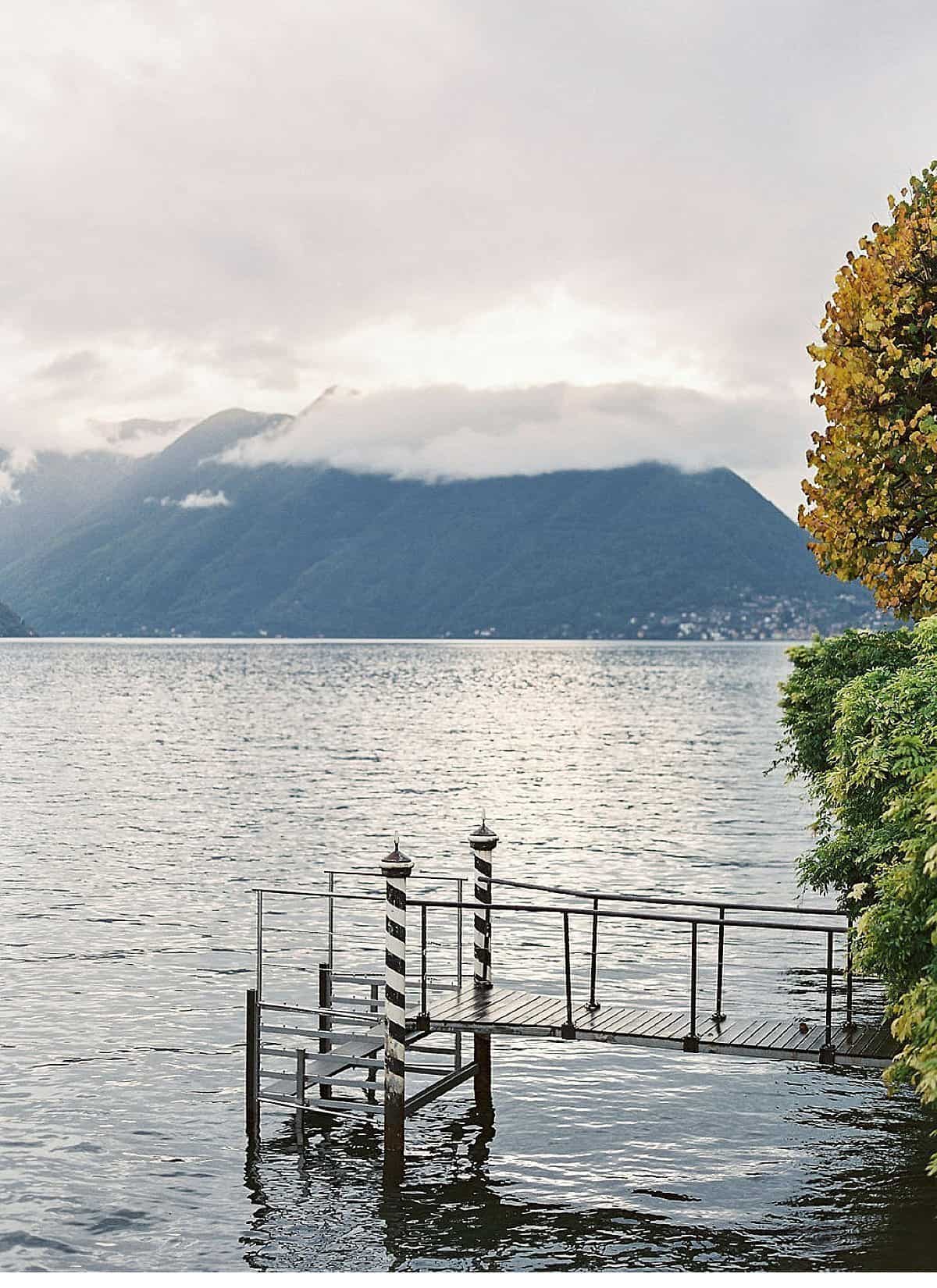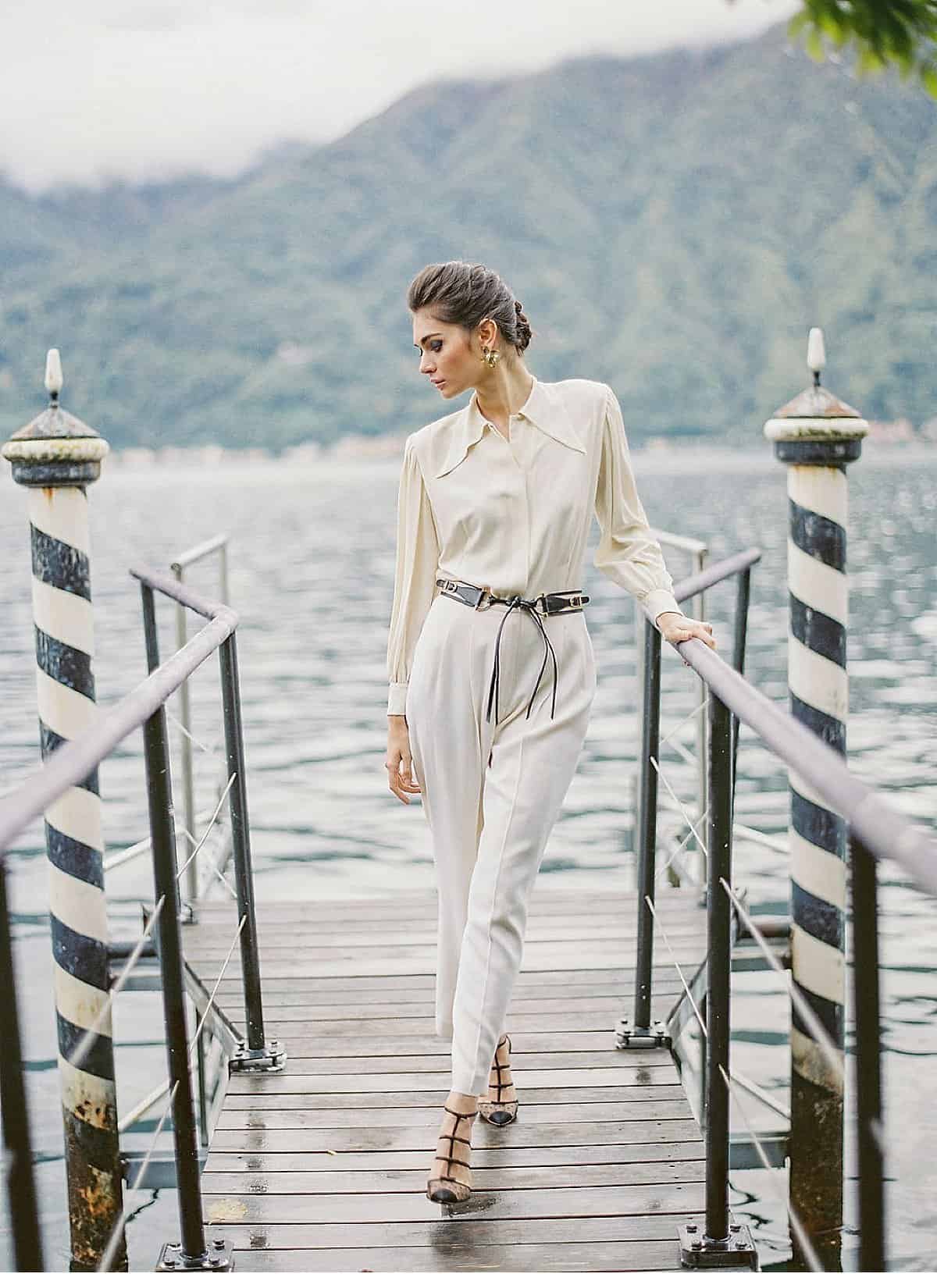 Shoes: Bella Belle Shoes
Photographer: Laura Gordon Photography
Styling and Design: Joy Proctor
Videographer: Zen Film Works
Make-Up and Hair: Harold James Calligraphy: Shasta Bell Calligraphy, Veronica Halim Calligraphy
Planning: Centorose un Tulipano
Dresses: Paolo Sebastian, Rime Arodaky, Nicole + Felicia, Andrea Sedici,  Costarellos, Xtabay Vintage, Claire La Faye, Bongiwe Proctor
Accessories: Nicola Bathie, Twigs and Honey, Haute Bride, Lauren Taylor Creates 
Venues: Villa Sola Cabiati, Villa Balbiano of The Heritage Collection 
Styling Mat: Locust Collection