Poetry, tenderness and sensuality
Delicacy, poetic detail and an ode to beauty form a sensual whole in this enchanting shoot by Anna of PureLove Weddings and the creative team at Flower Stories.
Anna tells: "We wanted to create something very delicate, feminine, romantic, sensual, ethereal and minimalistic .Our color palette is mainly white, as it reminds us of the beauty of spring, blossoming trees and the scent of flowers. Due to the sad situation in the world because of COVID-19, we wanted to show everyone how cool, beautiful, intimate and stylish micro weddings can be. And look at the smile of our bride! Isn't she stunning?"
In addition to the enchanting floral masterpieces, it was the bride herself who was the total work of art in all her glory and the epitome of perfection.
An artfully arranged table, stylish stationery from White Letters and a delicious variety of sweets from Cake me and Bajkowe Torty complete the inspiring concept.
And now dive with us into the fantastic picture world of Paula Romanowska .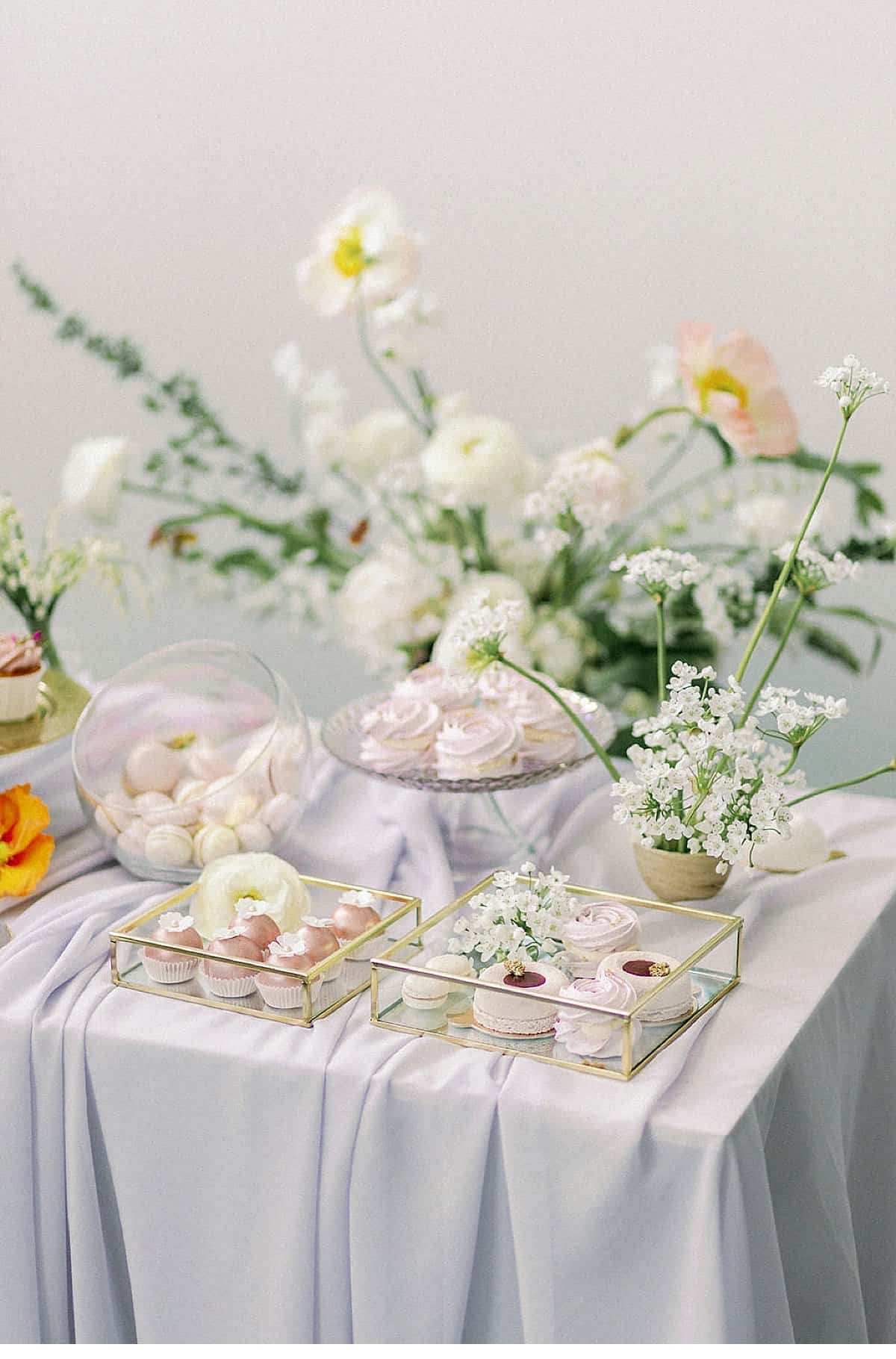 Organization, planning, concept: PureLove Weddings
Photography: Paula Romanowska
Flowers, styling, venue, creative dricetion: Flower Stories
Bridal Dress: Warsaw Poet
Shoes: Yes I Shoe / Bella Belle Shoes
Hair: Marlena Stefanowska
MUA: Monika Witek
Jewellery/veil: JP Brides
Silk ribbons: September Atelier
Video: Alpaca Weddings
Stationery: White Letters
The cake and sweet table: Cake me / Bajkowe Torty
Cutlery, table cloths, plates: Wpozyczalnia
Rings: Savvy Jewellery
Velvet ring boxes: Shyribbons
Chairs: Zrobprzyjecie