PRIDE AND PREJUDICE
Great Britain, 18th century, the haze of ancient writings fills the air. Valuably they are lined up on the shelf, tell of lords and ladies of bygone days.
A bride of today enters the room – pale, breakable and filigree. Solely a whiff of tulle covers her velvety skin, slightly purple and adorned with lace.
Splendid flowers are her only jewelry, naturally beautiful she doesn´t need anything else. Yet a ring from her lord would perfect her luck.
Inspired by the great author Jane Austen stylist Mariana Talasimova and photographer Lena Eliseeva created these breathtaking impressions.
Hair and make-up even the props were adapted from the 18th century and lovingly implemented for this shoot. Ancient, faded an time-worn on the one side, elegant, glamorous and valuable on the other.
Let's get carried away in to a bygone era by the fantastic world of pictures shot by the impressive photographer Lena Eliseeva.
Translation: Marina Jenewein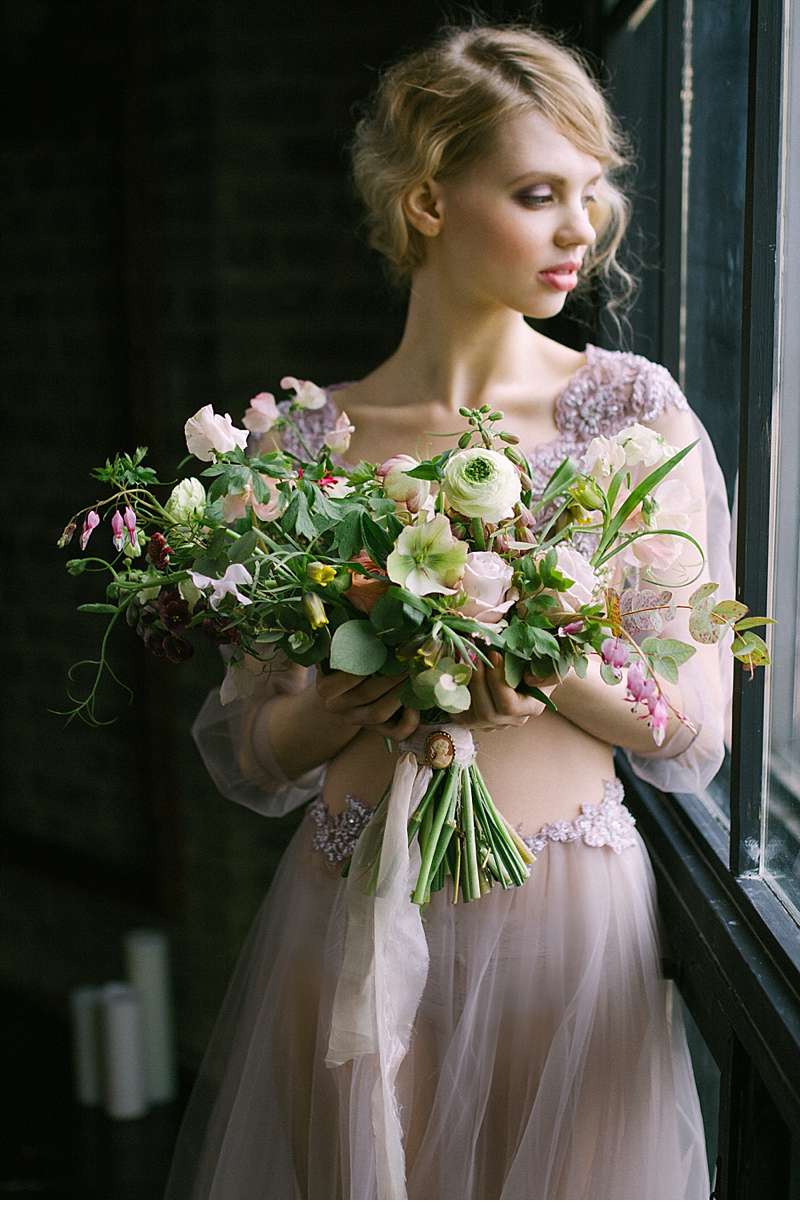 PHOTOGRAPHY: Lena Eliseeva Photo
PLANNER: Mariana Talasimova
DRESSES: Maria Vessna
FLORAL DESIGN: Katerina Eliseeva
HAIR + MAKE-UP: Elen White
CALLIGRAPHY: Irina Klimova
SHIRT + SHAWL: Anastasia Nadezhina
WAISTCOAST: The Golden Branch
SILVER PITCHER: JMM
CINEMATOGRAPHY: Sem.V Studio
MODELS: Alexandra & Ilya