Promotion


Pronovias Garden Wedding Bridal Dresses
May we introduce: these are Bianca, Phoebe and Despina – stylish heralds of the Pronovias bridal dresses of the new Cruise Collection 2020.
A look at the exclusive designs is enough to realize that the international bridal label will catapult romantic garden weddings to a new level next year.

Design Despina
What remains are feather-light and delicately flowing fabrics that convey a sense of freedom and light-heartedness. New at Pronovias are the play with transparency, the big dose of sexiness and innumerable sparkling details with which every bride easily outshines a clear and starry night sky.
For many bridal couples, nature symbolizes a new beginning and growth at the same time. Moreover, the immeasurable beauty of a garden seems everlasting, its romantic potential inexhaustible – regardless of sunshine or rainfall, summer or winter. Anyone who sees this fact as a model for a long lasting marriage has already found the perfect place for a wedding under the open sky.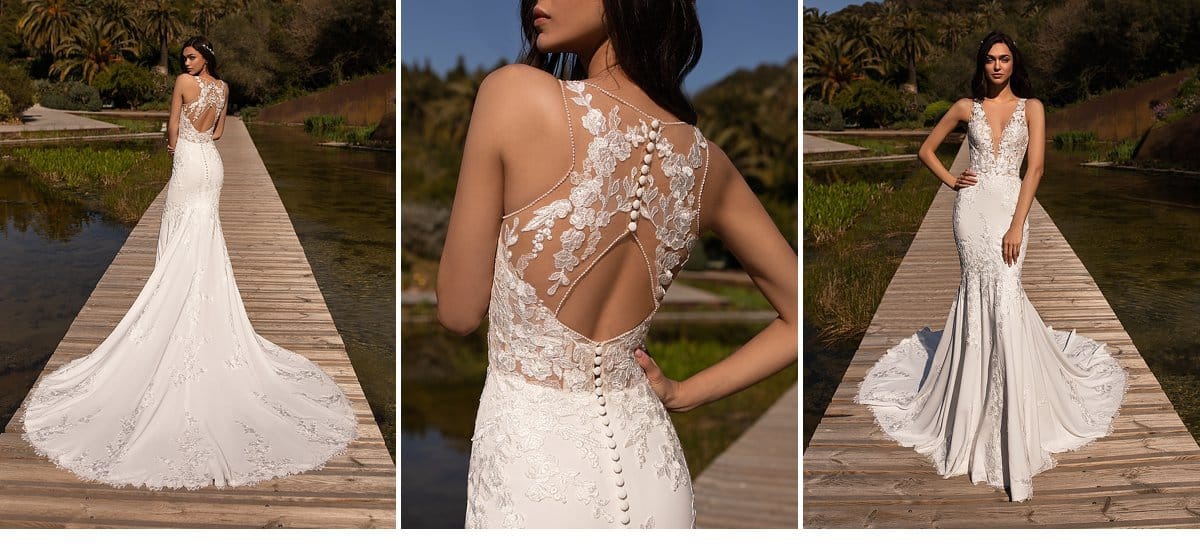 Design Alcyone
The designers of the globally successful brand Pronovias obviously thought that way when they created the textile white beauties of this collection. Each wedding dress exudes romance in its own way, telling a little girl´s dream come true. And yet, each is unique and special, just like any soul whose body is barely noticeable covered by sheer fabrics.
There is, for example, a wedding dress called Alcyone. A seductive Fit and Flare, whose deep V-neck vies for attention with its transparent and lace-studded back. Or Hyperion, a narrow A-line with a long train and a gauzy tulle skirt, under which a bride´s long legs stand out particularly well. Or Phenicia, a sprawling ball gown with pockets and beguiling lace bustier, which comes with a matching Bolero for convertible looks.

Design Phoenicia

Design Aquila
Design Bianca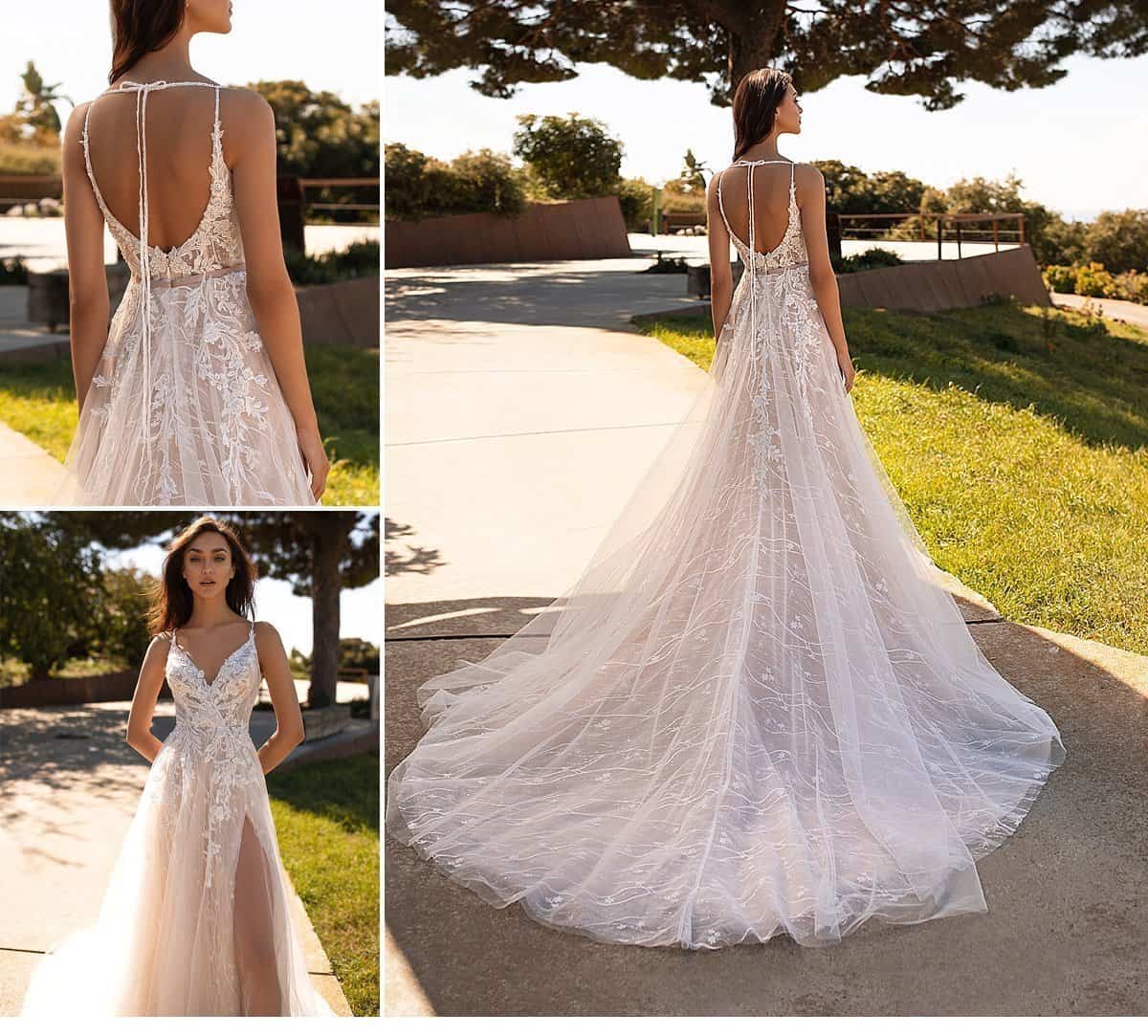 Design Hyperion

Design Oberon

Design Phoebe

Design Ursa
The entire collection captivates with diversity, innovation and elegance, each bridal dress with breathtaking finesse and irresistible details. We do not want to tell you too much, see for yourself, be inspired and enchanted by the Pronovnas garden wedding bridal dresses.