Puglia honeymoon by the pool
A relaxing dip in the sun, loving cuddles in the shade, meaningful glances, a refreshing sip of champagne and a tingling kiss at the poolside – here we watch Newleweds in love by the pool.
Remember the fascinating bride and groom Alexander and Catherine and their intimate finca wedding in Puglia? Wedding photographer Elisabeth Van Lent has accompanied the two even beyond their big day and today gives us a glimpse into the sugary sweet life of the two newlyweds.
The gleaming white Finca Masseria Parco Della Grava is not only a wonderful place to get married in an unforgettable way, but also to honeymoon just as unforgettable, as the two credibly prove.
Together you can enjoy the benefits of this beautiful area in southern Italy much better: the view over the Mediterranean olive trees to the rolling hills in the distance, the cloudless sky and the bright sun, the delicious scent of herbs and the unique sound of nature.
Forget the stress of the past months, celebrate the young happiness and make plans for the future together. Actually, it looks more as if Alexander and Catherine are exclusively in the here and now with their love and thoughts. And that's how it's supposed to be on a honeymoon, isn't it?
Like us, let the adorable couple and wanderlust-inducing images by Elisabeth Van Lent and stunning styling by Art'Anna Weddings & Events get you in the love vacation mood!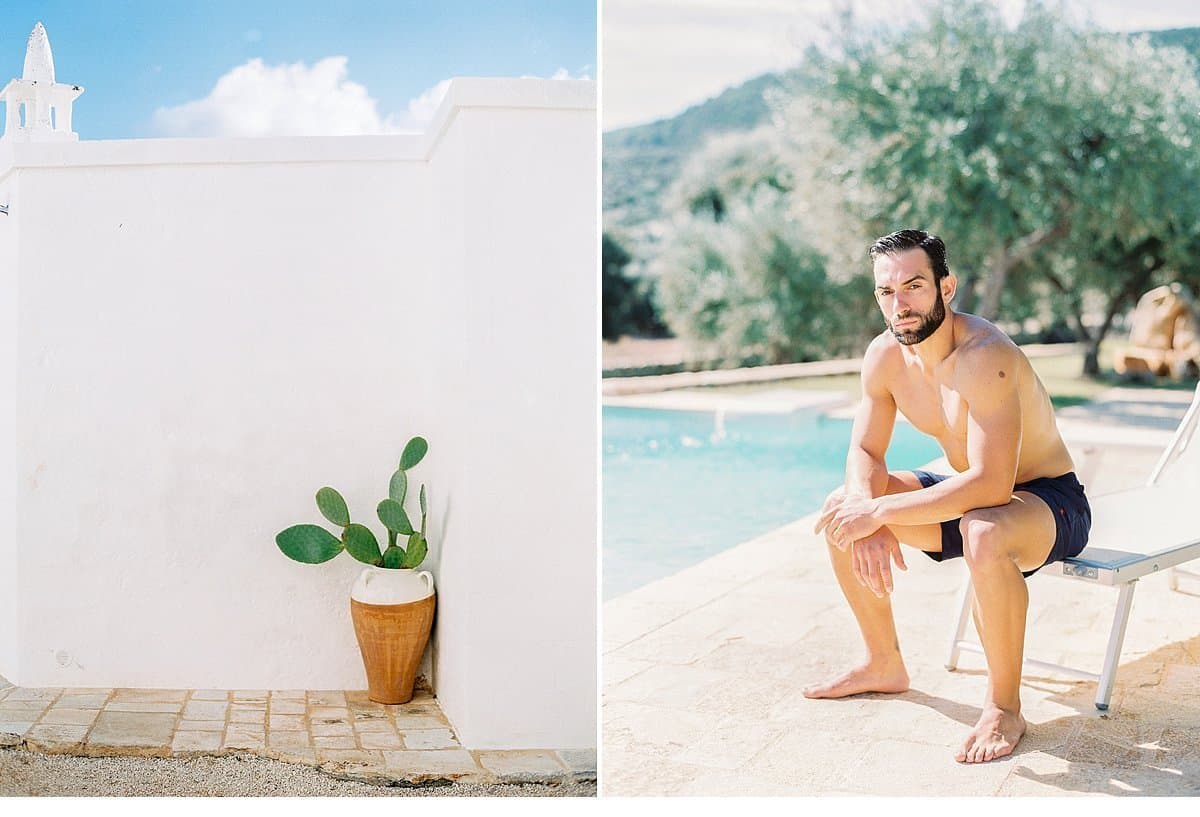 PHOTOGRAPHY: Elisabeth Van Lent Photography
ORGANIZATION & STYLING: Art'Anna Weddings & Events
VENUE: Masseria Parco Della Grava
SWIM SUIT: Heidi Klein selected at Women'secret
HAIR AND MAKE-UP: Fabiola Hairsalon
FILM LAB: Carmencita Film Lab
MODELS: Laura Derek & Maikol