Pure Tenderness
Naked, soft skin tells of charming seduction, barely noticeable lingerie tells of irresistible sensuality. Conscious of her distinctive femininity, the bride covers her body with high-quality models from Girl and a Serious Dream , which gently glide down her feminine curves.
Conscious and full of joie de vivre, the bride enjoys the first hours of her big day and pampers herself in a stylish ambience with delicacies, heavenly flower arrangements and an enchanting dress dream by Berta.
Pure aesthetics and grace are shown in the impressive shots by Vivid Symphony , who completely captivate us with this styled shoot.
From Vivid Symphony: "Expectant atmosphere in Schloss Brandis flooded with morning light. Dreamy, romantic, sensual – that's how a bride's wedding morning should be. Dressed in a breath of nothingness, she celebrates the beginning of a great day. Thinking of her groom, she takes her breakfast at a table set exclusively for her. While she enjoys tempting cupcakes from Patiserie Unplugged, crunchy fruit and sparkling champagne, she thinks about how she will soon be saying yes to the man of her heart and kissing him through laughing tears.
Romantic & wild floral arrangements by die Blumenbinderei are made of an exciting mix of the most beautiful flowers of spring: anemones, roses, success ranunculus, fritillaries, butterfly ranunculus, jasmine, Wanda orchid, lady's slipper, lentil roses, peonies, poeticus daffodils, wild carrot, eucalyptus and vetches. In the bright gradient of white, cream and blush tones, dark berry red flowers add interesting accents. The setting of clean, modern shapes in light beige & gray tones makes the wildly dreamy blooms all the more the secret main player of the morning breakfast. Meanwhile, bright figs, fruity passion fruit and full-bodied grapes vie with the masterful cupcakes in pastel tones.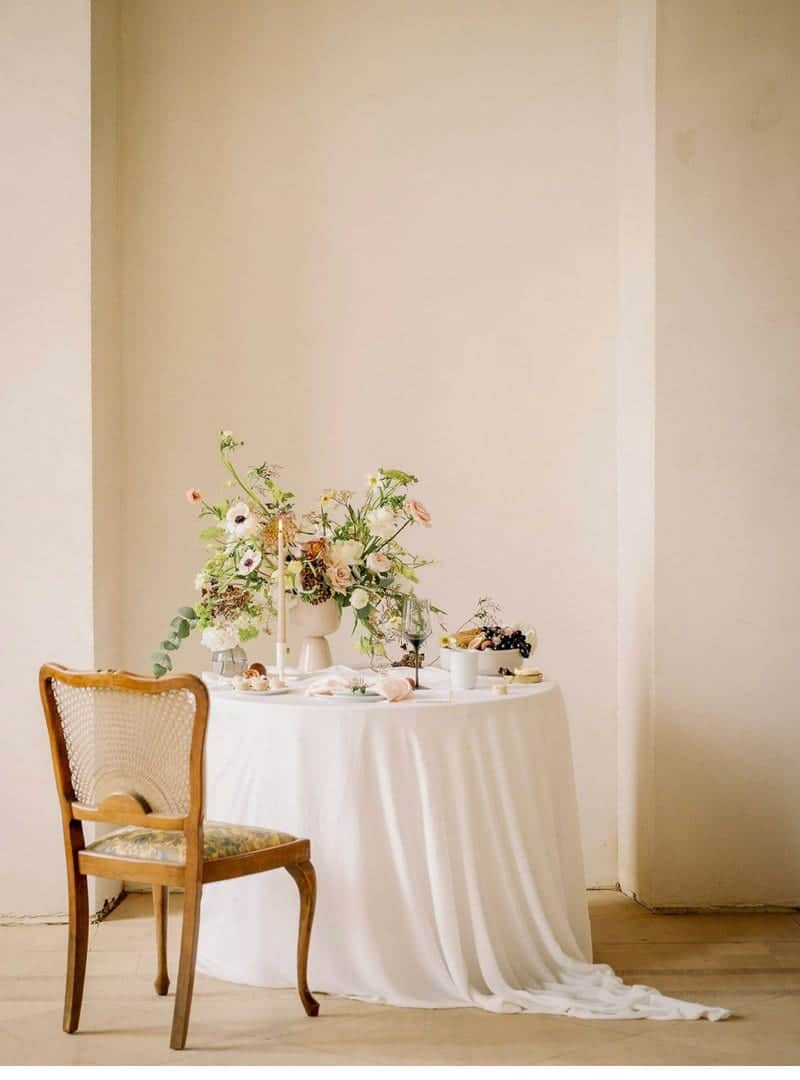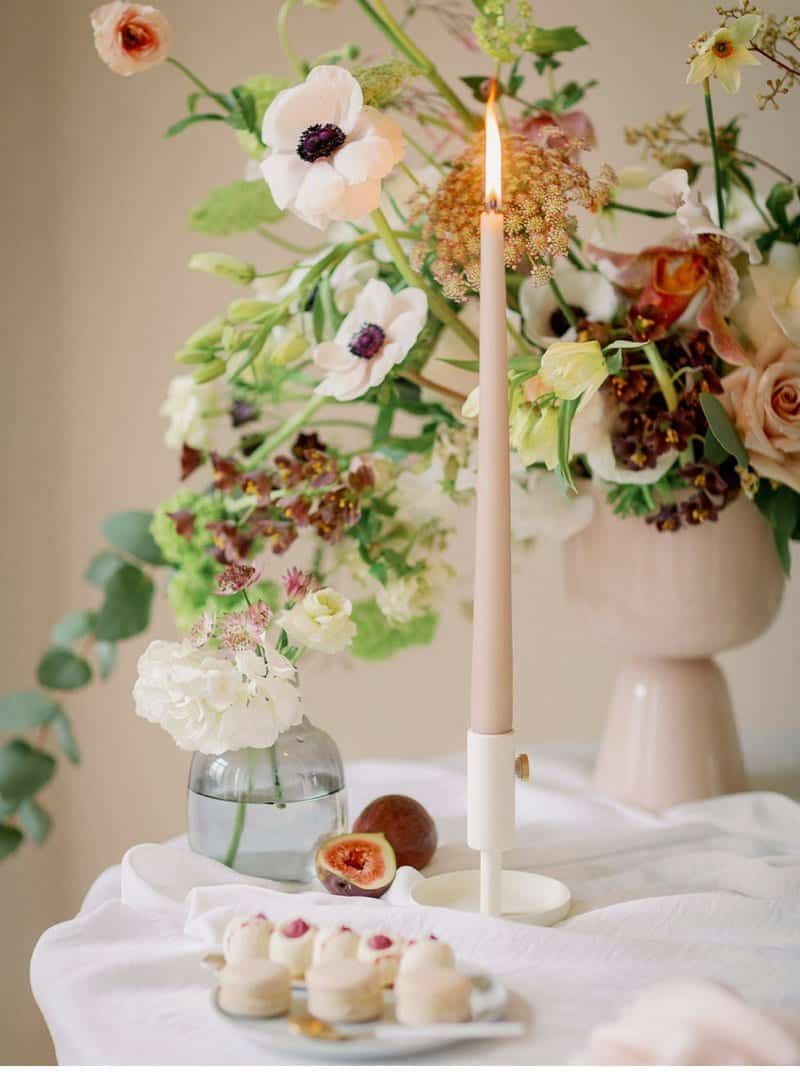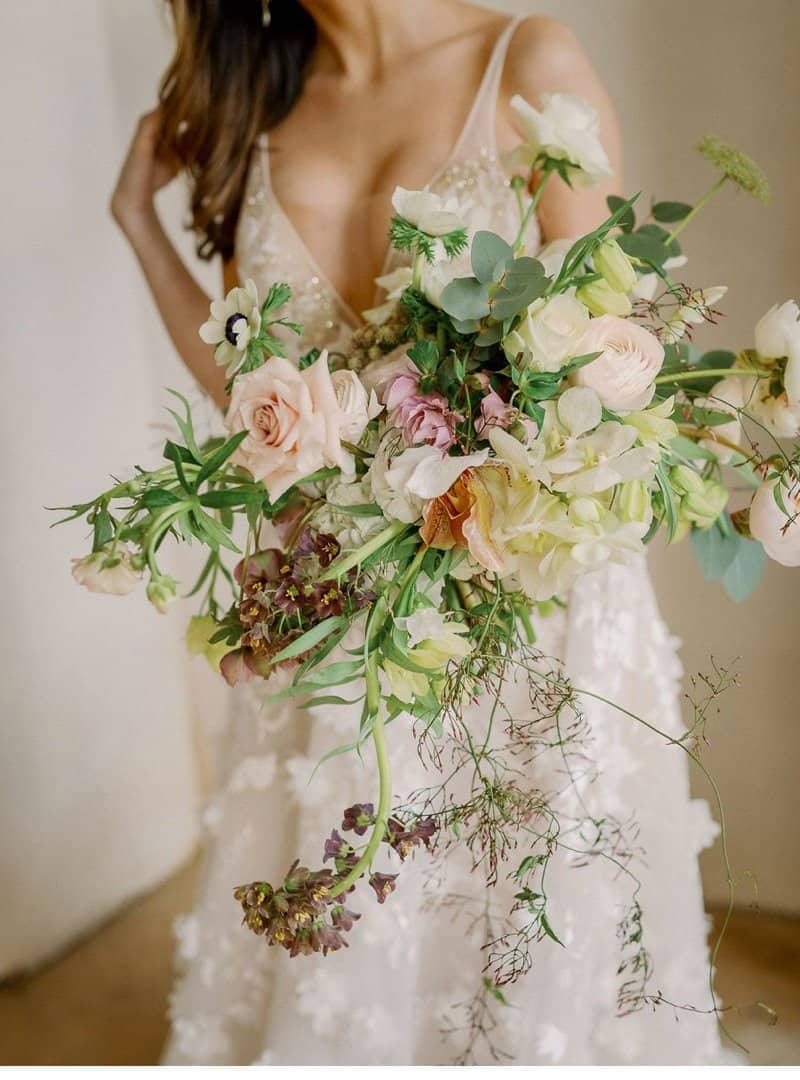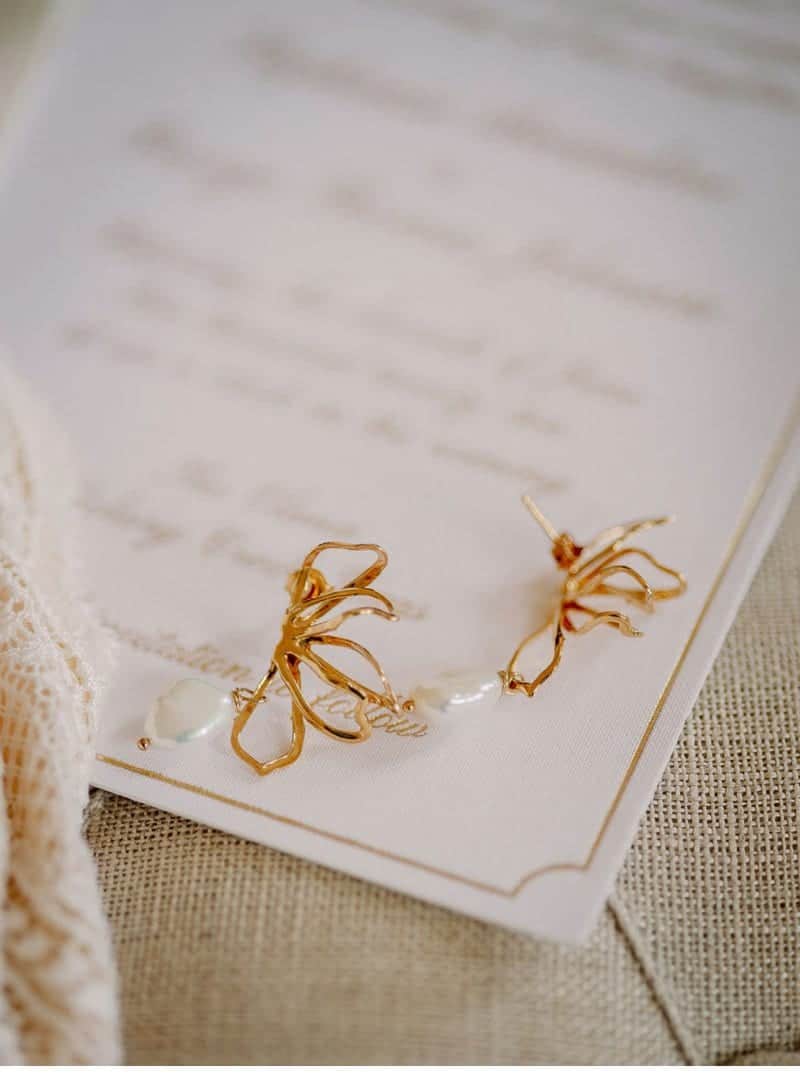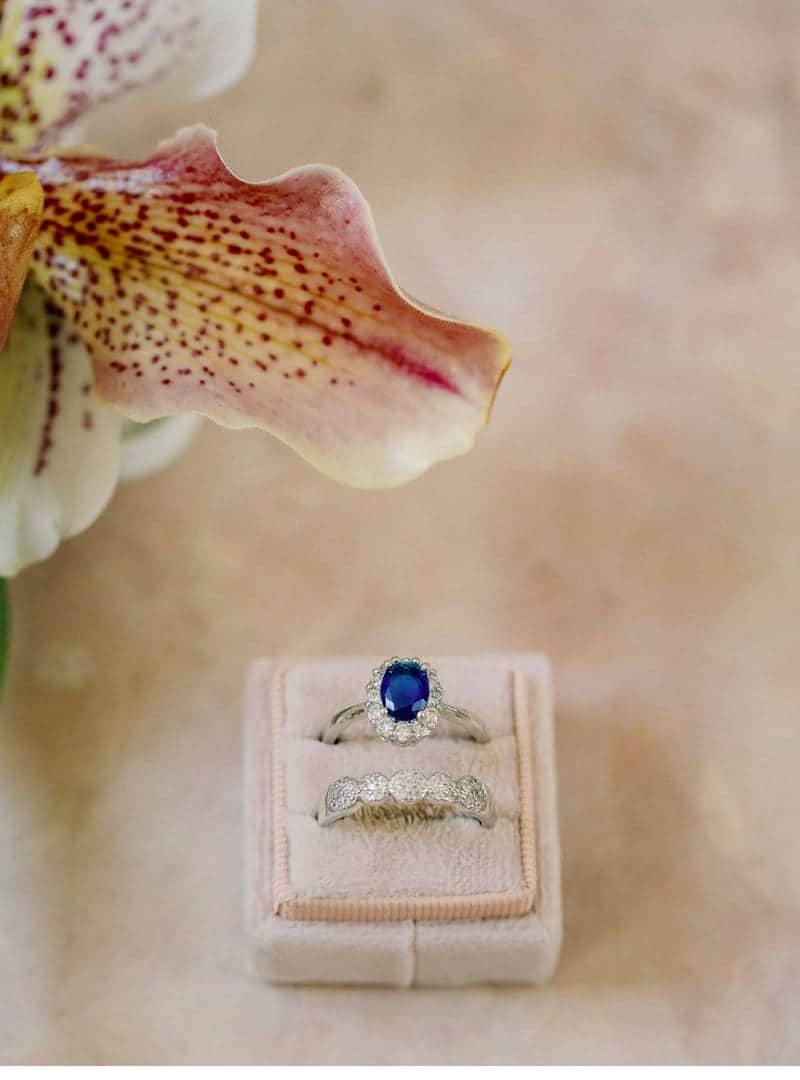 Photography & Concept: Vivid Symphony
Dress: Berta via Bridal Boutique Baden Baden 
Floral Design: die Blumenbinderei 
MUAH: Tatiana Pirog
Beauty: Marie
Jewelry: Maison Sabben via Magnolias on Silk 
Wedding design: Tischlein schmück dich 
Location: Schloss Brandis 
Shoes: Bella Belle Shoes via Bridal Boutique Baden Baden 
Lace Boudoir Robe: Girl and a Serious Dream  via Magnolias on Silk 
Lingerie: BB Lingerie
Bridal Robe: Rara Avis
Sweets: Patiserie Unplugged
Stationery: Lettering by GRG 
Styling Goods: Marry & Lilo
Rings: Taya Gioielli 
Ring Box: Velweds