RIVER BRIDAL BOUDOIR
Being a tone with nature and lost in thoughts the delicate bride sits at the river. Aware of her beauty and feminine charm she enjoys flirting with the camera.
What a wonderful experience to dive into this symbiosis of nature and sensual elegance!
The great photographer Kathleen of JoPhoto told: "Our idea of boudoir is emphasizing natural beauty with organic details in a conservative and artistic way.
So, we went to the Great Smoky Mountains for this boudoir session on a hot July evening as the sun was setting, and you could smell the smoke drifting from campfires around the bend in Elkmont.
For this bridal boudoir shoot, we wanted to highlight the romantic and intimate feel of the woods, river, and mountains while bringing out the natural elegance and delicacy of the bride.
The details we loved the most were the way the robe draped across her shoulders and flowed in the water, and the sun setting over the river and illuminating her hair and veil by Kelly Spence."
The expressive pictures shot by JoPhoto help us dream away the day…
Translation: Marina Jenewein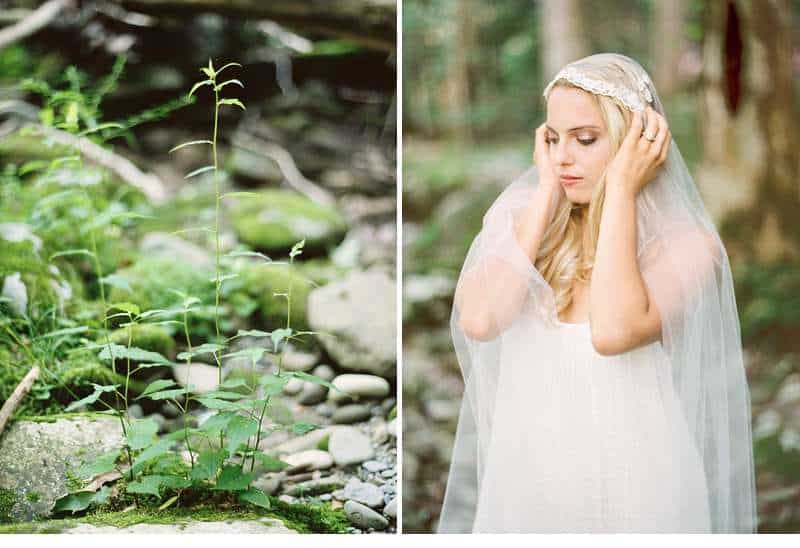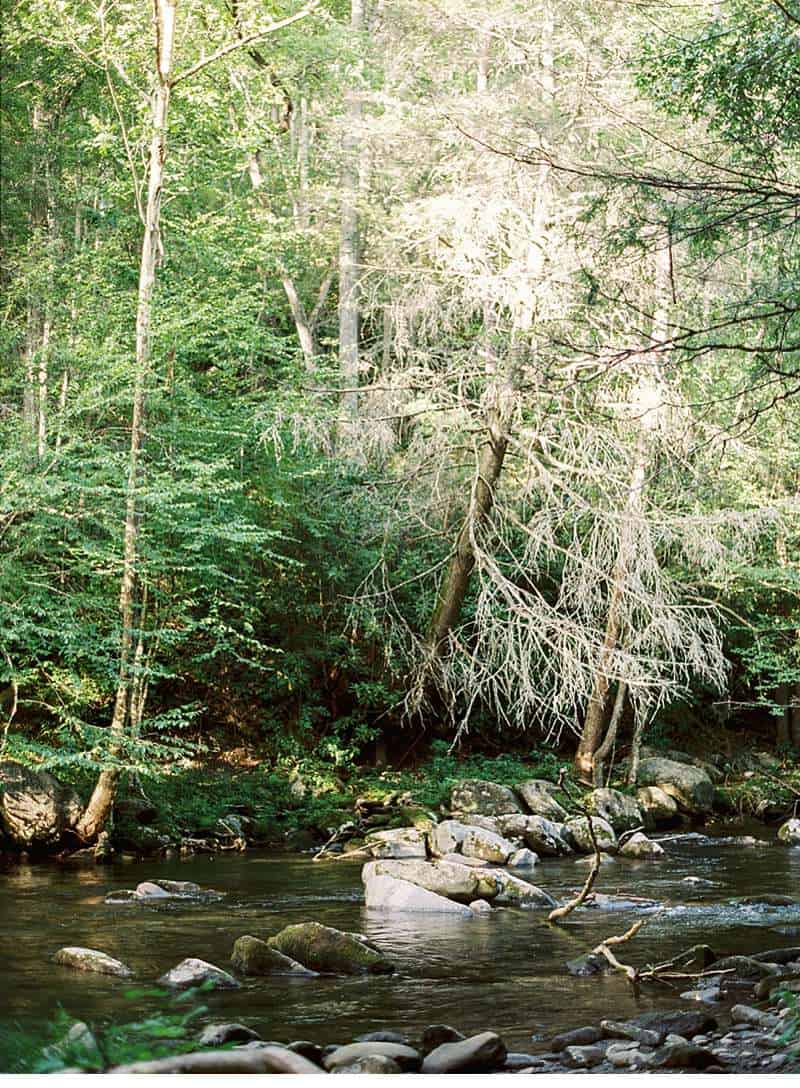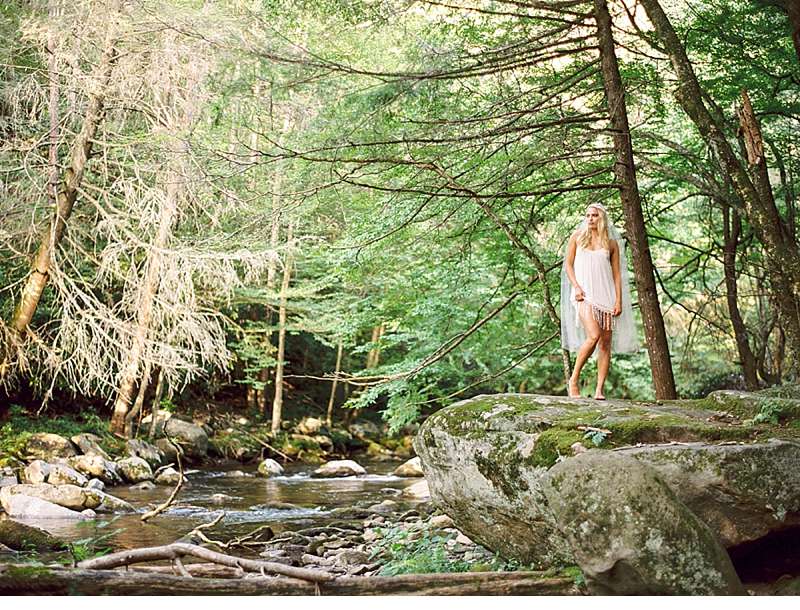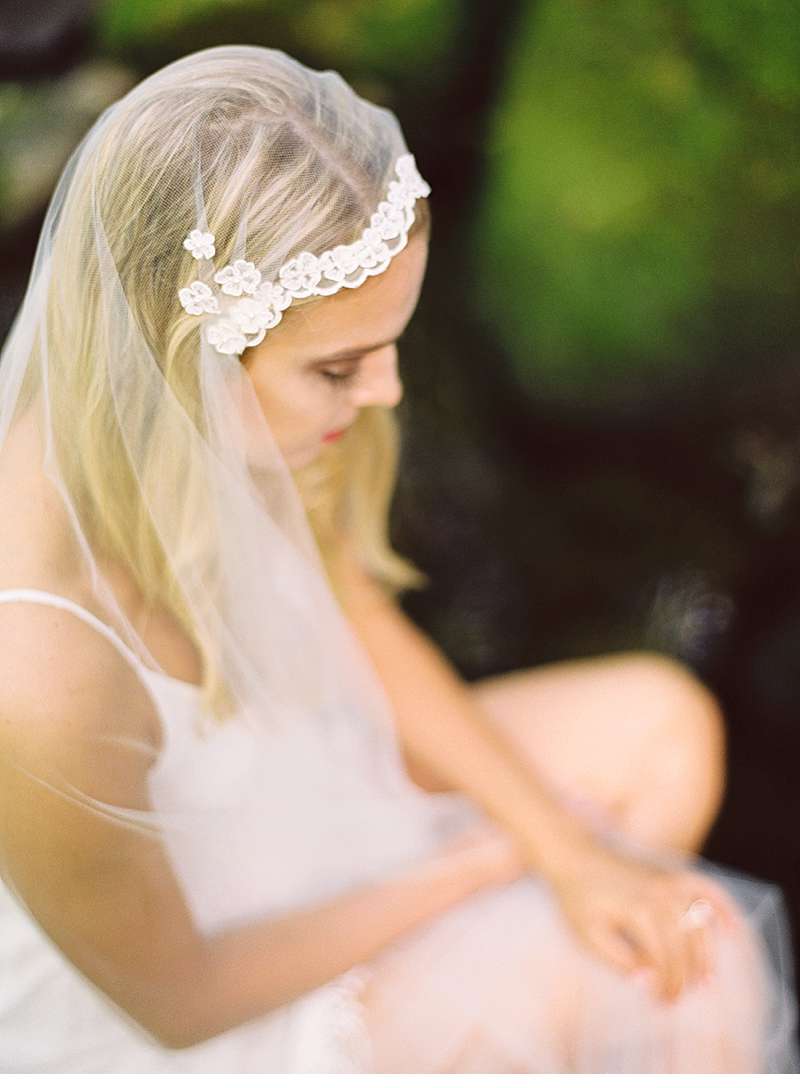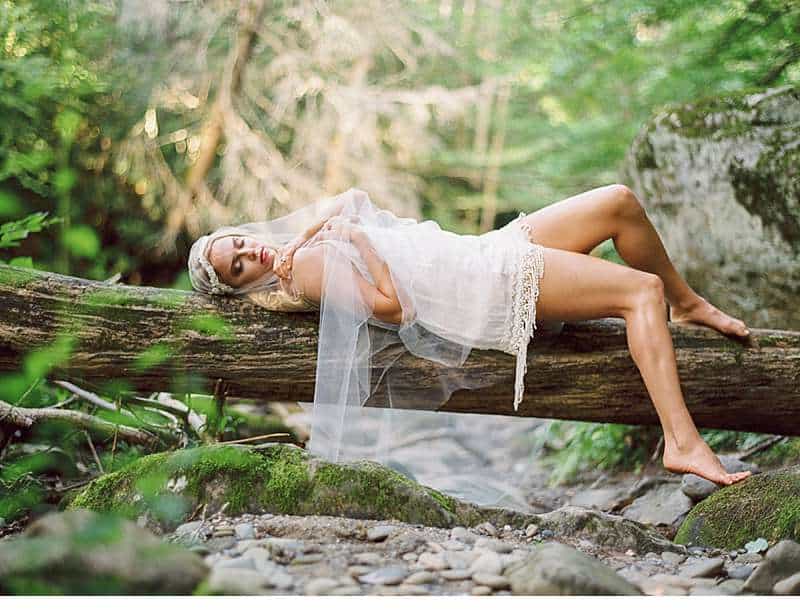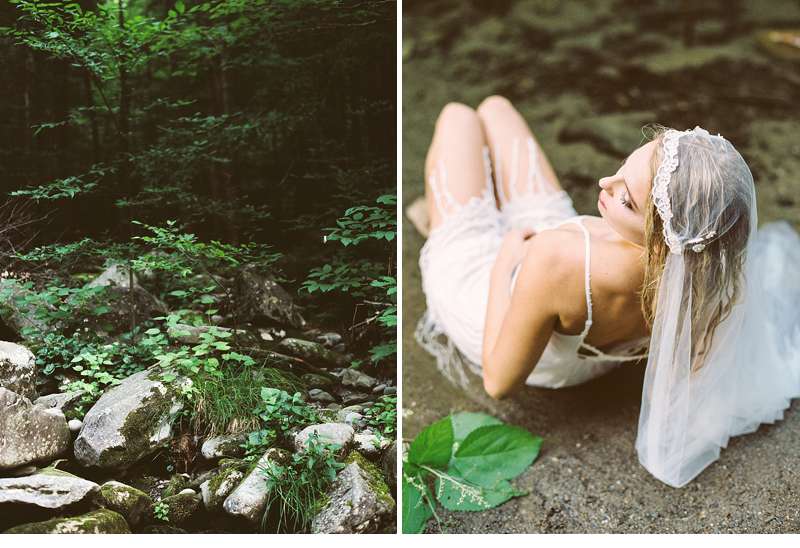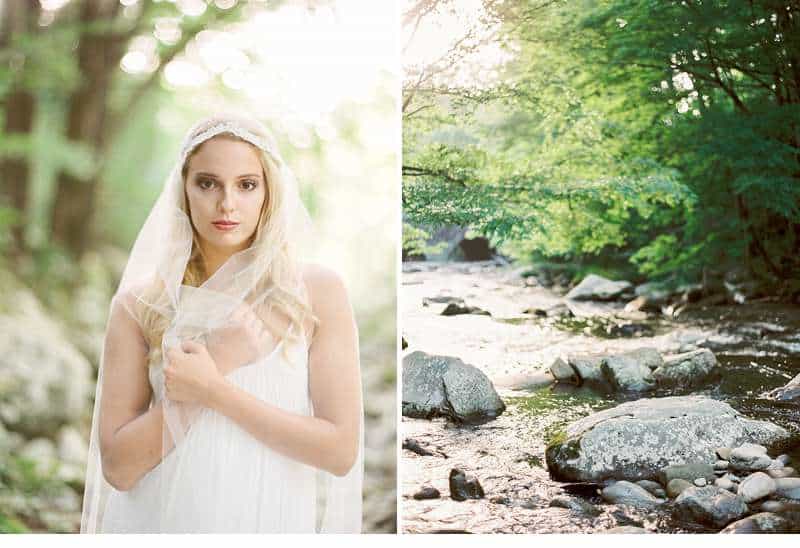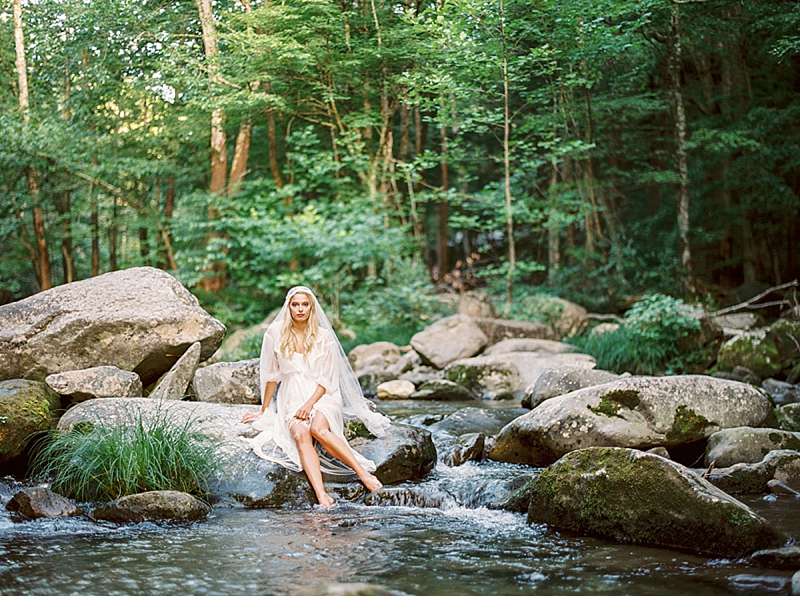 PHOTOGRAPHY: JoPhoto
LCOATION: Great Smoky Mountains National Park
VEIL: Kelly Spence
HAIR + MAKE-UP: Tony Williams
FILM LAB: PhotoVision
MODEL: Ashtain Rothchild