Romance And Elegance in Paris
No matter if you have been there before or not, Paris, a city full of love, romance and elegance, will captivate you in every magical way. Some want to go, the others don´t want to leave.
Just like floral artist Debbie of Designs by Hemingway, as we were told: "I have not been back to Paris in 20 years but it felt like I had never left, it is just as beautiful as I had remembered."
Photographer Jeannemarie was also thrilled, albeit more of the gorgeous location, a charming, antique castle.
"Our venue for the day was Chateau de Santeny. As I walked in, my heart skipped a beat as it was so sublime with it's beautiful moulding, the marvelous floor to ceiling doors and ornate fire places inspiration was all around to photograph. "
Also for floral artist Debbie von Designs by Hemingway it seems to have been an unforgettable moment: "The grand chateau with its elegant rooms, vintage wooden floors & exquisite molding was a photographer's dream & a blank canvas for me to flower every room if I had the time."
Little by little, the team worked their way from room to room and from inside the castle into the expansive garden.
"The shoot began in the drawing room with a simple boudoir session amidst the floor to ceiling windows & gorgeous doors as the misty rain created ambiance & mood for our shoot."
Since every cloud has a silver lining the team was able to arrange a gracefully laid table at the foot of the imperial castle, which, in addition to plain, white porcelain and delicate gold cutlery, particularly impresses with a floral table runner. We keep looking and find even more incredible, fragrant masterpieces distributed by Designs by Hemingway throughout the house.
"I designed a beautiful artful floral piece on one of the ornate fireplaces in the Salon Victoria for our ceremony set & a lush bloomed tabletop outside below the double staircase to the lower lawn. Our lush artful bridal bouquet of peonies, garden roses, ranunculus & hellebores added the perfect touch of luxury to the stunning Inbal Dror gown with an endless ruffled train and fitted bodice." Design by Hemingway summarized.
In her very own and wonderful way, photographer Jeannemarie summarizes this unique bridal session impressively in her imposing picture collection, which we now want to take a look at with you.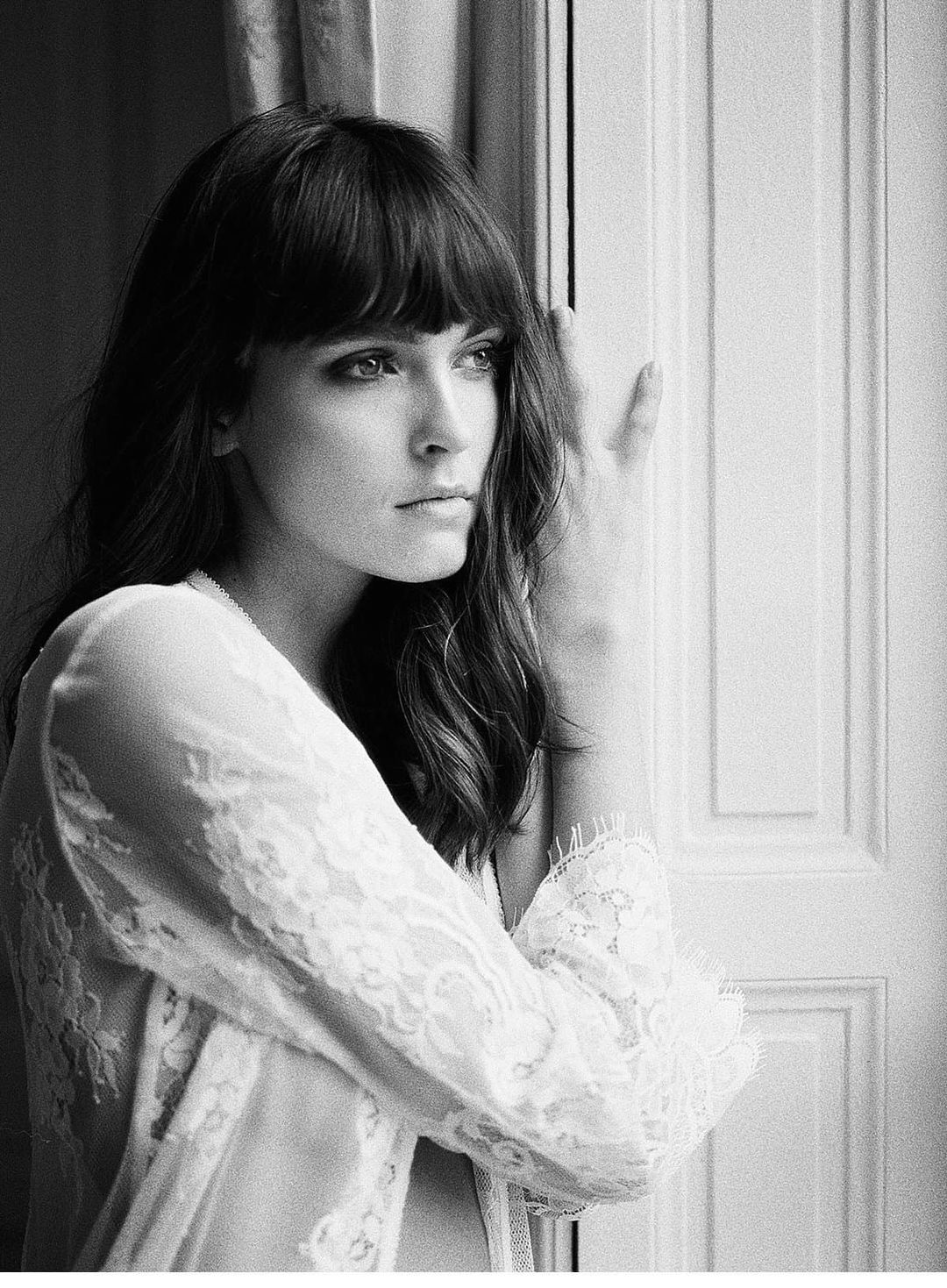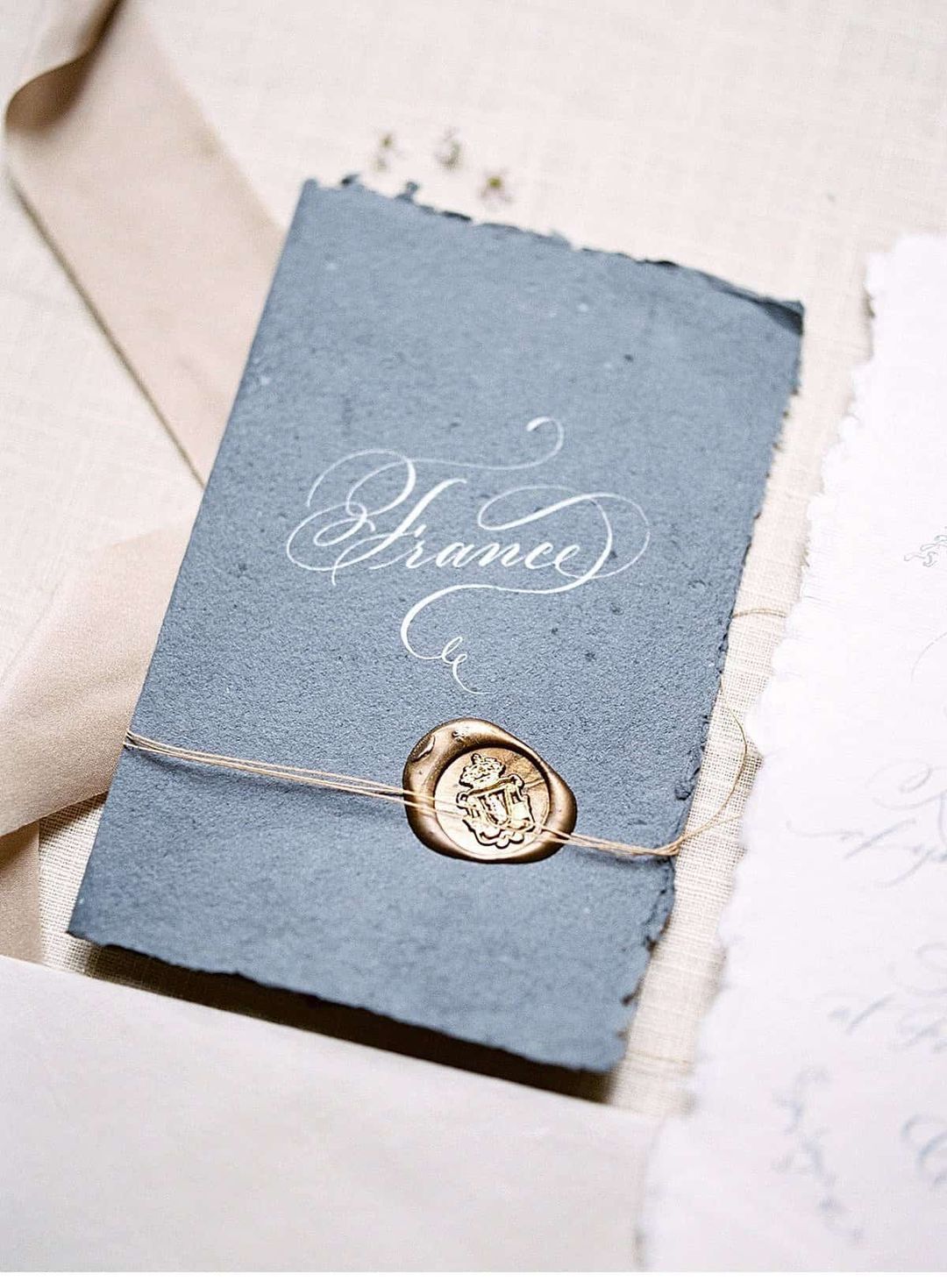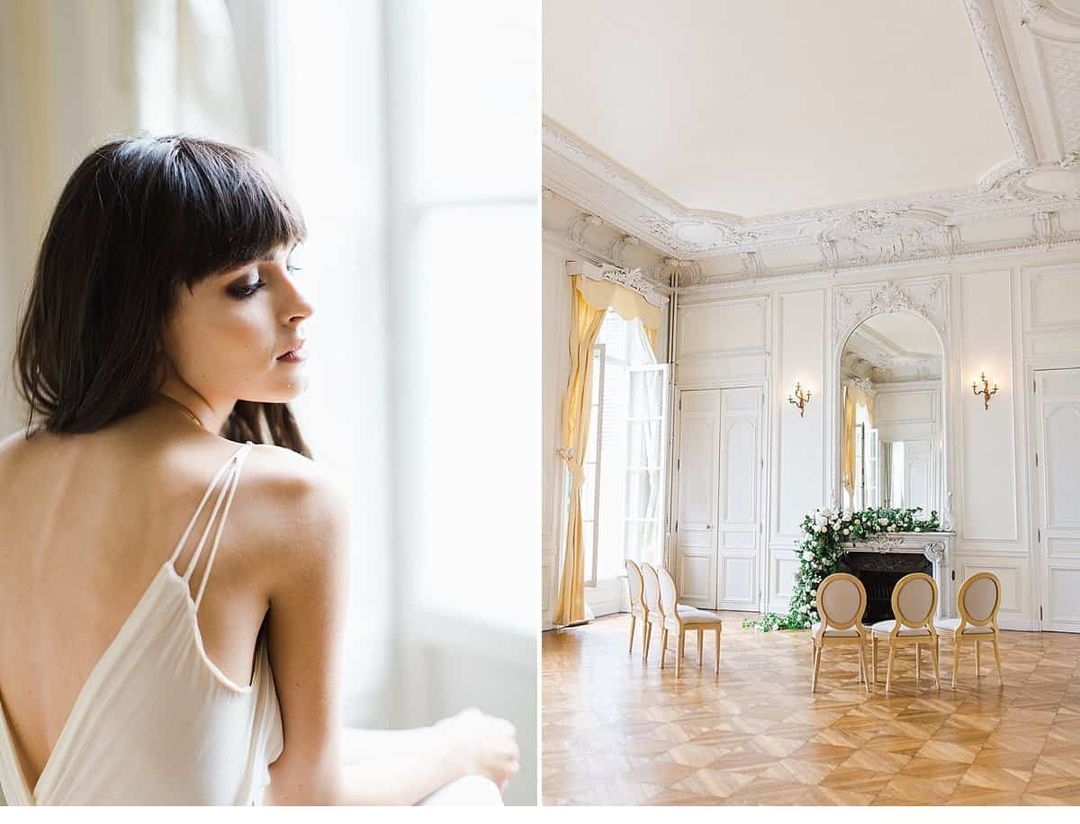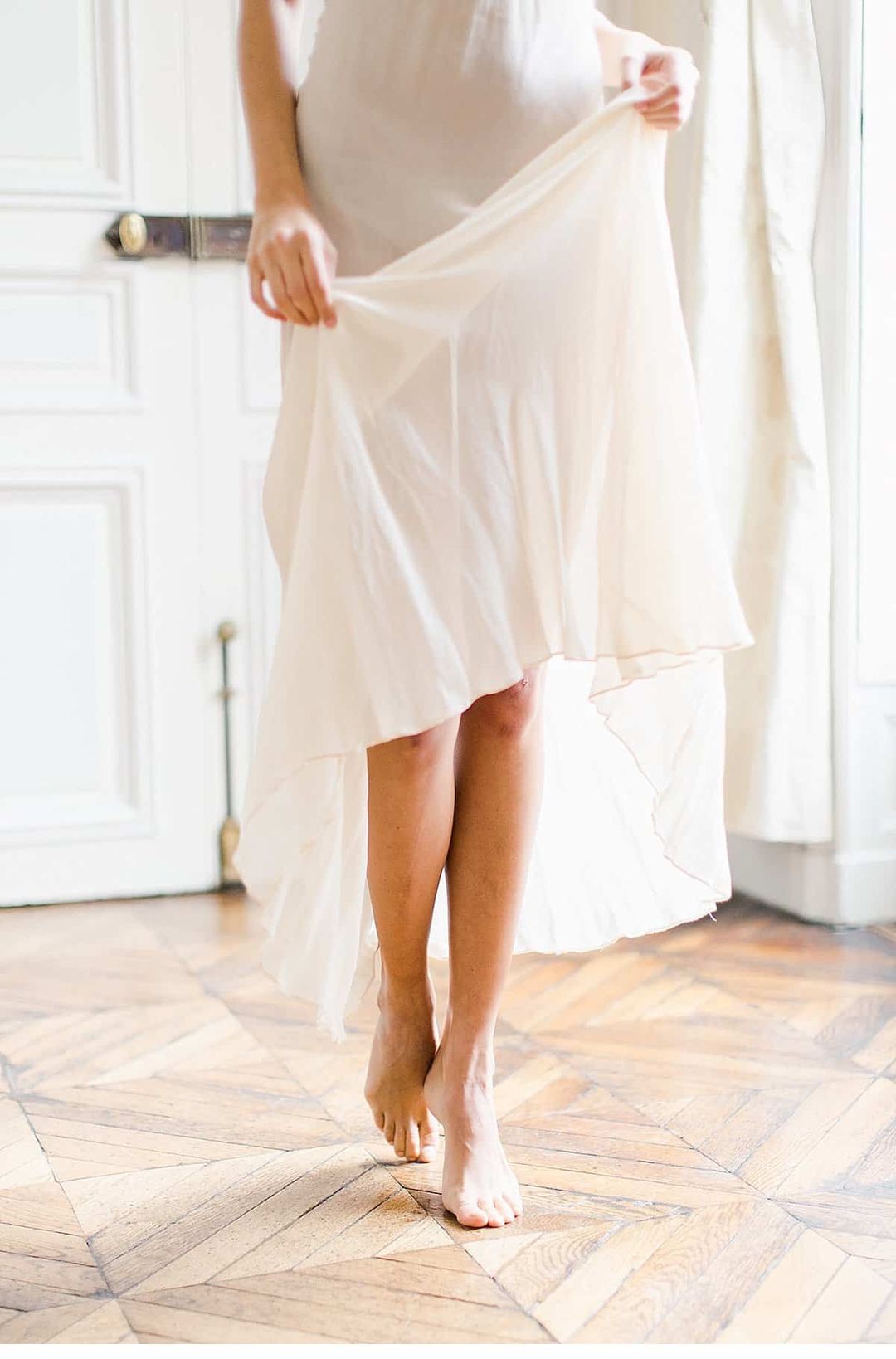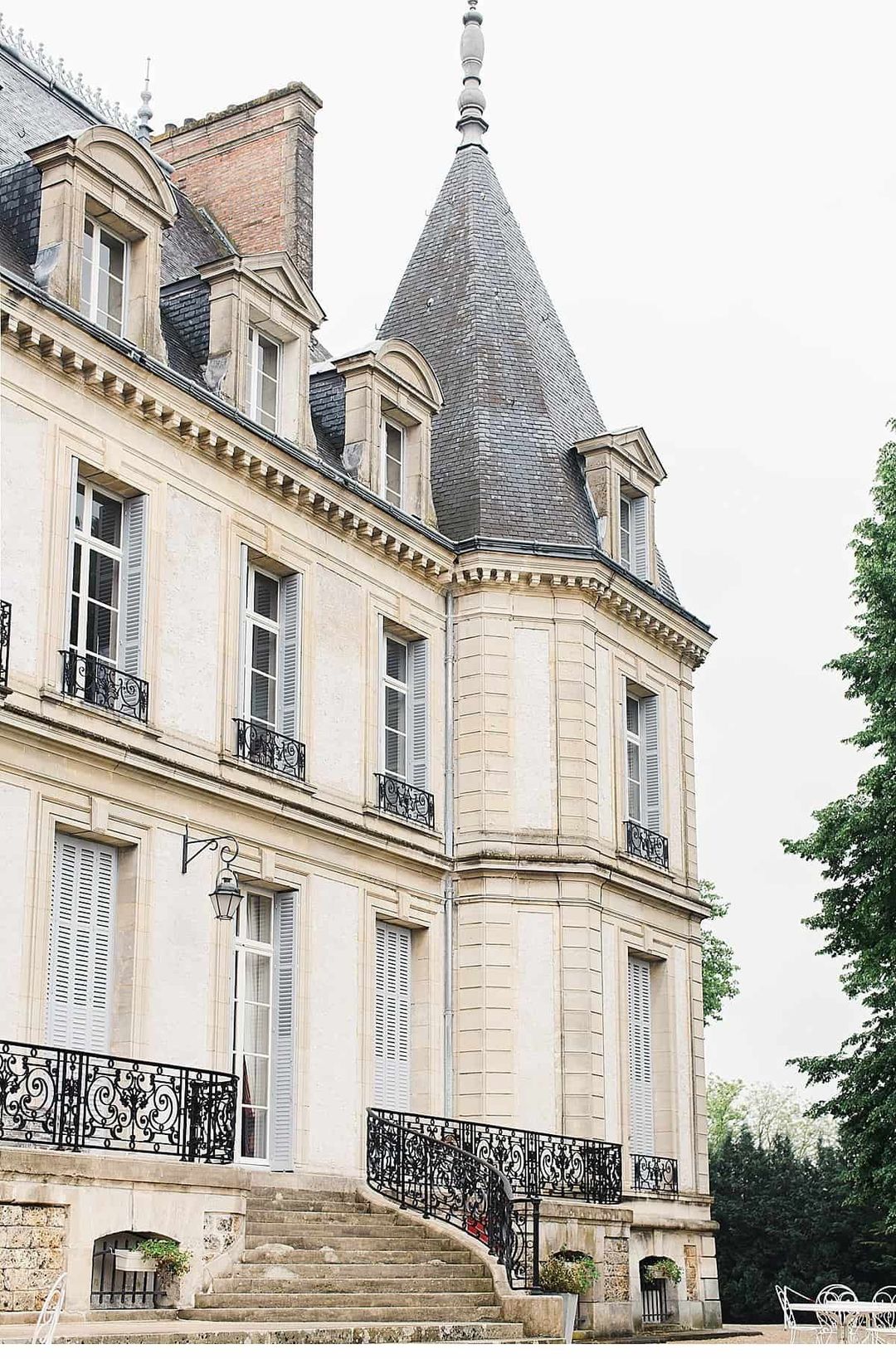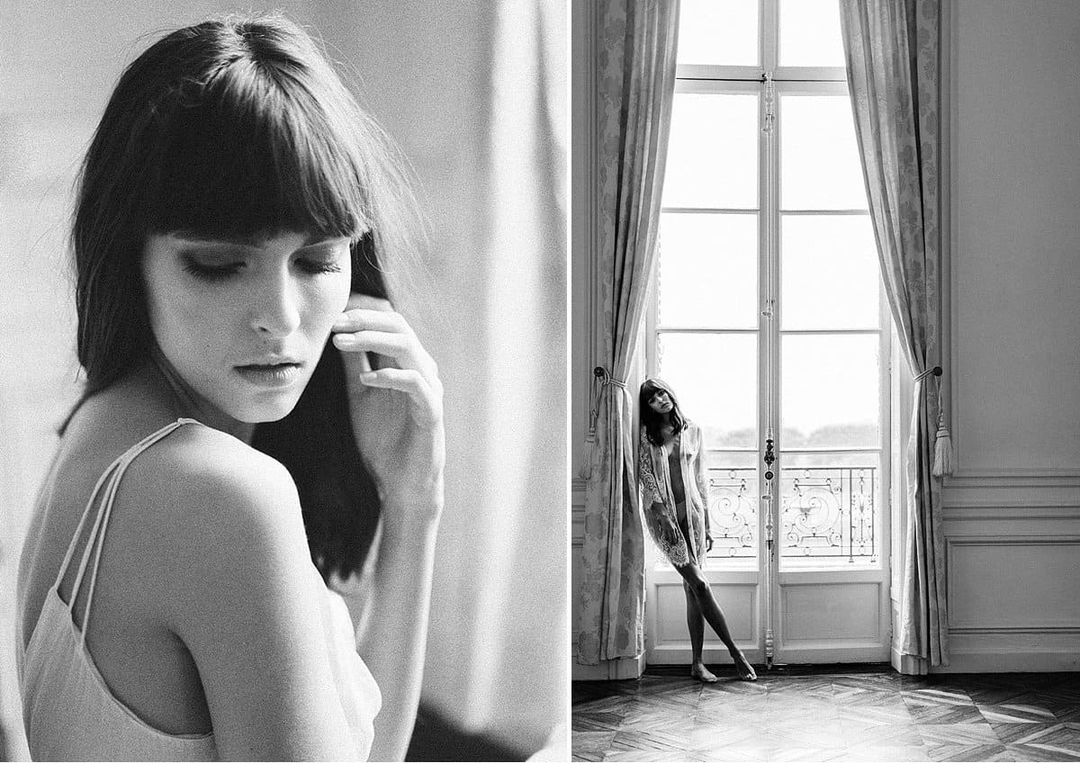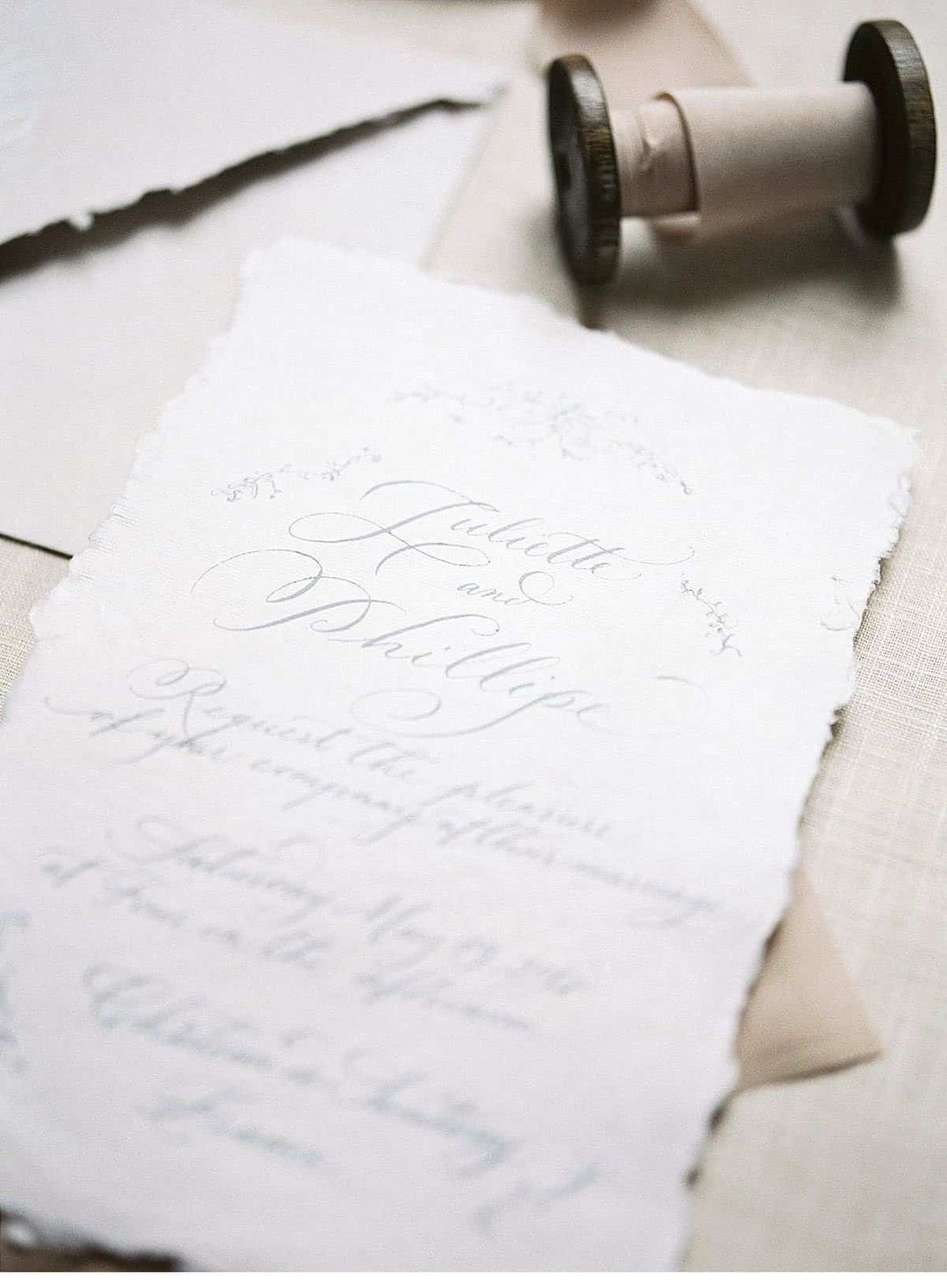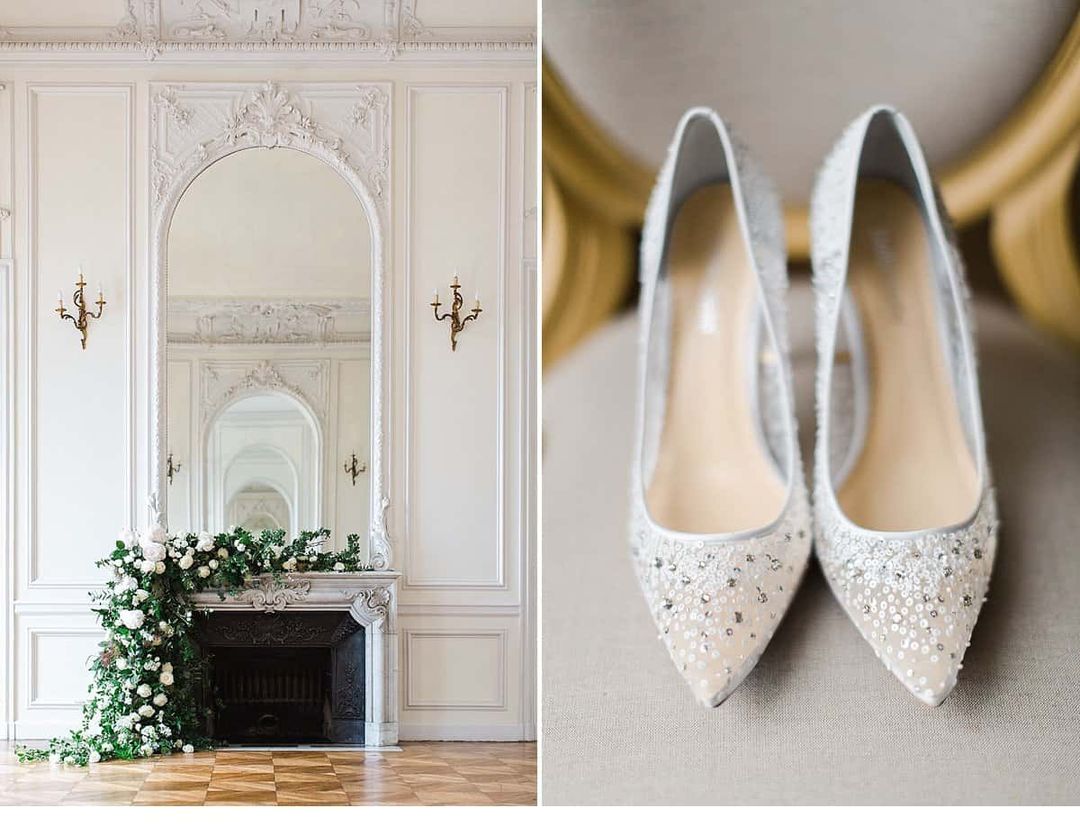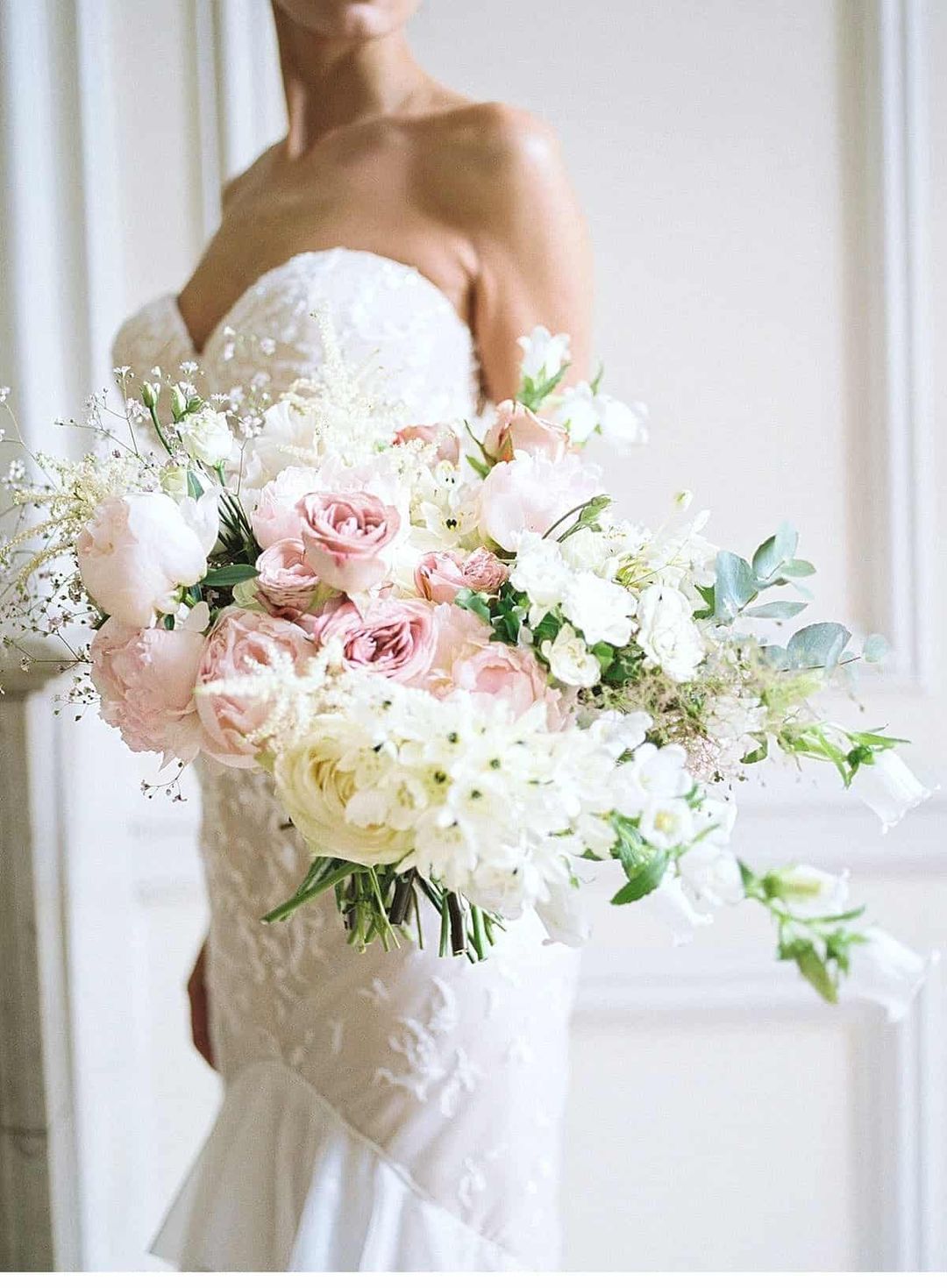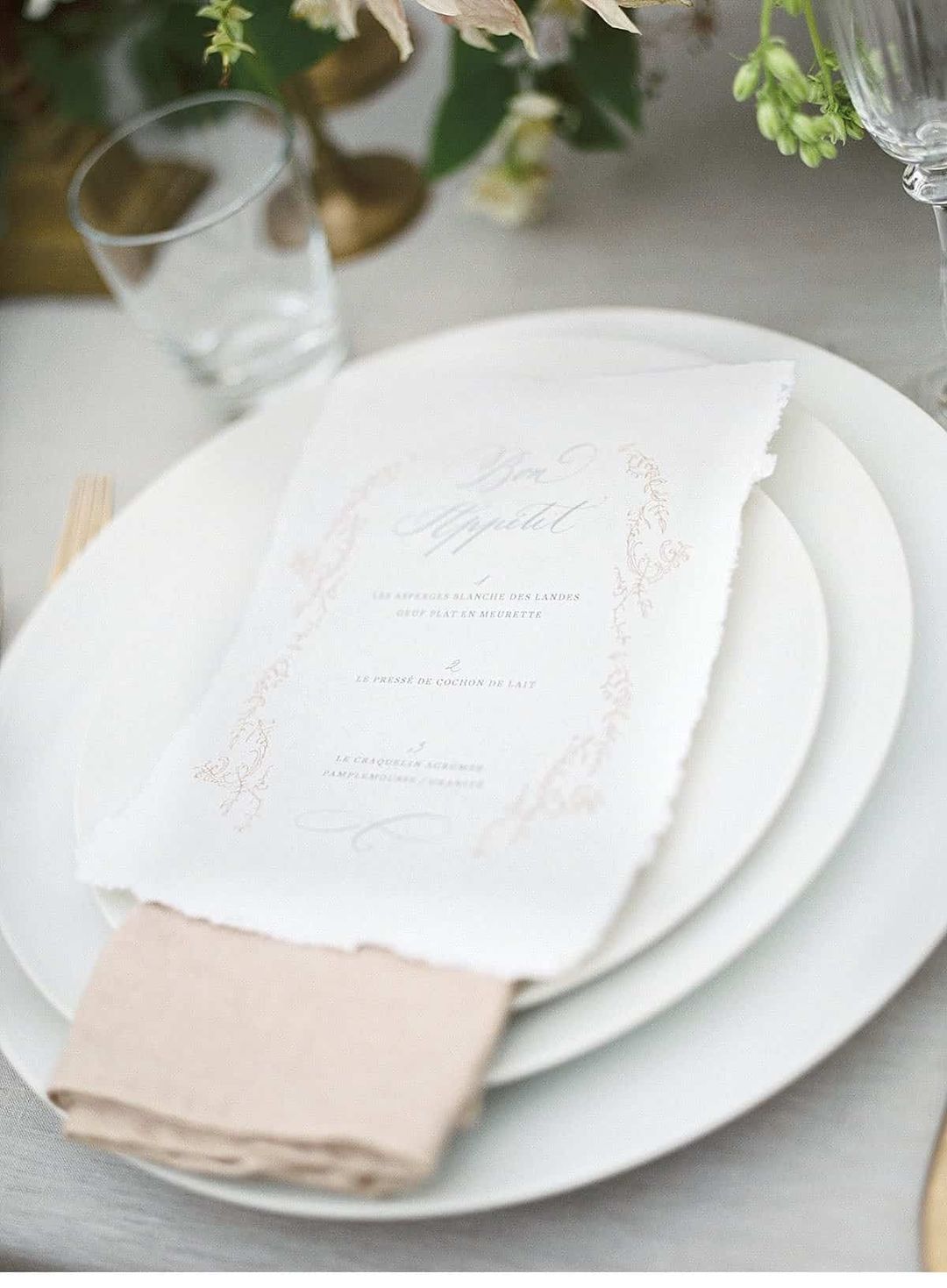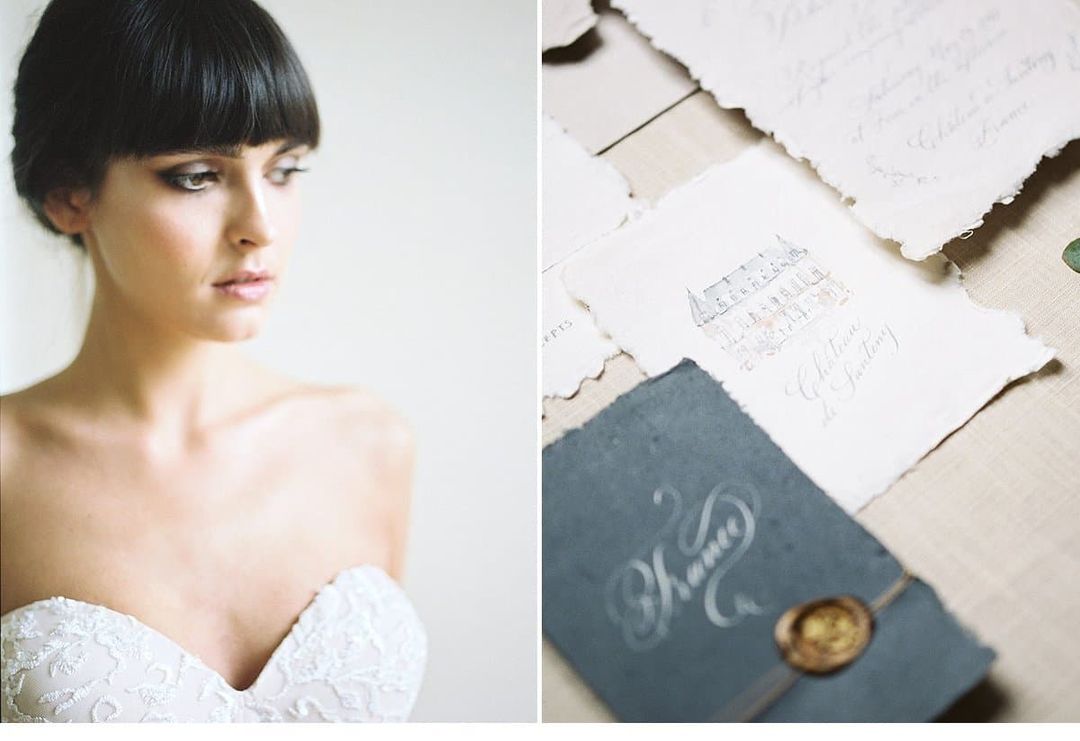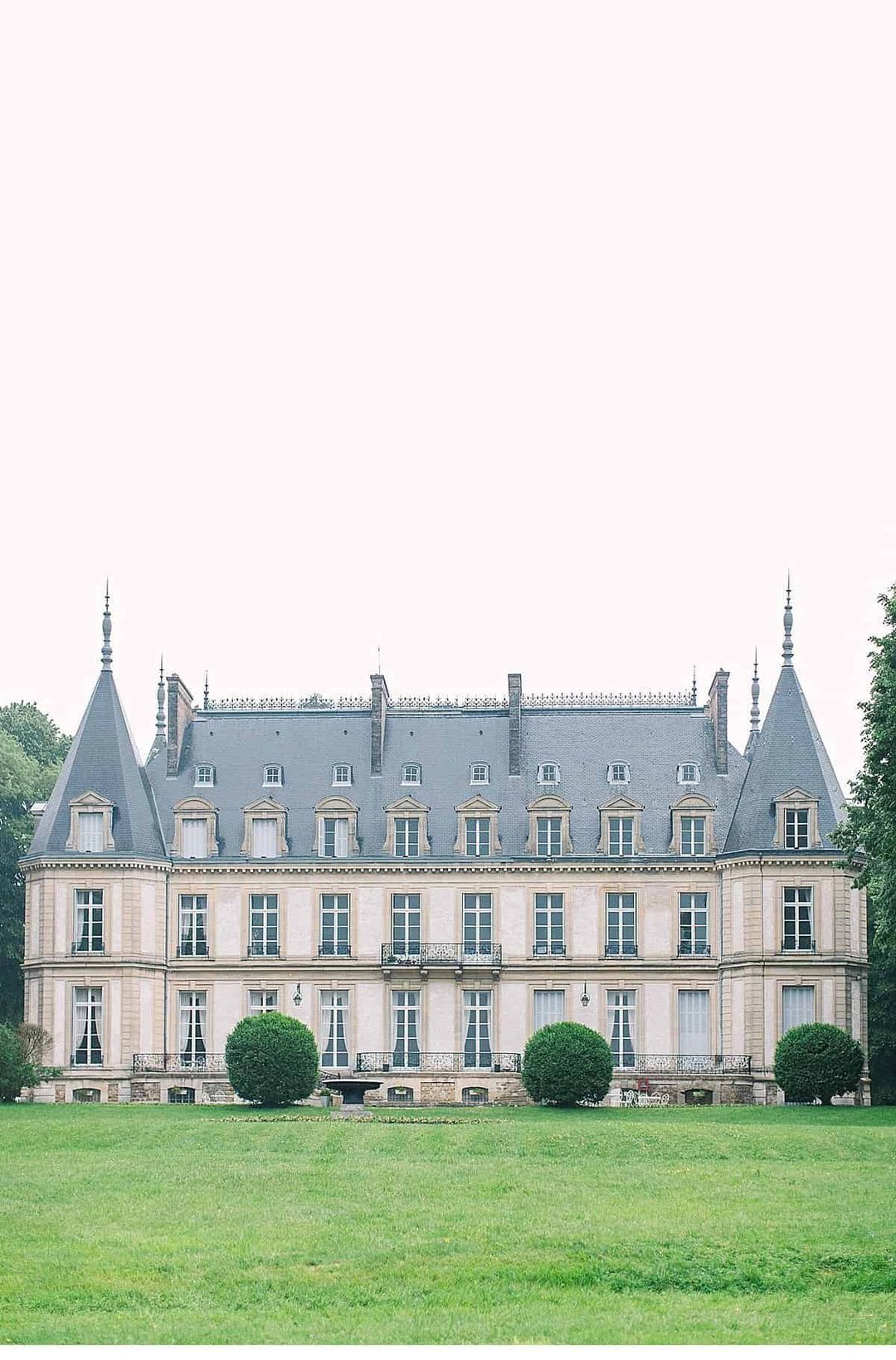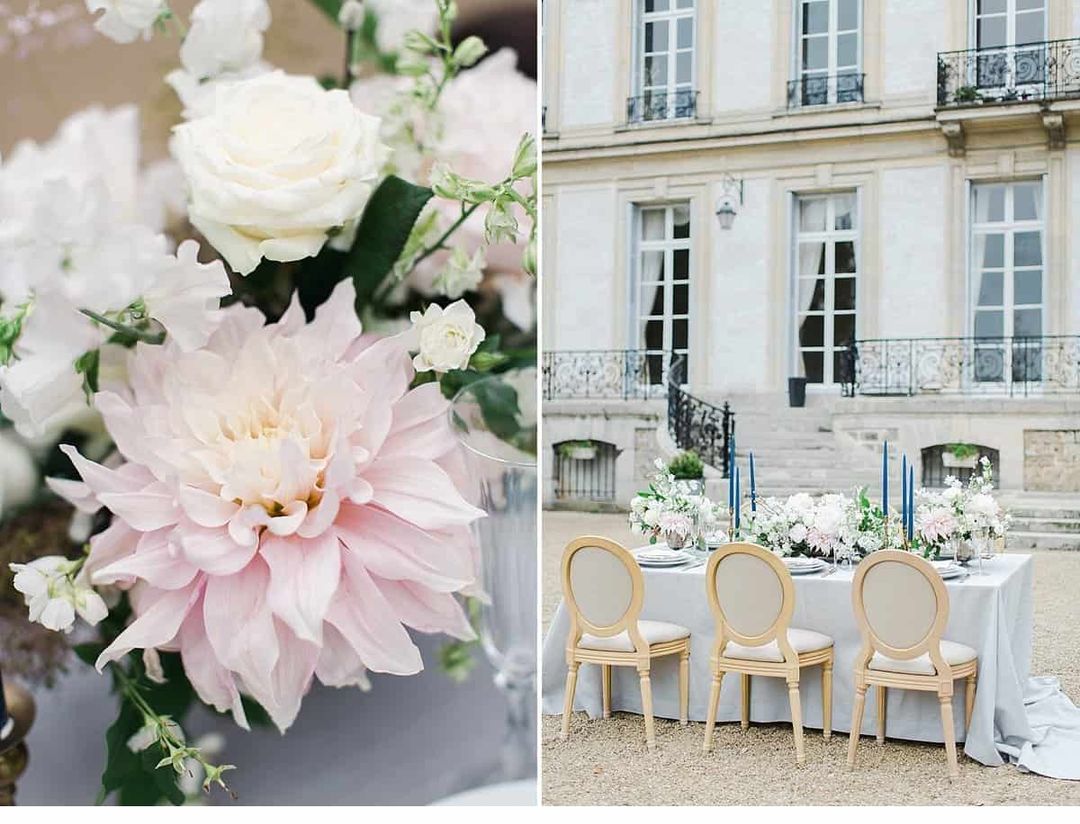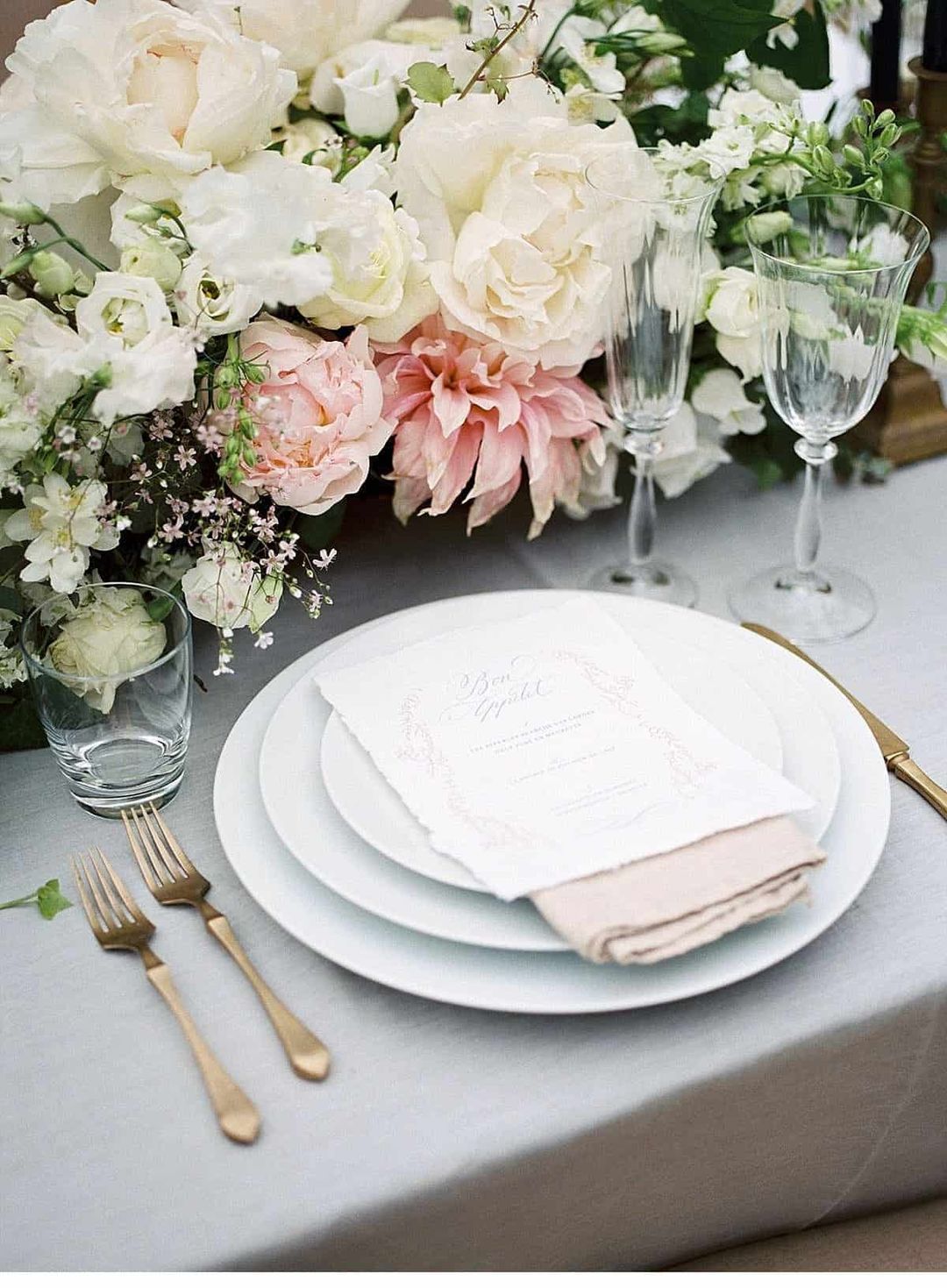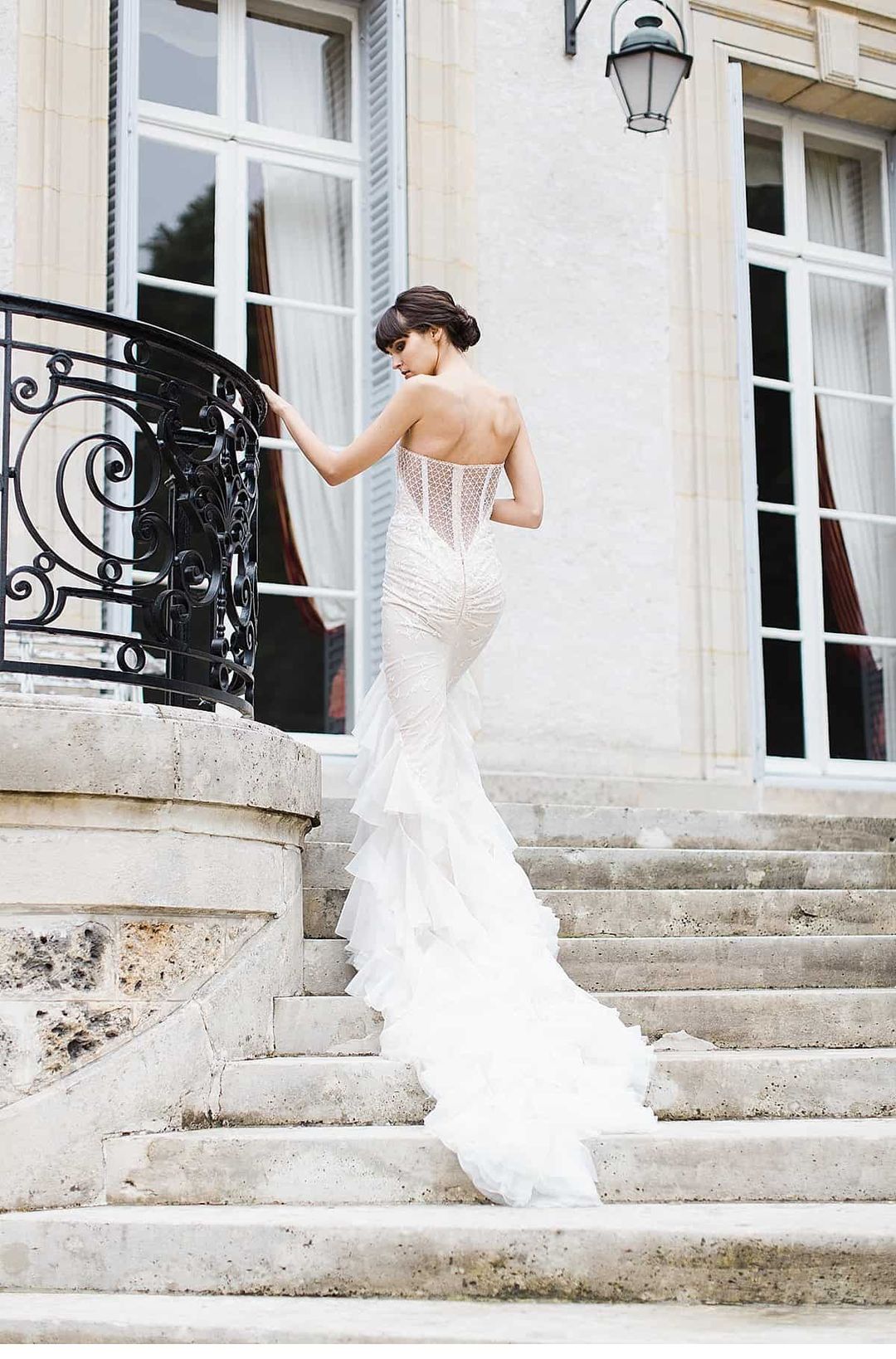 Photographer: Jeannemarie Photography
Design/Direction: Christine Clark
Venue: Chateau de Santeny
Florals: Debbie Hemingway from Designs by Hemingway
Lace Robe: Girl and a Serious Dream
Gown: Inbal Dror
Bridal Boutique: Metal Flaque
HMUA: Trine Juel
Stationery: Veronica Halim
Rentals: Vaisselle Vintage
Shoes: Bella Belle Shoes
Agency: Metropolitan Models
Model: Nataliya 
Film Lab: Photovision Prints