Romance and modern elegance at Douglas Castle
"Douglas Castle", a charming building built around 1861 on a hill in Pokfulam, inspired Atelier Olive and photographer Angel Cheung to create this editorial that combines modern elegance with European flair. Combining Tudor, Gothic and Renaissance Revival architectural styles, the monument's exterior decoration and outdoor garden are perfect for unique wedding visions.
It is the passion for Fine Art that makes the enthusiasm for beauty, the joy of inspiration, the fascination of other photography and the creativity of artists merge into a symbiosis.
The stylish bridal look of Lucy Kwong is beautiful and flawless, perfecting the overall work of art. We enthusiastically look at the three dresses by Victor Chan Studio, from the romantic cut to a fashionable style, which seamlessly fit into the shoot. A real eye-catcher are the bridal shoes by Odelicate, which perfectly match the looks. The stunning bouquet of flowers in a color mix of yellow, peach and orange by Florist Atelier Olive makes for an exciting contrast. Stationery by WhaleWhispers and vow books by Petitsecret added a touch of elegance.
Photographer Angel Cheung's photography combines colors, shapes, light and shadow to create a stunning imagery.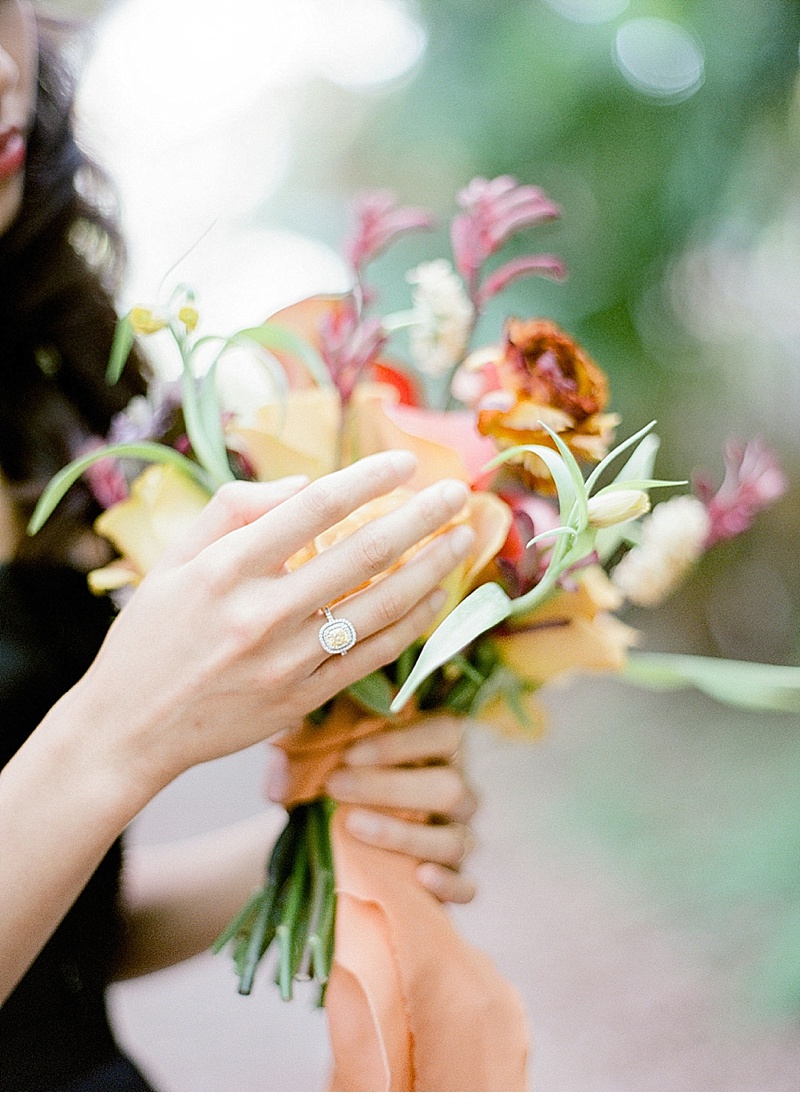 Art Direction: Atelier Olive
Photography: Angel Cheung Photography
Makeup and Hairstyling: Lucy Kwong
Attire: Victor Chan Studio
Calligraphy: WhaleWhispers
Ringbox & Vow books: Petitsecret
Shoes: Odelicate
Jewellery: Nyrelle – Fine Jewelry
Florals: Atelier Olive
Film Lab: Artisan Film Lab
Muse: Rosemary Ling