Venice – Home Of Romance
Venice – imposing architecture, dreamy alleys, famous bridges. History-charged, romantic and unique. Whoever knows this city knows about its magical allurement, its irresitable flair and the misterious aura surrounding it.
Photographer Patrick Thomas by deineWeddingStory knew pretty well about this city´s qualities and found several locations for a very special kind of inspiration shoot.
Artful columns guard the gate into a bygone era, dark alleys shine like new. Gondolas glide under bridges away while the bride crosses the stream gracefully.
On his pictures Patrick Thomas lays his focus onto the city which gets dignified by the presence of his beautiful bride. A costly floating dress and a gorgeous bouquet of flowers in her hands underline her diffident beauty.
If you already know the world´s most romantic city you will love the pictures shot by deineWeddingStory. If you don´t know it yet you will probably start planning your trip to Venice soon…
Text: Marina Jenewein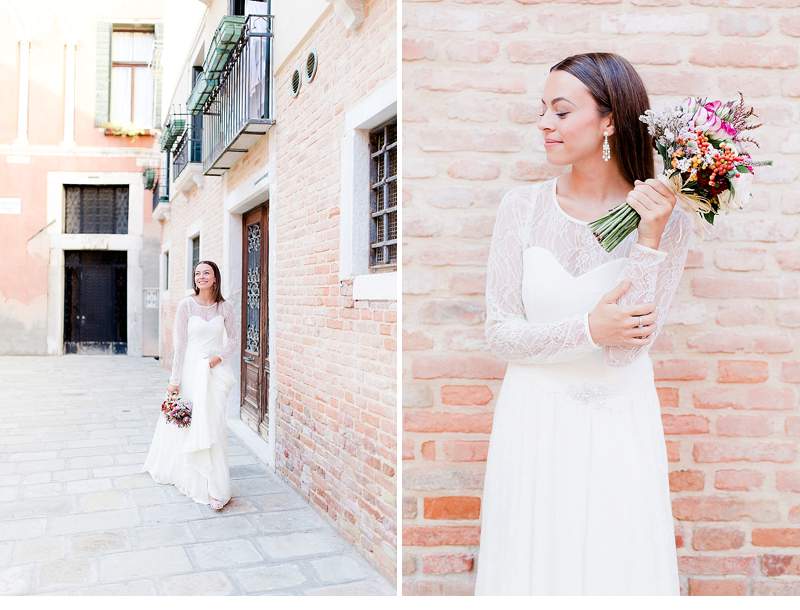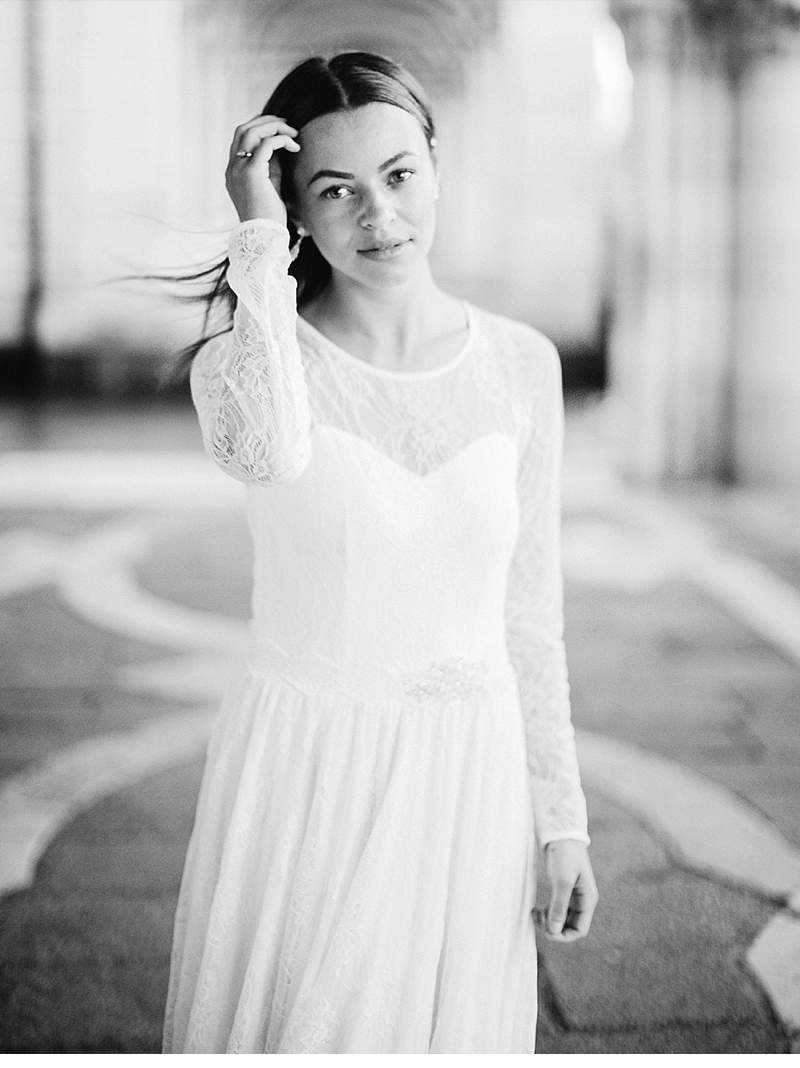 FOTOGRAFIE: Patrick Thomas von deineWeddingStory
KLEID: küssdiebraut –  die Brautgalerie
EMPFOHLEN IN UNSEREM SCHATZKISTCHEN: