Romantic Christmas atmosphere
When Christmas is just around the corner, and our anticipation of an enjoyable family feast, winter decorations and cozy moments embrace us, our hearts are wide open for peaceful and joyful spirit.
Outside, winter leaves its traces and invites you to bring the power of creativity to life. The dedicated team of Develope Academy, Jennefer Wilson, Charla Storey took inspiration from this magical atmosphere to create an enchanting inspirational world in Christmas reds and blues. With a passion for fine art and an enthusiasm for beauty, they created this gorgeous concept.
We marvel at an aparate bride in an elegant lace dress that catches all eyes. A beautiful bridal bouquet by Max Owens Design in beguiling red sets powerful accents.
We linger to be seduced by the unique table decorations and stylish stationery. Colors, shapes, light and shadow merge into a unique work of art.
With her poetic picture dream, visual artist Lauren Marks tells us a heavenly Christmas story that lets us dream blissfully into the day.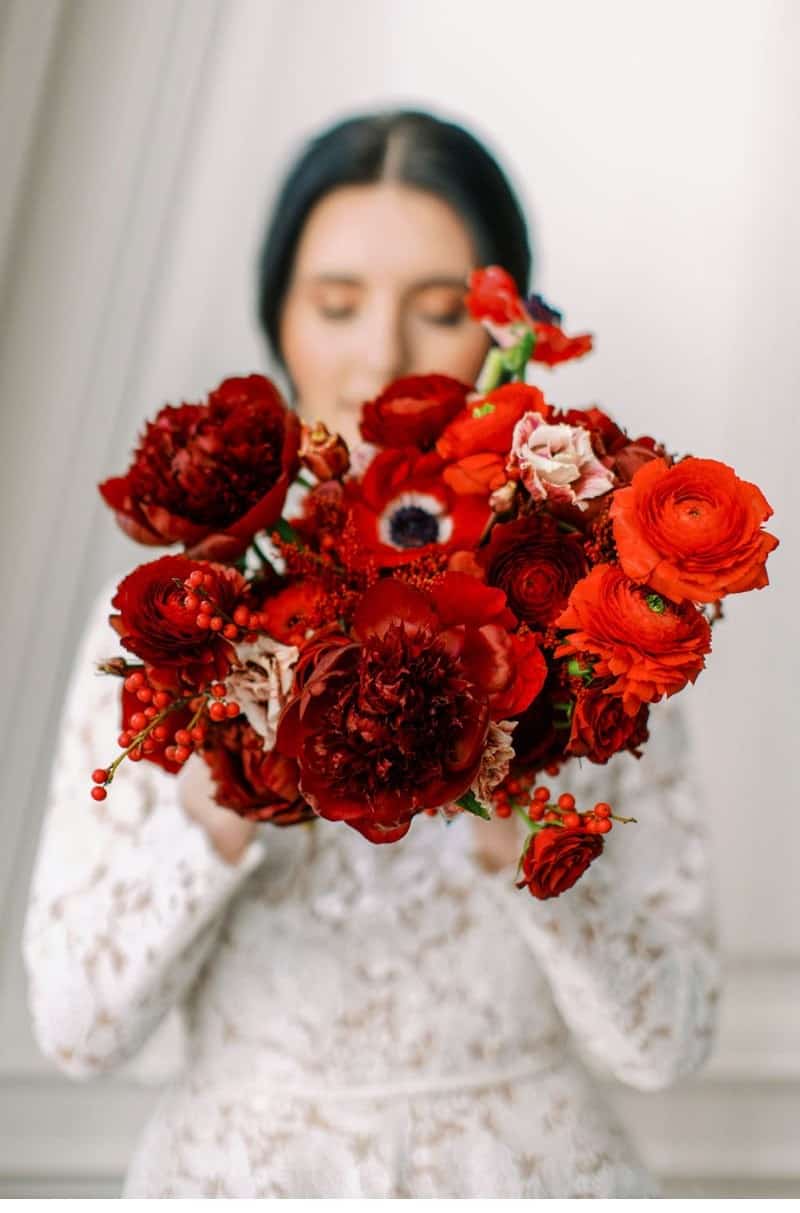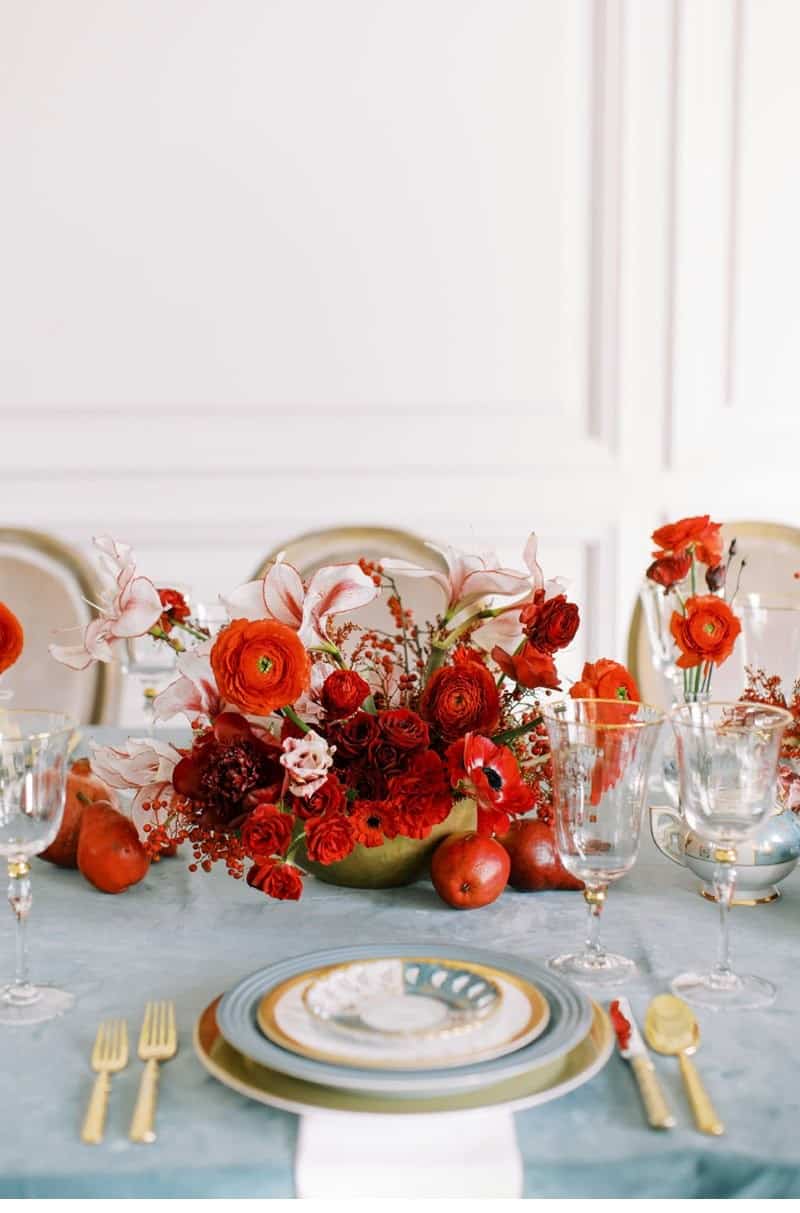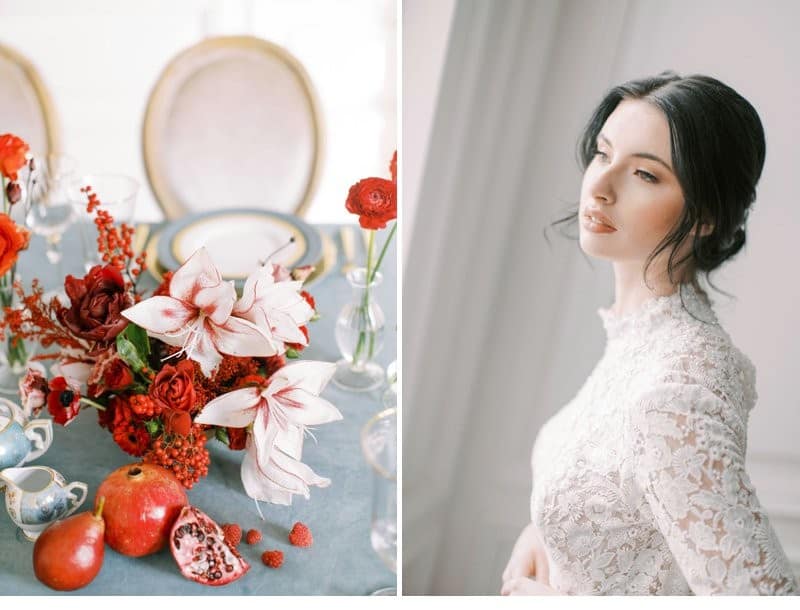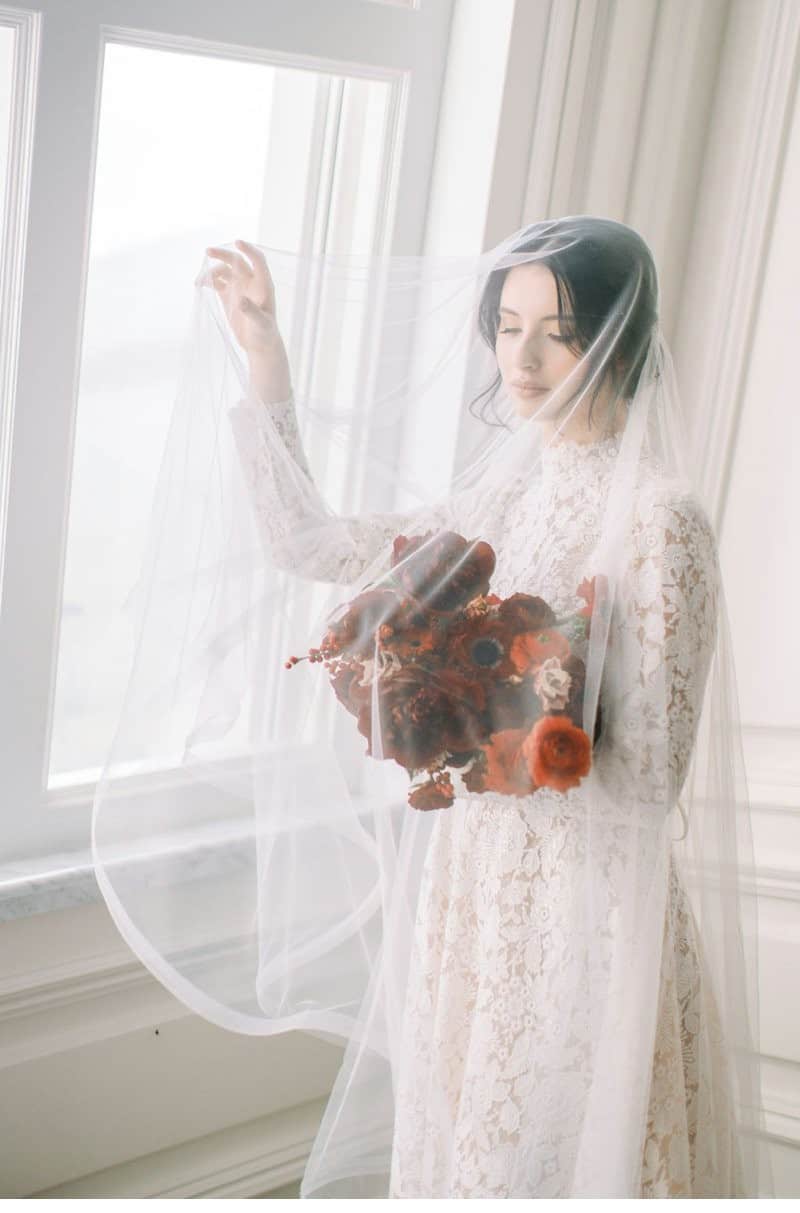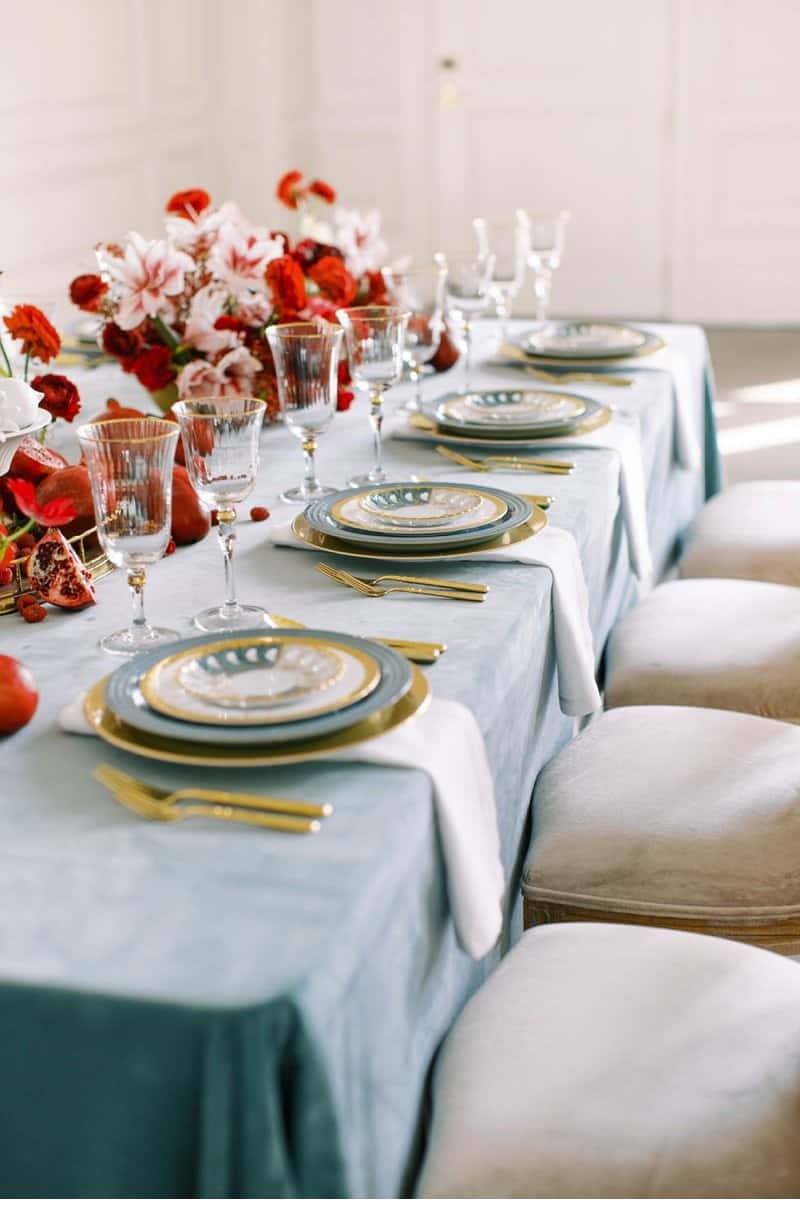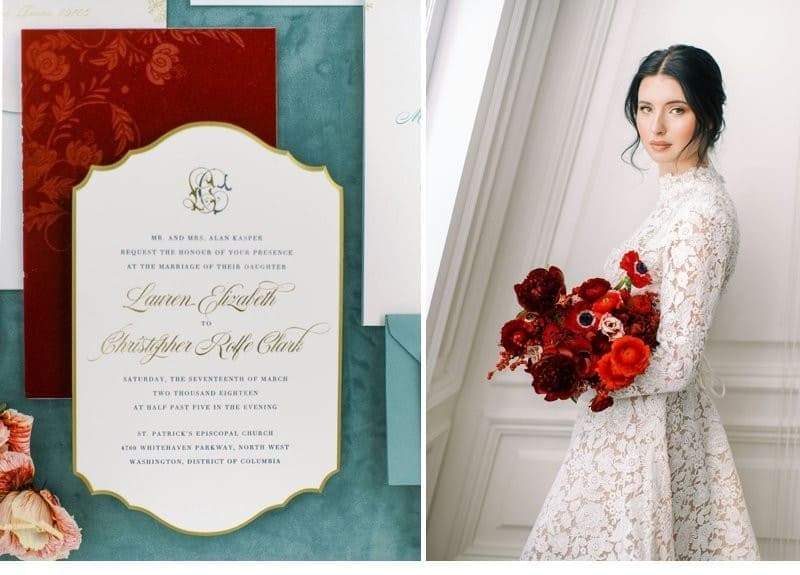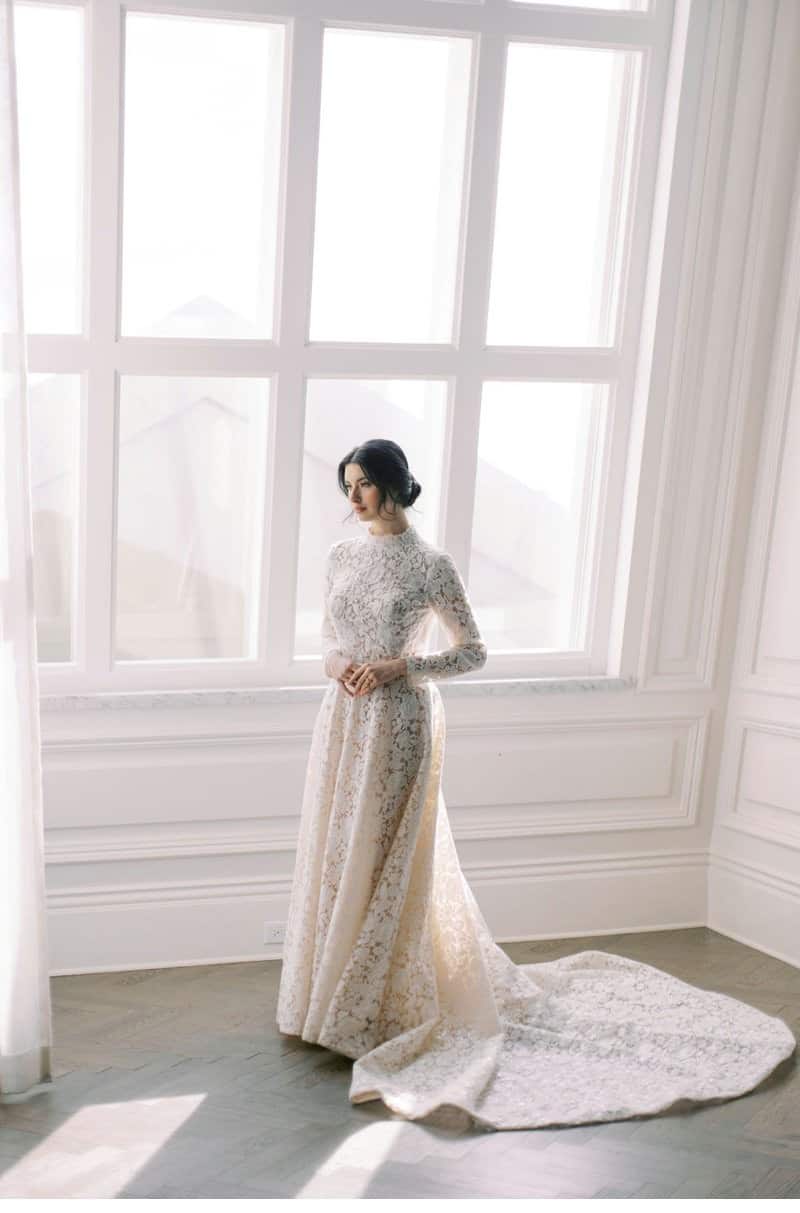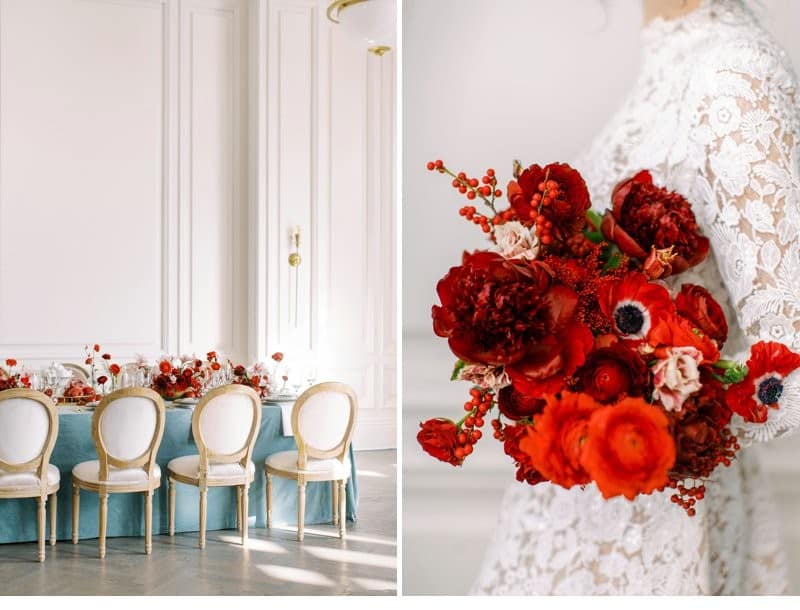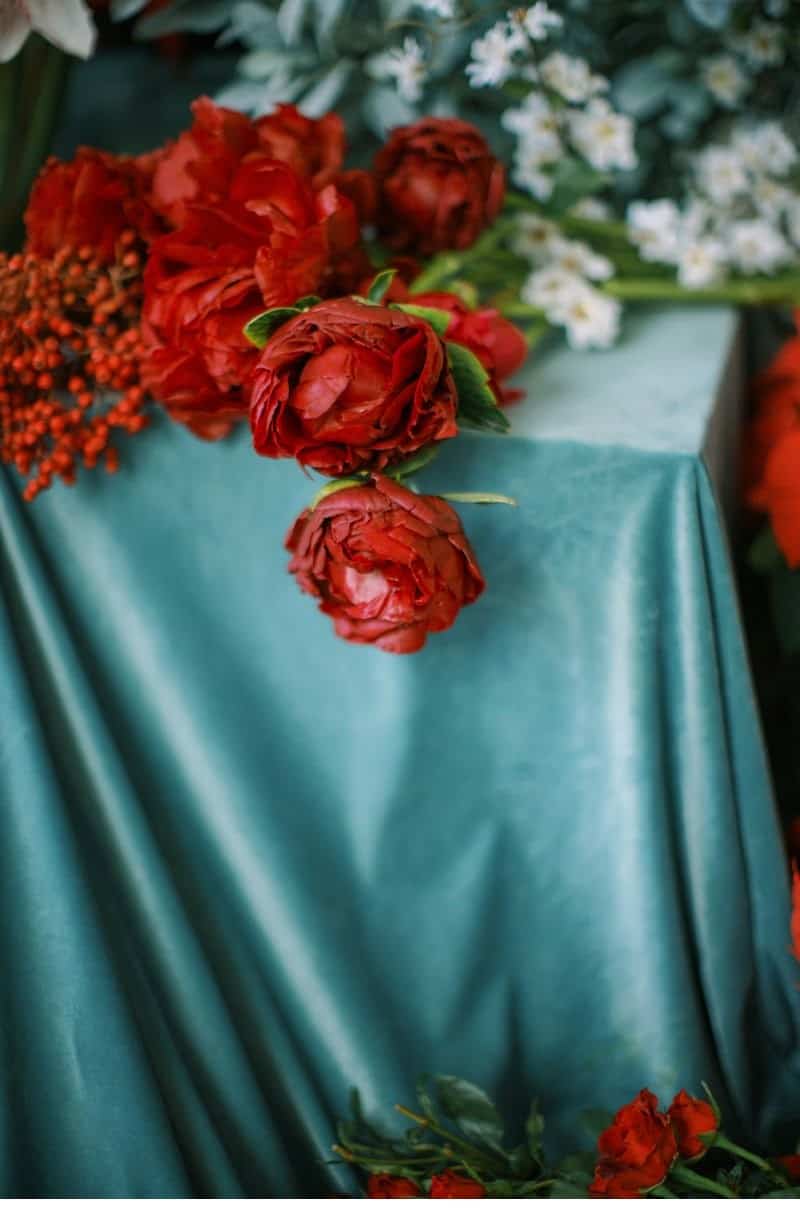 Photographer: Lauren Marks
Host: Develope Academy / Jennefer Wilson / Charla Storey
Florist: Max Owens Design
MUAH: Jones Beauty Co
Venue: The Adolphus Hotel
Bridal Shop: A & Be Bridal Shop Dallas
Rentals: Bella Acento / BBJ Linen / Posh Couture Rentals
Modeling Agency: The Campbell Agency